Trading Hours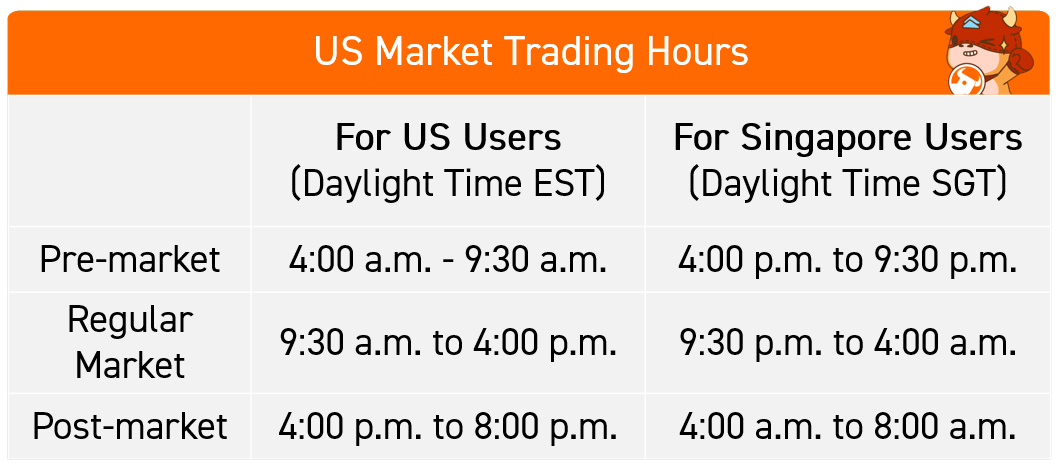 Market Data
Moomoo will update the market data of US stocks even in pre-market and post-market sessions. What about market closing time? Moomoo sorts the market data of the latest moment in history for users.
The specific rules are as follows: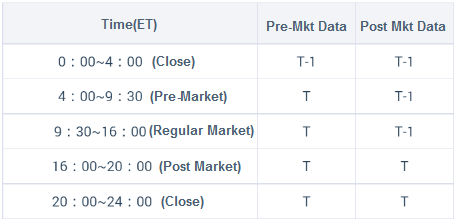 * T indicates the current trading day, and T-1 is the previous trading day. For non-trading days, Moomoo presents the latest data for the most recent trading day.

Settlement Rules
Settlement timelines depend on the specific security types:

1. US stock investors follow "T+2" settlement rule: For example, if stocks are traded on Monday(T0), the settlement of funds and stocks will be on Wednesday (T+2).

2. Option orders follow "T+1" settlement rule.

Let us know if you have any questions by commenting below or @me! We are here for you, as always.