ETFs can help you gain the advantages of diversified portfolios, and they trade like stocks. In this passage, we'll show you how to trade ETFs on moomoo.
Step 1
Tap on Markets and go to US tab.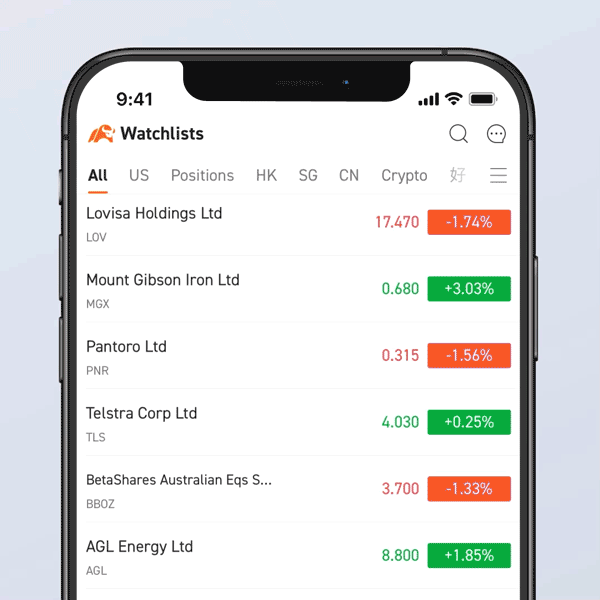 Step 2
Tap on ETFs section to check out ETFs that are listed in the U.S. markets. There're various types of ETFs available to you, and each of them is usually focused on a specific category, such as Regional, Equity Indices, Commodity, etc.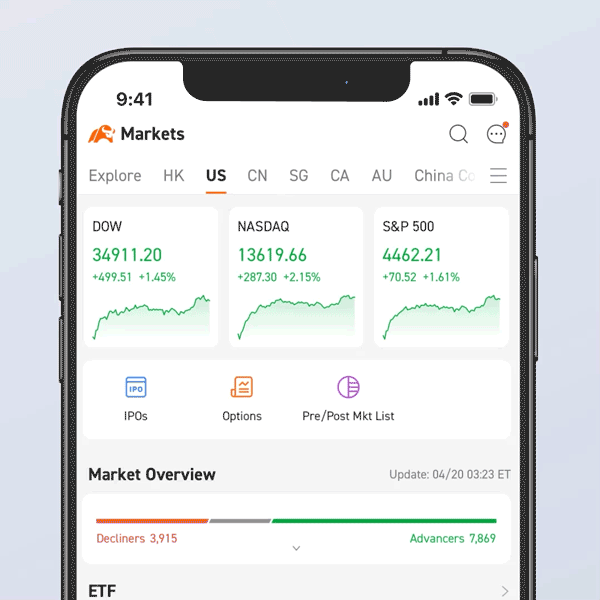 Step 3
Select an ETF and tap on Trade button.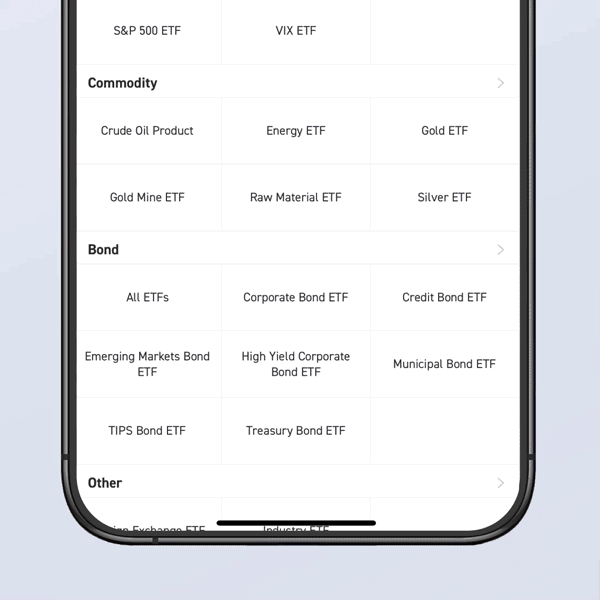 Step 4
Trading an ETF is like trading a stock. Select Buy or Sell and order type, then input the price and quantity(Limit order).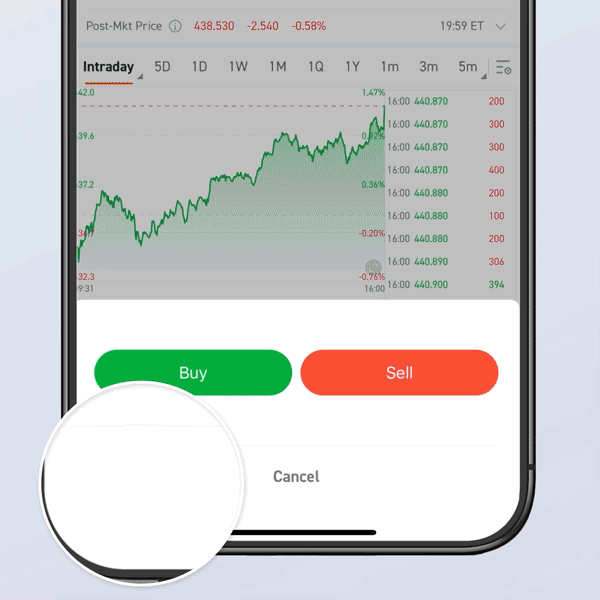 Step 5
Tap the Buy button and input your trading password.
Enjoy the wonderful ETFs'world on moomoo.