How to diversify your stock investment portfolio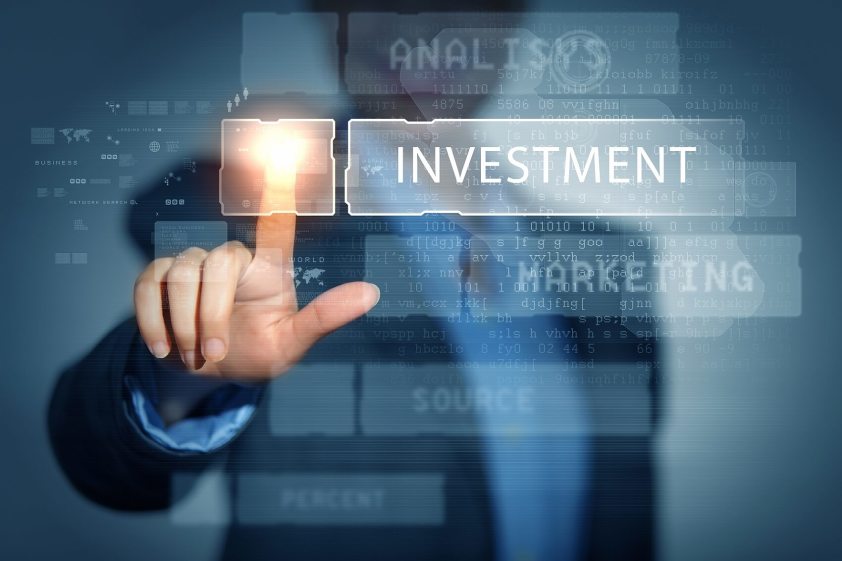 If you want to manage risk in your investment portfolio, you need to understand diversification. Building an investment portfolio requires more than just picking a few companies you like. You should carefully consider your investment objectives and create a portfolio investment plan. Diversification is a valuable technique you can employ to get the most out of your investment portfolio.
Here is what you need to know about implementing a diversified investment strategy work for your portfolio.
The importance of a diversified stock portfolio
When you start investing, you know there is a level of risk involved. While the rewards can be outstanding, you also need to know that you can potentially lose money if the market falls out of favor. Therefore, a diversified portfolio is an essential approach for managing market risk.
The idea behind the strategy is that you do not want to put all your capital in one specific investment. Putting your investment in one specific company is risky as the value of a single share may swing more wildly than the values of stock in diversified portfolio, Diversification reduces a greater risk and possibly allows you to benefit from other investments.
Overall, diversification gives you a sense of balance and a higher possibility of making profits from several investments.
Let's learn how you can diversify your portfolio.
How do I diversify my stock investment portfolio?
Building an investment portfolio requires careful thinking and consideration at every stage of the process. However, you can follow these steps to help ensure that you have selected a diversified and well-balanced group of stocks and other investments for your portfolio.
1. Understand the different types of diverse investments to include. Diversity means more than having a variety of assets from different companies in your portfolio. By mixing assets from various industry sectors with different types of assets within a portfolio, an investor can help protect against losses. A mixture of stocks, bonds, EFTs, commodities, and global equities investments can provide greater balance and diversity in your portfolio.
2. Define your investment goals and strategy. Some types of investment goals include retirement, family planning, education planning, and life events. By setting up a clear goal, investors can create a plan to achieve their objectives within a certain period of time.
3. Evaluate your risk tolerance. All investments carry some degree of risk. Before you invest, you must understand the minimum acceptable risk you are willing to take. If you take on too much risk, you might panic and sell at the wrong time.
4. Look at what other successful investors are doing. Now that you have a better idea of the levels of risk you want to assume and how you want to find your desired investment opportunities, you should compare your strategy against other successful investors.
5. Monitor your portfolio and regularly rebalance. As a best practice, continually monitor your stock portfolio to see how it aligns with your goals. It helps you see how your different types of investments perform, how they balance each other, and your level of diversity within your portfolio.
Moomoo empowers your investment strategy
For many investors, managing an investment portfolio may be difficult. However, the moomoo trading app provides you with the tools you need to help you succeed.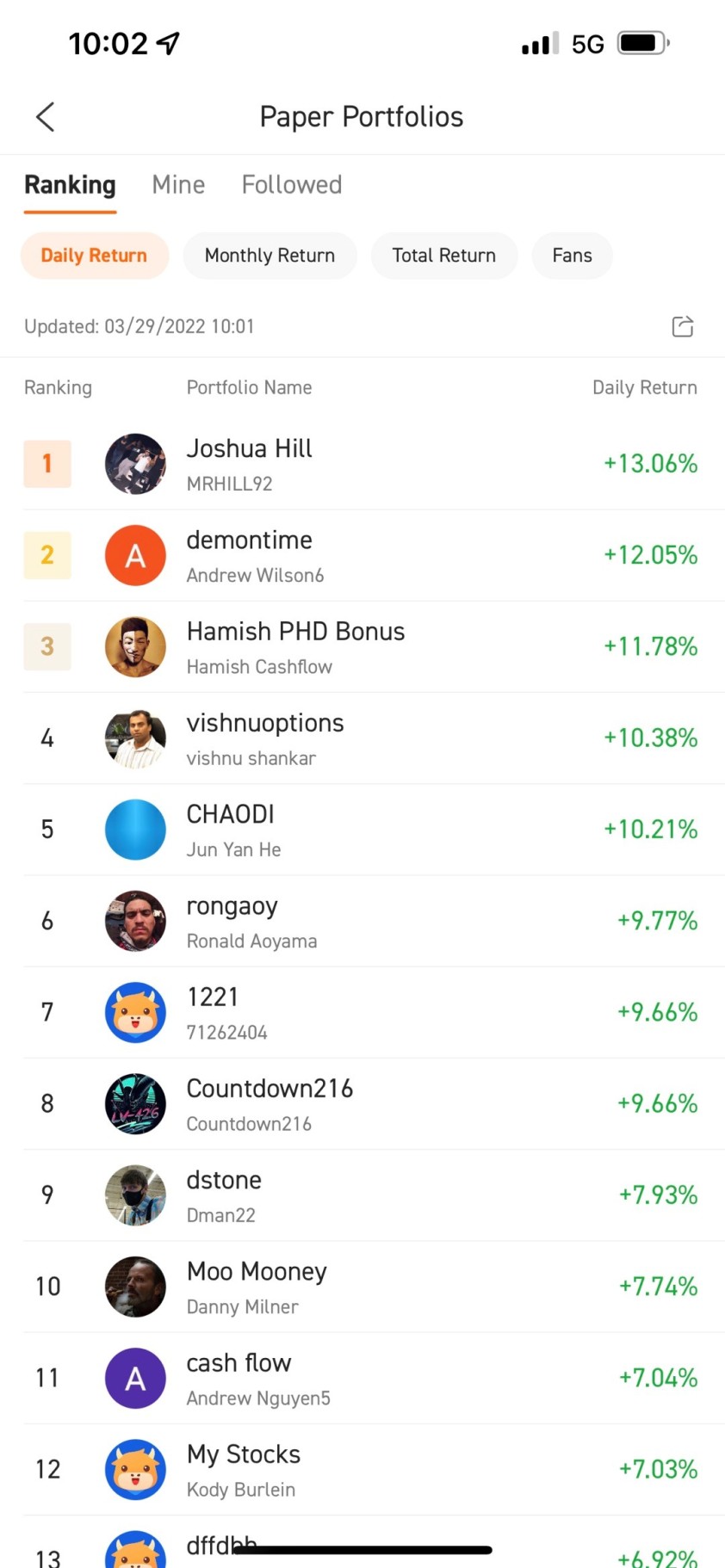 Moomoo is a trading app that help investors of all skill levels monitor successful portfolios, select investments to add to their holdings, create portfolio simulations, and track news around your investments.
For example, you can explore the hypothetical portfolios created by users of the moomoo app. You can explore them according to daily, monthly, or total return. Then, examine the investments they have in their hypothetical portfolio, their levels of balance, and how this aligns with your strategy.
You can imitate the investment holdings of those portfolios you like after you have a clear picture of what is working for others. You can also use the moomoo app to save securities of your choice that you're interested in learning before proceeding with your investment.
With moomoo portfolio simulations, you can find the appropriate balance and combination. You can use the portfolio simulation tools to build different portfolios, name them, add stocks, adjust, and monitor them as if they were your actual portfolio. You can see their history and watch their news and trends as they move forward. As you start to see how your diversified assets perform together, you can make a more confident decision regarding your official portfolio. Learn 3 steps to start investing using moomoo.
Managing multiple stocks can be cumbersome to follow and manage. However, the moomoo app simplifies the process by allowing you to navigate with baskets of investments that allow for quicker actions, easier-to-find opportunities, and may lead to better decision-making.
The moomoo app allows you to access the global markets and tools such as the industry's heat map and helps you diversify your investment portfolio. See how moomoo can help you diversify your portfolio.
Investment products and services are offered through Futu Inc., Member FINRA/SIPC. To access some features of the moomoo app, you must have an authorized brokerage account with Futu Inc.
This information is provided for informational and educational use only and is not investment advice, a recommendation, or endorsement of any particular investment or investment strategy. It is provided without respect to financial sophistication, financial status, investing time horizon, or risk tolerance of individual investors.
All investment has risk, including the potential loss of principal, and there is no guarantee that using the moomoo app's tools or data or any investment strategy or approach discussed here will result in financial success. Any images or securities referenced in this document are only for illustrative purposes.
Diversification and rebalancing are investment strategies that can help manage risk within your portfolio, but they do not guarantee profits or protect against loss in declining markets. In addition, rebalancing may have tax consequences and transaction costs associated with it.