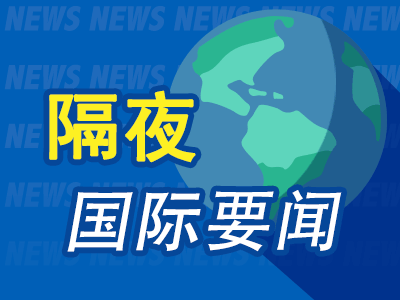 For more global financial information, please go to 7×24 hour real-time financial news
markets
Closing: US stocks closed on Friday, and both the S&P and NASDAQ fell for the third week in a row
Top 20 US stock turnover on September 22: Apple's four iPhone 15 models went on sale on Friday. Analysts say demand is strong
Popular Chinese securities rose more than 31% on Friday, Ali rose more than 4%, Quantum Song fell more than 7%
On Friday, US WTI crude oil closed 40 US dollars higher, and Lent crude oil fell slightly by 3 cents
New York gold futures closed 0.3% higher on Friday, silver futures closed 0.7% higher
European stocks closed with a general decline, and the German DAX30 index fell 0.08%
macroscopic 
The Fed's first layoff after a lapse of more than ten years, the spokesperson also gave the "pot" to cloud services
Facing the threat of the "too big to fail" label, financial giants prepare to compete with the US government
Subtle differences in the monetary policies of central banks around the world, comparison between G10 and emerging markets  
The "first hero" that is expected to ease the global sugar shortage may be this crop...
The risk that the UK economy is in turmoil and moving towards a year-end recession is rising
The Tokyo Stock Exchange will launch carbon credit trading on October 11 How to conduct carbon trading in Japan?
incorporation
66-year-old Sun Zhengyi wants to "switch from defense to attack" listed on Arm with a market capitalization of 470 billion yuan
Unity's "head tax" storm: the new fee policy triggers an earthquake in the gaming industry
Using differentiation tactics, the American Auto Union expands the scale of GM and Stellantis plant strikes
The FTC will file an antitrust lawsuit against Amazon as soon as next Tuesday
Goldman Sachs was fined $6 million by the US Securities and Exchange for submitting inaccurate transaction data
Ford: The company is working hard to reach a labor agreement with UAW
J.P. Morgan: Splunk's promising growth prospects are expected to drive Cisco's long-term revenue growth
reviews
Despite the Fed's hawkish stance, gold remains an effective means to diversify portfolios
The legendary investor was interviewed and responded to the "top 10 questions": he warned that housing prices would drop by 30%, saying Musk was "the most hyped up"
Fed official Daly: Not ready to announce victory against inflation
The biggest weekly decline in the European stock market since August was dragged down by expectations of higher interest rates in the longer term
The hawkish governor of the Federal Reserve hinted at continuing to raise interest rates more than once, with more officials supporting interest rates at a higher level for longer
"Suggest first, then overthrow" is accused of disrupting the market Wall Street suggests that Ueda and Nanto learn "the art of communication"
The US dollar fell due to weakening PMI data and the Bank of Japan's ultra-loose policy, and the yen fell! Analysis of the latest technical prospects of the US dollar index, the euro, the British pound, the Canadian dollar, and the Japanese yen
150 dollars/barrel? J.P. Morgan predicts energy costs will rise as oil prices soar
Has Russia indefinitely banned diesel exports to the EU but is it the biggest victim?
Wang Yiming: The Fed's interest rate hike affects emerging markets from five aspects
What are the characteristics of stocks that Buffett wanted to have a full position?
The listing of Chinese securities in the US is picking up, and the normalization of new filing regulations boosts market confidence
The Federal Reserve's Voting Committee has "set off its hawks" one after another! Are interest rates likely to be raised more than once in the future?
Fed Officials Think Further Rate Hikes Are Possible Because Inflation Continues
The impact on US bond yields has been suspended, US stocks have rebounded, and the S&P NASDAQ will continue to fall for three weeks. China and China will fight back strongly
The Federal Reserve flew out two big eagles! The two officials stressed at the same time that interest rates may be raised further if inflation continues
Federal Reserve Governor: AI can improve labor productivity, but it also brings many problems