What Is The S&P 500?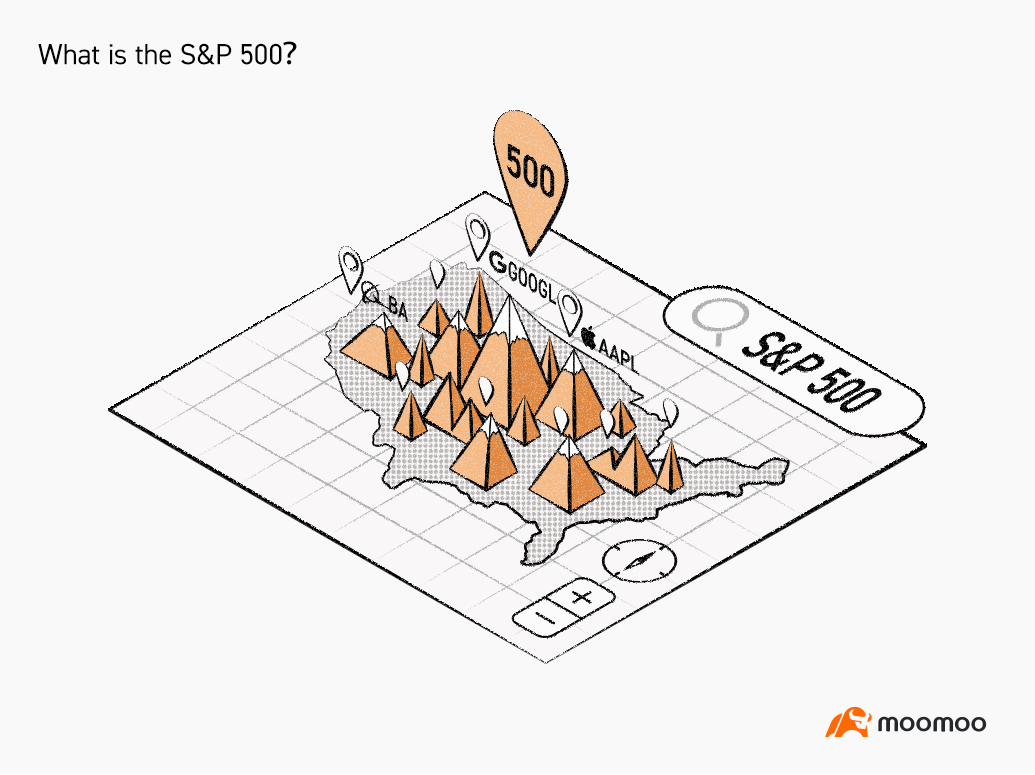 Key takeaways
The S&P 500 is a stock market index that includes 500 of the largest U.S. companies

The S&P 500 has returned more than 12% annually on average(as of Aug.2020)
Understanding the S&P 500
You've probably heard news reporters saying things like "The S&P 500 is up five points" or "The S&P 500 is down six points." But what exactly does the S&P 500 means?
The S&P 500 which full name is the Standard and Poor's 500 index, is a stock market index that measures the performance of 500 leading companies in the U.S.
The S&P 500 is generally considered as the best indicator of how U.S. stocks are performing overall. It includes stocks across 11 sectors of the economy and represents about 80 percent of the total value of all stocks trading in U.S. markets. You'll recognize some household names, including some of the popular FAANG (Facebook, Amazon, Apple, Netflix, Google)
Those great companies make the S&P 500 become one of the most successful stock indexes in the world. From its inception in 1957 up until the end of 2020, the index has returned more than 12% annually on average.
However, it doesn't mean investing in the S&P 500 is risk-free. For example, after the financial crisis in 2008, the S&P 500 saw a decline in value of about 37%. Earning a 12% average annual total return requires a long-term investing mindset and a willingness to ride out market volatility.
The content in this article is intended for general circulation and informational purposes only. It does not take into account the investment objectives, financial situation or needs of any particular person and should not be relied on as advice or recommendation. Information provided in this article are not specifically intended for or specially targeted at the public in any specific jurisdiction. Neither Moomoo Inc. nor its affiliates are licensed Financial Advisers and do not provide financial advice. You are advised to consult your financial adviser before making any commitment to invest in any capital markets product. The information published is not and does not constitute or form part of any offer, invitation or solicitation to subscribe or to enter into any transaction in capital markets products. Moomoo is a professional trading app offered by Moomoo Inc. In the U.S., investment products and services on Moomoo are offered by Futu Inc., Member FINRA/SIPC. In Singapore investment products and services are offered through Futu Singapore Pte. Ltd., regulated by the Monetary Authority of Singapore (MAS). This advertisement has not been reviewed by the MAS. Moomoo Inc., Futu Inc. and Futu Singapore Pte. Ltd are affiliated companies. Any illustrations, scenarios, or specific securities referenced herein are strictly for illustrative purposes. Past investment performance does not guarantee future results. Investing involves risk and the potential to lose principal.
Trade like a pro with moomoo
Get free stock and start your professional trading today
open account
Terms and conditions apply