Guess the Stock E52 | Dive into automotive semiconductor stocks by charts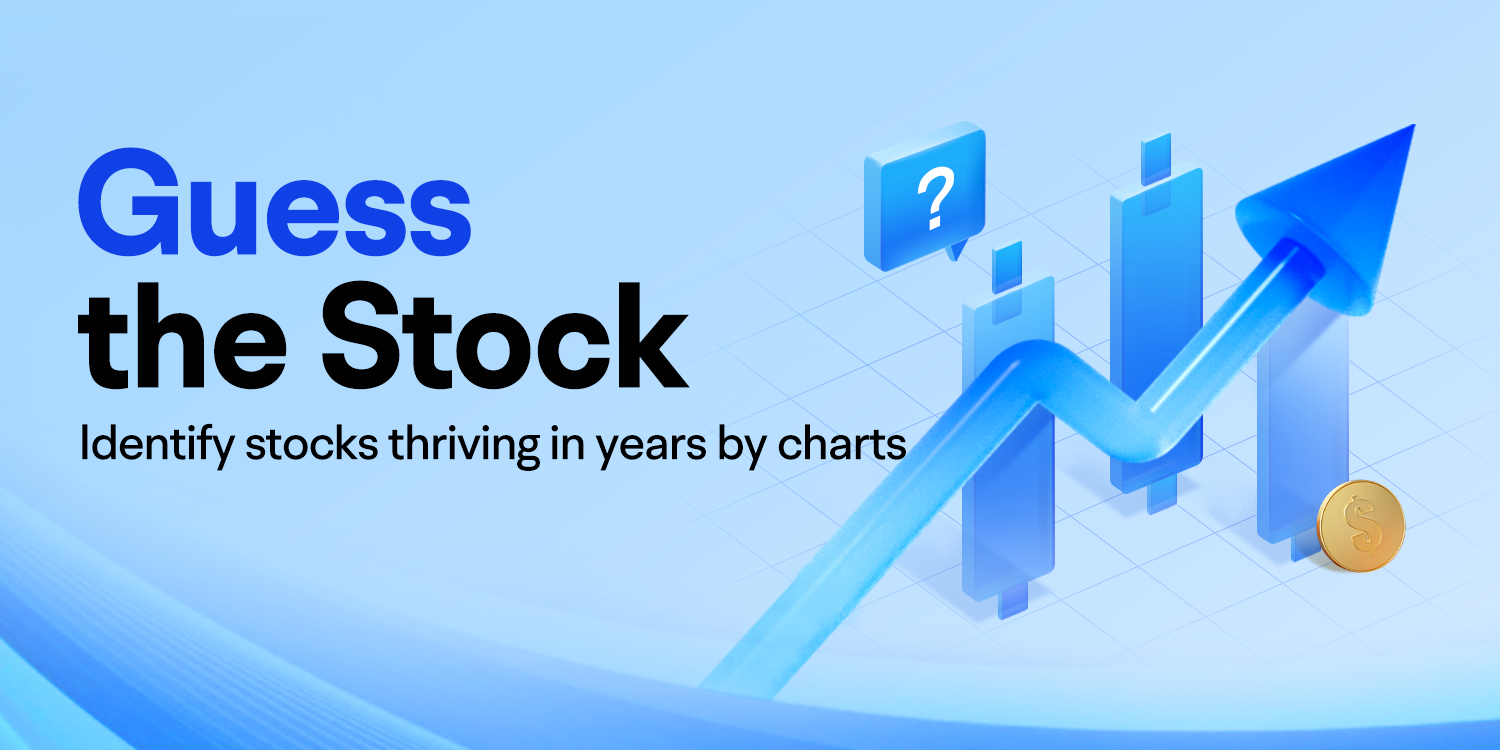 Automotive semiconductors are expected to witness significant growth due to the rise in electrification, autonomous driving, and electric vehicle technologies. Let's dive into several companies that could be impacted by this trend without further ado!
1) 4,000 points:
All mooers who
answer the following questions correctly
will be considered the winner of the challenge. Winners will split the prize of 4,000 points fairly. (e.g., If 100 mooers win, each mooer will get 40 points.)
2) Cash Coupons:
3 users who give the best-quality comments will get
USD 2 / SGD 2.8 cash coupons

.
(You can share investment ideas, trading experiences, and/or your analysis of companies.)
1)
What companies do Company A, Company B, and Company C refer to, respectively?
2)
What are Companies A, B, and C ranking in terms of Market Capitalization?
Reference answer form: A>B>C or A<B<C or C<A≈B (within 10% deviation)
3)
What investment opportunities do you see on the topic?
Answer all three questions to win rewards!
Company A: Revenue worldwide from 2016 to 2022 by end market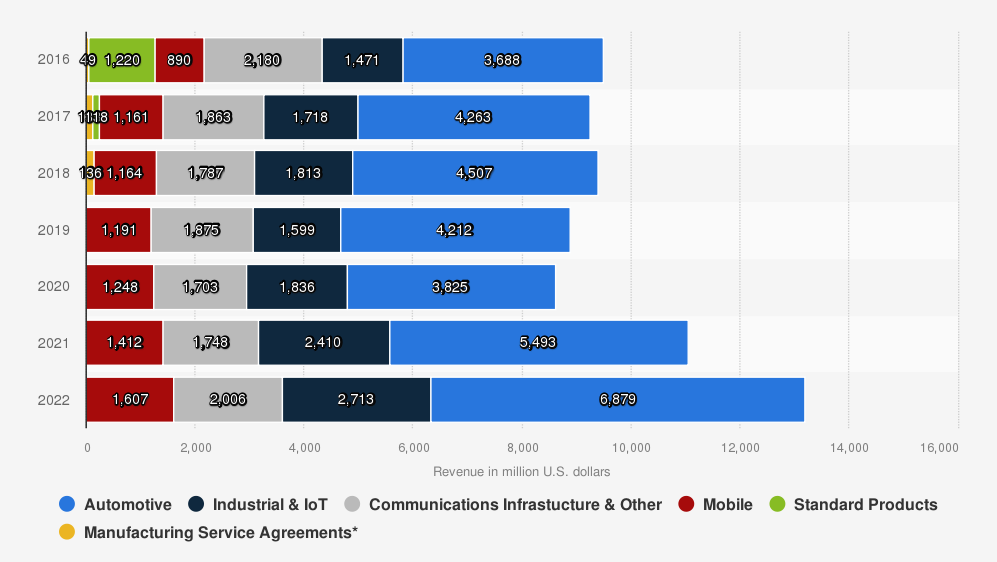 Source: Statista
Company A is a leading semiconductor manufacturer founded in Dutch. They produce a diverse range of semiconductors used in various applications including automotive, security, and networking. Their portfolio includes microcontrollers, sensors, and wireless transceivers. They have a global reach, with offices and manufacturing facilities in numerous countries. They prioritize innovation and invest heavily in research and development to stay at the forefront of the industry.
Company B: Revenue share from 2016 to 2022 by product group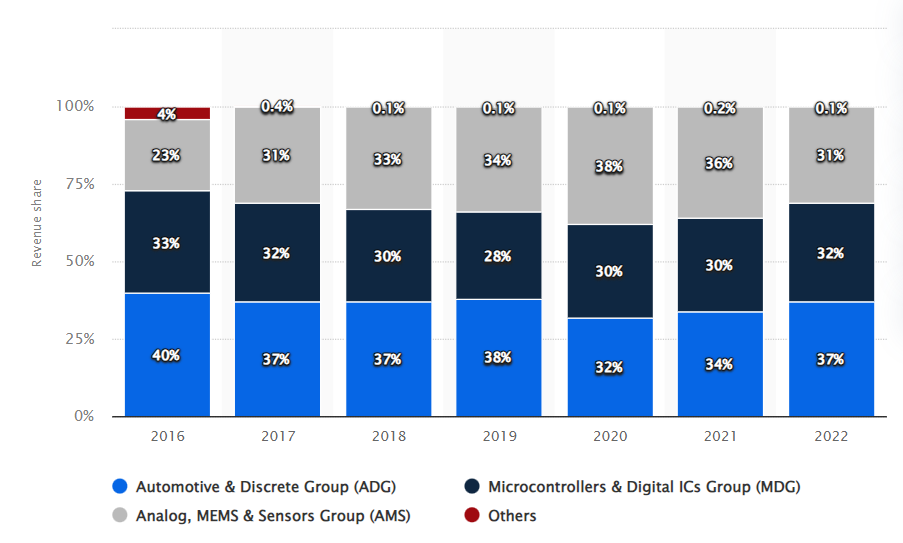 Source: Statista
Company B is a multinational semiconductor company that has been operating since the 1980s. They design and manufacture a broad range of semiconductors used in fields such as automotive, industrial, and consumer electronics. Their product portfolio includes microcontrollers, analog and digital ICs, and MEMS sensors. They have a strong global presence, with locations across Asia, Europe, and North America. They're committed to sustainability and social responsibility, implementing initiatives to minimize their environmental impact and offering programs to support communities where they operate.
Company C: Revenue end market split from 2020 Q1 to 2023 Q1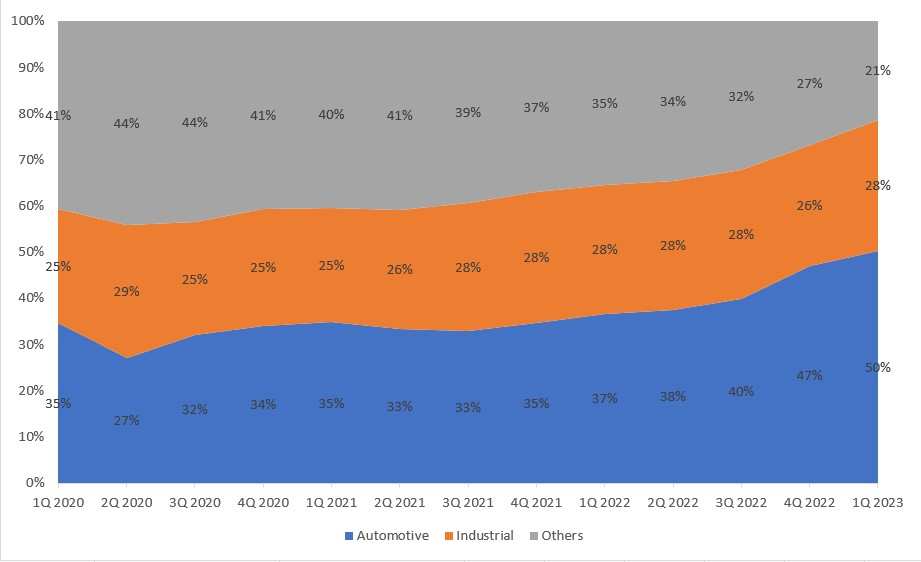 Source: Seeking Alpha
Company C is an American semiconductor company that was founded in 1999. They specialize in power management semiconductors used in a variety of industries, such as automotive, communications, and computing. They have a wide range of products including voltage regulators, LED drivers, and custom integrated circuits. They have a strong presence in Asia, Europe, and North America, with manufacturing sites in multiple countries.
Add the
stock tickers
(e.g., $Tesla(TSLA.US)$), plus the
Market Cap comparison
and
any comments on the above industry/companies
to your answers. Further investment ideas are also welcome.
*Plagiarized answers will not be rewarded.
*Event Period:
July 21 – July 27. Rewards will be issued within a month.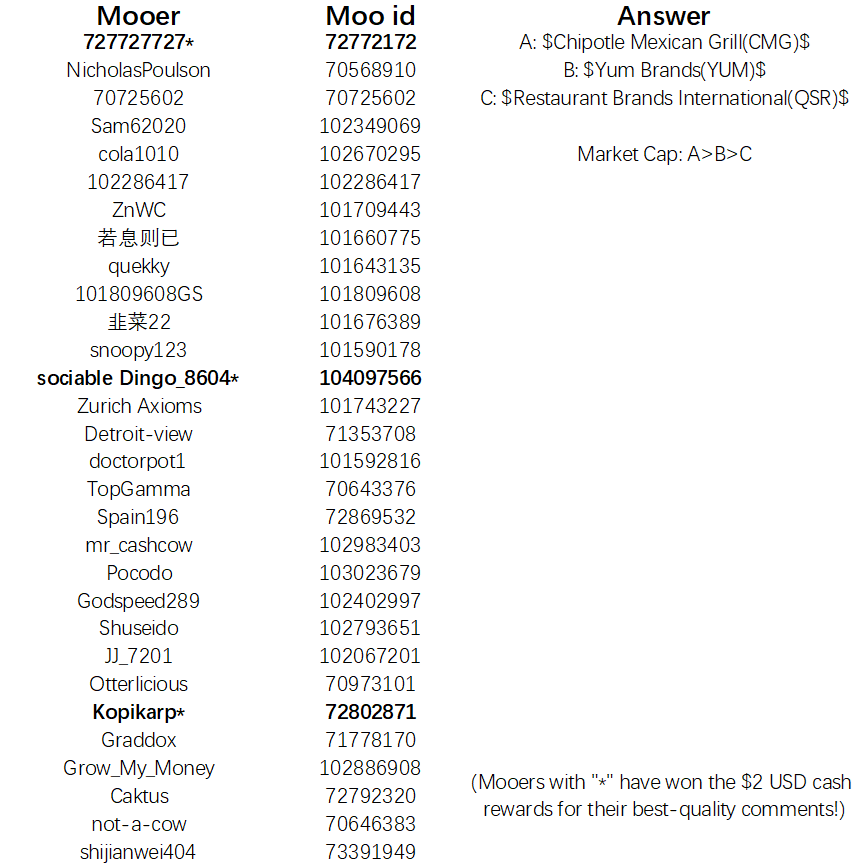 Disclaimer: Moomoo Technologies Inc. is providing this content for information and educational use only.
Read more
1
40