Investment Strategy
Views 4286
Contents 63
IBKR Interactive Brokers Business Overview
1. The number of accounts and the scale of customer assets will be ten times in 10 years
The number of accounts is now 2.3 million, and the total assets of customers are 365 billion US dollars. An average of $160,000 per account.
For comparison, in May 2023, Robinhood now has 23 million accounts, 10 times that of IB. The number of monthly active accounts is 10 million. The total assets of customers are 81.8 billion US dollars. The average amount per account is less than $4,000.

2. In 2022, the revenue will be 3 billion US dollars, and the net profit will be close to 1.8 billion + US dollars. That is, a profit of more than 10 billion yuan.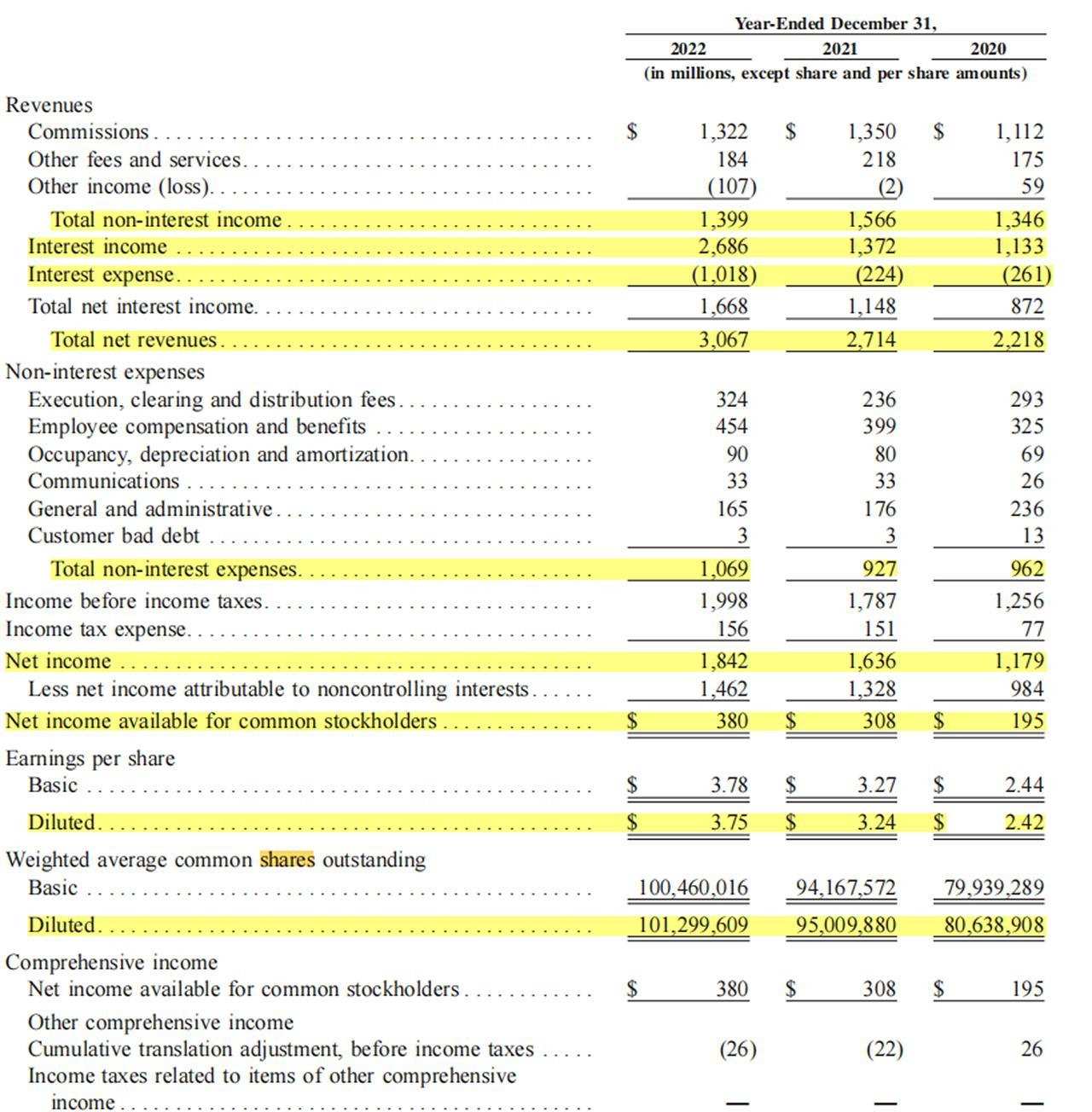 3. The net profit margin will reach 60% in 2022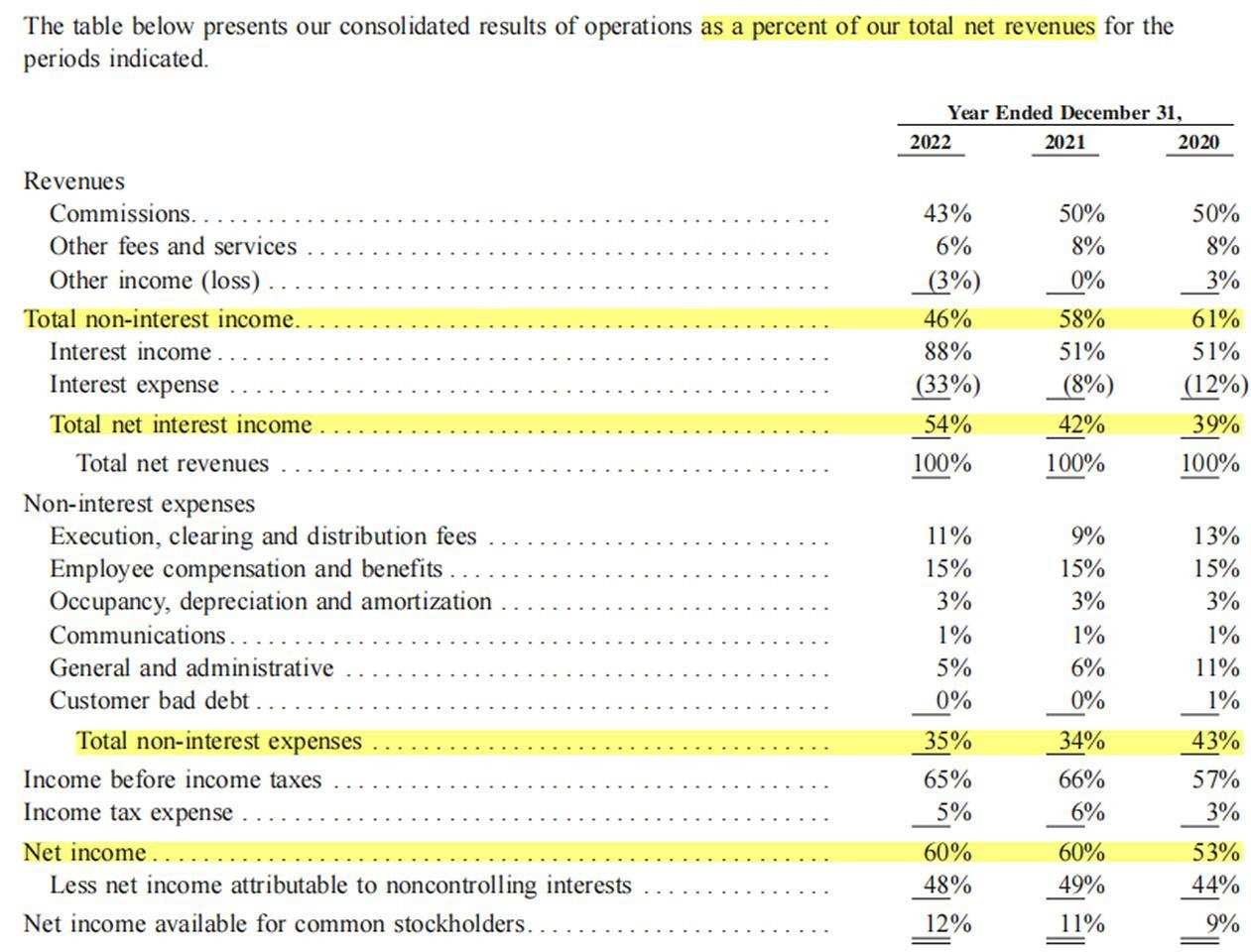 4. The public only holds 24.5% of the shares of the operating entity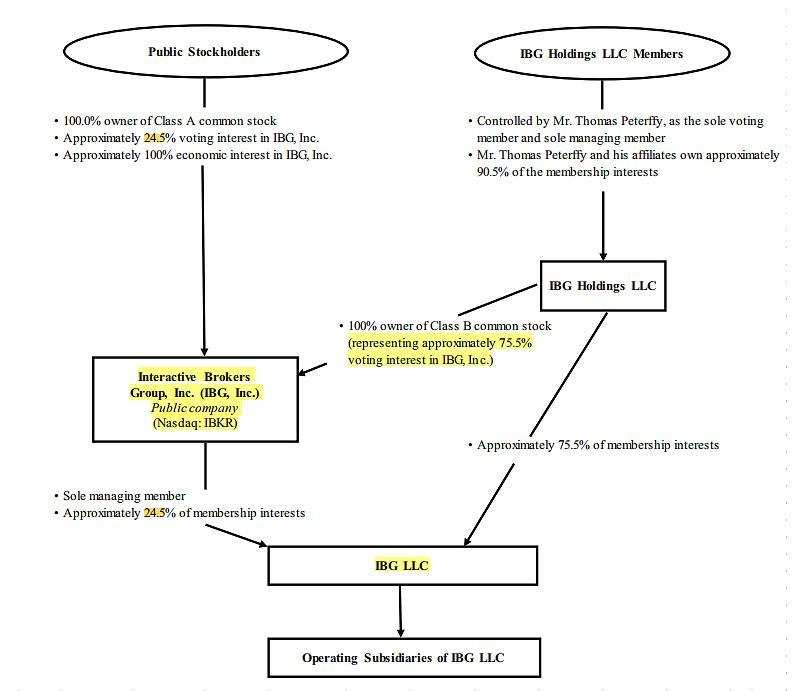 5. IB followed up and launched all the fractional shares and 24-hour transactions that Robinhood did.
6. 60% of households in the United States own stock funds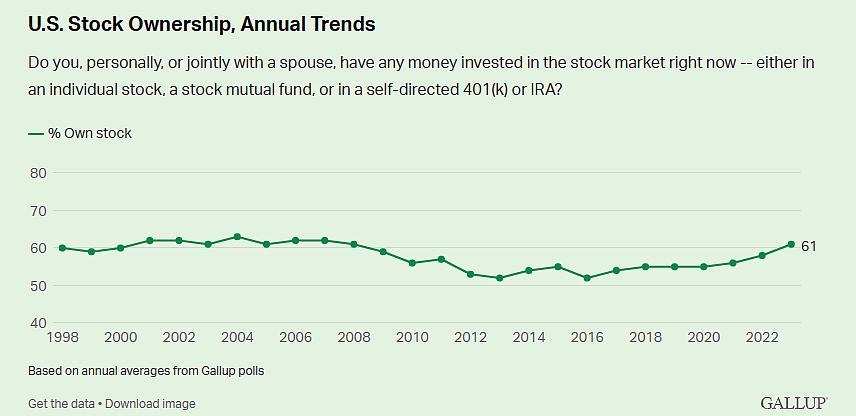 Disclaimer: Community is offered by Moomoo Technologies Inc. and is for educational purposes only.
Read more
2