US Top Rating Updates on 6/20: BIDU, PM, PFGC, PGR and MORE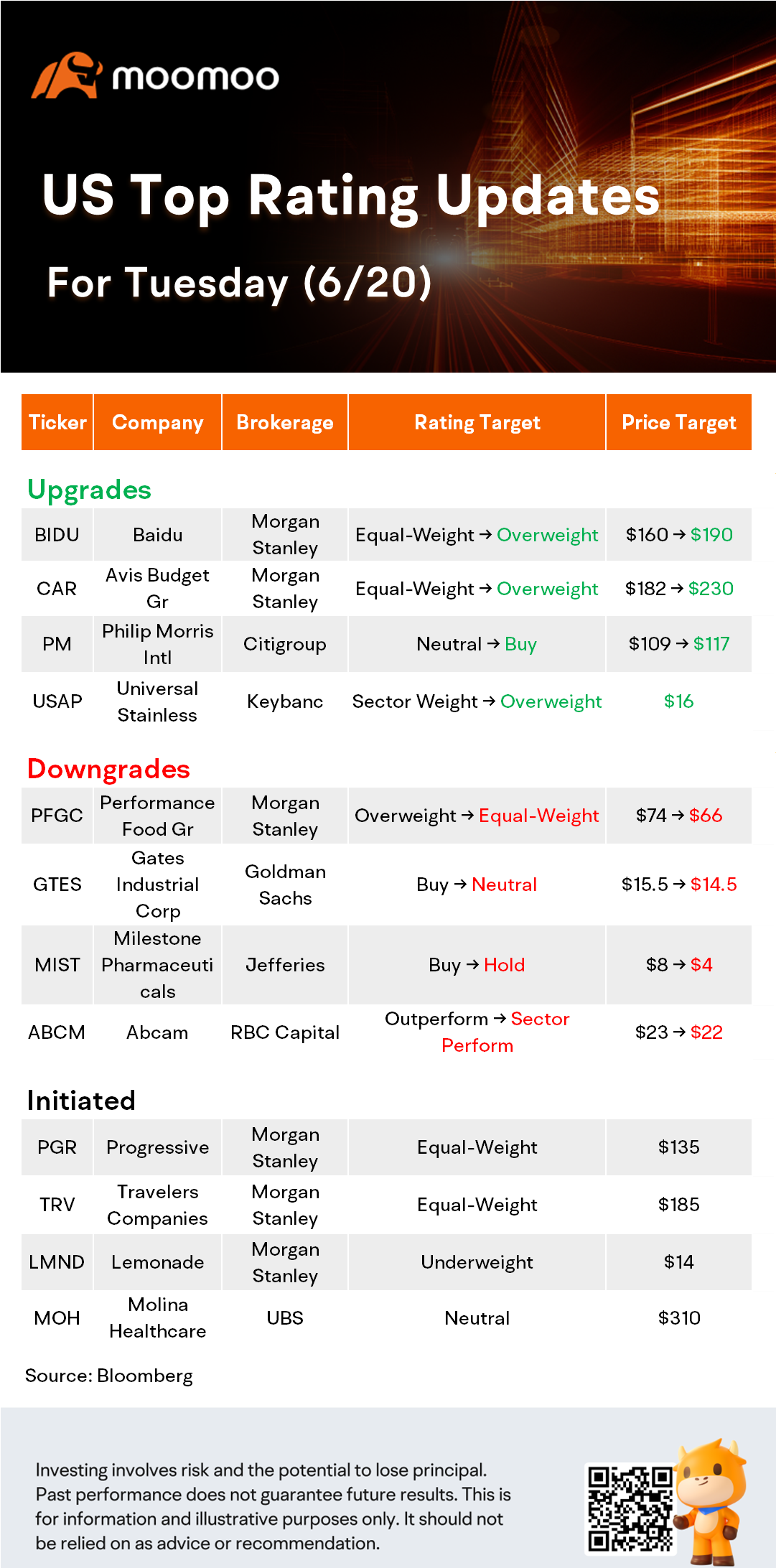 $Baidu
(
BIDU.US
)
$
was upgraded by Morgan Stanley from equal-weight to overweight, increased target price from $160.00 to $190.00.
$Performance Food
(
PFGC.US
)
$
was downgraded by Morgan Stanley from overweight to equal-weight, decreased target price from $74.00 to $66.00.
Disclaimer: The content should not be relied on as advice or recommendation.
Disclaimer: Moomoo Technologies Inc. is providing this content for information and educational use only.
Read more
13