SPY breakout of 4 day balance! Rejected off call options wall at 430! BIG catalyst week coming up!
- Zero DTE call options stopped SPY run! Big call option wall at 430 meant that market makers will not want market to end Friday above 430!
- A big rejection candle formed on Friday with a touch into 431+ as shared in TA Thurs
- It is NOT bearish until it is.
- It held above the magical 429/430 level so it awaits CPI Tues! PPI/FOMC Wed!
- 4 day area of balance 426 and 429 will be key; Monday might see it break below back into range
- On 5min chart, notice that 429 came strongly into support meant bears do not want to take it downwards too far
- Note that there is lack of support below 426 down to 421
My watch
- If it breaks back below into range 426-429
- If it stays above 426


Overall, still cautiously bullish to me, with 435 still a target.
This could also be a buy the rumour sell the fact situation. So if FED does pause on Wednesday, pullback might happen.
Good luck, all!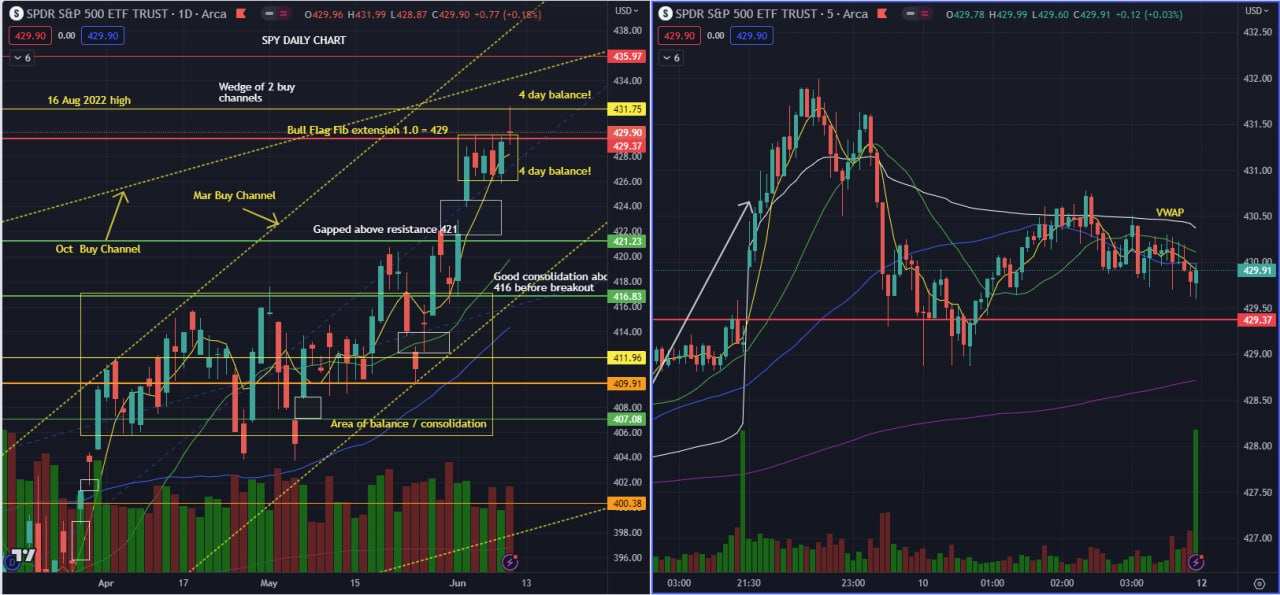 Disclaimer: Community is offered by Moomoo Technologies Inc. and is for educational purposes only.
Read more
2