Guess the Stock E47|A new age for the gaming industry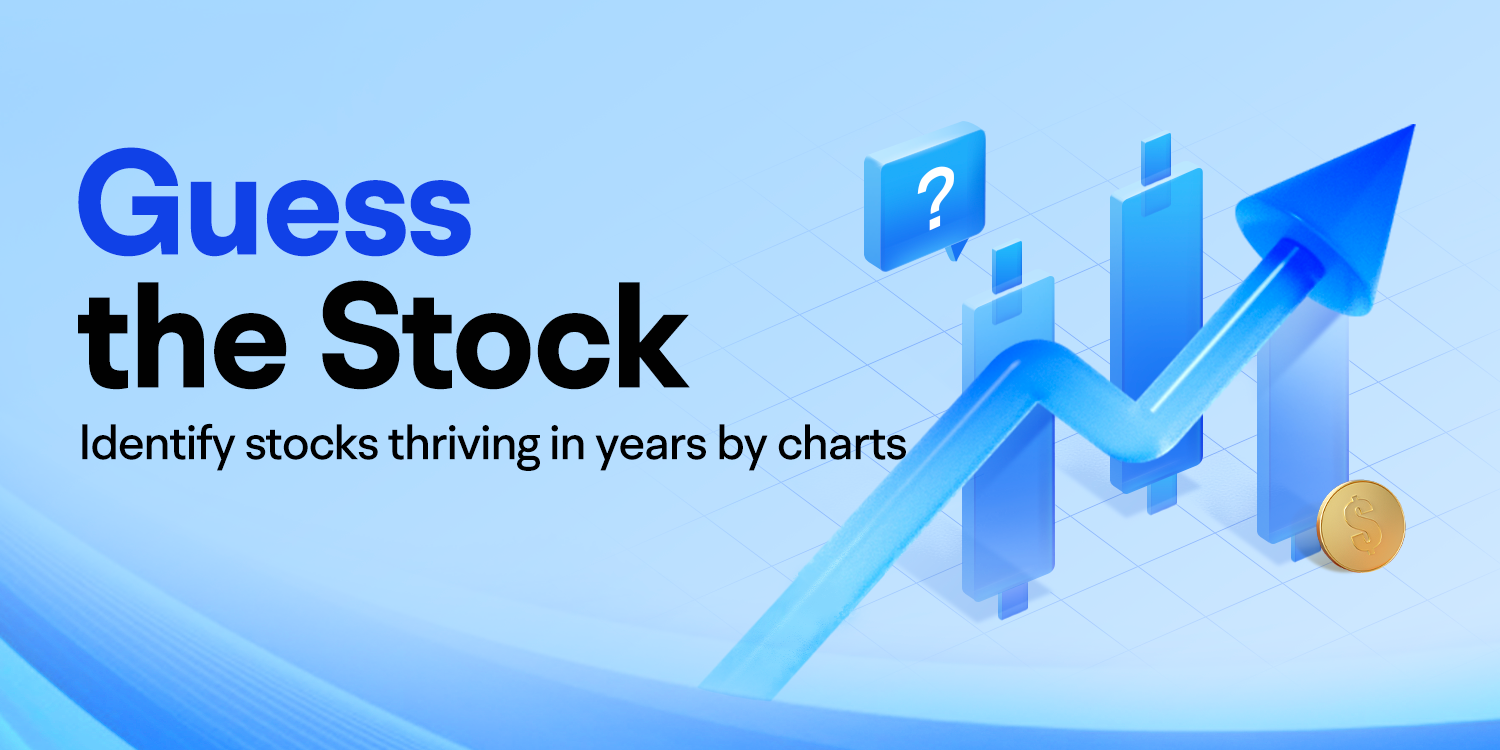 This event is to help mooers learn more about the differences among companies and industries, identify hidden opportunities, and better navigate the market.
The Meta Quest 3, a next-generation virtual and mixed reality headset, will ship this Fall 2023. Mark Zuckerberg announced it features higher resolution, stronger performance, but a slimmer, more comfortable headset. Apple Vision Pro follows as an upcoming augmented reality headset which was announced on June 5, 2023 and It's set to be available for purchase in early 2024.
It's hard to deny that more games will be on these new platforms. A new age for the gaming industry might be started and accelerated. Let's dive into several star gaming companies that this trend could impact without further ado!
1)
4,000 Points:
All mooers who
answer the following questions correctly and post thoughts of any length on any companies below
will be considered winners. All winners will get an equal share of 4,000 points. (e.g., If 100 mooers win, each mooer will get 40 points.)
2) Cash Rewards:
3 users who give the best-quality comments will get
USD 2 / SGD 2.8 cash coupons.
(You can share investment ideas, trading experiences, and exploration of why Market Cap deviates among the companies.)
1) What companies do Company A, Company B, and Company C refer to, respectively?
2) What's the ranking of Companies A, B and C in terms of Market Capitalization?
Reference answer form: A>B>C or A<B<C or C<A≈B (within 10% deviation)
Tips: You can refer to the financial indicators' information below.
Company A: Distribution of gaming audiences worldwide in 2019, by age group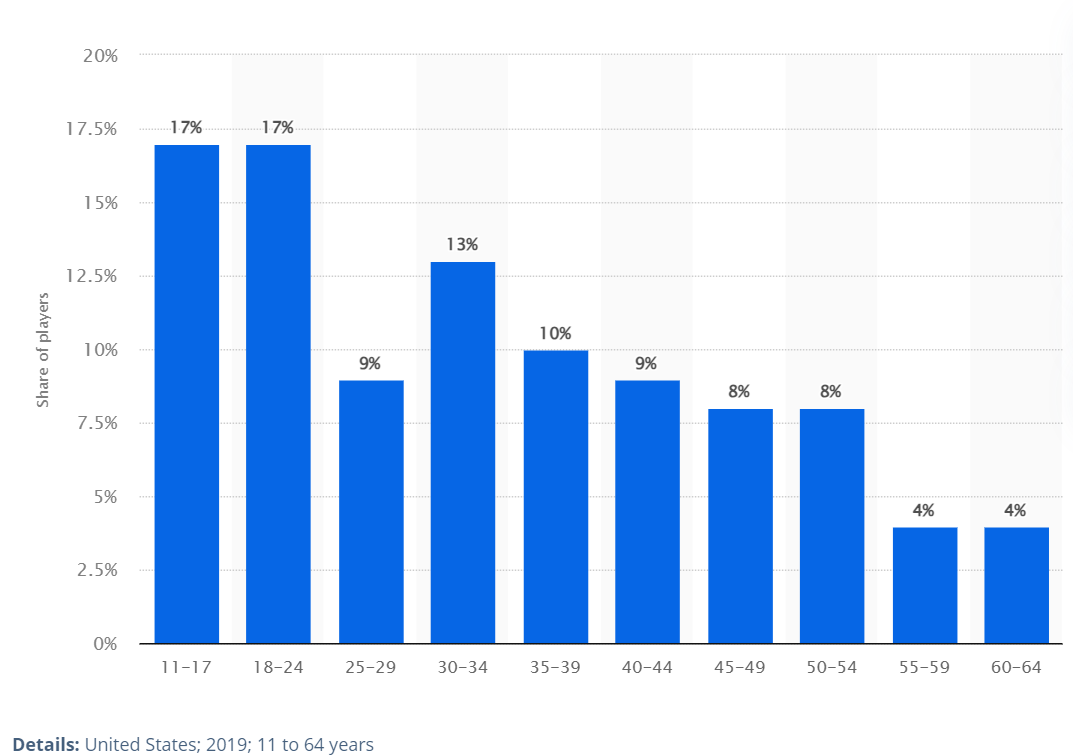 The company was founded in May 1982 by an Apple employee and the company was a pioneer of the early home computer game industry. It promoted the designers and programmers responsible for its games as "software artists." Now it is a video game company headquartered in California.
Company B: Market share of video game publishers in Japan in 2021, based on unit sales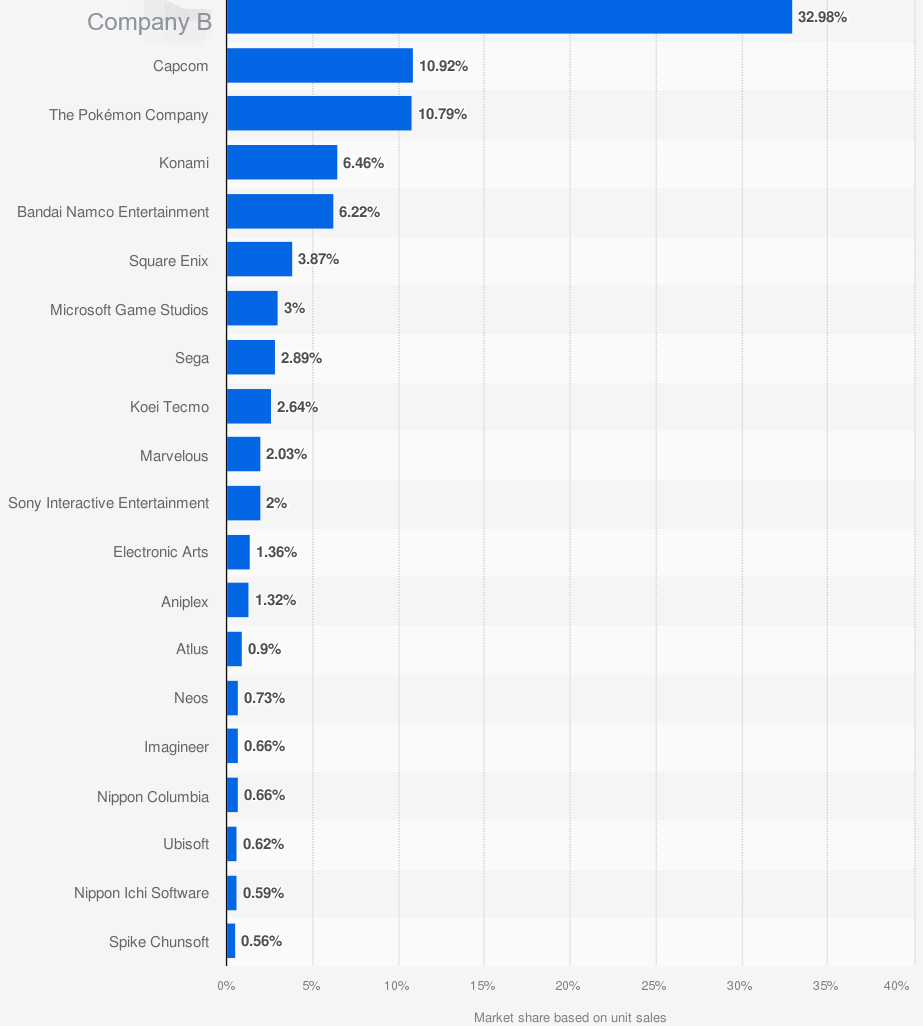 The company was founded in 1889 and originally produced handmade hanafuda playing cards. It's now a video game company headquartered in Kyoto, Japan. The company develops, publishes and releases both video games and video game consoles.
Company C: Share of sales and operating revenue by segment in fiscal years 2019 to 2021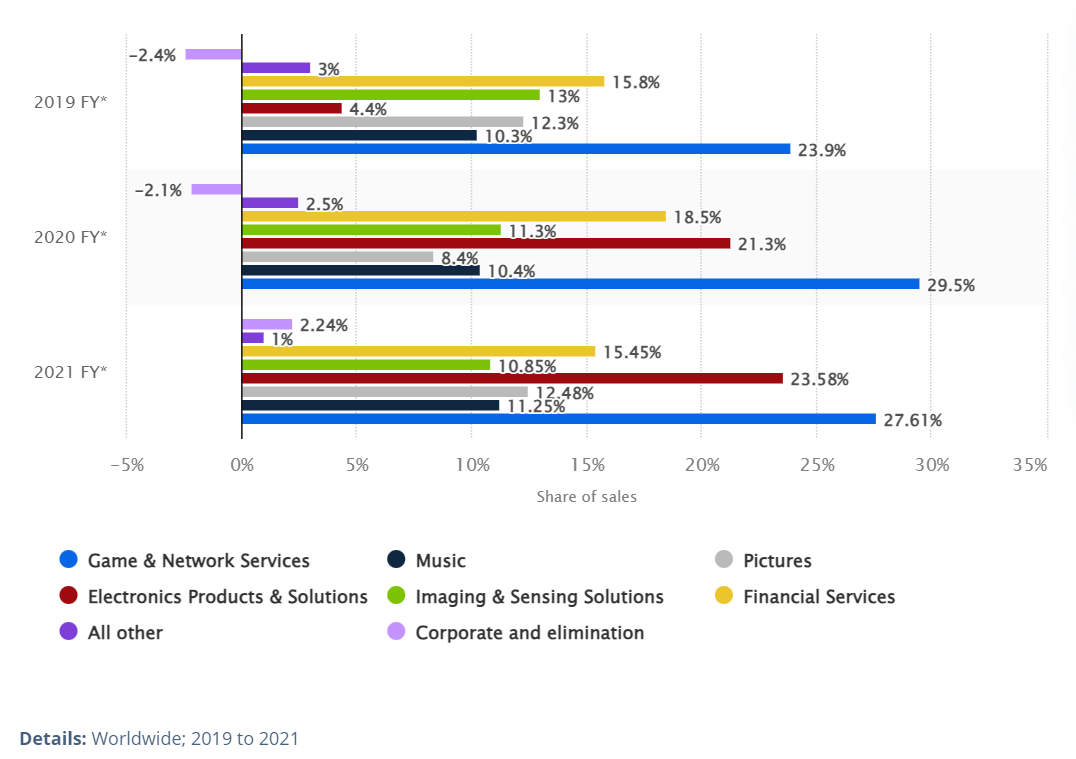 The company is a conglomerate corporation headquartered in Tokyo, Japan. As a major technology company, it operates as one of the world's largest consumer and professional electronic product manufacturers, the largest video game console company, and the largest video game publisher. It is also recognized as the most cash-rich Japanese company, with net cash reserves ¥2 trillion.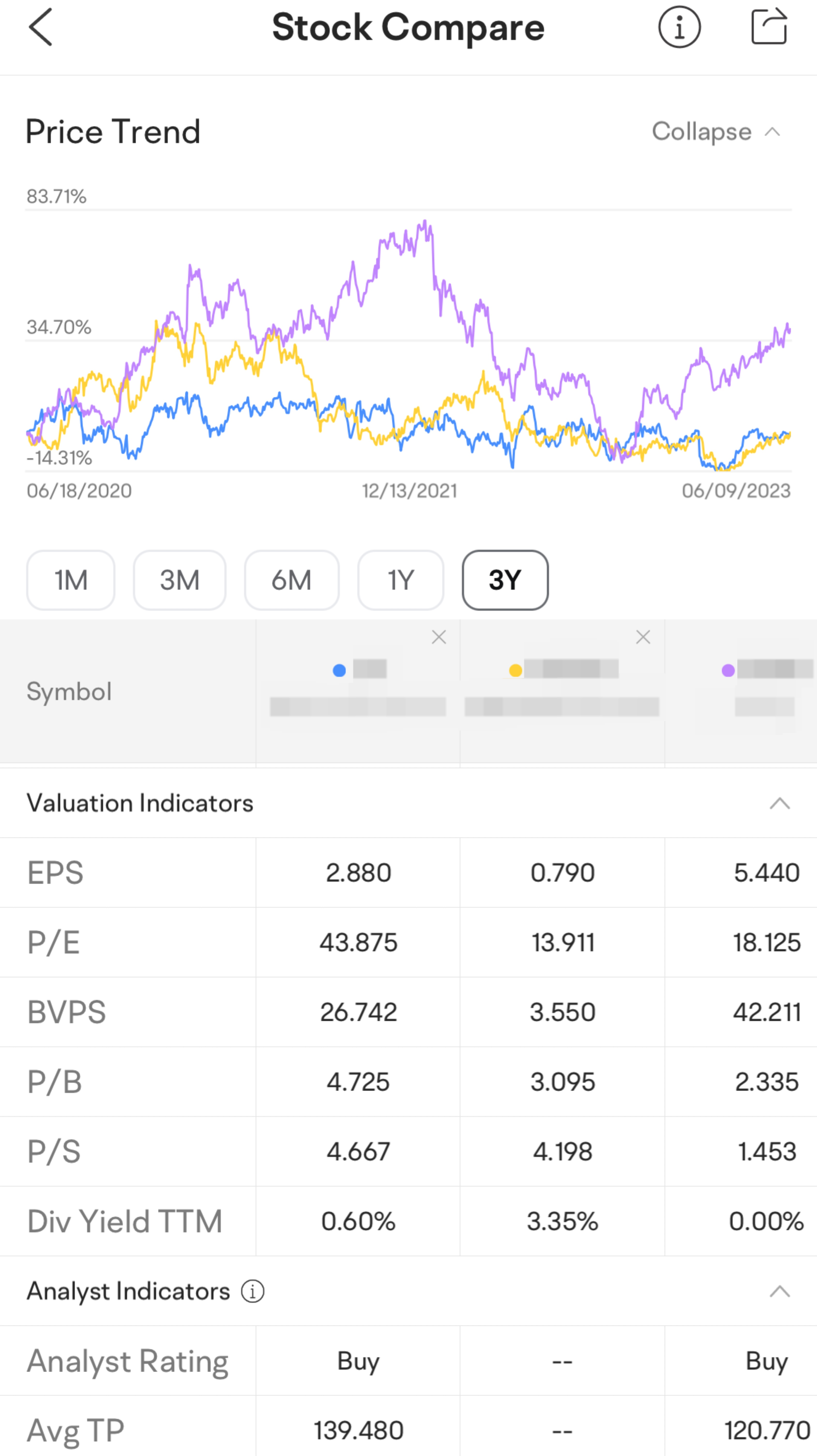 ● Company A: The blue line; Company B: The yellow line; Company C: The purple line
● Finding path: moomoo App → Markets→ Explore→ Stock Compare
Add the
stock tickers
(e.g., $Tesla(TSLA.US)$), plus the
Market Cap comparison
and
any comments on the above companies
to your answers. Further investment ideas are also welcome.
Event Period:
June 9 – June 16
This presentation is for information and educational use only and is not a recommendation or endorsement of any particular investment or investment strategy. See this
link
for more information.
Disclaimer: Moomoo Technologies Inc. is providing this content for information and educational use only.
Read more
1
4
52