Guess the Stock E46 | Grab a drink when summer is near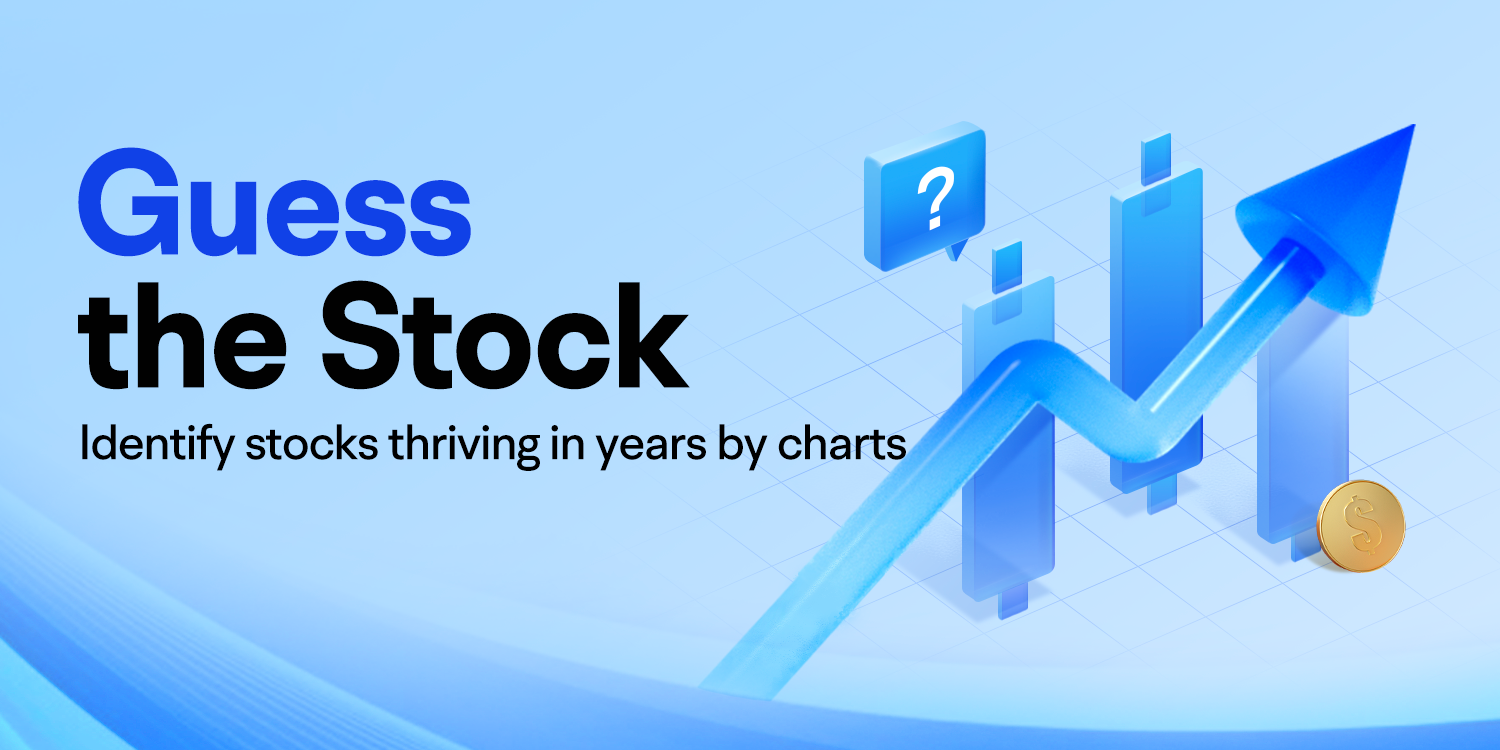 This event is to help mooers learn more about the differences among companies and industries, uncover hidden investment opportunities, and better navigate the market.
With concerns about the economy and interest rates prompting a defensive approach, consumer staples was the best-performing sector in the S&P 500 in April 2023. In May, however, giant technology stocks continued to rise in the market and consumer staples began to turn lower. With the perception of a growing stock market bubble, what consumer staples stocks might be a safe haven in this summer?
Let's dive into several soft drink companies that could be impacted by this trend without further ado!
1)
4,000 points: All mooers who
answer the following questions correctly
will be considered the winner of the challenge. Winners will split the prize of 4,000 points fairly. (e.g., If 100 mooers win, each mooer will get 40 points.)
2)
Cash Coupons: 3 users who give the best-quality comments will get
USD 2 / SGD 2.8 cash coupons

.
(You can share investment ideas, trading experiences, and/or your analysis of companies.)
1)
What companies do Company A, Company B, and Company C refer to, respectively?
2)
What are Companies A, B, and C ranking in terms of Market Capitalization?
Reference answer form: A>B>C or A<B<C or C<A≈B (within 10% deviation)
3)
What investment opportunities do you see on the topic?
Company A: An Innovative & healthy refreshment company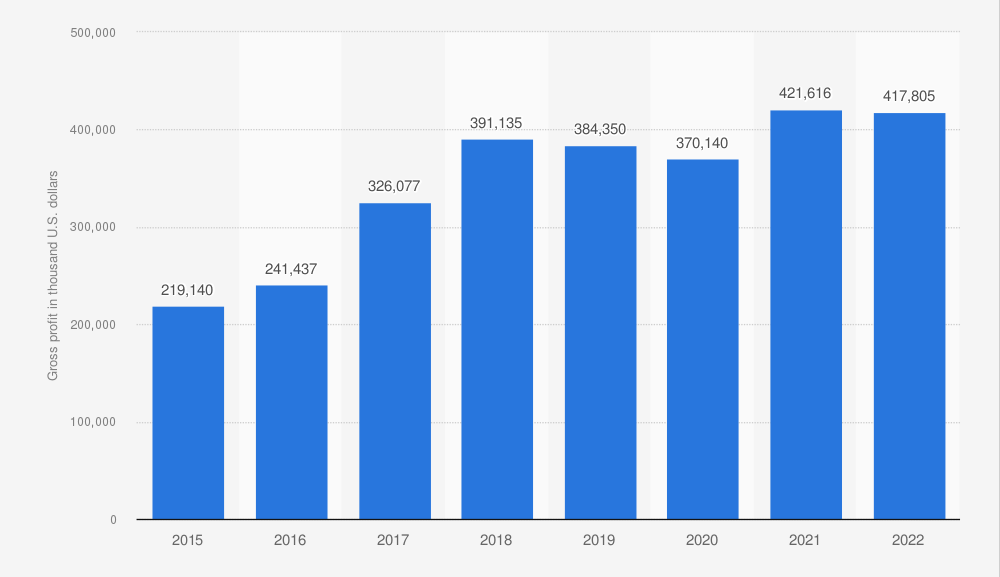 Gross profit from 2015 to 2022(in 1,000 U.S dollars), Source: Statista
This company is a developer, manufacturer and marketer of flavored non-alcoholic beverages and carbonated drinks. The company's product portfolio comprises carbonated soft drinks, juices, sparkling waters, energy drinks, sports drinks, and lemonades. The company sells its products through a network of specialized broker and internal sales force. It is headquartered in Fort Lauderdale, Florida, the US.
The company mentioned that they're expanding to different regions in the world, mainly Canada and Mexico for now, which they claim are "areas of continued growth". Revenues in Mexico's beverage market are set to have a CAGR of 16.59% by 2027, with Canada's beverage market set to grow at a CAGR of 16.60% by 2027.
Company B: Coconut Water Market Leader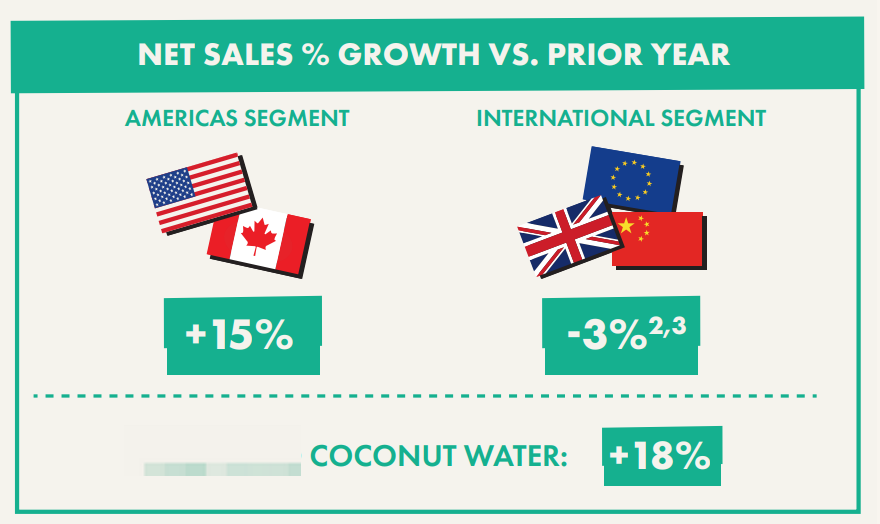 Source: Annual Report 2022
It all started with two coconut water lovers at a bar in New York City, in 2003. After realizing all the benefits, they hatched a plan to bring more coconut goodness to the U.S. The company made coconut water evolve from a staple in the ethnic foods aisle to a mainstay in grocery and natural food stores. Now, they have formed an ambition to positively impact 1 million people in coconut farming communities around the world.
As the undisputed market leader with a 50% market share in the U.S. (higher including private label), 82% market share in the U.K., and a presence in 30 countries worldwide should be a beneficiary. The company's market-leading position along with first-mover advantages could potentially keep smaller competitors and new entrants at bay and help the company maintain its leading position in the foreseeable future.
Company C: The Next Monster?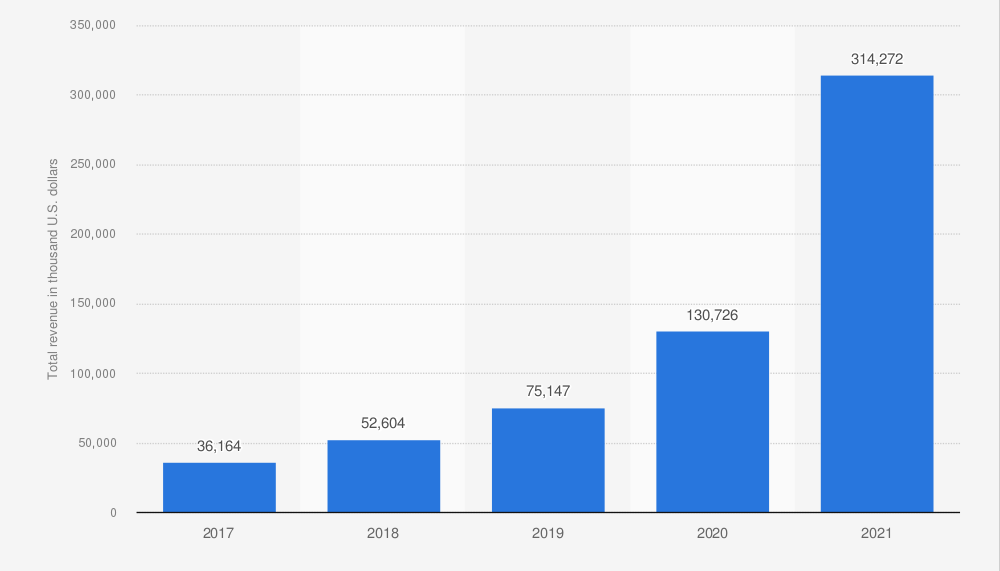 Revenue from 2017 to 2021(in 1,000 U.S. dollars), Source: Statista
Founded in 2004, it is a global company with a proprietary, clinically-proven formula for its energy drink products. It has a corporate mission to become the global leader of a branded portfolio that is proprietary, clinically proven or patented in its category, and offers significant health benefits.
The drinks market is projected to shift towards more sugar-free and low-calorie healthier options. Cashing in on this trend, this company has shot up at a CAGR of 151% since 2019 and is up nearly 2,000% over the past 5 years, and has now reached close to a $10B market cap. Despite the $10B market cap today, the company still only employs around 378 people.
Add the
stock tickers
(e.g., $Tesla(TSLA.US)$), plus the
Market Cap comparison
and
any comments on the above industry/companies
to your answers. Further investment ideas are also welcome.
*Plagiarized answers will not be rewarded.
*Event Period:
June 2 – June 9. Rewards will be issued within a month.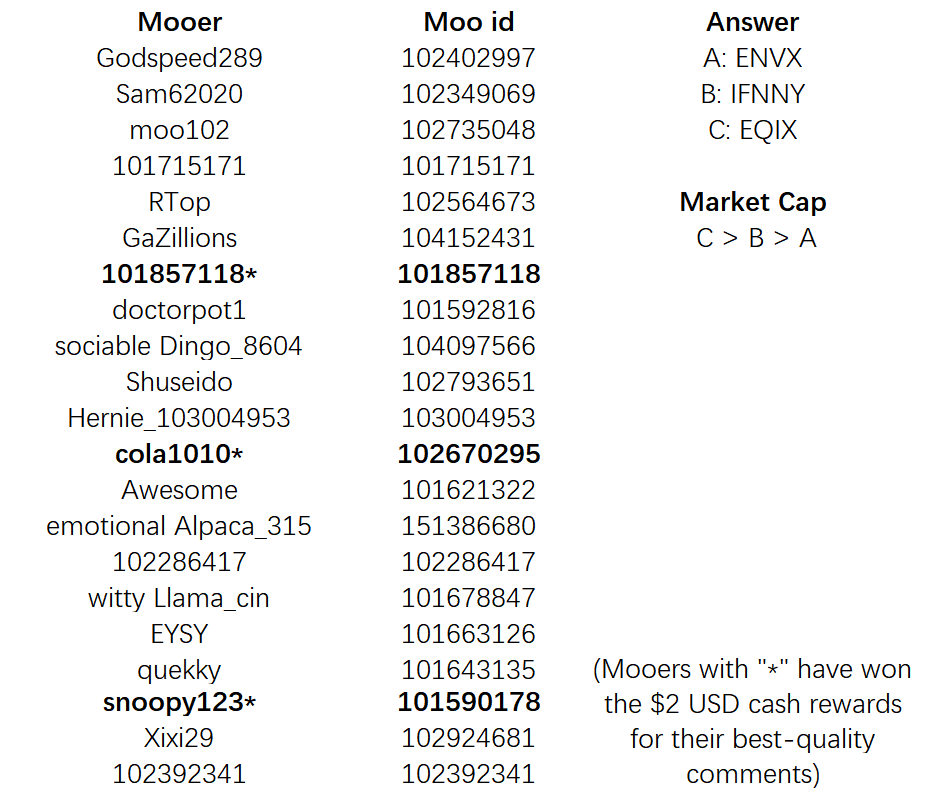 Disclaimer: Moomoo Technologies Inc. is providing this content for information and educational use only.
Read more
1
1
1
1
49