Debt-Limit deal passes House with broad bipartisan support
Views 19K
Contents 41
Debt limit deal clears key hurdle ahead of final House vote
House Speaker Kevin McCarthy helped secure a debt limit deal – now he has to secure its passage in the House, with little room for error and a looming threat to his speakership.
In a win for McCarthy, the bill cleared a key hurdle Tuesday evening when the powerful House Rules Committee voted 7-6 to advance the debt ceiling bill to the floor. The bill will come to floor Wednesday for debate and a final passage vote before it goes to the Senate.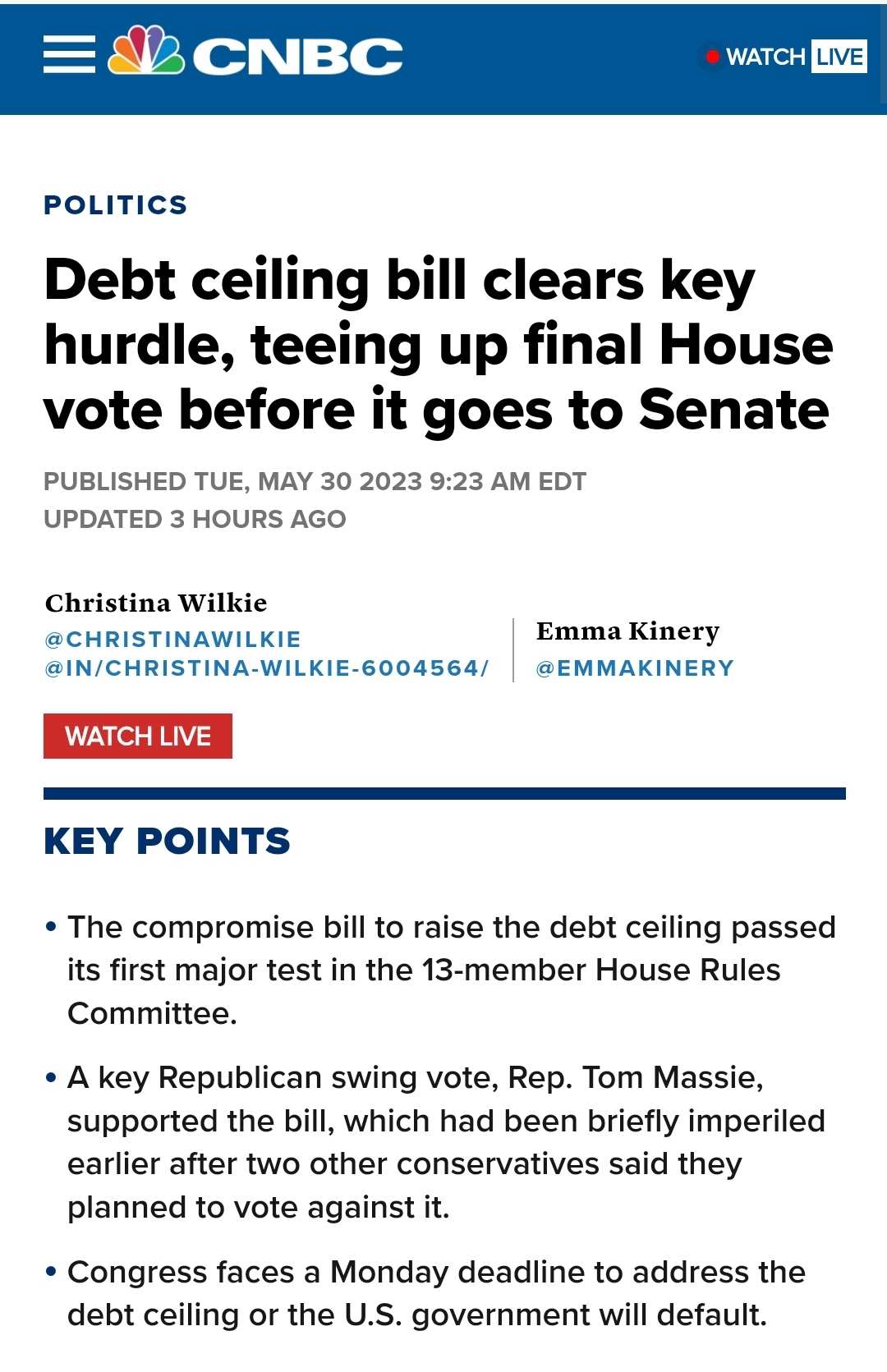 Disclaimer: Community is offered by Moomoo Technologies Inc. and is for educational purposes only.
Read more
1