NVIDIA Q1 FY24 earnings: Greatly beat expectations with stock price soaring 25%
Views 216K
Contents 39
Explore moomoo features: How to ride the AI wave?
(FACTSET)--- Artificial intelligence has been a focus topic for the market in recent months. Given the heightened interest, 110 of S&P 500 companies cited the term "AI" during their earnings call for the first quarter. This number is well above the 5-year average of 57 and the 10-year average of 34.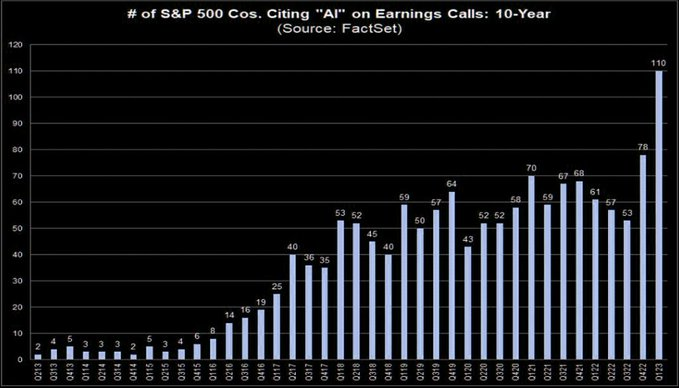 With the rapid popularity of OpenAI's large language model ChatGPT, other major tech companies have followed suit and released similar language AI models. The following five high-tech companies are increasing their investments in large language models, hoping to enhance their capabilities and improve market competitiveness with AI technology.
$Amazon
(
AMZN.US
)
$
: Amazon is developing a new large language model called Alexa Teacher Model, which provides support for Alexa devices. Amazon has also made significant investments in Amazon Web Services cloud computing.
$Meta Platforms
(
META.US
)
$
: Meta has developed its own large language model LLaMa and continues to invest in the development of the metaverse.
$Microsoft
(
MSFT.US
)
$
: Microsoft has invested billions of dollars in OpenAI and launched a new Bing powered by GPT-4.
$Alphabet-C
(
GOOG.US
)
$
: Google has released Bard to compete with ChatGPT. The model was trained based on Google's LaMDA technology.
$Snap Inc
(
SNAP.US
)
$
: Snapchat has many AI-driven filters and has developed a new generative chatbot named My AI.
How can companies occupy such a significant share in the AI field?
In recent years, these major tech companies have had continuous revenue growth, allowing them to invest profits in new areas such as artificial intelligence. Additionally, many of these companies already have their own AI teams, enabling them to innovate in the AI field with existing talent.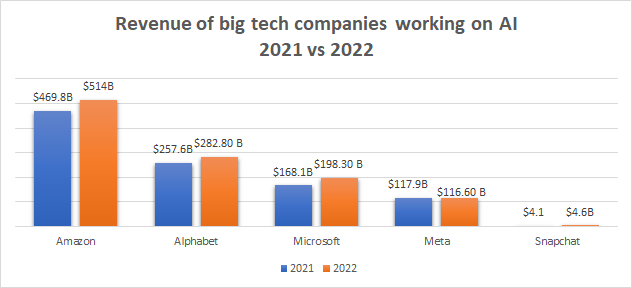 Source: Google Finance
How can investors gain exposure to this wave of AI technology? How to discover more ChatGPT-related stocks on moomoo?
Tips: Open moomoo app - Search 'ChatGPT' in search box to get related stocks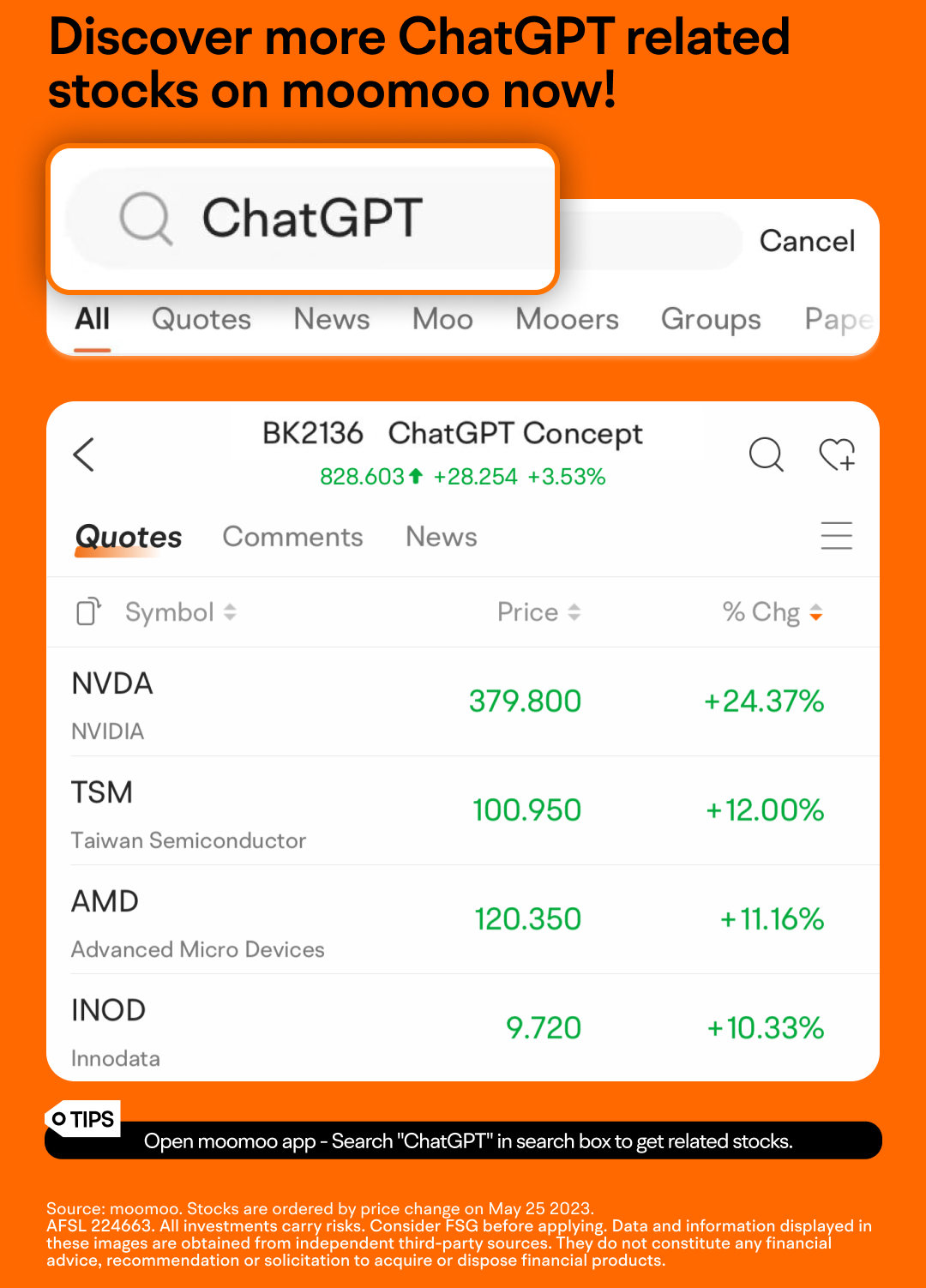 Disclaimer: Moomoo Technologies Inc. is providing this content for information and educational use only.
Read more
2
24