SG stocks
Do you hold any share of the stocks above?
I currently do not own any Singapore bank stock. DBS, OCBC, and UOB appear to have achieved positive outcomes in their recent earnings statements. These positive results indicate strong financial performance for these banks.
Personally I think Singapore stock is less volatile. In comparison to the volatility of Singapore stocks, the US stock market is larger and more diverse, such as the S&P 500 and Nasdaq, potentially offering a greater choice of investment opportunities and increased volatility. Because Singapore's economy is relatively small and reliant on global trade, global economic swings can have an impact on Singapore equities. The US economy is more diverse and may be influenced by a wide range of factors. Investor sentiment and market psychology can also have an impact on volatility. Short-term price swings and fluctuations in both markets can be influenced by factors such as investor behaviour, news events, and market sentiment.
Investing in Singapore stocks provides regular income, stability, the possibility for growth, the potential for capital appreciation over time, compounding benefits, and is generally tax-free for individual investors. Singtel, DBS, UOB, OCBC, Keppel Corporation, CapitaLand, Singapore Exchange Ltd (SGX), and other companies listed on the SGX are known for paying regular dividends.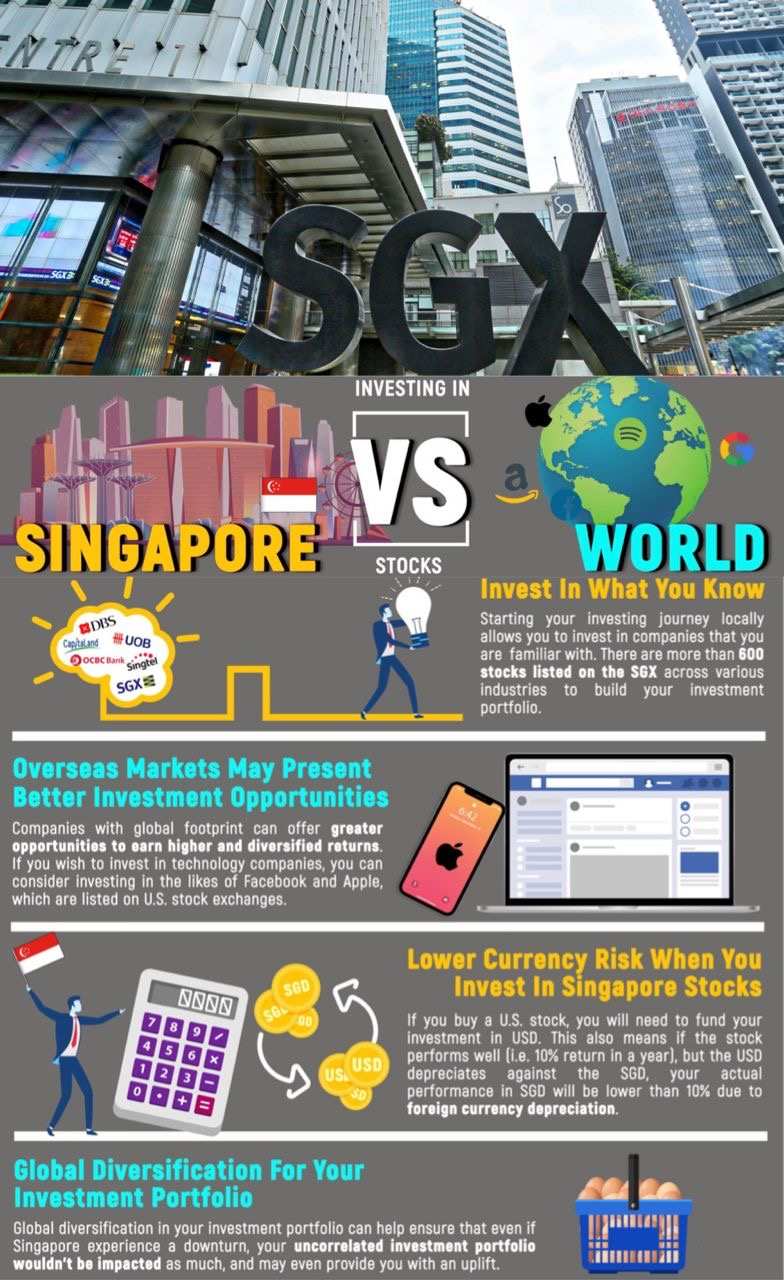 Which other companies are expected to announce good results?
Singapore Airlines (SIA), in my opinion, has a higher potential for good results. SIA stock price has gained almost 7% in the five trading days following the release of the financial report, reaching a record high since the pandemic low in 2020, after doubling its capacity and generating historic high profits in the fiscal year 2023.
SIA's financial performance was outstanding, with significant sales and profit growth over the previous year. Strong travel demand and China's economic recovery enabled the business to raise ticket rates and pass on rising fuel costs. SIA's operational efficiency and lower debt ratios also helped it outperform other airlines. Despite the Singapore Exchange's potential liquidity discounts, SIA's abundant cash flow and lower debt ratio result in a lower EV/EBITDA valuation.
In general, the chance to buy low for SIA may no longer exist, as the company faces cargo operations pressure and the possible impact of global macroeconomic conditions on passenger performance. SIA exhibits strong operating efficiency, with reducing unit costs and fuel expenses, and the Chinese market's recovery gives significant growth opportunities. Profits may fluctuate in the future owing to seasonal fluctuations, but SIA remains a reliable alternative in the airline business.
It should be noted that industry trends, market conditions, and company-specific factors can all have an impact on a company's financial outcomes.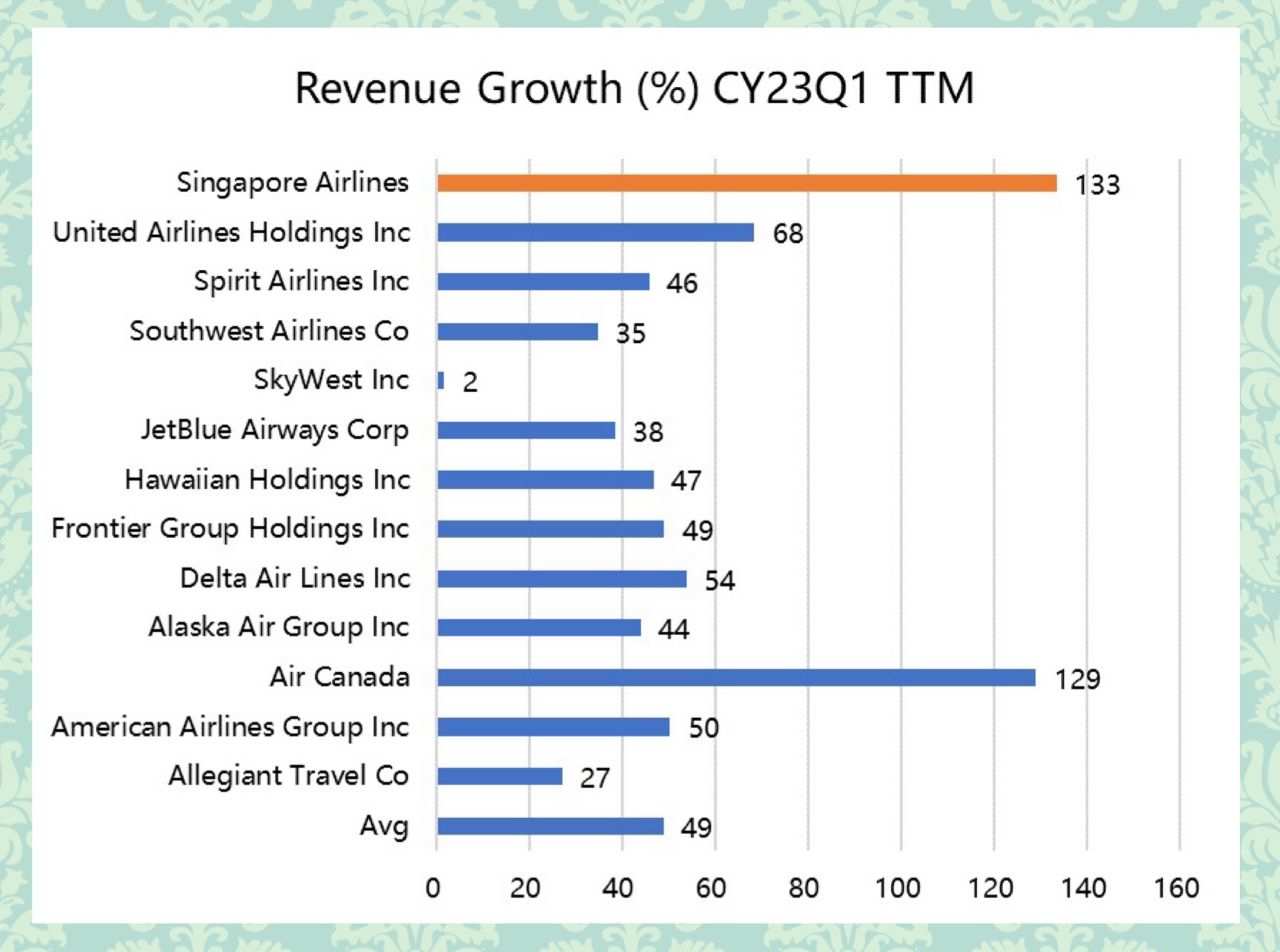 SIA - wow 🤩
How has the current economic climate affected your investment strategy?
The current economic climate can have a significant impact on investment strategies. When making investing decisions, it is important to consider factors such as inflation, market volatility, interest rates, sector performance and global economic conditions. Investors may opt to adjust their strategies in response to the current economic climate.
Inflation: Over time, inflation erodes the purchasing power of money. Investors' strategy may be adjusted to include investments that have the potential to outperform inflation, such as commodities, equities, or real estate.
Market volatility: Economic uncertainty and market volatility can both have an impact on investment choices. During periods of extreme volatility, investors may choose more conservative assets or diversify their portfolios to reduce risk.
Interest rates: Interest rates can influence investing decisions. Lower interest rates may make fixed-income investments less attractive, causing investors to seek higher returns in alternative asset types. Higher interest rates, on the other hand, may make fixed-income assets more tempting.
Sector performance: Economic conditions differ between sectors. Based on the present economic climate, investors can identify areas that are projected to perform well and deploy their investments accordingly.
Global economic conditions: Geopolitical events, trade policies, and currency fluctuations can all have an impact on investing strategy. When making financial decisions, investors should consider the global economic climate, especially if they have exposure to international trades.
Investors' strategies may be adjusted based on the current economic environment, such as seeking conservative investments during periods of volatility, considering the impact of interest rates on different asset classes, seeking investments that can outpace inflation, identifying sectors expected to perform well, and taking global economic factors into account.
DYODD!! Happy investing



Disclaimer: Community is offered by Moomoo Technologies Inc. and is for educational purposes only.
Read more
2
2
4