US's AAA Rating May Be Cut by Fitch on Debt-Limit Fight
Fitch Ratings has placed US's AAA rating on watch negative.
The United States triple-A rating could be cut by Fitch. They're now saying that they expect a resolution to the debt limit before the X date, but that there are higher risks, that the debt limit won't be raised or suspended.
So Fitch now releasing this press statement that they're placing the U.S. triple A rating on rating watch negative. That the brinkmanship among factors in Washington now signal downside risks.
What happened when US was downgraded
In 5 August 2011, when Standard & Poor's, stripped the United States of its prized AAA rating, again due to this debt ceiling issue.
$S&P 500 Index
(
.SPX.US
)
$
fell by 6.66%.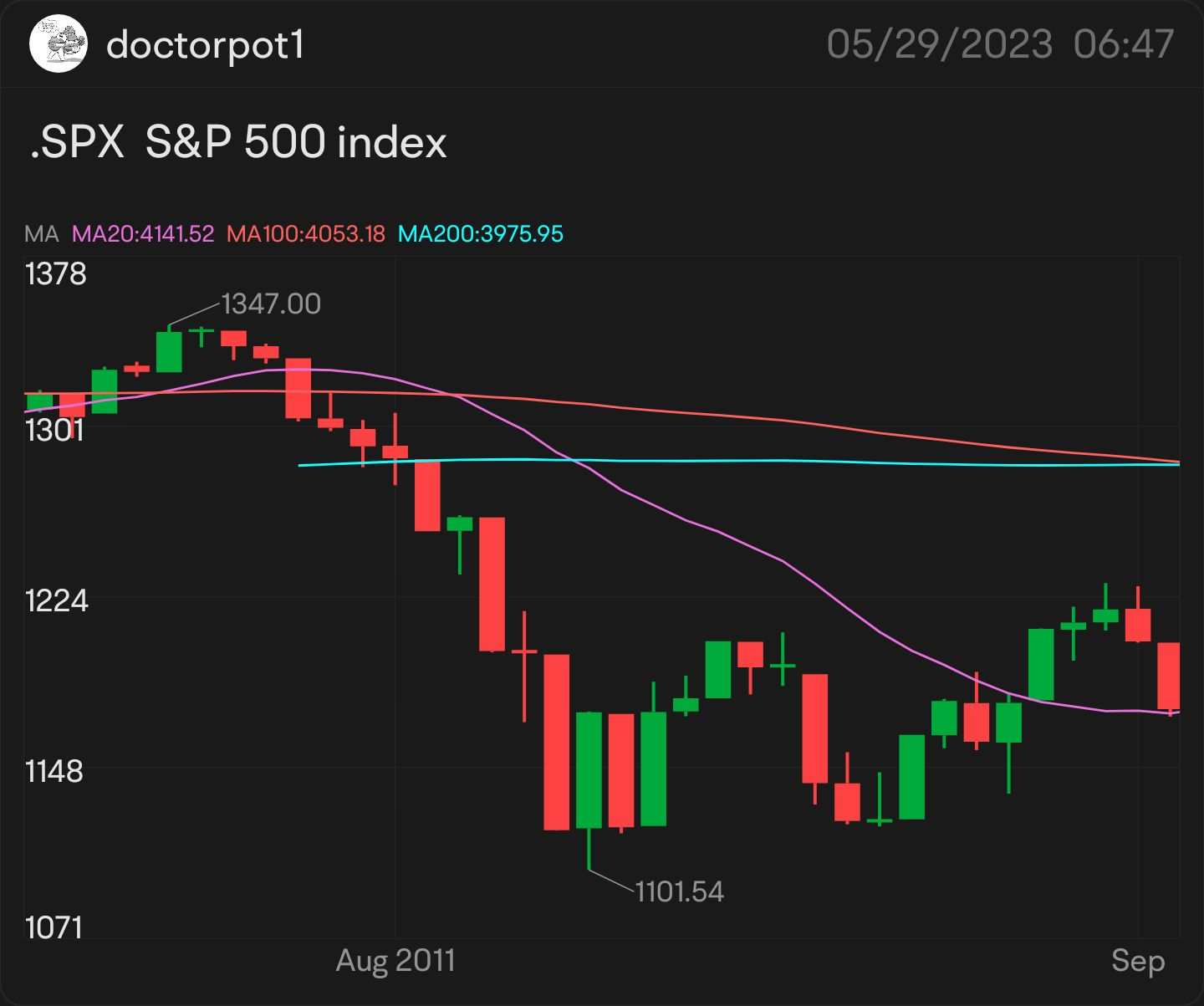 Hope that they won't downgrade the rating


Disclaimer: Community is offered by Moomoo Technologies Inc. and is for educational purposes only.
Read more
1
1
25