LightInTheBox First Quarter 2023 Financial Report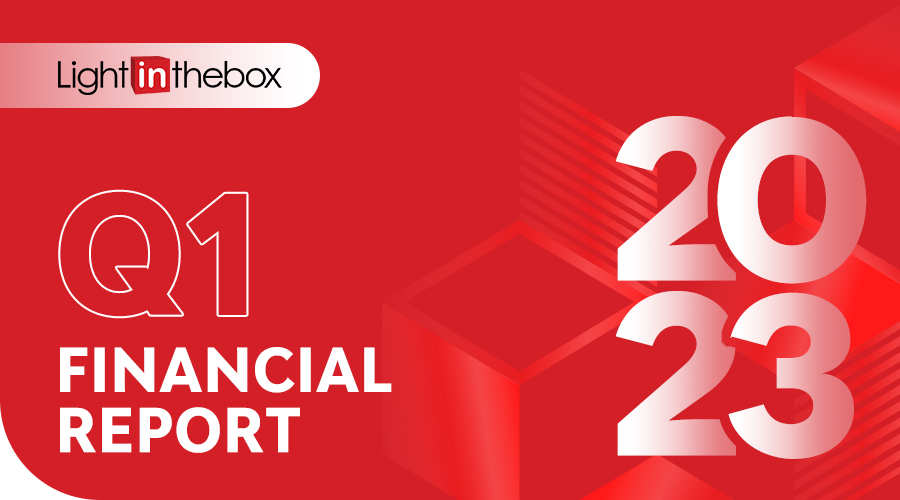 Q1 Revenue Surge for LightInTheBox: Achieves Record High of $148 Million in 2023
The strong growth momentum that we produced in 2022 continued in the first quarter of 2023, despite a complex global macroeconomic environment and the seasonality that our business typically experiences during the first couple months of a year. Against that backdrop, we had a record first quarter in terms of total revenues and revenues from apparel. Revenues grew 57.6% year-over-year to approximately $148 million, exceeding the high end of our guidance range. Apparel sales also continued to be strong, delivering a 77.3% increase year-over-year in the first quarter. With apparel sales making up a larger portion of our product mix, our gross margin increased to 55.8%, up 510 basis points year-over-year and 190 basis points sequentially.
Record-breaking Q1 Revenue for LightInTheBox: Anticipated Continuation of High Growth in Q2
In the first quarter, our total revenues were $148 million, up 57.6% year-over-year from $94 million in the same period of 2022. Revenues from apparel increased 77.3% to $119 million, representing 81% of total revenues, compared with 72% in the same quarter of 2022.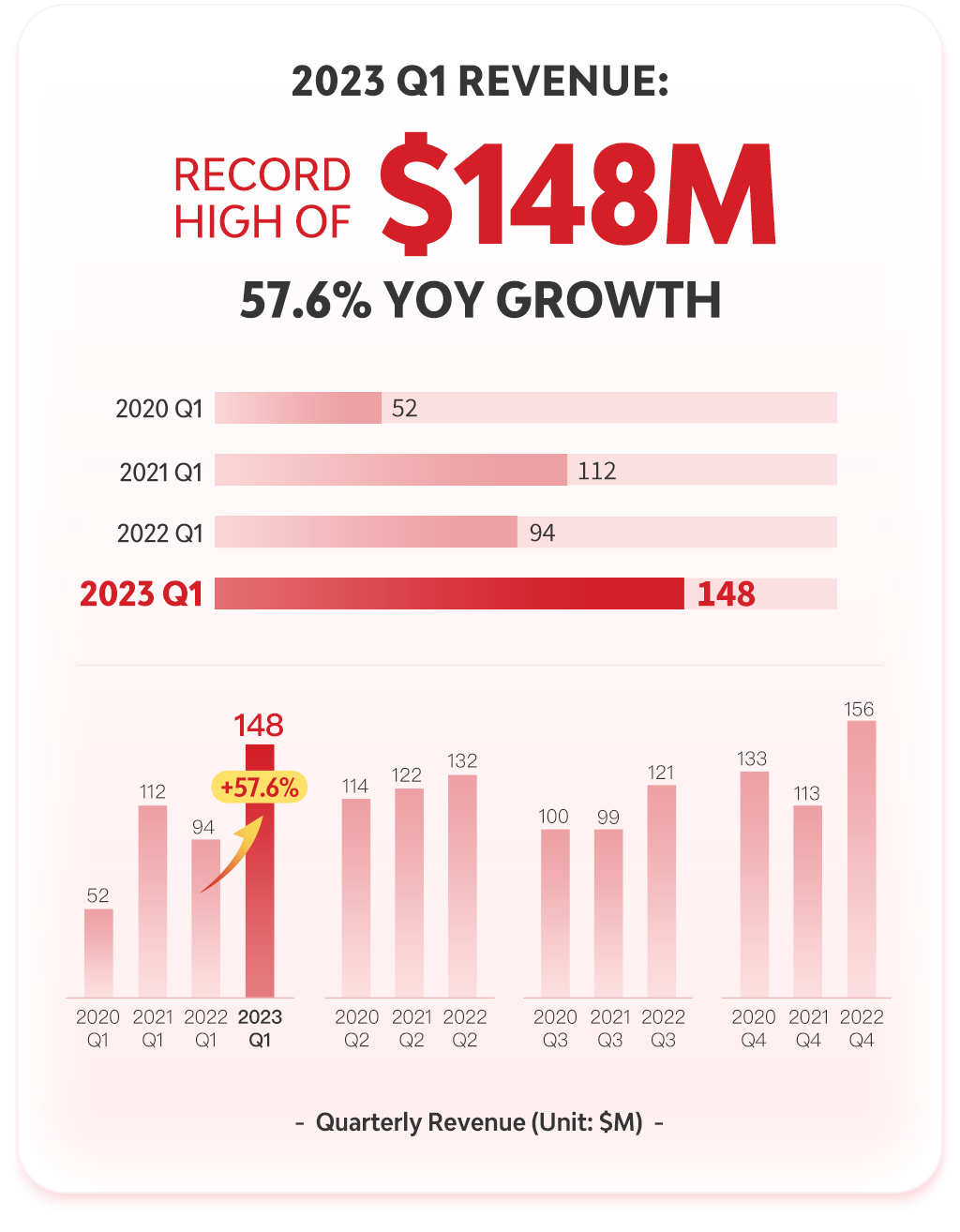 On that basis, gross margin improved to 55.8% from 50.7% a year ago, thanks to an increase in apparel sales, which generally carry higher margins. Meanwhile, we remain dedicated to minimizing our inventory level within this very challenging environment.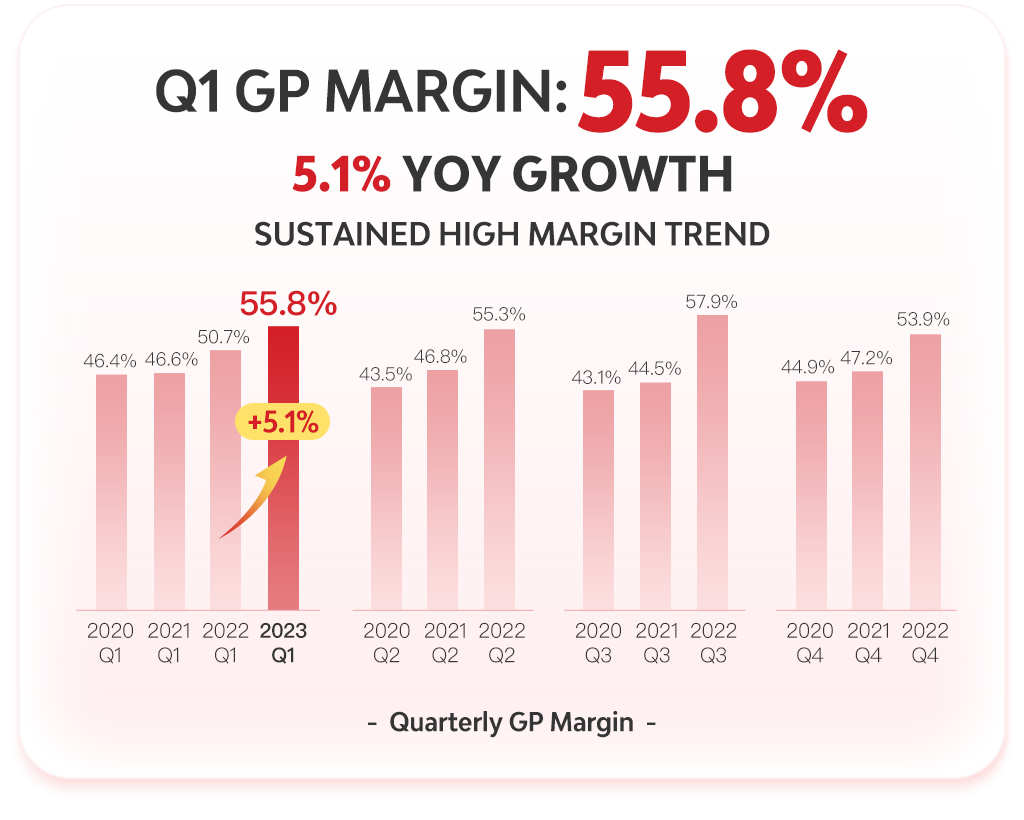 As a result of our continuous efforts to enhance operating efficiency, fulfillment expenses 5.8% of total revenues, compared with 7.3% a year ago. Meanwhile, we continued to make quality investments in our technical capabilities to further improve user experience.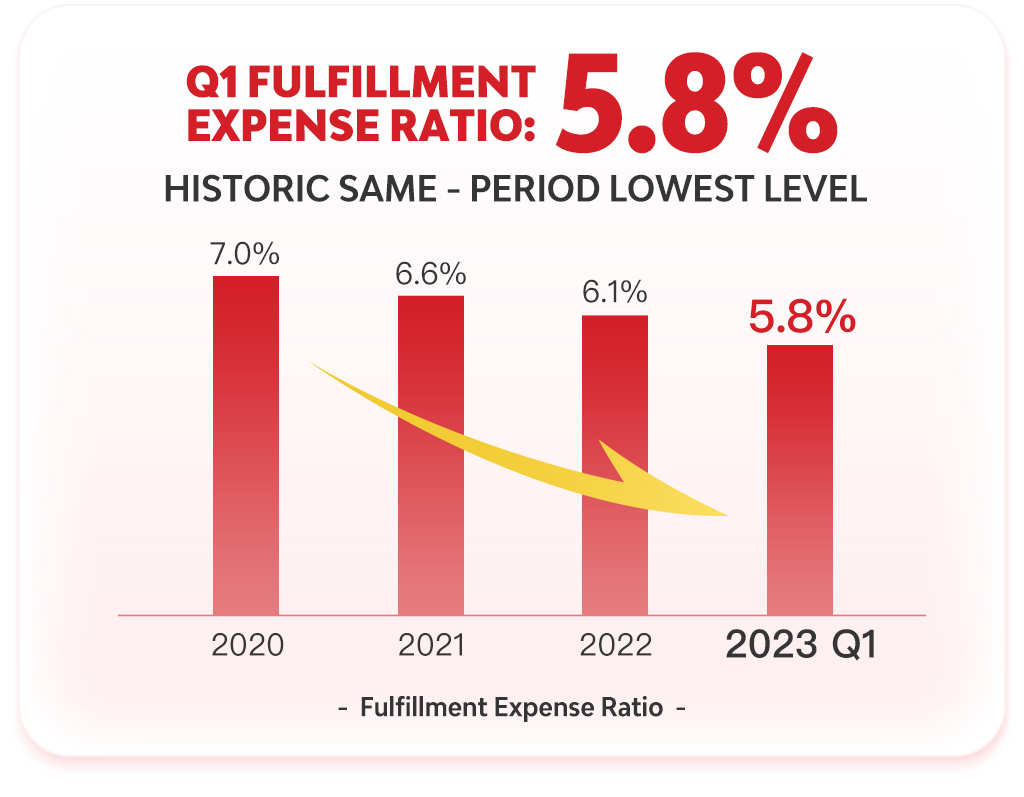 The company's Adjusted EBITDA Loss decreased from $4.63M in the same period last year to $3.10M. Regarding the balance sheet, as of March 31, 2023, we experienced an increase of $31 million in cash and cash equivalents, as well as restricted cash, compared to the previous year. In Q1, the company's R&D expenditure reached $5.2 million, representing a 13.5% year-over-year increase. In Q1, LightInTheBox's R&D expenditure reached $5.2 million, representing a 13.5% year-over-year increase. R&D spending has consistently remained at a high level of $5 million for multiple quarters.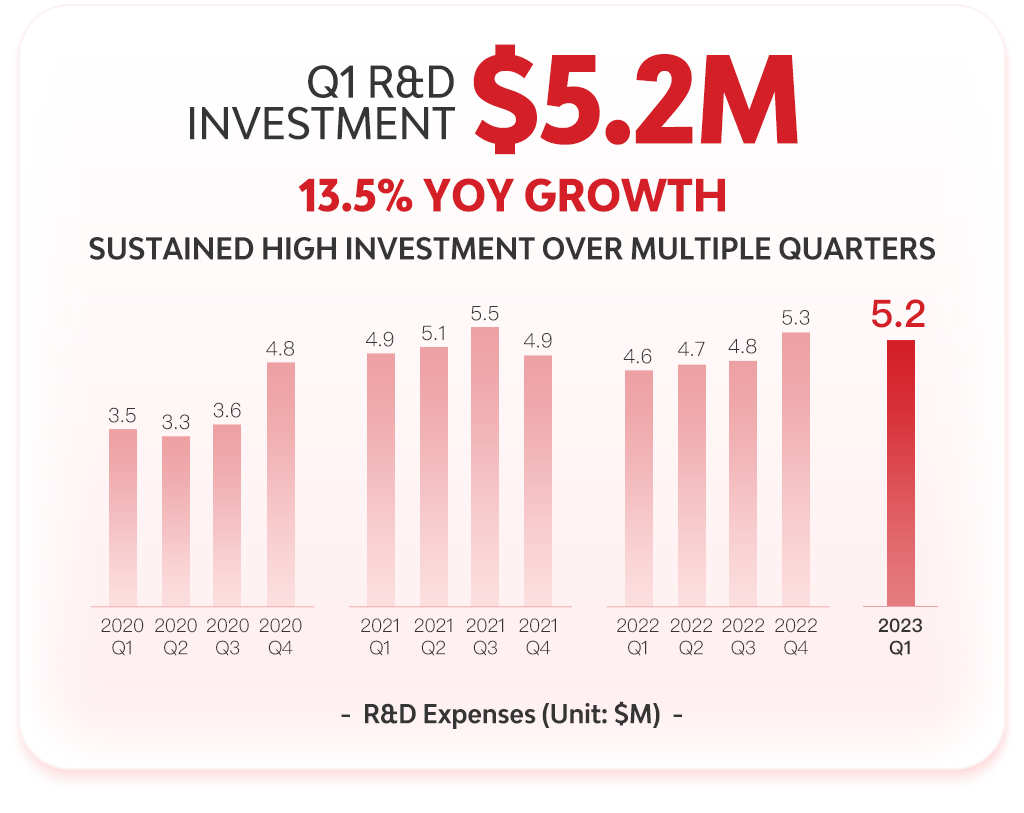 Focused Innovation: Accelerating AI Technology Adoption for Enhanced Operational Efficiency
From a macro standpoint, far-reaching economic uncertainties that drive more cautious spending patterns have made our value proposition especially resonant with our growing customer base. Accordingly, our outstanding financial performance reflects the attractiveness of our growing business operations, which are built on a foundation of robust value-for-money offerings, quality customer cohorts, and innovative technologies. All these strengths come together to deliver affordable and convenient online shopping services to our target markets and effectively address increasing consumer demands for value-for-money items.
Entering 2023, our strategy for the apparel category was focused on attracting buyers with affordable, comfortable, aesthetically pleasing items while elevating our shoppers' experience on our online platforms and deepening customer engagement.
Our affordable, value-oriented, fast-fashion platform has been well-received across our main markets, and we continue to build on this momentum. Going forward, we will advance our core capabilities and accelerate our top-line growth. At the same time, we are steadily laying a strong foundation to unlock additional growth opportunities and future profitability by leveraging our advanced technology capabilities in big data and AI algorithms. These modern technologies empower our ability in targeting, tracking, analyzing and forecasting customers' shopping needs and preference, while significantly improving our operational efficiency across our supply chain, merchandising, marketing, logistics and customer service management– all of which underpin our core competitiveness in the global e-commerce market.
We remain committed to our mission of providing our customers with convenient and modern ways to shop for a wide selection of products at attractive prices through our well-established online platform and mobile apps. With a sharp focus on improving user experience, we continually strive to create deeper and more meaningful engagement with our customers.
Finally, for our second quarter 2023 guidance: Based on information currently available and business seasonality, we expect net revenues to be between $180 million and $200 million. Despite external challenges, we are confident in our ability to navigate through difficult times and stand out in a competitive marketplace while delivering long-term value for our shareholders.
Disclaimer: Community is offered by Moomoo Technologies Inc. and is for educational purposes only.
Read more