Hey, here comes the Moomoo AI!
Views 5349
Contents 15
One step ahead—Explore the future of investing with moomoo AI
Are you ready for a revolution in the investment world? Artificial Intelligence (AI) is changing the world, and moomoo is proud to be at the forefront of this exciting new era.

Since the concept of "AI" was initially introduced in 1956, AI technology has been evolving at a tremendous pace, resulting in sophisticated systems like ChatGPT today. However, with investment opportunities fleeting in today's fast-paced world, investors often worry about keeping up with the pace of change and not missing out on these opportunities.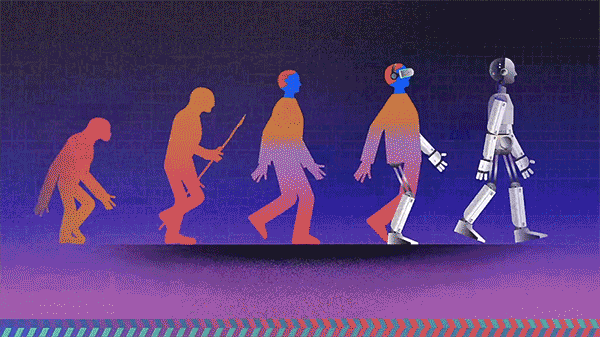 Here is where moomoo steps in.
As a technology-based broker, moomoo is committed to staying ahead of the curve by continuously updating its products to offer the best opportunities to investors. This is reflected in our vision: "We aim to become an influential global financial services platform."
Therefore, we are thrilled to announce that
we are currently testing our new moomoo AI feature
. This offers an exceptional chance to gain a competitive edge and utilize the latest moomoo AI technology to potentially improve your investments.
In this release,
we have equipped moomoo AI with the ability to support contextual, continuous dialogues, incorporate a large amount of market news and featured data, and support the latest data dialogues
. Now, let's have some fun! What can moomoo AI do? We have listed five questions you may feel interested to ask the moomoo AI, and you can take a guess.
A. "How might Tesla's price cut affect the company?"
B. "Give me a summary of Apple's major events in the past two months."
C. "Extract key data mentioned in Alibaba's latest earnings call."
D. "What does Mark Zuckerberg think about efficiency?"
We understand that moomoo AI is still in its
beta phase
and requires further development, and we're working hard to create a better and more advanced version. However, perfection won't be achieved without our mooer's participation. Hence,
we're searching for a small group of mooers to participate as community representatives and provide feedback in our internal testing
.
If you are open to exploring the capabilities of AI, willing to experiment with new features, and possess the same spirit of exploration as moomoo,
don't miss out on this opportunity and register by following the instructions below
! (*Please note that this internal test will end on June 30.)
Considering the limited scope of this internal test,
we will randomly select a certain number of mooers
from all registered users to eventually qualify for the test. Additionally, we invite all of you to
share your views on the following questions in the comments section below
, and
high-quality feedback can increase your chances of getting selected
!

1. Do you have any AI-related experience? Kindly elaborate.

2. Do you have any innovative ideas or inspirations for using AI in investment coaching? Please describe.
Although keeping up with AI may seem easy, integrating it into a practical and useful tool that supports our investment decisions takes time and effort. Therefore, we want to create an
open and sincere atmosphere
for discussion where you can share your insights and ideas freely. We believe that by working together, we can make moomoo AI a trusted partner in your investment journey.

Once again, we sincerely invite you to join us now and become a part of the AI revolution in investing. We firmly believe that it is because of your help that moomoo keeps improving! Thank you for your continued support and trust, and we look forward to hearing from you.
Disclaimer:
This presentation is for information and educational use only and is not a recommendation or endorsement of any particular investment or investment strategy. See this
link
for more information.
Disclaimer: Moomoo Technologies Inc. is providing this content for information and educational use only.
Read more
3
3
4
3
22
183