Unlocking Investment Strategies: The Power of 13F Filings
Views 1.4M
Contents 42
Learn of Today: Famous investor Michael Burry doubled his Alibaba stake and bet long on China Tech
Renowned for his contrarian investment style, Michael Burry has significantly increased his long positions on the Chinese e-commerce giants

$JD.com

(

JD.US

)

$

and

$Alibaba

(

BABA.US

)

$

. This move comes despite other hedge funds reducing their exposure to China, according to Bloomberg.
These two stocks now make up the biggest holdings in his Scion Asset Management portfolio, representing 20% of his overall stock investments, shown in its latest 13F filings.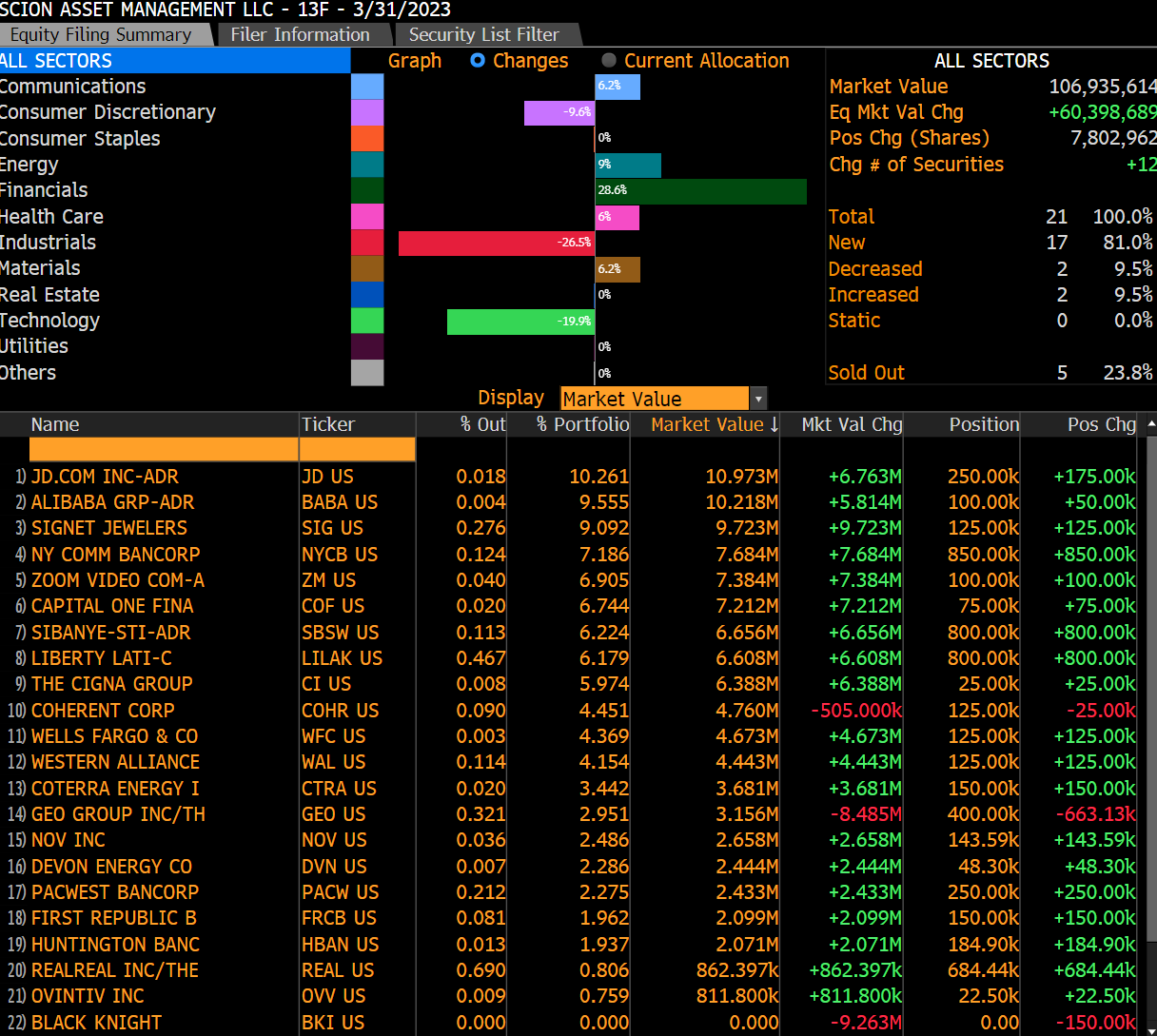 Source: bloomberg
Form 13F, also known as 13F filings, is a quarterly report filed by institutional investment managers to disclose their long positions and other investments on US exchanges within

45 days

of the end of a calendar quarter.

It's usually February 15, May 15, August 15, or November 15 of any given year.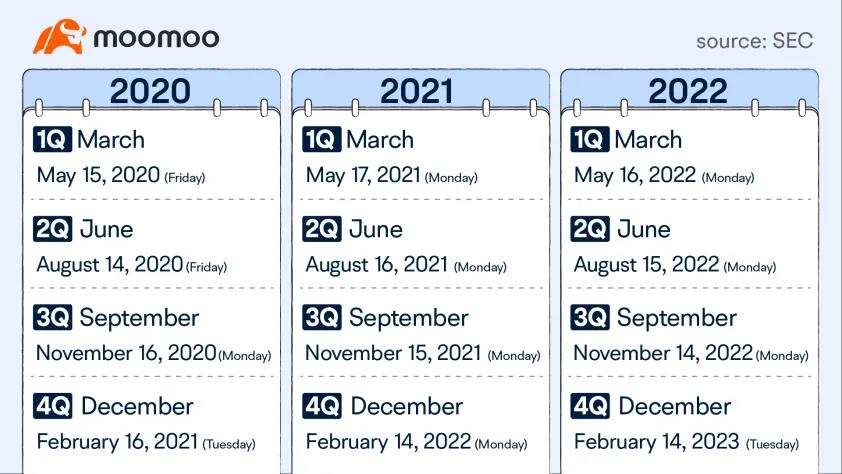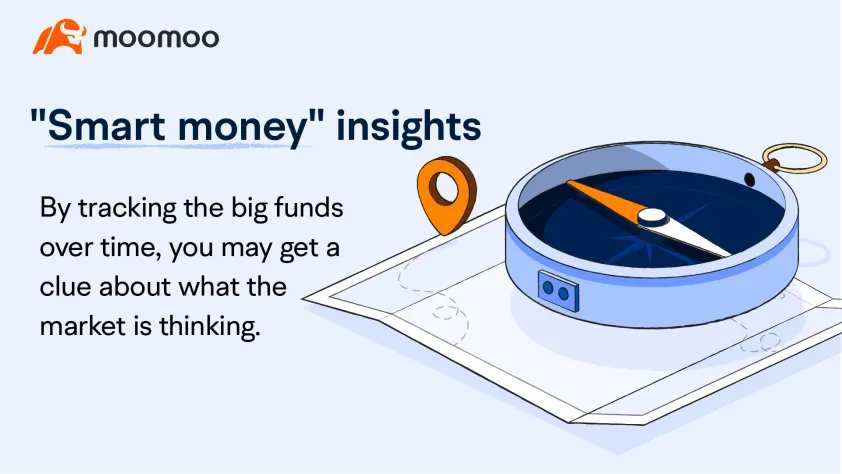 Disclaimer: Moomoo Technologies Inc. is providing this content for information and educational use only.
Read more
1
10