NVIDIA Q1 preview: expect in-line revenue and higher gross margins, company is "best-in-class AI play"
Rosenblatt Securities analysts reiterated their Buy rating and $320 Price Target on NVIDIA
$NVIDIA
(
NVDA.US
)
$
ahead of the company's upcoming quarterly report, as they believe NVDA is "driving the biggest technology inflection the world may have ever seen in transformational AI everywhere and in everything."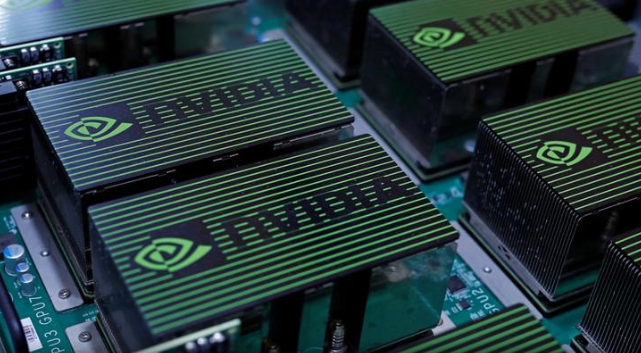 As per their latest note, analysts expect the technology giant "to meet or slightly beat April quarter and July quarter outlook expectations," citing "data center Hopper H100 ramp, solid Gaming trends (Ada Lovelace), and stable networking (NICs, switching, and DPUs)" as key growth drivers.

Analysts model upcoming Q1 revenue of $6.5 billion, in line with the company's own guidance of $6.5B +/- 2%, and believe the company is set to outperform its non-GAAP gross margins outlook - they see Q1 GMs of 66.5% vs NVDA's guidance of ~65.3% +/- 50 bps. Analysts see GMs continuing to improve in Q2 as well, and expect "management to guide non-GAAP gross margins ~67.2% vs. consensus seeing 66.8%."
They further point out structural changes in the industry, noting that previously undisputed leader Intel (NASDAQ:INTC) appears to be in "structural secular decline," while Nvidia's "Jensen's AI vision is openly playing out" - a trajectory that according to analysts could be "signaling a changing of the guard in silicon valley for generational semiconductor global leadership."
Overall, the analysts maintain a highly bullish outlook for the company, viewing NVDA as "best-in-class AI play with growth vectors into next generation networking/DPU adoption and early-days of autonomous driving S/W kicker," and reiterate a Buy rating and $320 Price Target ahead of its Q1 report.
NVDA is set to report Q1 earnings on Wednesday, May 24th, after the market closes. Analysts expect the company to post EPS of $0.91 on revenues of $6.51B.
The stock closed at $288.85 yesterday, implying 10% upside heading into the report.
Disclaimer: Community is offered by Moomoo Technologies Inc. and is for educational purposes only.
Read more
2