Let's witness the moment of wish fulfillment together
Views 39K
Contents 207
How Moomoo Made Dreams Come True for Kids with Critical Illnesses
Moomoo
, the leading tech-driven financial services platform, recently shared three new heartwarming stories of
making wishes come true
for children with critical illnesses from Australia, United States, and Singapore.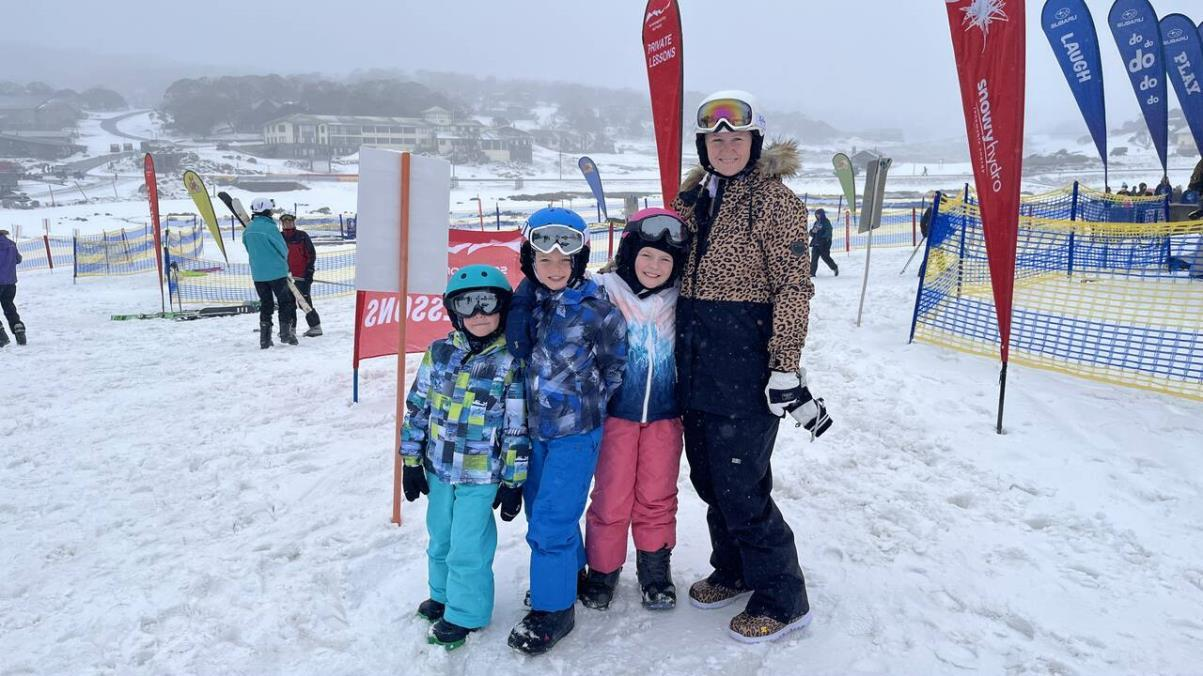 One of the stories featured
8-year-old Kaylee from Australia
who suffered from leukaemia. Her wish was to go to the snow and have the whole journey filmed and recorded. Having a wish to look forward to helped Kaylee get through her intensive chemotherapy and bone marrow transplant.
Kaylee is now in remission and cancer free. With the help of Make-A-Wish International and moomoo, the day finally arrived for Kaylee and her family to have the snow trip of a lifetime. The adventure was complete with snow angels, waffles, and even a real-life 'Olaf' from Frozen. Her friends and family joined her for a week-long snow adventure at Perisher Ski Resort.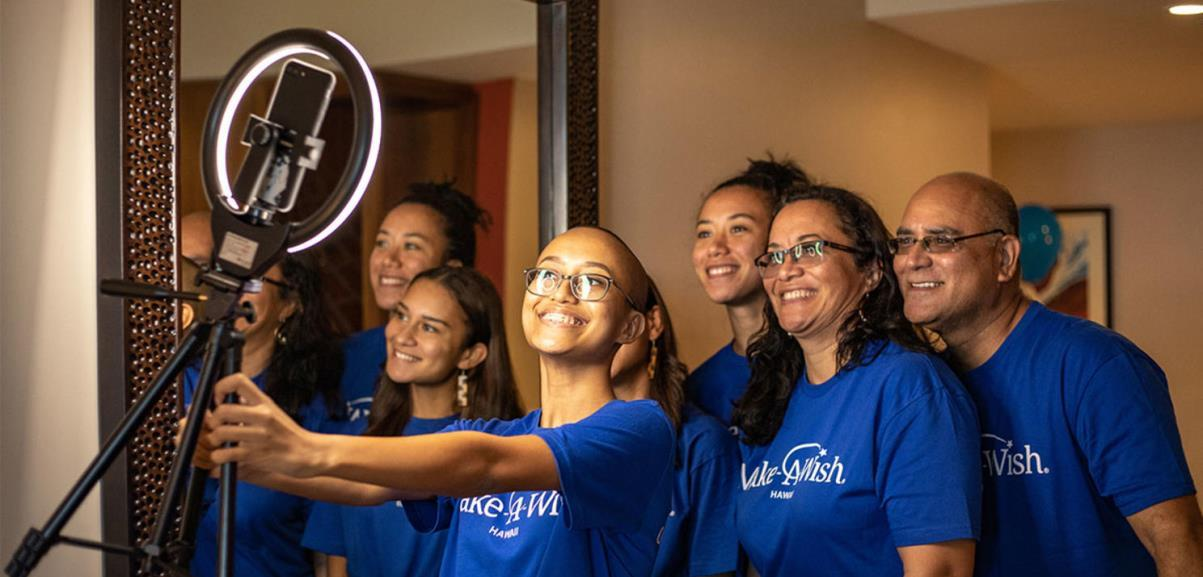 United States' 15-year-old Pua
is fighting cancer. Her heartfelt wish was to have professional videography equipment to pursue her dream of becoming a videographer.
With the help of moomoo, Make-A-Wish International was able to gift Pua a full suite of top-tier videography equipment, including a 4K video camera, flying drone, brand-new computer complete with advanced editing software, ring light and much more.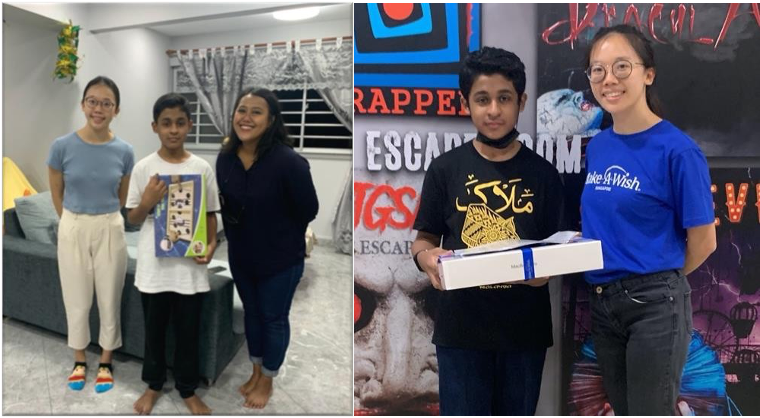 The third story features
12-year-old Jasim from Singapore
who has Crohn's disease. Jasim wished to have a Macbook Pro for his studies. For many wish children, a laptop is also a device where they can feel like they have a role to play in the community.
On the day of his wish, Jasim and his family had an adventure of escaping from a horror-themed room. After the adventure, Jasim was granted a new 16-inch Apple Macbook Pro, mouse, keyboard, and a 23.8-inch monitor screen to accommodate his vision, which was impacted by his treatment.
"Make investing easier and not alone" has been the mission of moomoo. And children suffering from illnesses likely have to deal with loneliness. By working with Make-A-Wish, moomoo hopes to bring more light into their lives and take part in their life journeys.
Moomoo is a next-generation one-stop digital financial services platform created by Moomoo Technologies Inc., a fintech company based in Silicon Valley, California.
Moomoo integrates trading, market data, and social networking with advanced features, such as AI-powered analytics and anomaly detection functions. It supports free online account-opening and provides access to trade stocks and ETFs in multiple global markets such as the United States, Hong Kong SAR, Singapore, and Australia. Moomoo and its brand affiliates also offer rich investor education content and an interactive online community with over 19 million users in more than 200 countries globally.
Moomoo's parent company is the Nasdaq-listed fintech company Futu Holdings Limited ("Futu"), which is headquartered in Hong Kong SAR. Futu's subsidiary is also one of the largest brokerages in Hong Kong SAR. On March 8, 2019, Futu was listed on Nasdaq (stock symbol: FUTU).
Moomoo is a financial information and trading app offered by Moomoo Technologies Inc. In the U.S., investment products and services available through the moomoo app are offered by Moomoo Financial Inc., a broker-dealer registered with the U.S. Securities and Exchange Commission (SEC) and a member of Financial Industry Regulatory Authority (FINRA)/Securities Investor Protection Corporation (SIPC). In Singapore, investment products and services available through the moomoo app are offered through Moomoo Financial Singapore Pte. Ltd. regulated by the Monetary Authority of Singapore (MAS). Moomoo Financial Singapore Pte. Ltd. is a Capital Markets Services Licence (License No. CMS101000) holder with the Exempt Financial Adviser Status. This advertisement has not been reviewed by the Monetary Authority of Singapore. In Australia, financial products and services available through the moomoo app are provided by Futu Securities (Australia) Ltd, an Australian Financial Services Licensee (AFSL No. 224663) regulated by the Australian Securities and Investment Commission (ASIC). Please read and understand our Financial Services Guide, Terms and Conditions, Privacy Policy and other disclosure documents which are available on our websites
https://www.futuau.com
and
https://www.moomoo.com/au
. Moomoo Technologies Inc., Moomoo Financial Inc., Moomoo Financial Singapore Pte. Ltd. and Futu Securities (Australia) Ltd are affiliated companies. Past investment performance does not guarantee future results. Investing involves risk and the potential to lose principal.
Disclaimer: Moomoo Technologies Inc. is providing this content for information and educational use only.
Read more
7
23