Biomedical: Trevena Inc.'s Pain Treatment Olinvyk Gets China's Nod, Shares Skyrocket
Views 16K
Contents 9
Trevena Inc Making Strides in Biopharmaceutical Industry with Groundbreaking Announcement
$Trevena
(
TRVN.US
)
$
Trevena, Inc. is a renowned biopharmaceutical company that is dedicated to the development and commercialization of GPCR selective ligands. These ligands are primarily used for treating central nervous system disorders. As of May 8, 2023, the company has made significant strides in the biopharmaceutical industry.
On November 9, 2022, Trevena made a groundbreaking announcement of a reverse stock split. The split took effect at 5:01 p.m. ET on the same day. The move was aimed at enhancing the company's financial standing and improving its stock performance.
TRVN Stock Opens Higher on May 8, 2023 with Significant Increase in Trading Volume and Undervalued Price/Book Ratio
TRVN is a pharmaceutical company that belongs to the Health Technology sector and the Pharmaceuticals: Major industry. The company has not reported any earnings growth for the next five years. However, TRVN's earnings growth in the last year was +3.92%, and it has significantly increased to +63.33% this year.
TRVN's P/E ratio is NM, and there is no data available for price/sales. The price/book ratio of TRVN is 0.32. This indicates that the stock is undervalued in comparison to its book value.
TRVN is set to report its next earnings on May 11, 2023. The EPS forecast for this quarter is -$0.98.
The company has reported a significant increase in its earnings growth this year, and its price/book ratio indicates that the stock is undervalued. However, TRVN has not reported any earnings growth for the next five years. Investors may want to keep an eye on TRVN's upcoming earnings report to make informed investment decisions.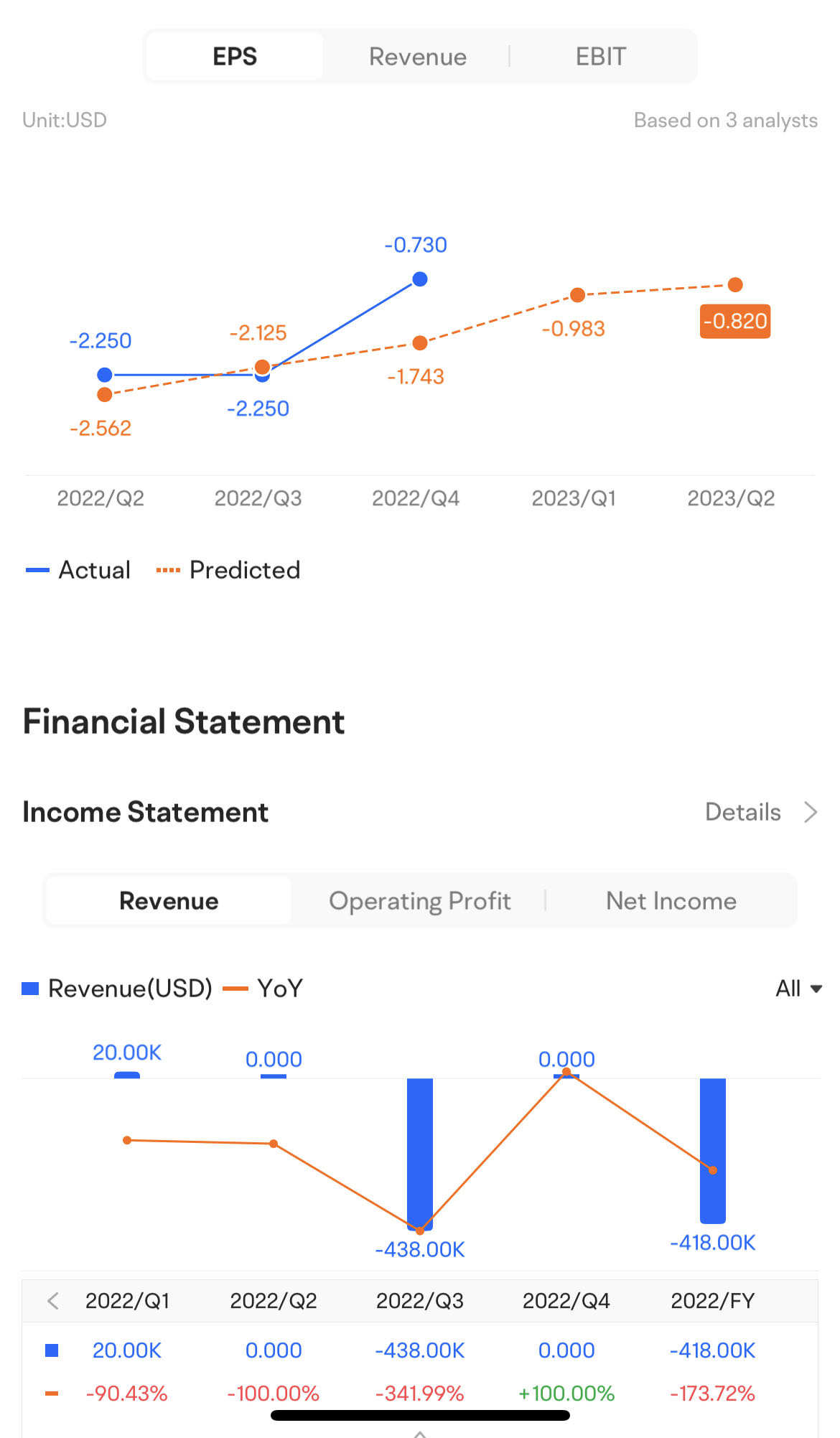 Disclaimer: Community is offered by Moomoo Technologies Inc. and is for educational purposes only.
Read more
6