ChatGPT: How to make the most of AI Mania?
Views 1.4M
Contents 140
Is Bard finally going to put Google back as the leader of AI?
Bard is finally here!

If you are still unaware of what Bard is, it is put simply, Google's version of ChatGPT.
Source: Bard
Now even though Bard is not available yet in most parts of the world, here are some key facts about Google that you should remember prior to writing it off.
1. Google Search is still the market leader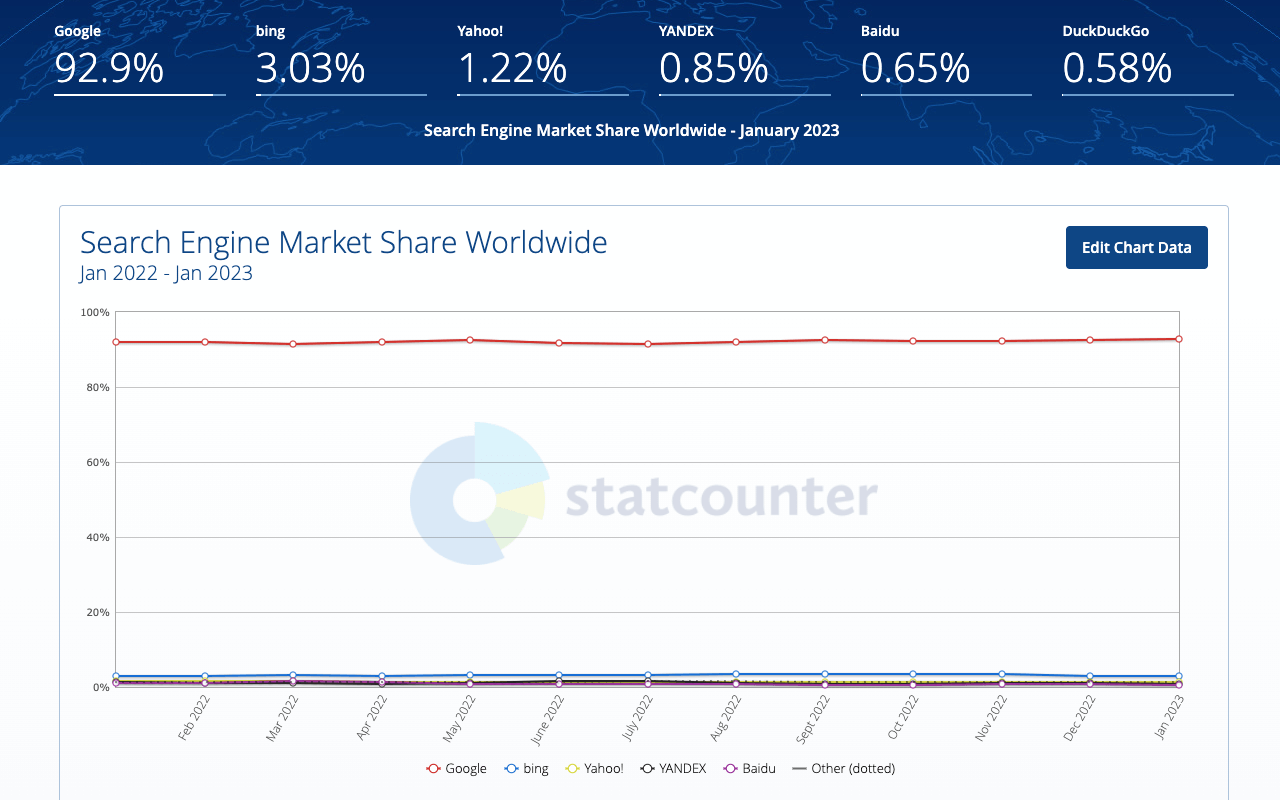 Credits: statcounter
Even though
$Microsoft
(
MSFT.US
)
$
has very smartly asked for users to subscribe to Bing Chat's waitlist by turning Edge into their default search browser, the very fact that Bard is now just around the corner means that there isn't that much time for Edge to miraculously chip off any market share from Google.
2. YouTube is the world's 2nd most-used app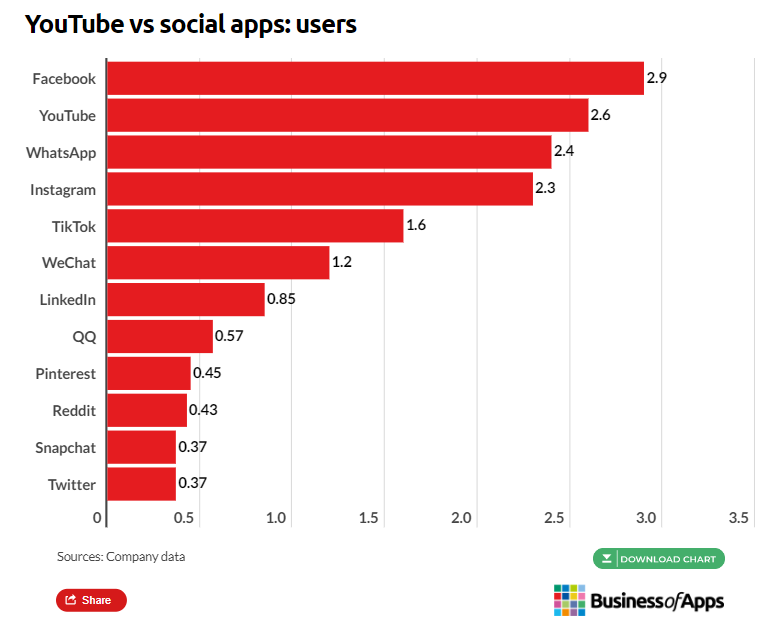 Source: Company data/Business of Apps
YouTube is Google's best acquisition ever.
Of course, I still remember the days when YouTube videos were purely user-generated content with no ads.
But when Google took over, it became yet another platform for Google to grow its ever-sprawling advertising business.
But Google did make YouTube better. And we visit it almost daily.
Even if Google Search is challenged by Bing, at least YouTube is safe.
3. Its cloud business is growing well

Source: Alphabet Inc. 10-K
One other growing shoot of Alphabet Inc is the Google Cloud vertical.
This is the only vertical that is not ad-related and serves as an important vertical for Google to diversify away from advertising.
If the cloud business grows big enough, it would be akin to Google having two aces on hand.
Bard might not be here yet for most of us, but it is a timely counter-attack to Bing Chat.
Thus, I am less worried about Google losing ground.
DISCLAIMER
The information available in this article/report/analysis is for sharing and education purposes only. This is neither a recommendation to purchase or sell any of the shares, securities, or other instruments mentioned; nor can it be treated as professional advice to buy, sell or take a position in any shares, securities, or other instruments. If you need specific investment advice, please consult the relevant professional investment advice and/or for study or research only.
No warranty is made with respect to the accuracy, adequacy, reliability, suitability, applicability, or completeness of the information contained. The author disclaims any reward or responsibility for any gains or losses arising from the direct and indirect use & application of any contents of the article/report/written material
Disclaimer: Community is offered by Moomoo Technologies Inc. and is for educational purposes only.
Read more
9
61K Views