Bank of America - Safe or in danger?
It has not been great for the banks.
After SVB and Silvergate's meltdown, even the larger banks are facing scrutiny.
One of them is
$Bank of America
(
BAC.US
)
$
. Here's what you need to understand, as per what the news are highlighting, and what you missed.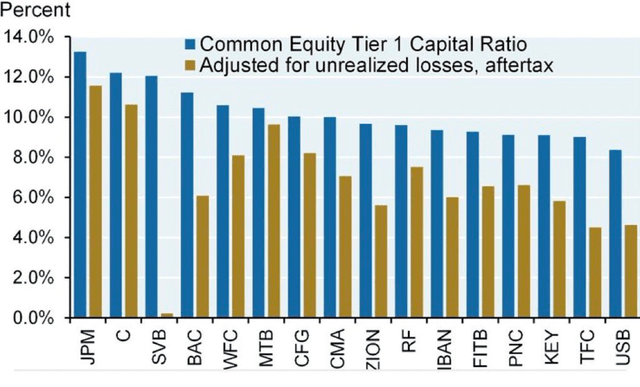 Source: JP Morgan equity research
The culmination of SVB's bank run is attributed to a few factors that IF happened simultaneously, would then trigger the bank run.
One of if was being forced to realize the unrealized losses of its securities after a bank run happened.
Naturally, everyone's first instinct of everyone was to check the CET 1 of all US banks and factor in the unrealized losses.
BAC did not look good.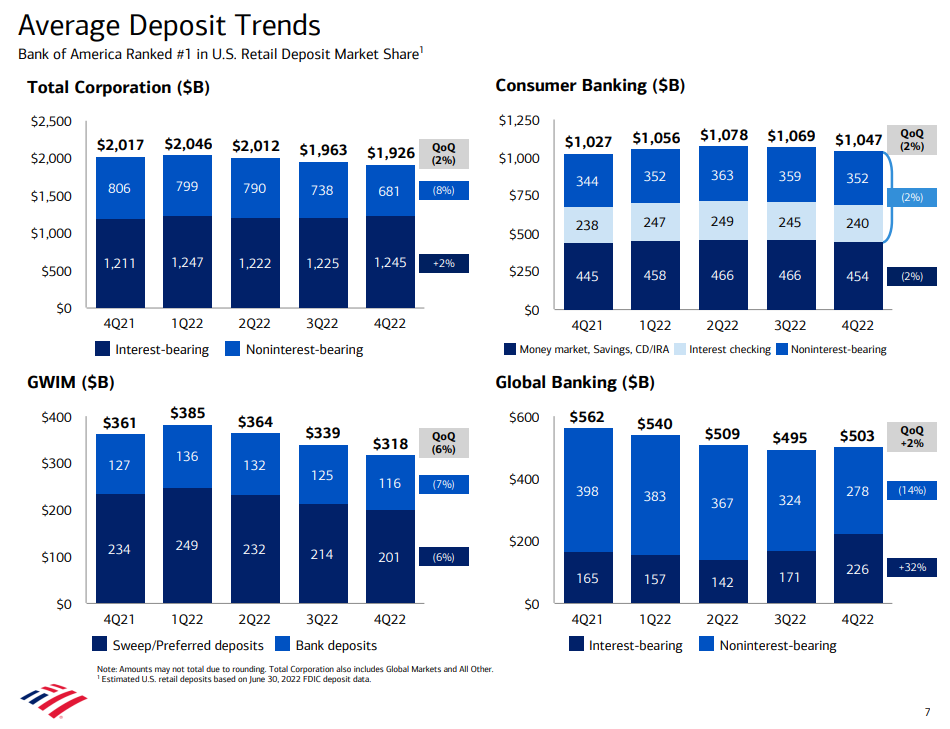 Source: Bank of America 4Q22 Financial Results
Unrealized losses become realized losses when securities are being forced sold, and the bank has to realize the losses also on their financials.
Thus, one way of scrutinizing this is to look at the deposit levels.
There has been no alarming drop in deposits, plus, BAC has announced a set of rather decent results for its FY 2022.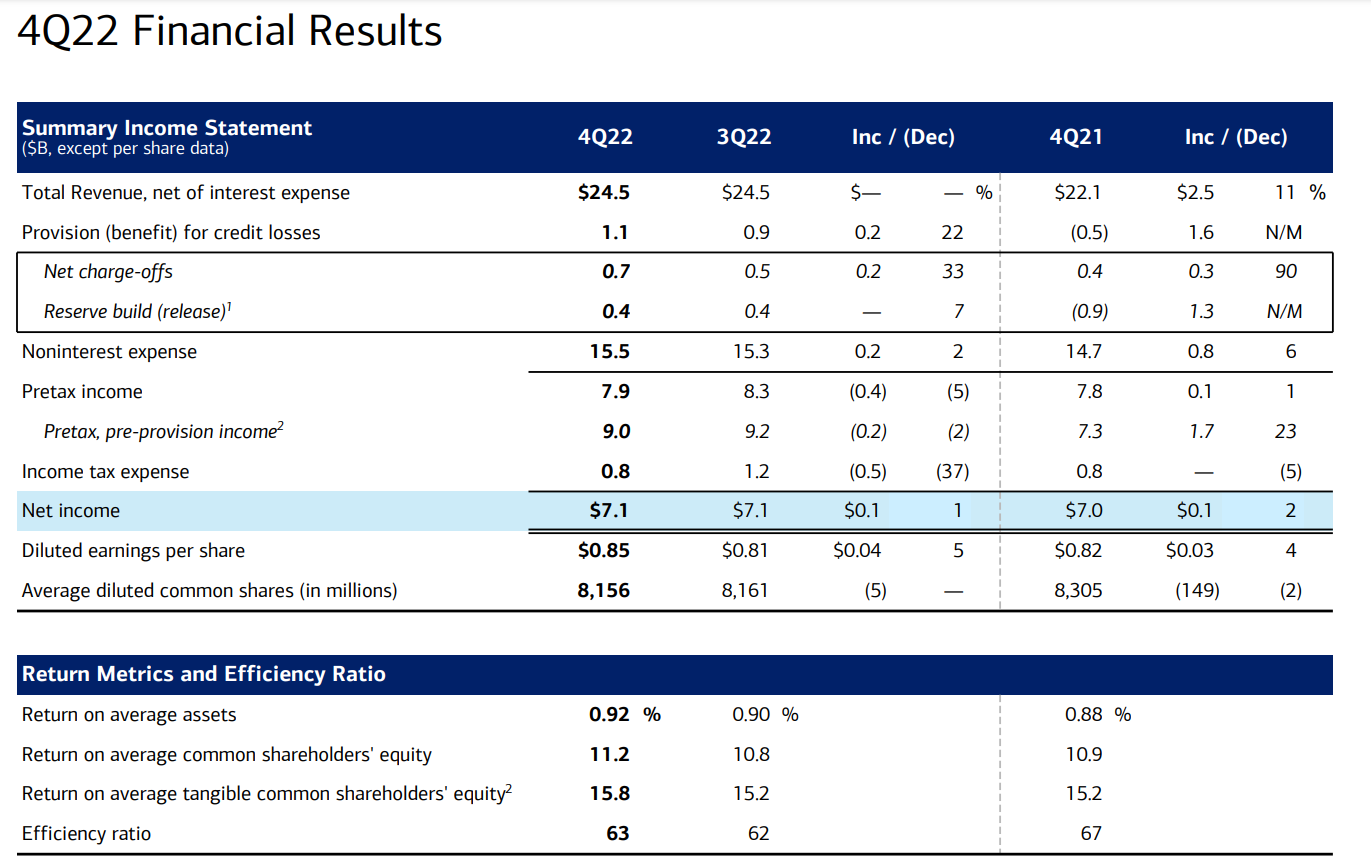 Source: Bank of America 4Q22 Financial Results
If there is no need to sell its securities to satisfy any withdrawals, there shouldn't be huge concerns about the enlarged MTM loss of its HTM securities.
But, being safe now, does not mean it can be safe forever...
DISCLAIMER
The information available in this article/report/analysis is for sharing and education purposes only. This is neither a recommendation to purchase or sell any of the shares, securities, or other instruments mentioned; nor can it be treated as professional advice to buy, sell or take a position in any shares, securities, or other instruments. If you need specific investment advice, please consult the relevant professional investment advice and/or for study or research only.
No warranty is made with respect to the accuracy, adequacy, reliability, suitability, applicability, or completeness of the information contained. The author disclaims any reward or responsibility for any gains or losses arising from the direct and indirect use & application of any contents of the article/report/written material
Disclaimer: Community is offered by Moomoo Technologies Inc. and is for educational purposes only.
Read more