Hypersonic Warbird (SR-72)
Elon Musk, CEO of
$Tesla
(
TSLA.US
)
$
and SpaceX, has joined
$Lockheed Martin
(
LMT.US
)
$
to create a revolutionary spy plane which can reach any location on the planet in less than 1-Hour traveling at speeds up to Mach-6.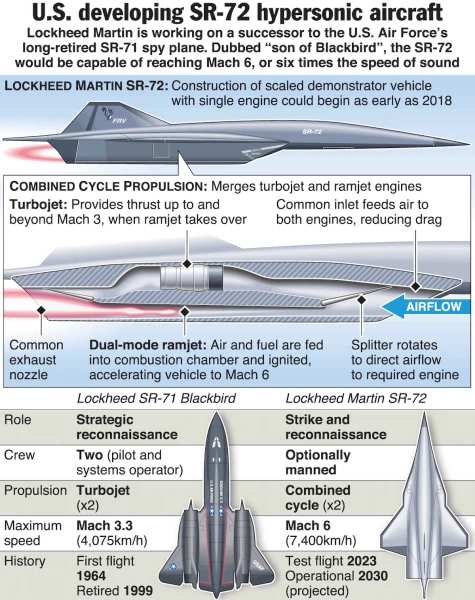 Third-Party arts, logos and marks are registered trademarks of their respective owners.
Revolutionary, is only a successor of the iconic SR-71 Blackbird. The SR-72 Darkbird is set to become the fastest and most advanced spy plane in the world, capable of flying from New York to London in just 30-minutes or less.
The design serves a variety of purposes ranging from intelligence gathering, surveillance, and reconnaissance. Fully equipped with the most advanced and latest technology including active sensors, cameras and laser systems to carry out any required tasks.
More details await as the plane is scheduled for flight as early as 2025 — potentially, less than $1 Billion (USD).
Disclaimer: Community is offered by Moomoo Technologies Inc. and is for educational purposes only.
Read more
4