Feb P/L Challenge: Review your P/L and crush your next goal
Views 62K
Contents 66
It's Gonna Crash 💥… Or Not
With all the looming bad news like Fed rates hike, Bubble 🫧, doomsday forecasts. Its a good juncture to hit the pause button to take a moment. Breath a little, think back on how to invest wisely.
For me, I'm a strong beliver in DYDD. Only invest in companies that you share their long term vision and growth. Else its called a gamble.
TA helps but with all the data, market sentiments does affect the sway of short term profitability. Stick to your fundamentals and don't Panic

.
February Review:
-0.37%

Good to use the P&L Calendar to look at your portfolio. For me it was slightly in the red but -0.37% not too shabby considering it was tough for some.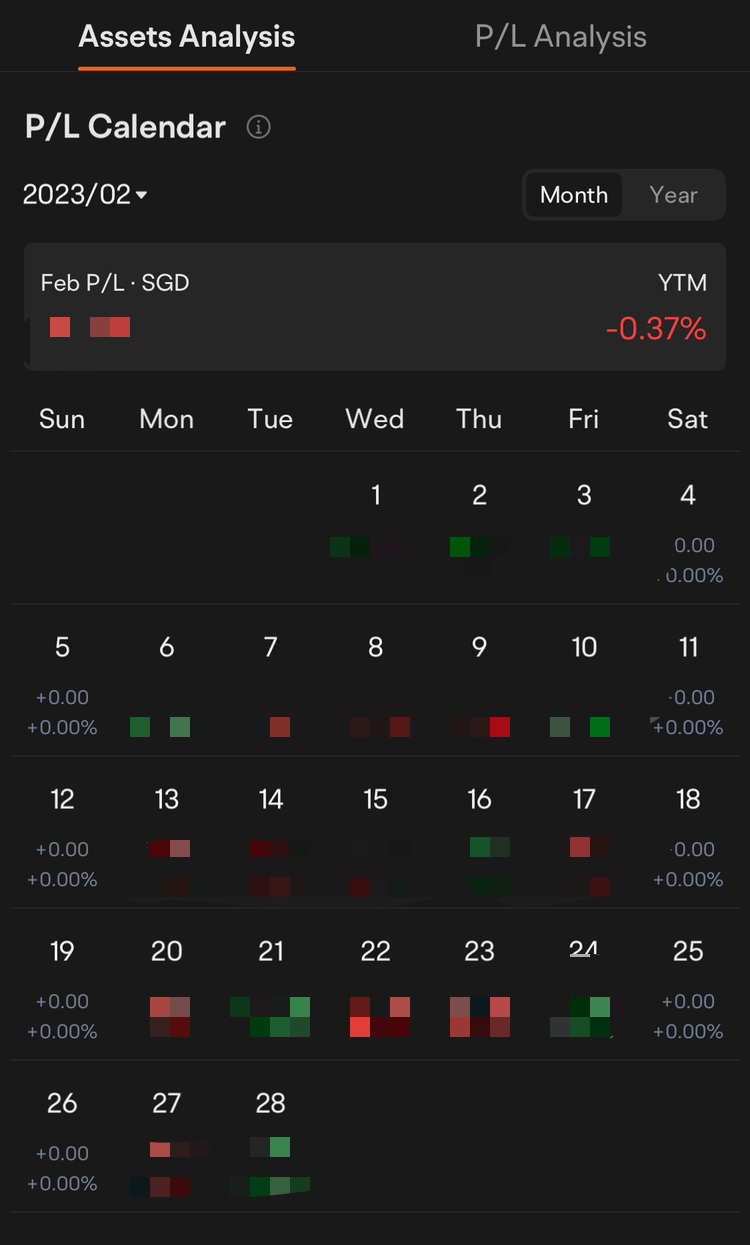 Disclaimer: Community is offered by Moomoo Technologies Inc. and is for educational purposes only.
Read more