TA Challenge: How to identify the turning point with TDS 9?
Views 693K
Contents 84
Scope of Application
As a rare timing technical index in the market (different from MACD, KDJ, W & R, chip index, etc.), magic nine turns can capture the turning point of individual stocks in low or high positions. However, it should be noted that the magic nine turn index is only applicable to the shock market, weak bull market and weak bear market of the index and individual stocks. When the stock price or index is in a bear market or a bull market, the direction of the magic nine turn is not very clear. At this time, we should combine market sentiment, fundamentals and other indicators to study and judge the current trend.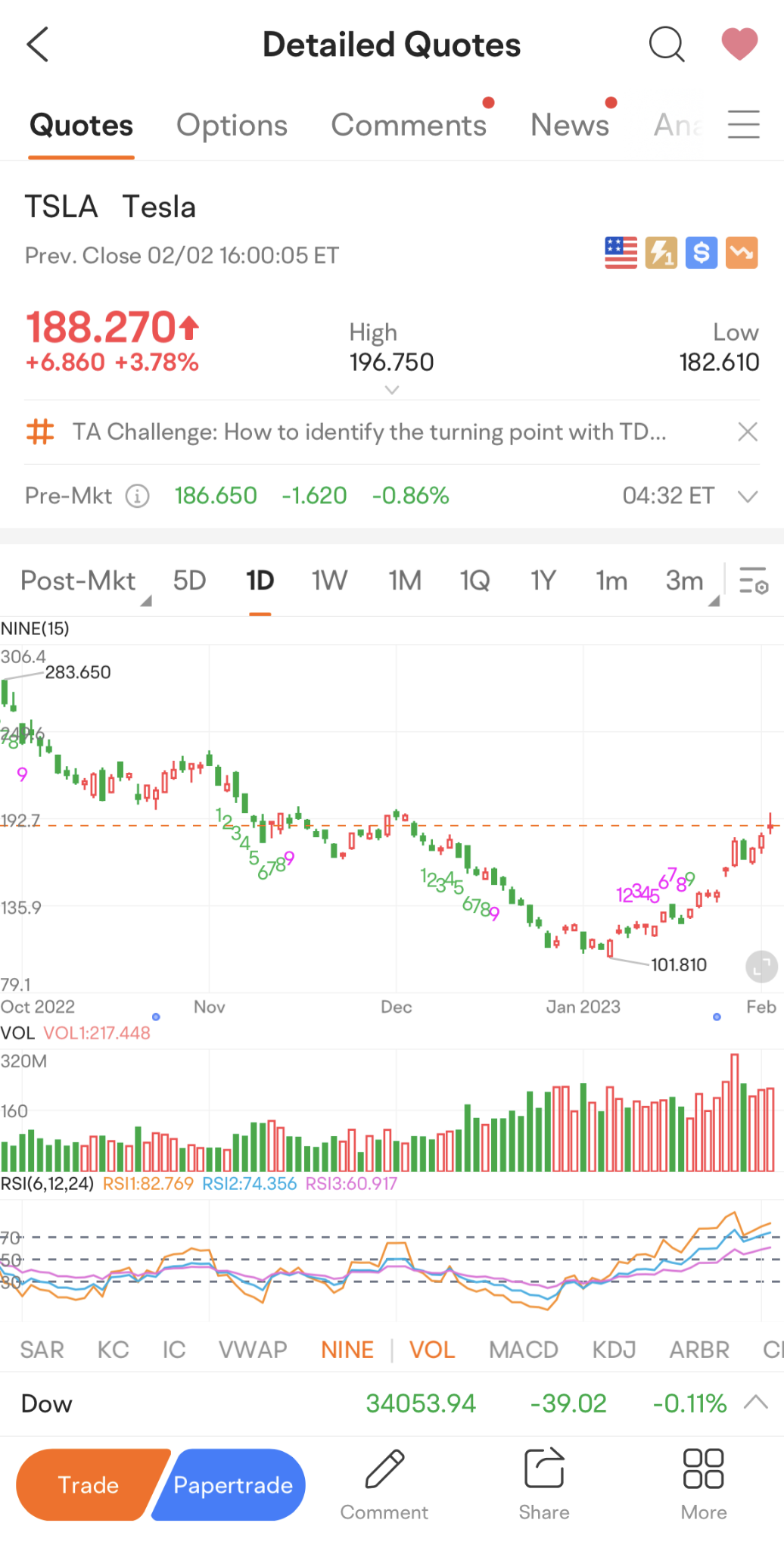 Disclaimer: Community is offered by Moomoo Technologies Inc. and is for educational purposes only.
Read more
1
1