Amazon Q4 FY22
• Rev
+9%
Y/Y to
$149.2B
(
$3.4B
beat).
• Operating margin
2%
(
-2pp
Y/Y).
• Non-GAAP EPS
$0.03
(
$0.14
miss).
• Revenue
+20%
Y/Y to
$21.4B
.
• Operating margin
24%
(
-6pp
Y/Y).
• Revenue ~
$123.5B
(
$2B
miss).
The economy & recession is causing the business to slowdown, so revenue slowdown is expected. but i would like to see it pickling up again in 6-9 months' time.
(At such a large size, it's hard to keep growing at such a high pace too)
As the company is cutting headcount, I want to see operating margins getting better over the next few quarters.
AWS is the crown jewel of Amazon. I want the growth to stabilize & hopefully re-accelerate soon.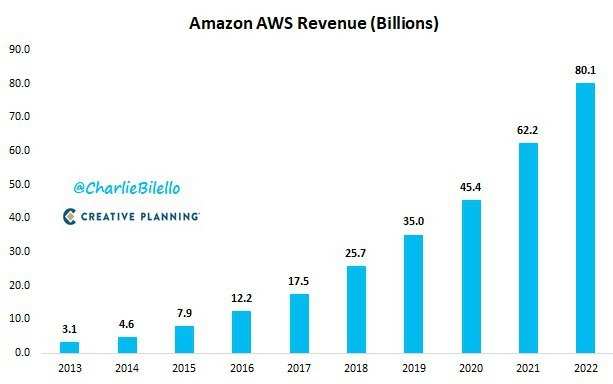 Disclaimer: Community is offered by Moomoo Technologies Inc. and is for educational purposes only.
Read more