What's your favorite technical analysis tool and why do you like it?
Views 14K
Contents 49
MA
Moving average is a technical analysis tool that smooths out price data by creating a constantly updated average price. On a price chart, a moving average creates a single, flat line that effectively eliminates any variations due to random price fluctuations.
The average is taken over a specific period of time–10 days, 20 minutes, 30 weeks, or any time period the trader chooses. For investors and long-term trend followers, the 200-day, 100-day, and 50-day simple moving average are popular choices.
There are several ways to utilize the moving average. The first is to look at the angle of the moving average. If it is mostly moving horizontally for an extended amount of time, then the price isn't trending, it is ranging. A trading range occurs when a security trades between consistent high and low prices for a period of time.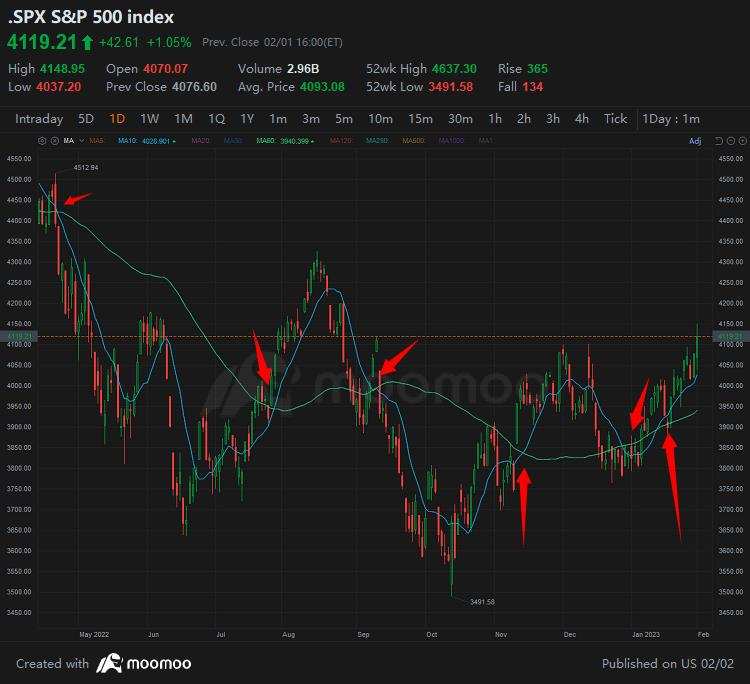 Disclaimer: Community is offered by Moomoo Technologies Inc. and is for educational purposes only.
Read more
1