Tesla's Q4 earnings: delivers Q4 beat on 37% surge in revenue
Views 1.4M
Contents 80
Tesla's Earnings are Coming Up
Tesla's earnings are coming up. This is the next price catalyst for the ticker. If earnings surprise to the upside then they could be the one thing
$Tesla
(
TSLA.US
)
$
need to get out of this long-term downward trending price channel.
After seeing most of the market react very negatively after hours to Microsoft's earnings call, personally I would wait until Tesla's earnings are released before placing any bets.
On the long-term outlook Tesla is a great stock. I don't believe its share price has reached their peaks. There is definitely more upside in this name for the years to come. But when will this downtrend end?
Watch out for selling near resistance. When there are multiple resistance levels on multiple time frames then there is more of a probability that sellers will step in.
The long -term Fibonacci levels are just above the current price. Fibonacci levels, if used properly are strong support and resistance levels.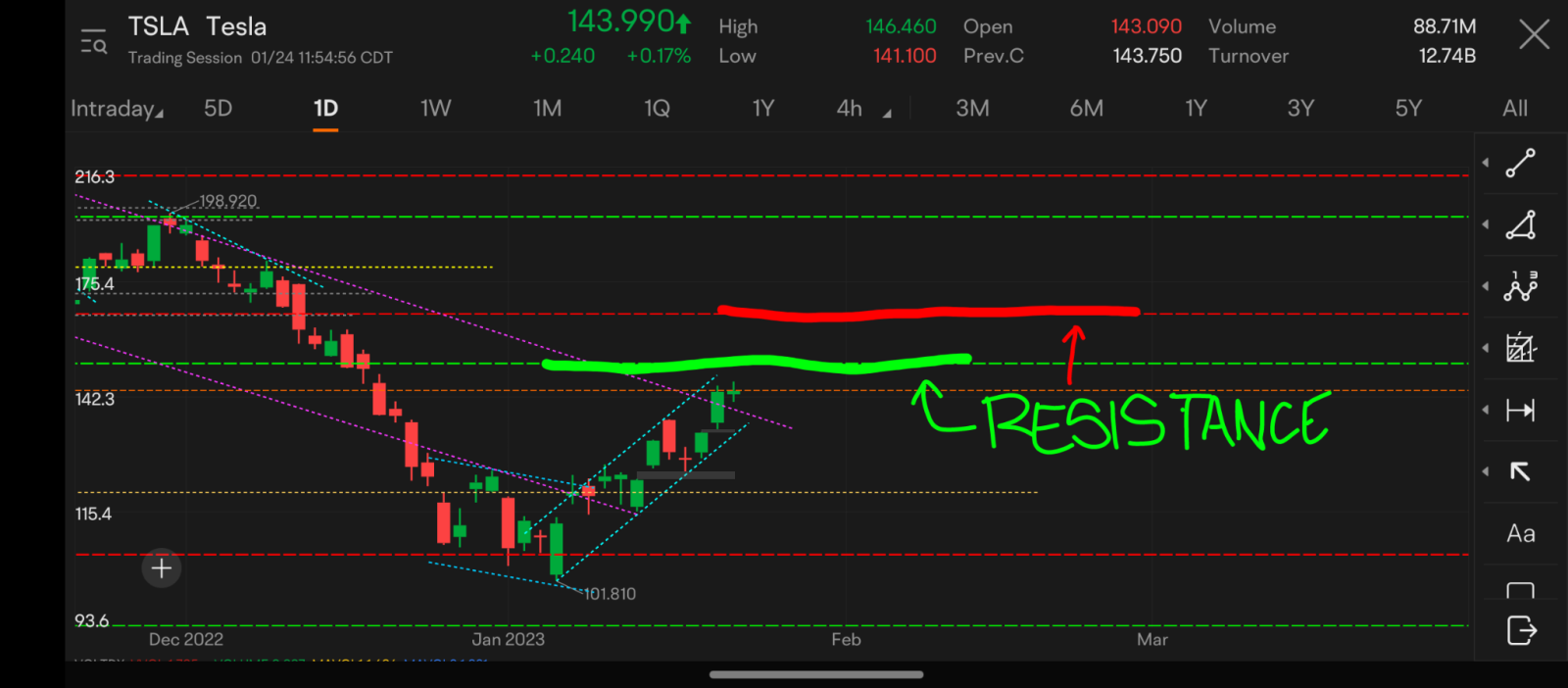 Tesla's price is near the downward trending resistance level from the current price channel.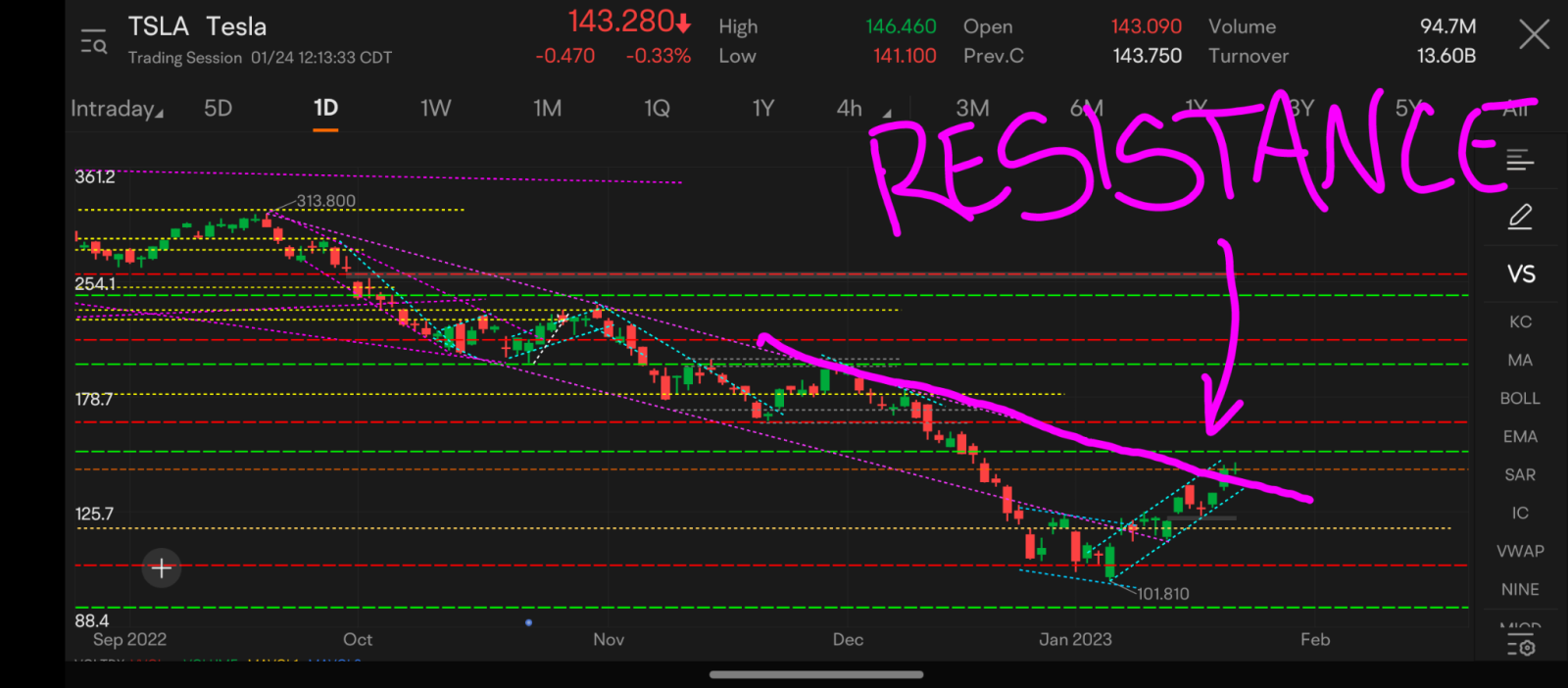 The very short-term trend is up but once again the price is near resistance.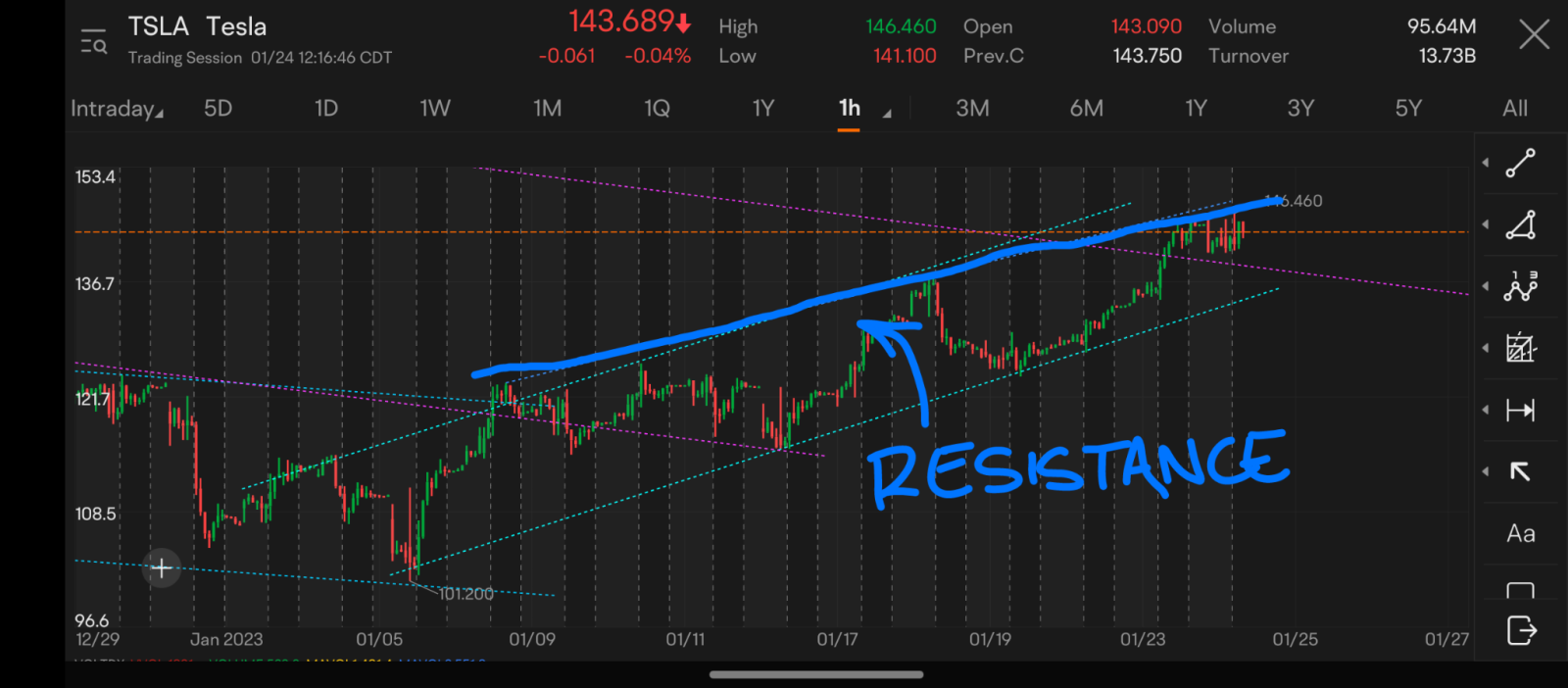 As Im writing this post Tesla's share price is selling off after hours. This is due to sentiment from Microsoft's earnings. A lot of names are selling along with the heavyweight in the S&P,
$Microsoft
(
MSFT.US
)
$
. It looks like the resistance is holding strong.
So do you think Tesla's earnings release will send the share price to the moon?
As always, good luck trading. Be careful and be patient. Give your investments time. Don't invest in anything you don't understand. Don't put all of your eggs in one basket. Don't listen to the hype. Don't fomo or panic into or out of trades. And just follow the trends. A trend is your friend.
Disclaimer: Community is offered by Moomoo Technologies Inc. and is for educational purposes only.
Read more
8