Layoffs: How does it affect stock prices
Views 152K
Contents 32
Learn of Today: Amazon to slash more jobs. What to learn from it?
$Amazon

(

AMZN.US

)

$

is laying off more than 18,000 workers, much more than the 10,000 previously planned.
"These changes will help us pursue our long-term opportunities with a stronger cost structure." Said its Chief Executive Officer Andy Jassy in a memo to staff.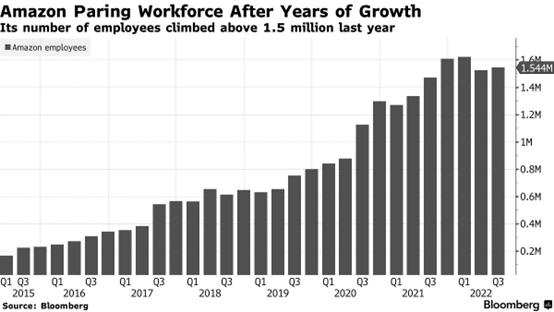 The peak of employee size occurred in Q3 and Q4 in 2021, which is also a turning point when the financial report shows a year-on-year decline in operating profit.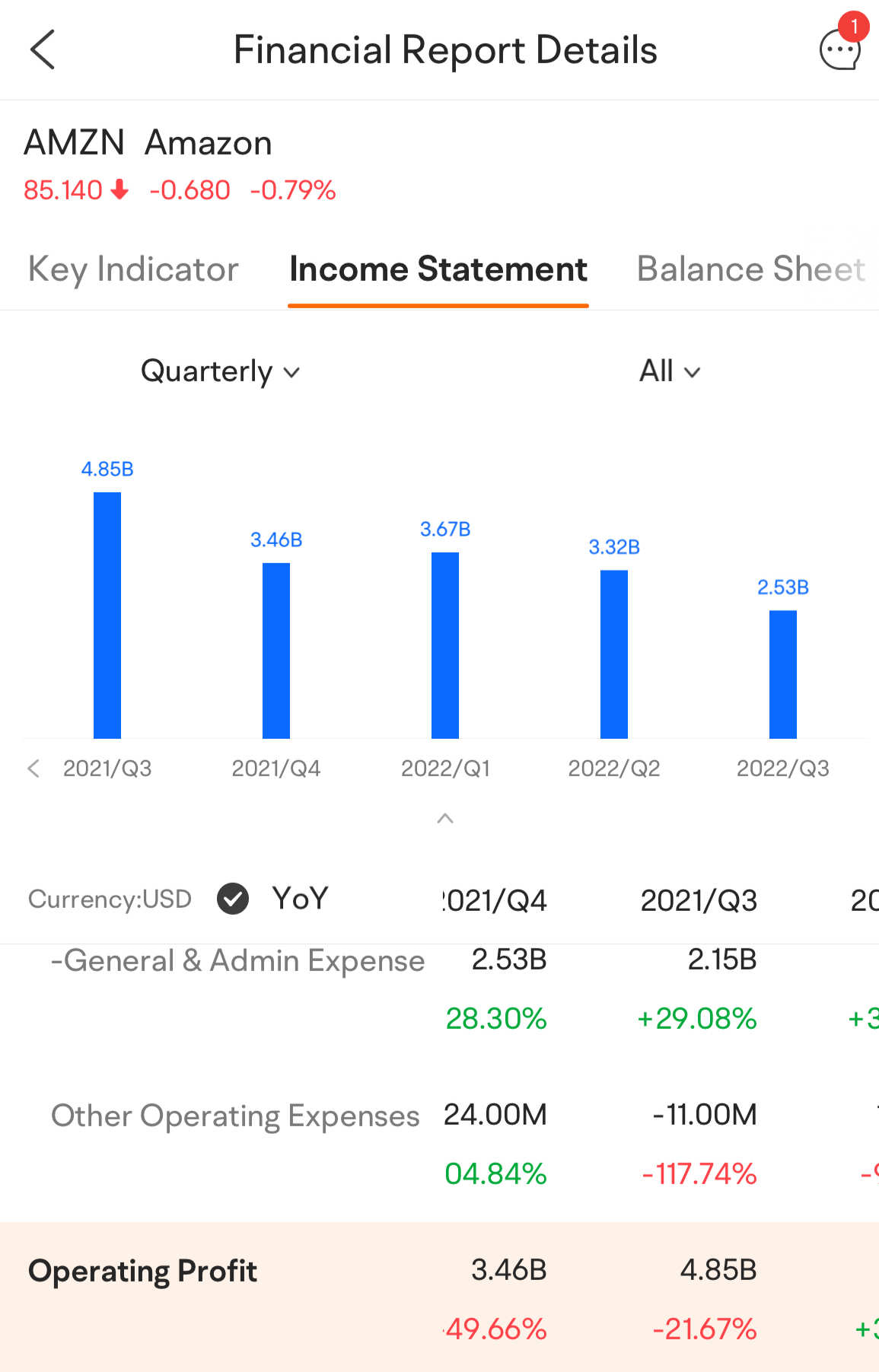 moomoo - AMZN - Analysis - Fundamental
Amazon's closing price on Wednesday, January 2023 was down 55% from its July 2021 all-time high of $188.654.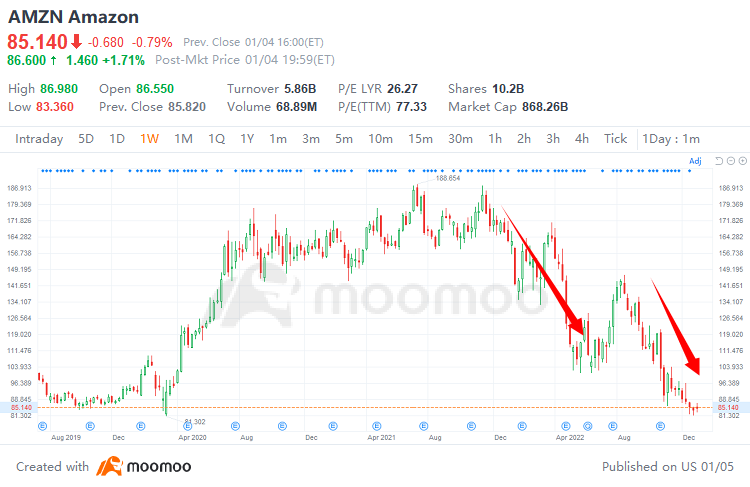 Earnings reports are important to stock analysts, investors and others because it is a way of assessing a company's current financial condition and its long-term performance.
It's more useful to keep an eye on the earnings reports you hold and do your own research than to follow the market movements.
How to do fundamental analysis
How to do capital analysis
Know more about quotes and orders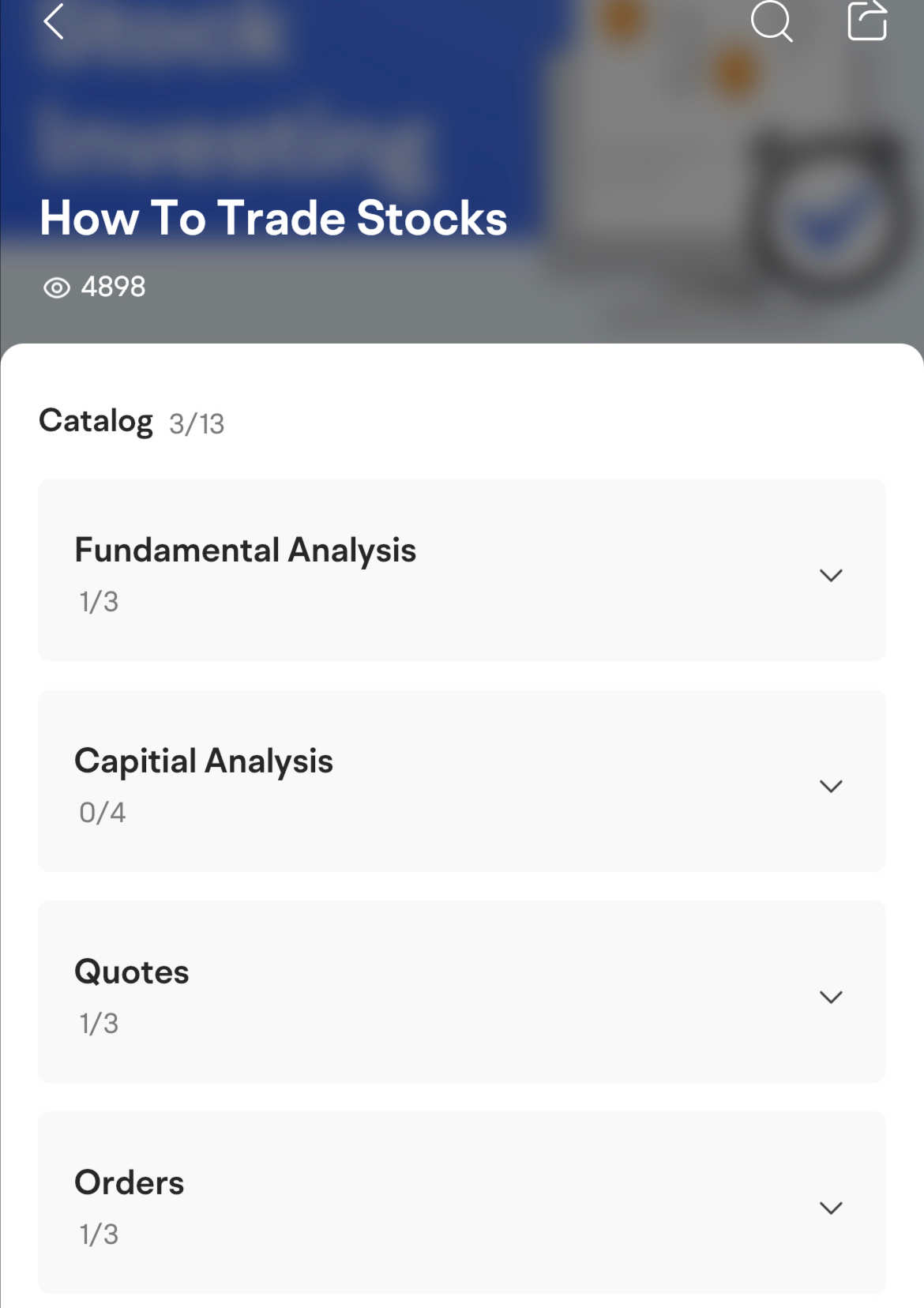 Disclaimer: Moomoo Technologies Inc. is providing this content for information and educational use only.
Read more
12
19K Views