2022 Recap: The worst, the best, and the stories behind
Views 146K
Contents 266
Discover your most significant investing moments of 2022
For many mooers, 2022 is a very disappointing year with the falling stock prices, sharply rising inflation and interest rates. However, don't let how you feel about the economy overrule your feelings about investing.
Despite the challenges, there is always room to grow and learn on moomoo. Whether you are just getting started or have been making continued progress toward your financial goals, recording every step is meaningful.
Tap here to start your 2022 recap >>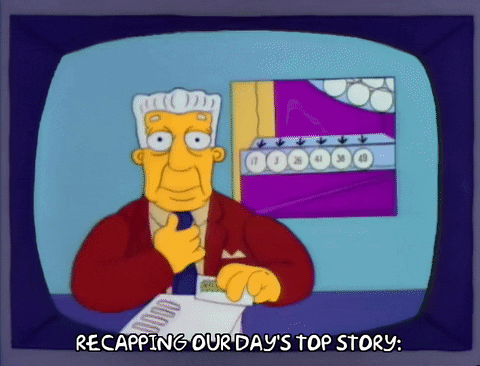 Source: Giphy

What can you share in the 2022 moomoo recap?
Moomoo invites you to review your 2022 trades and share your investment stories! You can share your views on these topics with other mooers:
1. What were your goals at the beginning of 2022? Have you achieved them yet?
Tap here to find out what goals other mooers have set:
Set Your Goal, Let it Roll!>>
If you've achieved your goals, awesome! Don't forget to share your achievements and give others some encouragement!
Don't worry if you fail to meet your goals. You may find that you have progressed! Now is a good time to record and track what you have done. We're sure you can do better in the following year!
2. Are your trading strategies on track? Have you learned something new?
Reviewing your trading performance is a way to acknowledge successes and drawbacks to improve your trading skills. Adding P/L, Transaction, Order, Trading Marking, Positions Details, etc. is encouraged.
Have you tried our
Trading Notes
feature? It can help you record what you were trading, what happened, and what was going on that day!
Back up your words with Trading Notes: We make trade journal a breeze
3. How would you invest in 2023?
After trending downward for nearly a year, will you change your investment strategy in the coming year? Sharing with others the goals you want to set can boost your motivation.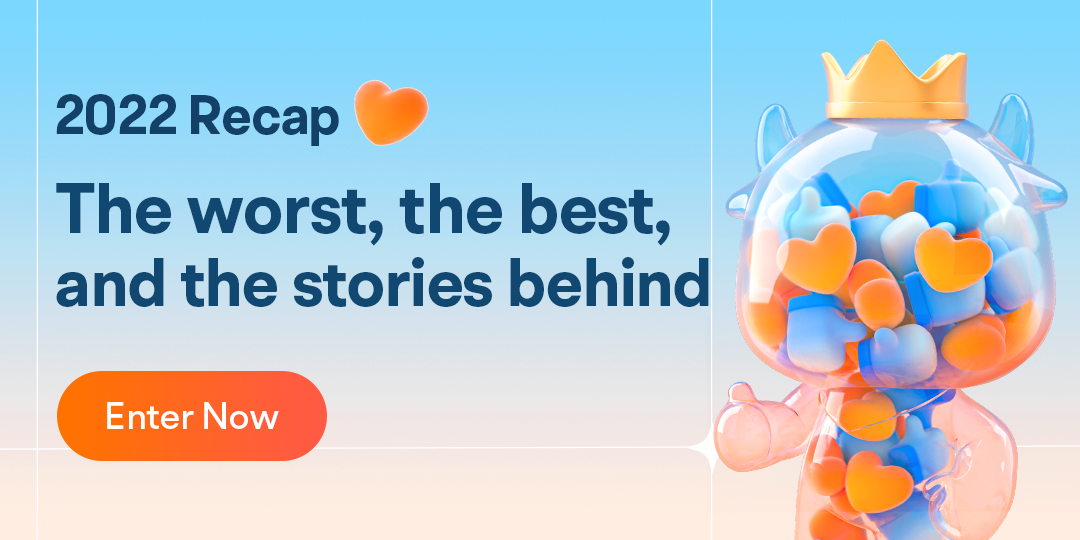 Event Duration
Now – Jan 8, 2023, 11:59 PM SGT

Rewards
1. We will select the
top 20 posts
and reward the 20 mooers each with a
US$5
stock cash coupon.
2. We will select the
top 21-50
posts
and reward the 30 mooers each with a
US$1
stock cash coupon.
3. We will offer
100 points
to all eligible mooers with relevant posts over 30 words.
* Great insights will be collected into Moo Picks.
Selection Criteria
:
The selection is based on the quality, originality, and user engagement of the post. Using the Trading Notes feature in posts is encouraged. Sharing videos is better.
Note:
Each mooer can only get one of the three rewards mentioned above. The above rewards will be issued within 30 working days after the event ends.
Show yourself that you care about yourself — the real self — by being brutally honest, yet at the same time forgiving yourself each and every day. Thanks for making us a part of your investment journey.
Let's join the 2022 moomoo recap now >>
This presentation is for information and educational use only and is not a recommendation or endorsement of any particular investment or investment strategy. See this
link
for more information.
Disclaimer: Moomoo Technologies Inc. is providing this content for information and educational use only.
Read more
58
433K Views