EV makers in dilemma: Making money or paving the way?
Views 732K
Contents 56
XPeng Q3 2022 Earnings Snapshot
EV maker XPeng soars 47% on earnings release, when Covid Zero starts to change


XPeng is a leading smart EV company that designs, manufactures, and markets Smart EVs that appeal to the large and growing base of technology-savvy consumers. The company is headquartered in Guangzhou, with offices in Mountain View, California and has been publicly traded since August 2020.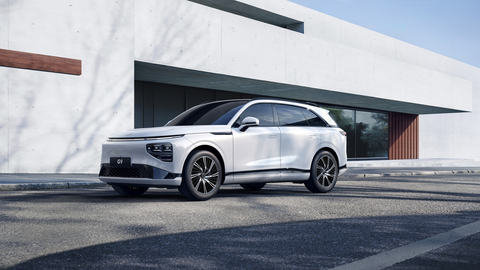 XPEV's share price soars 47% following its Q3 2022 results and the company plans to implement cost control initiatives and improve operational efficiency. The management is confident to achieve improvement in both average selling price and delivery volumes.
Q3 2022 Financial Highlights:
• Quarterly revenues reached $0.92 billion, representing an increase of 19.3% year-over-year(YoY).
• Net loss
was $0.33 billion for Q3 2022, compared with $0.22 billion for the same period of 2021    and $0.38 billion for Q2 2022.
• Total deliveries of vehicles
were 29,570 in Q3 2022, representing an increase of 15% YoY.
• There were 5,811 vehicles delivered in November 2022. A total of 109,465 vehicles were delivered cumulatively in the first eleven months of 2022.
• Gross margin
was 13.5% for Q3 2022, compared with 14.4% for the same period of 2021
• Cash and cash equivalents were $5.64 billion as of September 30, 2022
• On September 2022, XPENG received its third consecutive annual MSCI ESG rating of AA, ranking top among carmakers worldwide.
According to Morningstar, by December 1, 2022, XPEV's share had dropped over 75% since the start of 2022, underperforming the S&P 500 (.SPX), which is about a 15% decline in the same period.
How do you see XPEV currently? What's your opinion or analysis about it? Speak out with mooers and get inspired by sharing!
Inspiration Reward:
Based on comment originality, quality and engagement, one mooer has a chance to
win 600 points!
The other two mooers will
win 300 points each!
*You can exchange abundant gifts at Rewards Club. Comments before Dec 11 ET will be counted.
Comments above are made available for informational purposes only. Before investing, please consult a licensed professional. *Source of data:

https://ir.xiaopeng.com/node/7991/html

Moomoo Inc. ("moomoo") provides mobile and online technology solutions for securities trading. Moomoo is not an investment adviser or a broker-dealer and it provides neither investment or financial advice nor securities trading services. All contents such as comments and links posted or shared by users of the community are opinions of the respective authors only and do not reflect the opinions, views, or positions of moomoo, its affiliates, or any employees of moomoo or its affiliates. Please consult a qualified investment or tax advisor for your personal financial planning and tax situations. Moomoo is a financial information and trading app offered by Moomoo Technologies Inc. In the U.S., investment products and services available through the moomoo app are offered by Moomoo Financial Inc., a broker-dealer registered with the U.S. Securities and Exchange Commission (SEC) and a member of Financial Industry Regulatory Authority (FINRA)/Securities Investor Protection Corporation (SIPC). In Singapore, investment products and services available through the moomoo app are offered through Moomoo Financial Singapore Pte. Ltd. regulated by the Monetary Authority of Singapore (MAS).Moomoo Financial Singapore Pte. Ltd. is a Capital Markets Services License (License No. CMS101000) holder with the Exempt Financial Adviser Status. This advertisement has not been reviewed by the Monetary Authority of Singapore. In Australia, financial products and services available through the moomoo app are provided by Futu Securities (Australia) Ltd, an Australian Financial Services Licensee (AFSL No. 224663) regulated by the Australian Securities and Investment Commission (ASIC). Please read and understand our Financial Services Guide, Terms and Conditions, Privacy Policy and other disclosure documents which are available on our websites

https://www.moomoo.com/au.

Moomoo Technologies Inc., Moomoo Financial Inc., Moomoo Financial Singapore Pte. Ltd. and Futu Securities (Australia) Ltd are affiliated companies.
Moomoo is an app offered by Moomoo Technologies Inc. that provides information about investments. Moomoo Technologies is not an investment adviser or a broker-dealer and it provides neither investment or financial advice nor securities trading services. All contents such as comments and links posted or shared by users of the community are opinions of the respective authors only and do not reflect the opinions, views, or positions of Moomoo Technologies, its affiliates, or any employees of Moomoo Technologies or its affiliates. You are advised to consult a qualified financial or tax advisor for your personal financial planning and tax situations. Moomoo makes no representation or warranty as to its adequacy, completeness, accuracy or timeliness for any particular purpose of the above content.
36