Stocks & Markets Analysis
Views 3.2M
Contents 5380
Market analysis (27Nov2022)- The index that showing strength is HERE!
Now, let us look on the general market analysis.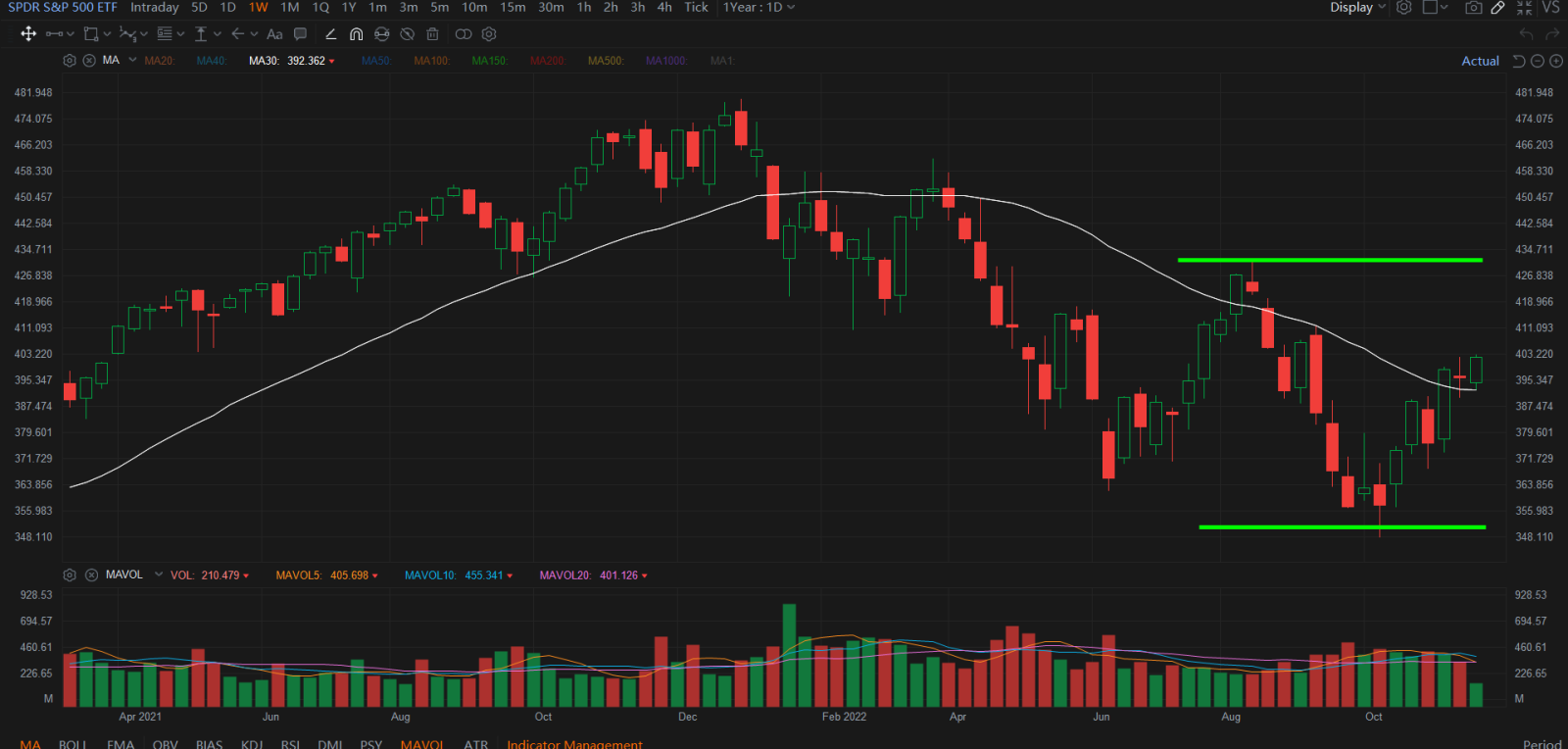 Down-trend is still prevailing. Lower low and lower high.
MA30 is sloping down. Although the price is closing above the MA30, but the current key level is $430, or at least consolidating above MA30 so the base can be formed.
If we look on the volume, the sold off still brought higher volume, and the recent price increases do not really show significant volume.
Next, my favourite technology etf: QQQ.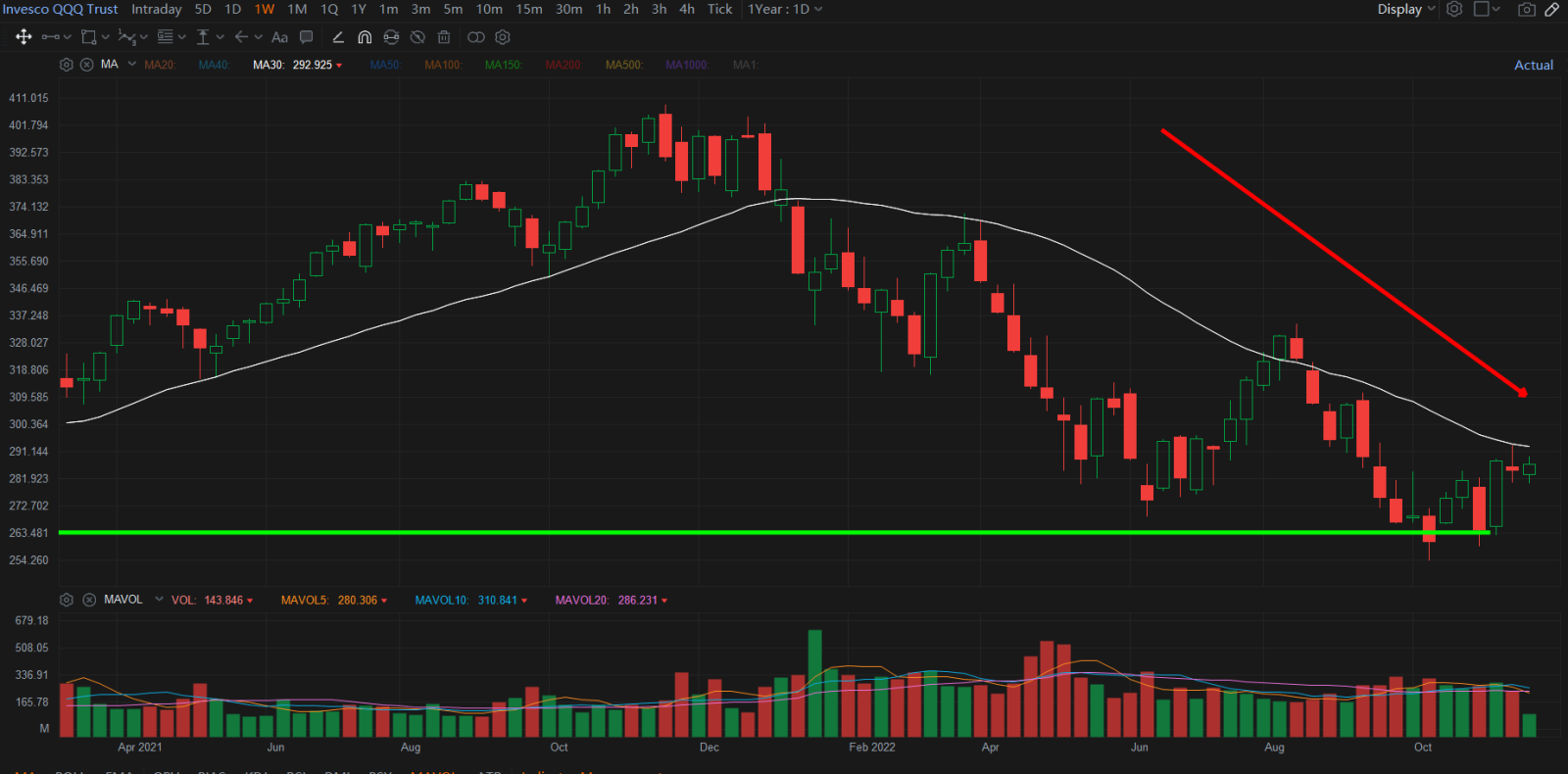 Technology is still the weakest among three major index. It is apparently that the prices are still below MA30, and it is still clearly sloping down! I will skip technology stocks at this moment.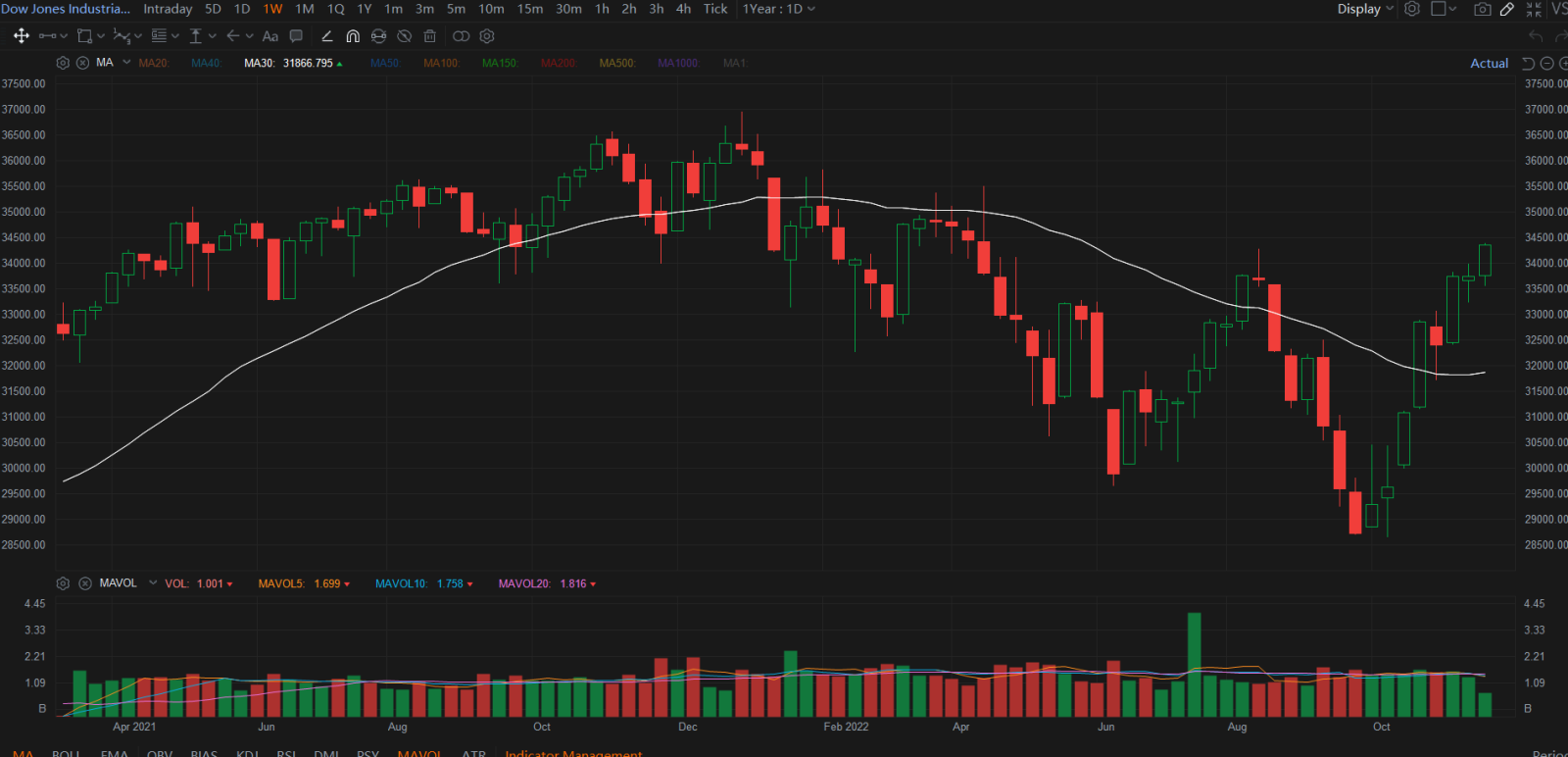 The chart is a lot stronger.
1st: The MA30 is clearly flatten.
2nd: The price is far above MA30.
3rd: The chart is currently challenging the previous swing high.
So which sector of dow jone 30 components are showing strength? I will do it in sector analysis later. There is one sector, which is already clearly showing strength, and it is already in my buying list.
Please follow my account so you won't miss the update!
Moomoo is an app offered by Moomoo Technologies Inc. that provides information about investments. Moomoo Technologies is not an investment adviser or a broker-dealer and it provides neither investment or financial advice nor securities trading services. All contents such as comments and links posted or shared by users of the community are opinions of the respective authors only and do not reflect the opinions, views, or positions of Moomoo Technologies, its affiliates, or any employees of Moomoo Technologies or its affiliates. You are advised to consult a qualified financial or tax advisor for your personal financial planning and tax situations. Moomoo makes no representation or warranty as to its adequacy, completeness, accuracy or timeliness for any particular purpose of the above content.
3