THANKSGIVING 2022: Setbacks make better investors
Views 93K
Contents 315
Help Mooers & Earn Rewards: Join Moomoo Learn's Special Event
It's been about
five months
since the launch of one of Moomoo Learn's 2022 features -- Learning Exams.
We've had a lot of feedback and Moomoo Learn plans to host regular
Help & Earn Learning Events
to reward our mooers and help you ace your exams.


What is Help & Earn Learning Event?
This is a learning activity where you
earn points by taking quizzes or asking questions
. In short, it offers you the opportunity to earn money through your knowledge and helping others.

How to participate?
In order to increase the odds of winning and enrich the form of participation, we provide two ways of participation. Please be sure to read the following rules carefully.

188 points: 3 mooers
Anyone can
share investment quizzes
that he/she finds difficult to choose the right answer.
The share that gets the
most feedback
will be rewarded with points. What's more, your questions may be used in our next
"Help & Earn Learning Event"
.

88 points: 30 mooers
Share your answers to the 3 quizzes many users get wrong or the quizzes shared by mooers in the comment section.
Answers shared with insight, such as logic/explanation on the quiz, will be more likely to be selected.

Event duration:
Nov. 25 to Nov. 27, 2022, 12:00 ET (Nov. 25 to Nov. 27, 2022, 24:00 SGT)
1. The two rewards are mutually exclusive
2. Plagiarism is not allowed and will affect your eligibility for future events.

 
3. Rewards will be issued next week.
Q1: What are the risks of being an option holder? (Multiple)
A. Risk of loss of the premium.
B. Risk of being forced to close the position
D. Risk caused by the buyer's exercise.
Q2: When is the last day to buy shares if you want to get their dividends? (Single)
D. One business day before the ex-dividend date.
Q3: Which statements are true about a bull market? (Multiple)
A. A bull market may last for a long time.
B. A bull market may end in a short time.
C. Stock prices are always rising in a bull market.
D. A bull market will not suddenly turn into a bear market.
Feel inspired and want to take more quizzes? Click to go>>




Don't get frustrated if you have any problems with your studies.
Knowledge can be gained over time, even faster if you have professional help.
Here today, Moomoo Learn also brings you the chance to join the
Moomoo Learn Premium Group
, which is only available to mooers with deposits in accounts.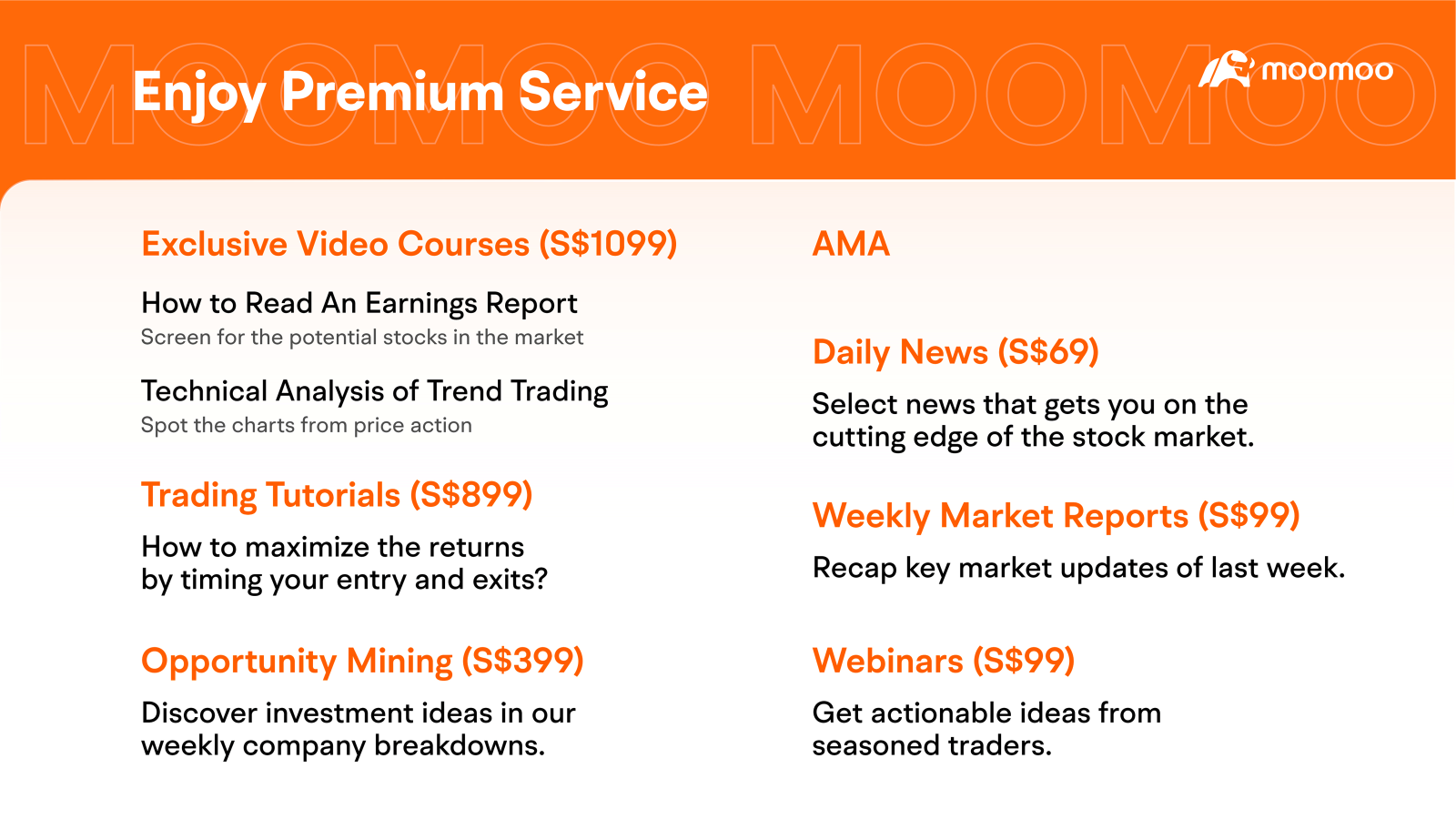 Moomoo is an app offered by Moomoo Technologies Inc. that provides information about investments. Moomoo Technologies is not an investment adviser or a broker-dealer and it provides neither investment or financial advice nor securities trading services. All contents such as comments and links posted or shared by users of the community are opinions of the respective authors only and do not reflect the opinions, views, or positions of Moomoo Technologies, its affiliates, or any employees of Moomoo Technologies or its affiliates. You are advised to consult a qualified financial or tax advisor for your personal financial planning and tax situations. Moomoo makes no representation or warranty as to its adequacy, completeness, accuracy or timeliness for any particular purpose of the above content.
36