What to Expect in the Week Ahead (Fed Minutes, Thanksgiving, Black Friday and DLTR Earnings)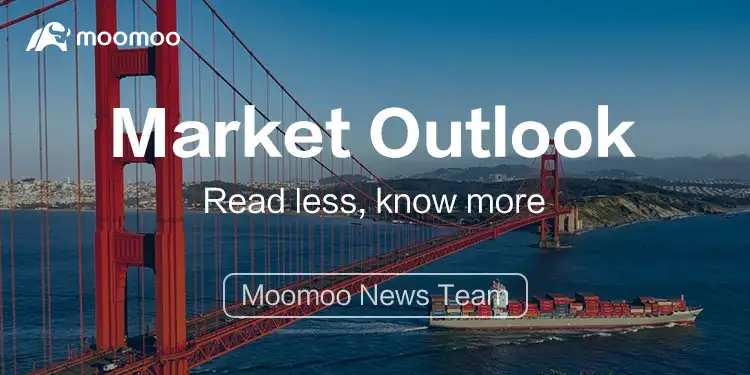 It will be a short week of trading, with markets closed on Thursday for Thanksgiving and then closing early on Black Friday as the holiday shopping rush begins.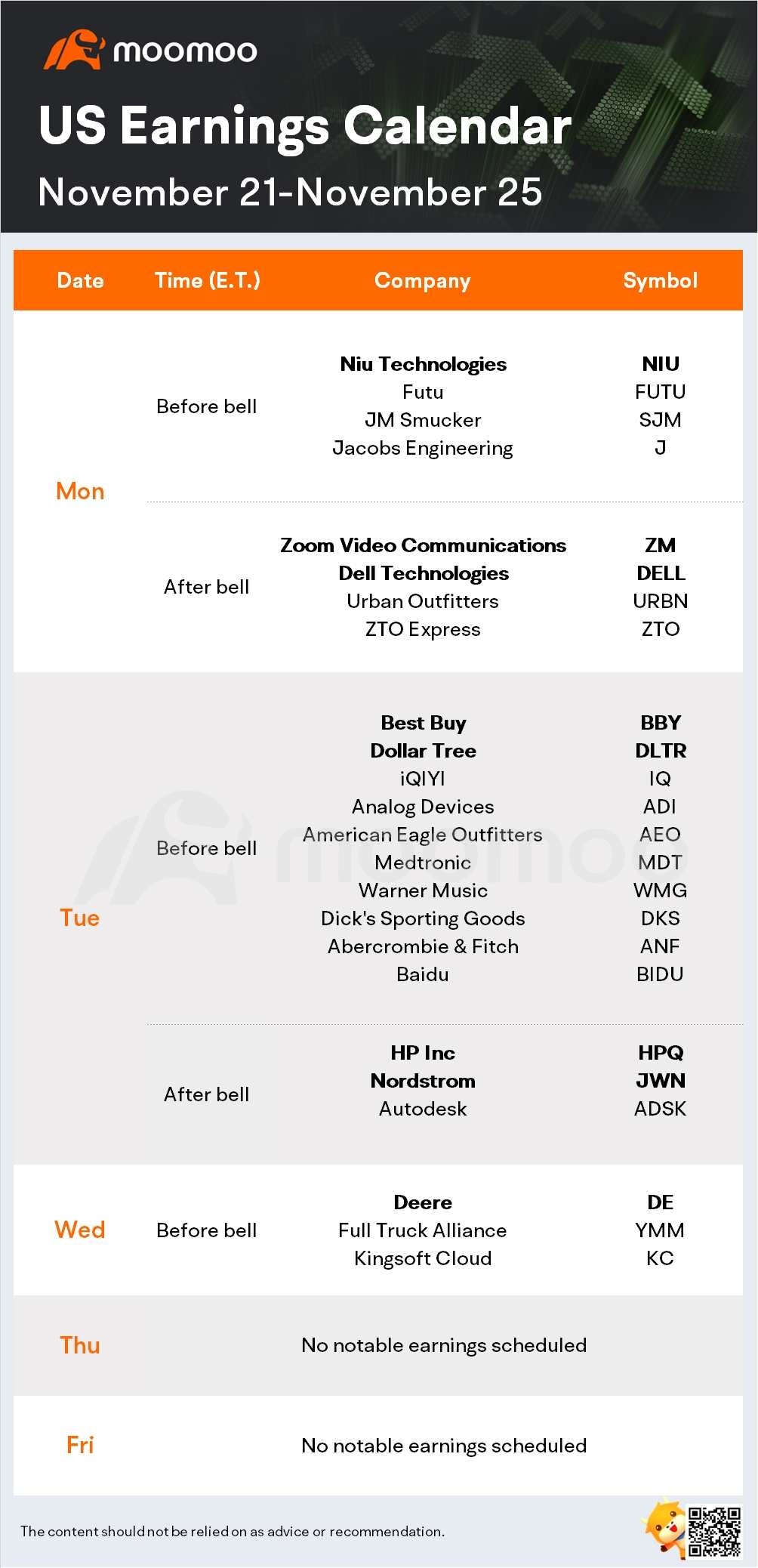 On the economic front, we'll see data on manufacturing, home sales, and durable goods, and the Fed will release minutes from its November policy meeting.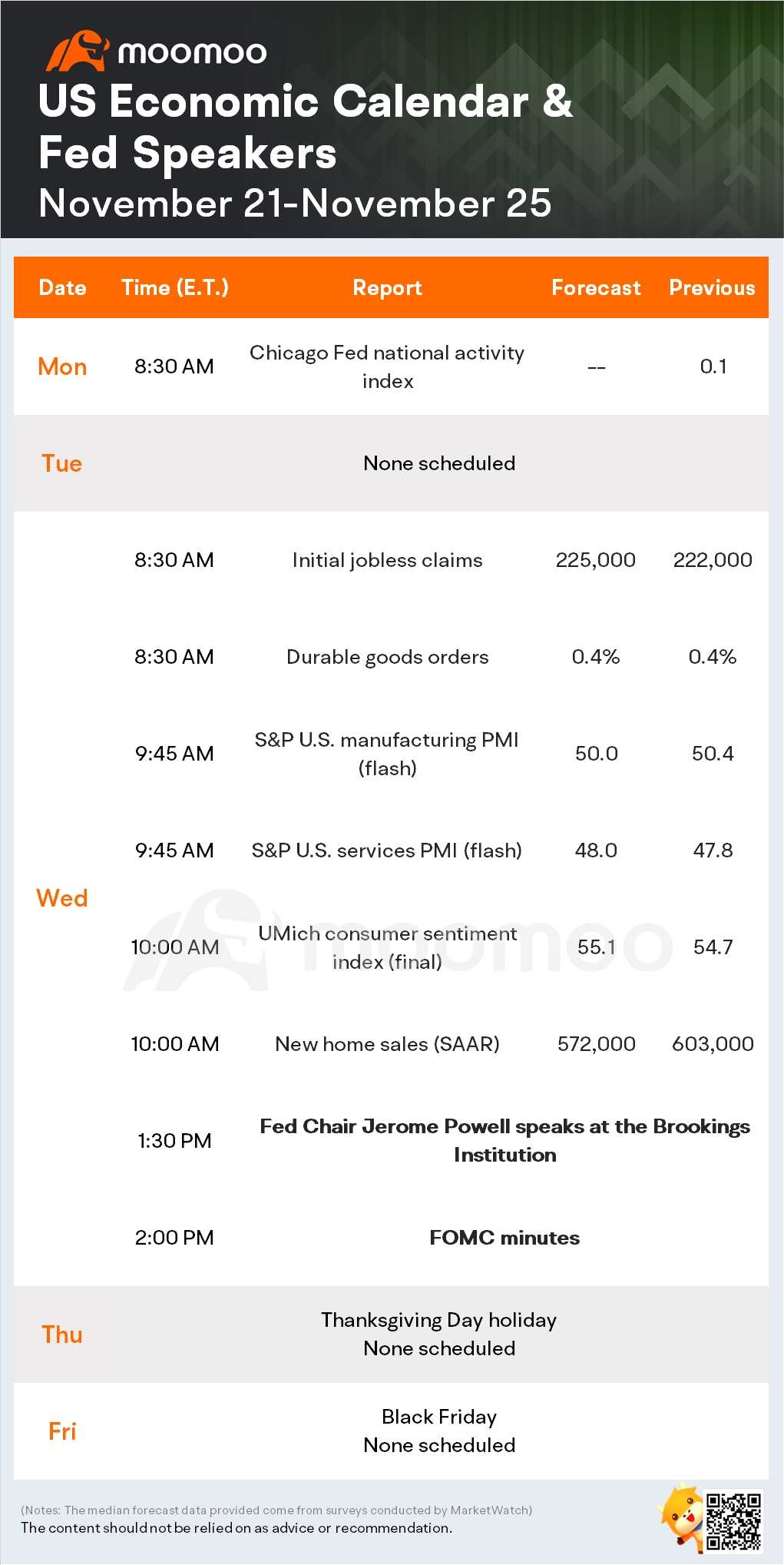 The Federal Reserve Bank of Chicago releases its National Activity Index for October. Consensus estimate is for a 0.13 reading, up from September's 0.10.
The markets will be looking for signals for future interest-rate hikes from the Federal Open Market Committee when it releases the minutes from its Nov. 1-2 policy meeting.
$Deere
(
DE.US
)
$
reports fourth-quarter financial results. Analysts are expecting $7.12 a share in earnings, compared with $4.12 a year ago.
The Census Bureau reports new residential sales data for October. Economists forecast that sales of new single-family homes ran at a seasonally adjusted annual rate of 572,000, compared with 603,000 in September.
S&P Global releases both its Manufacturing and Services Purchasing Managers' indexes for November. Expectations are for the Manufacturing PMI to be 50.0, while the Services index is seen coming in at 48.0. This compares with readings of 50.4 and 47.8, respectively, in October.
The Census Bureau releases the durable-goods report for October. The consensus call is that new orders for durable manufactured goods increased by 0.4%, month over month, on a seasonally adjusted basis, compared with a 0.4% rise in September.
U.S. stock exchanges and fixed-income markets are closed in observance of
Thanksgiving
.
It's Black Friday,
one of the busiest shopping days of the year, and the traditional kickoff to the holiday shopping season. Holiday spending is expected to be robust, even with the inflation challenges that are facing consumers. The National Retail Federation estimates that holiday retail sales during November and December will grow by 6% to 8% over last year's, compared with an average 4.9% increase over the past 10 years.
U.S. stock exchanges have an early closing at 1 p.m., and the bond market will shut down at 2 p.m.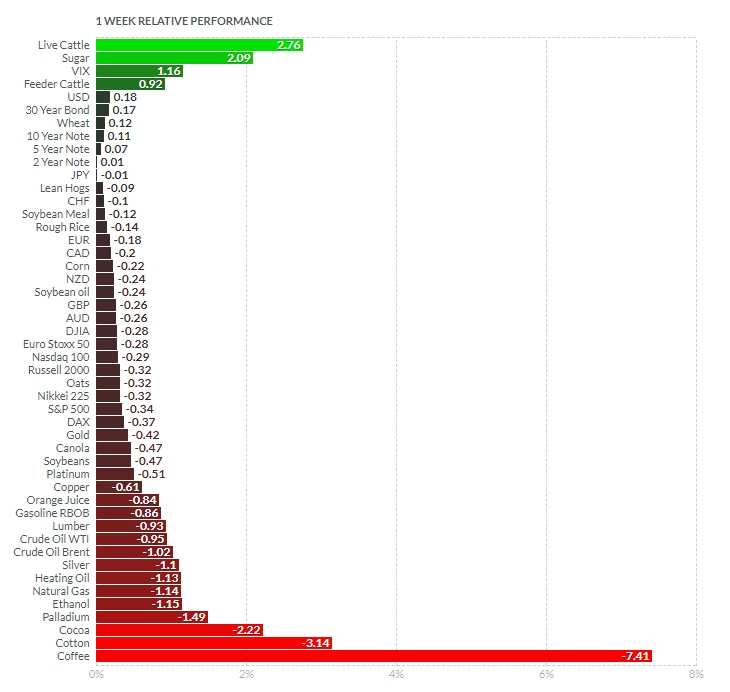 Source: Finviz, Dow Jones Newswires, Market Watch
Moomoo is an app offered by Moomoo Technologies Inc. that provides information about investments. Moomoo Technologies is not an investment adviser or a broker-dealer and it provides neither investment or financial advice nor securities trading services. All contents such as comments and links posted or shared by users of the community are opinions of the respective authors only and do not reflect the opinions, views, or positions of Moomoo Technologies, its affiliates, or any employees of Moomoo Technologies or its affiliates. You are advised to consult a qualified financial or tax advisor for your personal financial planning and tax situations. Moomoo makes no representation or warranty as to its adequacy, completeness, accuracy or timeliness for any particular purpose of the above content.
72