All Eyes on Record $2.1 Trillion Options Expiration Today
Trading volumes in the stock-derivatives market are breaking records heading into Friday's $2.1 trillion option expiration.
To offset the market whiplash, investors have been flocking to short-dated contracts.
In the S&P 500, 4,000 will be the threshold for traders with the highest open interest among contracts set to roll out on Friday.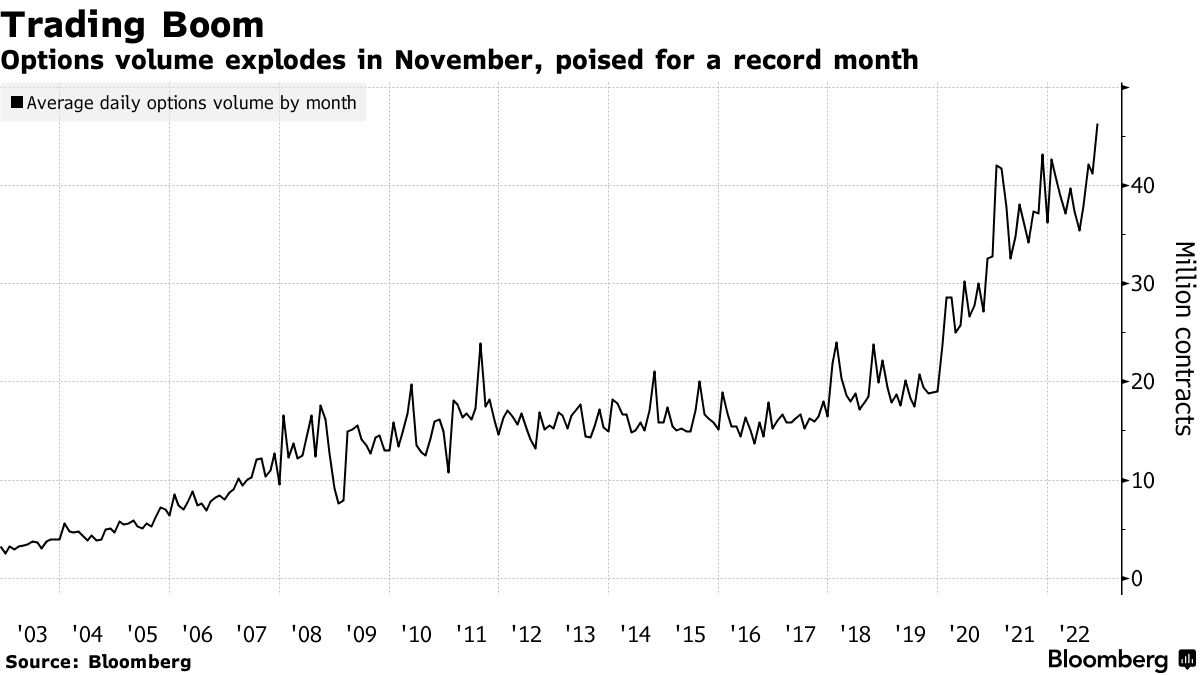 "Option prices and tails have dropped sharply and present a good opportunity to add protective hedges," said RBC Capital Markets' strategist Amy Wu Silverman.
Investors have been trading about 46 million each day in November, up 12% from last month, putting the month on track to be the busiest on record, according to Bloomberg data.
Over the past month, contracts maturing within 24 hours have made up 44% of S&P 500 options trading, according to Goldman Sachs strategists including Rocky Fishman.
Meanwhile, hedging activity in single stocks just exploded as the Cboe equity put-call ratio soared to the highest on Wednesday since 1997.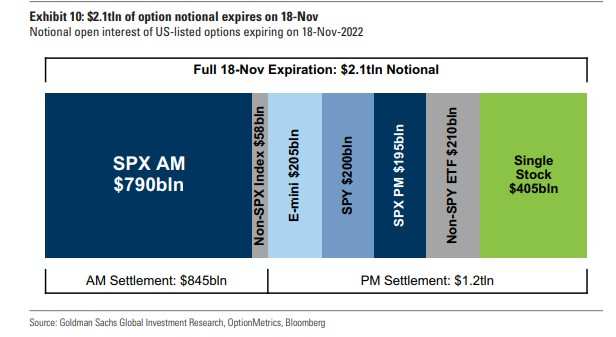 In addition, the short shelf-life options currently in demand have increased the open interest in S&P 500 at a slower pace, up only 4% from the day before the last OpEx.
Open interest was the highest since 2020 despite 20 million outstanding contracts.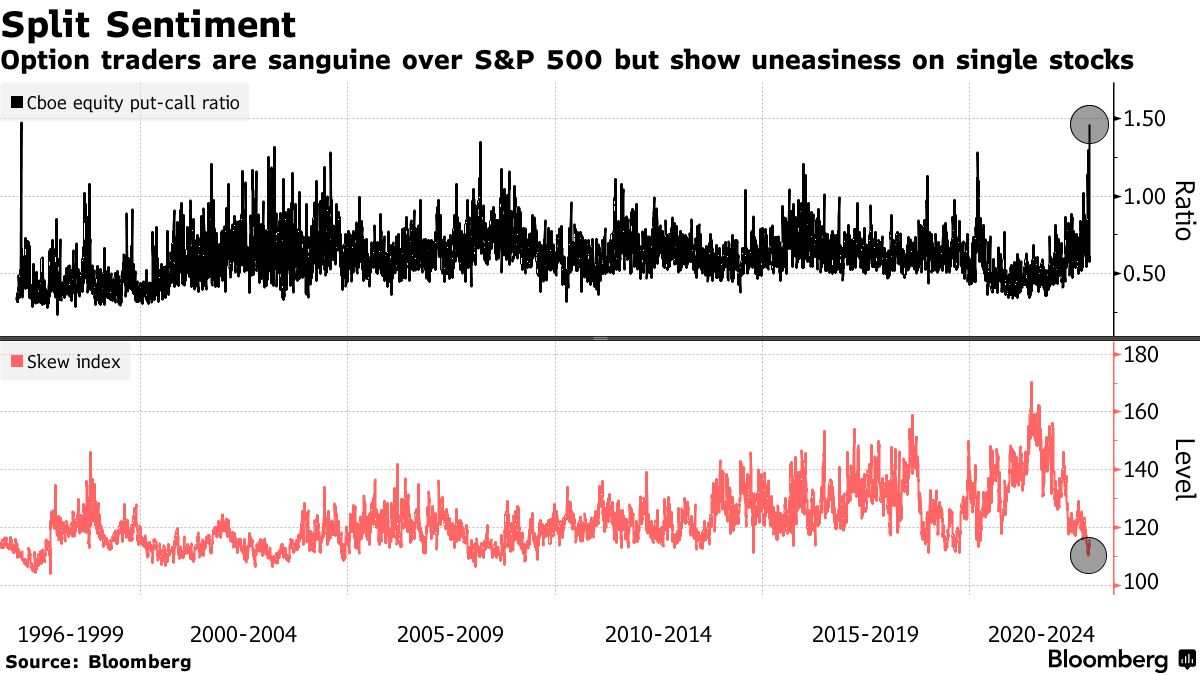 "We did see a lot of recent interest by call buyers and short-covering," said Steve Sosnick, chief strategist at Interactive Brokers LLC. "One can argue that leaves us a bit more exposed to a down move, but the mood generally remains hopeful."
"Low skew and vol-of-vol point to diminished concern about tail risk," Goldman's Fishman wrote in a note.
Disclaimer: Investing involves risk and the potential to lose principal. Past performance does not guarantee future results. This is for information and illustrative purposes only. It should not be relied on as advice or recommendation.
Moomoo is an app offered by Moomoo Technologies Inc. that provides information about investments. Moomoo Technologies is not an investment adviser or a broker-dealer and it provides neither investment or financial advice nor securities trading services. All contents such as comments and links posted or shared by users of the community are opinions of the respective authors only and do not reflect the opinions, views, or positions of Moomoo Technologies, its affiliates, or any employees of Moomoo Technologies or its affiliates. You are advised to consult a qualified financial or tax advisor for your personal financial planning and tax situations. Moomoo makes no representation or warranty as to its adequacy, completeness, accuracy or timeliness for any particular purpose of the above content.
16