Monthly Earnings Picks
Views 3596
Contents 26
NIO Q3 2022 Investment Note
NIO reports strong third-quarter revenue, whereas higher costs squeeze the margin, bordering on breakeven
Claim your Earnings Season offer by winning
Rewards Points
and discovering
Investment Opportunities!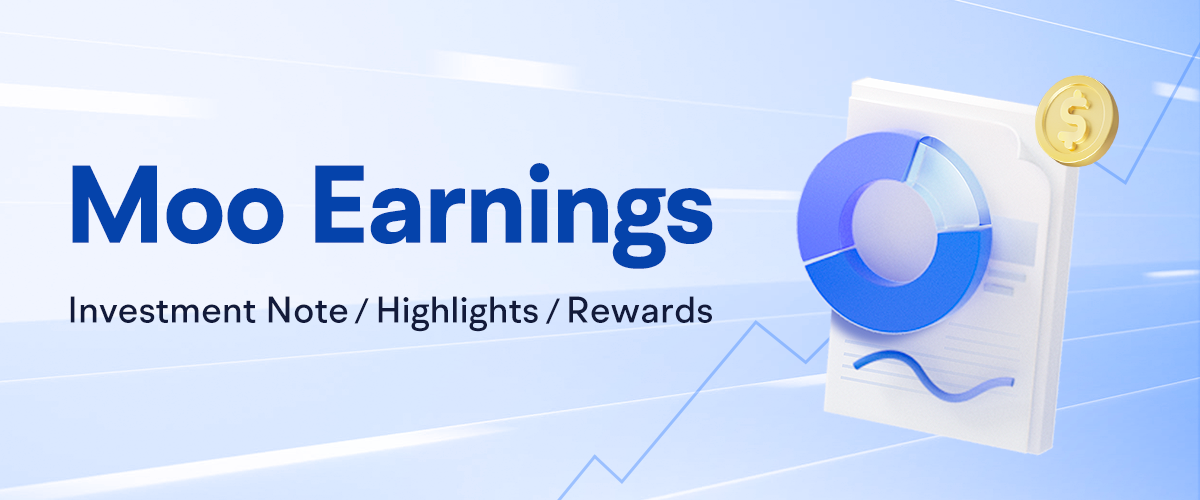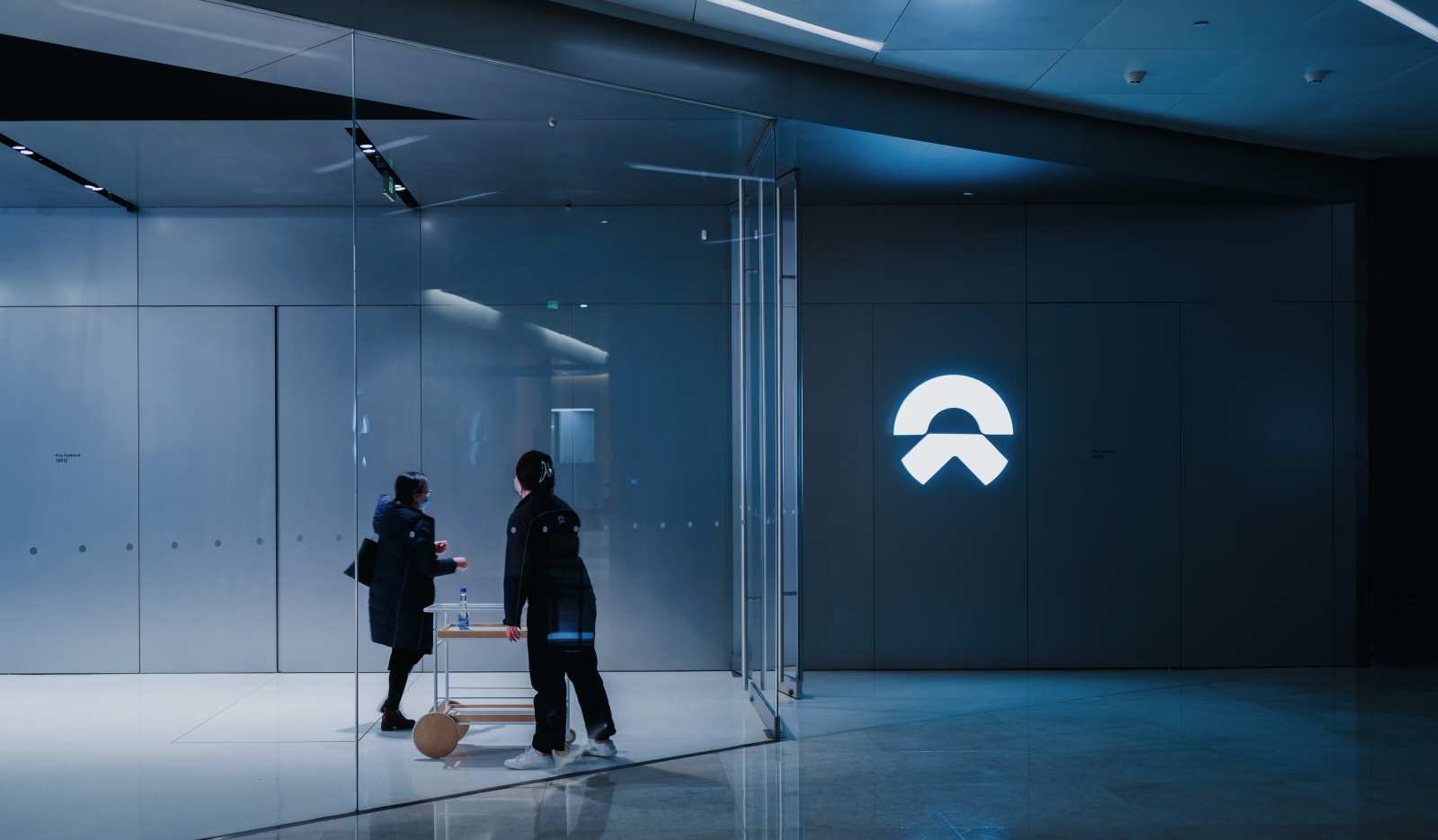 Attitude:
NIO delivered 31,607 vehicles in Q3 2022, representing a solid growth of 29.3%YoY. During this quarter, NIO achieved solid top line growth against a challenging environment. To meet the growing user demand and shorten the waiting time, the company has been working closely with supply chain partners to accelerate production and delivery. On October 7, NIO formally introduced its compelling products and service to Europe. NIO aims to consistently enhance the holistic user experience by investing in core technology development and power network expansion, while continuously improving operational execution and efficiency.
Guidance:
NIO estimates Q4 revenue to be between $2.4 billion and $2.7 billion, jumping 75.4%-94.2% from a year earlier. The company expects to deliver 43,000-48,000 EVs in Q4, up 71.8%-91.7% from Q4 2021. It would also means there is an increase of 36%-52% from Q3's record deliveries. Specifically, NIO expects the ET5 delivery will support a substantial acceleration of overall revenue growth in next quarter. NIO has full confidence in future performance in Europe.
Product:
On September 30, NIO kicked off the delivery of ET5, and the preliminary user satisfaction rate exceeded expectations. The casting supply shortage appears mostly behind and ET5 should at least ramp up close to the original 10,000-unit target in Q4. As to NIO ET7, it won the 2022 Golden Steering Wheel award granted by the Auto Bild, as ET7 was voted the best car in the medium and upper-class category. Moreover, NIO plans to launch five new EV models in the H1 2023. NIO has strong confidence in the competitiveness of new models based on the NT2 platform, which has upgraded multiple times with user experience improvement.
NIO Network:
In Q3, NIO introduced its products and services to customers in Europe, marking official market entry in Germany, the Netherlands, Denmark, and Sweden. NIO has established an R&D center in Berlin for the deployment of intelligent digital experience and localized development. For the competitive ecosystem, NIO now has 399 sales and service network in 149 cities, 280 service and delivery centers in 163 cities. In terms of the charging and swapping network, NIO has installed 1,210 power swap stations and provided 14 million battery swaps for customers. Currently, NIO's power map has connected to over 590,000 third-party chargers in China and more than 380,000 chargers in Europe.
Q: How do you see the ET5 order intake since the launch and especially after Tesla launched another wave of price cuts in October? Do you see any impact from there?
William Li: Regarding the ET5 orders,
the more important thing for us currently is to find a way to deliver the ET5 and shorten the waiting time for the users.
Generally speaking, order is not an issue for us regarding ET5.
The demand for ET5 is very strong as we expected.
When it come back to Tesla, Tesla often cuts its prices. So, we don't actually think this affects the users demands regarding new products. If we look at the Model 3, there is a big price gap compared with other products. If we compare Model Y with ES6, we don't actually believe that we are competing in the same segment.
So, if we look at the pricing of our product and the positioning of our product, we're not competing with Tesla in the same segment.
Q: How will the U.S. semiconductor-ban impact the development of the industry and also NIO?
William Li:
Regarding the Chips Act, I believe that this may affect the chip used for cloud training.
Right now, I believe that we have sufficient chips like the A100 to satisfy the need for the AD training in the long run. But at the same time, we are also exploring different opportunities.
For example, where considering working together with some cloud service providers, and we are also evaluating some long-term solutions to support the integration of our AD solutions.
As of now, I don't actually see any impact on overall operations.
Q: Regarding the surging SG&A expenses, is that just temporary because NIO has new products launching and new markets in Europe? What's your expectation for the trend going forward?
Stanley Qu: The increase of SG&A in Q3 compared with Q2 is because our sales and service network in China and also since we entered more country markets in Europe in Q3
. We have more marketing and promotion activities in Q3 compared with Q2.
For the long term, SG&A as a percentage of sales revenue will continue to be optimized along with the improvement of our operation efficiency.
I think in 2023 and also the coming years, you will see a stable trend for further improvement.
For Europe business, the sales and marketing team is about 500 headcounts.
Europe is at quite an initial stage and the expense is not a big percentage of the overall SG&A now.
Q: Would you please give us more information whether NIO will break even in Q4 next year or not?
William Li: For the core business of NIO, we are aiming to achieve breakeven in Q3 2023, and this is our plan.
Whereas at the same time, we're also working on different strategic new business. For example,
we have two new brands and the battery chipset and the smartphone business in next year.
So, if we look at 2023, the investment for those strategic new business is going to be around 3 billion RMB to 4 billion RMB.
However, we are still confident of achieving the break-even point for NIO core business in the third to fourth quarter of 2023.
Why not speak out with mooers on NIO's investment insights through below comments? Get inspired by sharing! Join us!
1) Inspiration Reward:
Based on comment originality, quality and engagement, One mooer has the chance to win
600 points
!
The other Two mooers will win
300 points
each!
2) Participation Reward:
We will provide
60 points
for everyone who comments here with relevant posts over 15-word. For sure, any comment is welcome!
*You can exchange abundant gifts at Rewards Club. Comments before November 27th ET will be counted.
This article is a script from the NIO Q3 FY22 earnings conference call. In order to facilitate reading, we have made appropriate cuts and revisions. Comments above are made available for informational purposes only. Before investing, please consult a licensed professional. Moomoo Inc. ("moomoo") provides mobile and online technology solutions for securities trading. Moomoo is not an investment adviser or a broker-dealer and it provides neither investment or financial advice nor securities trading services. All contents such as comments and links posted or shared by users of the community are opinions of the respective authors only and do not reflect the opinions, views, or positions of moomoo, its affiliates, or any employees of moomoo or its affiliates. Please consult a qualified investment or tax advisor for your personal financial planning and tax situations. Moomoo is a financial information and trading app offered by Moomoo Technologies Inc. In the U.S., investment products and services available through the moomoo app are offered by Moomoo Financial Inc., a broker-dealer registered with the U.S. Securities and Exchange Commission (SEC) and a member of Financial Industry Regulatory Authority (FINRA)/Securities Investor Protection Corporation (SIPC). In Singapore, investment products and services available through the moomoo app are offered through Moomoo Financial Singapore Pte. Ltd. regulated by the Monetary Authority of Singapore (MAS). Moomoo Financial Singapore Pte. Ltd. is a Capital Markets Services License (License No. CMS101000) holder with the Exempt Financial Adviser Status. This advertisement has not been reviewed by the Monetary Authority of Singapore. In Australia, financial products and services available through the moomoo app are provided by Futu Securities (Australia) Ltd, an Australian Financial Services Licensee (AFSL No. 224663) regulated by the Australian Securities and Investment Commission (ASIC). Please read and understand our Financial Services Guide, Terms and Conditions, Privacy Policy and other disclosure documents which are available on our websites
https://www.moomoo.com/au.
Moomoo Technologies Inc., Moomoo Financial Inc., Moomoo Financial Singapore Pte. Ltd. and Futu Securities (Australia) Ltd are affiliated companies.
Moomoo is an app offered by Moomoo Technologies Inc. that provides information about investments. Moomoo Technologies is not an investment adviser or a broker-dealer and it provides neither investment or financial advice nor securities trading services. All contents such as comments and links posted or shared by users of the community are opinions of the respective authors only and do not reflect the opinions, views, or positions of Moomoo Technologies, its affiliates, or any employees of Moomoo Technologies or its affiliates. You are advised to consult a qualified financial or tax advisor for your personal financial planning and tax situations. Moomoo makes no representation or warranty as to its adequacy, completeness, accuracy or timeliness for any particular purpose of the above content.
37