Let's witness the moment of wish fulfillment together
Views 38K
Contents 207
Many more to come on Futu's 10th birthday
Ten years ago, Futu was founded in Hong Kong with the mission of "making investing easier and not alone".
Over the past decade, we have overcome obstacles along the way, and was successfully listed on Nasdaq, amassing nearly 20 million users from over 200 countries and regions around the world.
Thanks to all the valuable suggestions provided by our users – Mooers, we are able to relentlessly improve our products and bring extraordinary investing experience to global investors.
The past decade has also witnessed more and more users, investors, listed companies, exchanges, fund companies, media and Key Opinion Leaders joining Futu's platforms, where they can share their investment insights in Futubull and moomoo's highly vibrant online investing community.
The user-centered investing ecosystem has transformed the boring and lonely investing journey to a more interactive and inclusive experience with more care.
On our 10th birthday, we have received many best wishes from our global partners.
We also conducted street interviews around the world, listening to investors.
Again, we are on the NASDAQ screen in Times Square, New York.
We would like to express our sincere gratitude to Mooers for your support, and to the exchanges, listed companies, fund companies and many other friends for your on-going partnership. We look forward to a prosperous future and more remarkable achievements.
On this 10thanniversary, we have many more to come!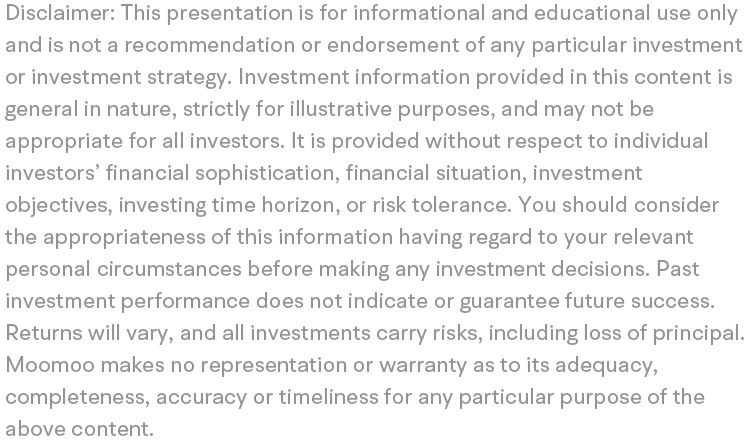 Disclaimer: Moomoo Technologies Inc. is providing this content for information and educational use only.
Read more
3
10