Wall Street Today | Fed's Yield-Curve Barometer Starts Flashing Recession Risk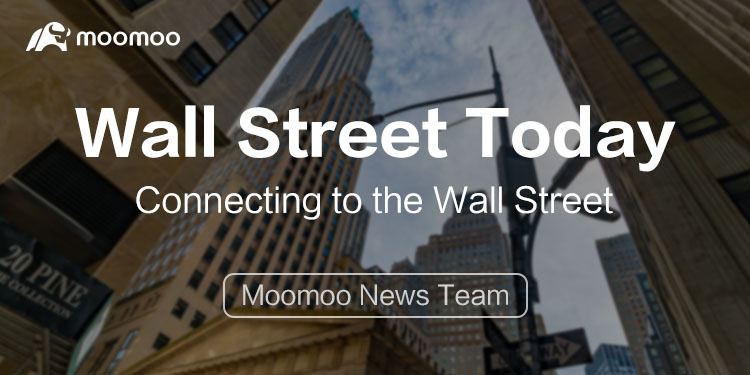 Fed's Yield-Curve Barometer Starts Flashing Recession Risk
A classic recession warning is flashing in the US Treasury market, where the 10-year note's yield fell below the three-month bill's, a rare occurrence that signals investors anticipate dire economic consequences of the Federal Reserve's campaign against inflation.
Europe, Once Fearing Gas Rationing This Winter, Has a Glut
Europe is suddenly sitting on a glut of natural gas, sending prices lower and easing fears of winter fuel shortages and rationing as the continent weans itself off Russian energy.
World Bank Projects 11% Energy Price Decline in 2023
The World Bank on Wednesday said it expects energy prices to decline by 11% in 2023 after this year's 60% surge following Russia's invasion of Ukraine, although slower global growth could lead to a deeper fall.
Meta Shares Plunged 19% on Weak Fourth-Quarter Forecast and Earnings Miss
$Meta Platforms
(
META.US
)
$
plunged 19% in extended trading on Wednesday after Facebook's parent issued a weak forecast for the fourth quarter and came up well short of Wall Street's expectations for earnings. The company's Reality Labs division, which houses its VR headsets, lost over $9 billion in the first three quarters.
>>Read more
Nvidia Leads Chip Stocks Higher on Meta's Planned Tech Binge
Elon Musk's Twitter Takeover Close at Hand as Banks Begin to Turn Over $13 Billion of Cash
Banks have started to send $13 billion in cash backing Elon Musk's takeover of
$Twitter (Delisted)
(
TWTR.US
)
$
according to people familiar with the matter, the latest sign the $44 billion deal for the social-media company is on track to close by the end of the week after months of twists and turns.
>>Read more
ServiceNow Stock Jumps 13% as Earnings Beat Expectations
Shares of
$ServiceNow
(
NOW.US
)
$
jumped 13% in extended trading Wednesday following report of in-line revenue and higher-than-expected adjusted profit. ServiceNow rang up earnings of $398 million compared with earnings of $63 million in the year-ago quarter.
>>Read more
Mobileye Gains 38% in Year's Best Debut for Big US IPO
$Mobileye Global
(
MBLY.US
)
$
, the self-driving technology company spun off by
$Intel
(
INTC.US
)
$
scored the 2022's biggest trading-debut gain for a major US listing after raising $861 million in an initial public offering priced above its targeted range.
Pfizer Probed in Italy for Allegedly Hiding $1.2 Billion Profit
$Pfizer
(
PFE.US
)
$
is the target of an Italian probe alleging the company hid at least 1.2 billion euros ($1.2 billion) in profit by transferring money to units in other countries, according to people familiar with the investigation. Pfizer says it complies with Italy's taxes, requirements.
Source: Bloomberg, Dow Jones, CNBC, Yahoo Finance
Moomoo is an app offered by Moomoo Technologies Inc. that provides information about investments. Moomoo Technologies is not an investment adviser or a broker-dealer and it provides neither investment or financial advice nor securities trading services. All contents such as comments and links posted or shared by users of the community are opinions of the respective authors only and do not reflect the opinions, views, or positions of Moomoo Technologies, its affiliates, or any employees of Moomoo Technologies or its affiliates. You are advised to consult a qualified financial or tax advisor for your personal financial planning and tax situations. Moomoo makes no representation or warranty as to its adequacy, completeness, accuracy or timeliness for any particular purpose of the above content.
14