Q3 P/L Challenge: How do you trade the volatile markets?
Views 30K
Contents 74
Friday Outlook
Today The Buyers have prevailed and put an end to the selling for now.
10 year US Treasury Bond Yields hit 14 year highs today.


MarketWatch.com 10-21-2022
But have then Declined to turn Red for the day so far.... This is allowing the Equity market to JUMP up!
This is Good news and a Needed Relief for the Market.
The Indicies were Green Monday and Tuesday of this week (10/17-10/18) But the Sellers won out for Wednesday and Thursday. Although Not without a LOT OF VOLATILITY in the market during the day.

Today seems to tell me that We are in for some more green into monday and Possibly furthur on then that.
There are several reason I believe that we are looking to have at least a small multi-day rally coming next week. But I also believe it will be an attempt to have a Big rally again like we experianced In July And August.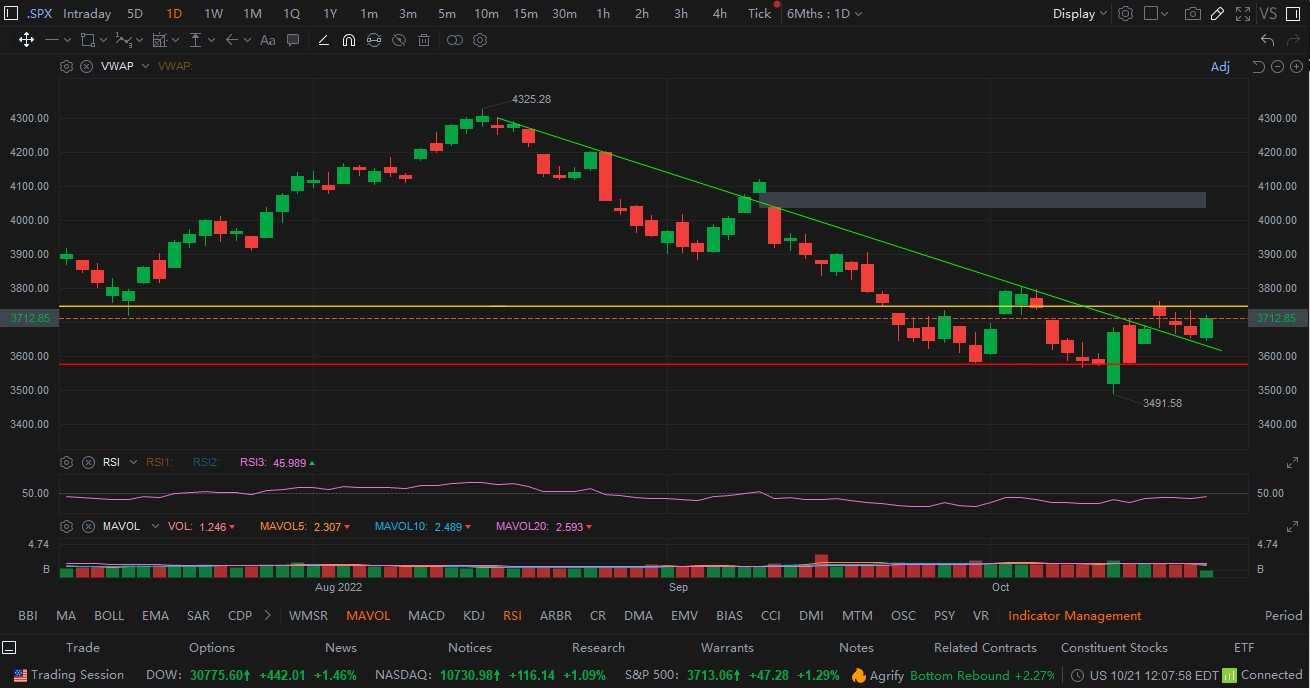 S&P 500 Daily Chart With Trend Line 10/21/22
This is the S&P 500 Chart with the Daily Candles. The Trend Line I drew (green) and have been using for the past few days. I also put in the Support (red) and Resistance (yellow) lines to help follow what was really happening. Each time in the past few days it continued to bounce of the trend line and attempt to break past the resistance. Today the market has acted differently then the past two days. Today the market started out Red but Went Green and (although it had a decent pull back) it has risen well above 1%. Compared to the last couple days that were basicly flat (excluding Pre Market) just Up down Up Down (with Down Winning over each day)
There is more to what moves the market then just technical analysis accounts for. Last week Kicked off Quater 3 Earnings Season. A lot of the results coming out are better then expected and Some companies are even raising thier forward Guidences.
Air Lines like
$United Airlines
(
UAL.US
)
$
$American Airlines
(
AAL.US
)
$
have done very well
Banks
$JPMorgan
(
JPM.US
)
$
$Citigroup
(
C.US
)
$
$Morgan Stanley
(
MS.US
)
$
All reported Well or better then expected
$IBM Corp
(
IBM.US
)
$
$Tesla
(
TSLA.US
)
$
$AT&T
(
T.US
)
$
$Philip Morris International
(
PM.US
)
$
$Freeport-McMoRan
(
FCX.US
)
$
Have all done well Even if some of them have had some pull backs in certain areas.
I believe this is part of what is trying to drive up the market.
In the U.K. the Prime Minister Liz Truss is resigning after only a month and a half due to the failed policy she attempted to implement. Or so thats what she said.
MarketWatch Lizz Truss U.K. Prime Minister Resigns
That also seemed to fair well on our own stock market.
There is also the Idea that the Mid terms are less then THREE WEEKS away already and there is a lot of hope that the republicans can take the majority in boh the house and the senate.
This is also going to be good (In my opinion) on the Stock market because people believe that Republicans will start boosting the economy by increasing the production of energy here in the US and because they will reduce regulation and taxes that are suffocating new growth. Also the crime problem is effecting businesses and Republicans claim they will help stop crime as well (although every politcian says that)
Because of these "catalysts" I think we will get a few days of green into the next week. and a bigger bear market rally coming in the next few weeks or month.
OF COURSE I ACTUALLY HAVE NO IDEA WHAT WILL ACTUALLY HAPPEN! and I am by no means an expert on this stuff. Although I do study it daily.
I personally used the dip in the red this morning to sell out of all my PUT Options and (waited for good entries) and Bought into my call options (after i made sure it was going green of course)
Economic Calendar For the Coming Week: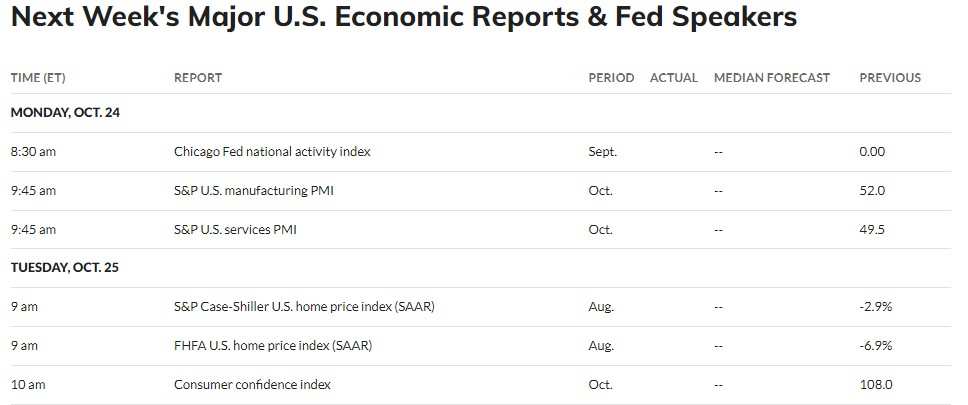 MarketWatch.com Monday and Tuesday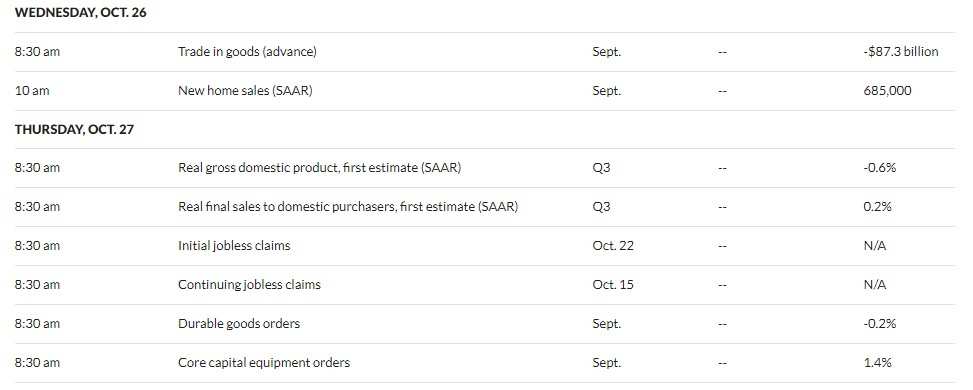 MarketWatch.com Wednesday and Thursday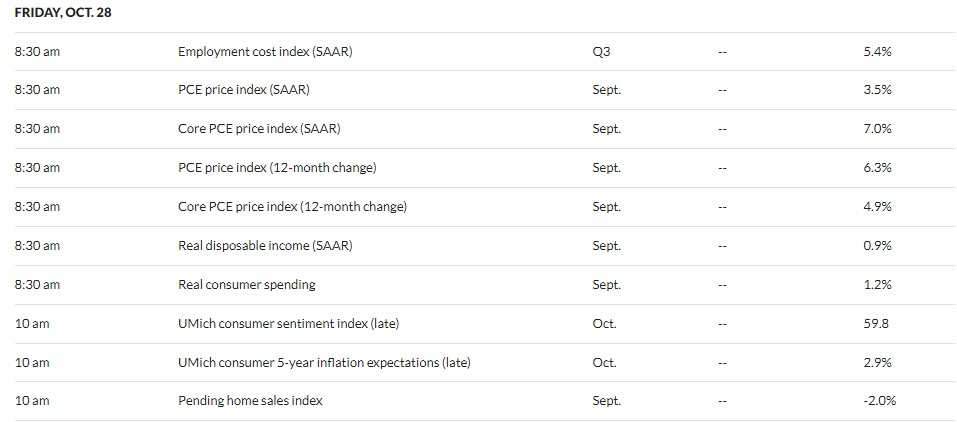 MarketWatch.com Friday
Disclaimer: Community is offered by Moomoo Technologies Inc. and is for educational purposes only.
Read more
29
431K Views