Wall Street Today | Snap Plunges 27% on Slowest Sales Growth as Advertisers Retreat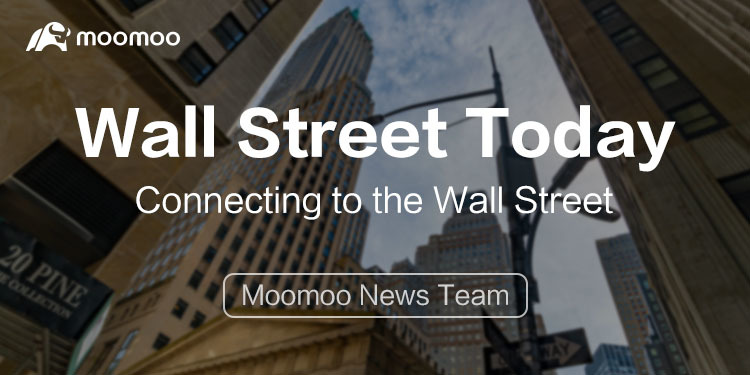 JPMorgan: U.S. Inflation Downshift is on Its Way
JPMorgan sees inflation downshifting, with peak inflation now in the rearview mirror. The financial institution announced in an investor note that it believes by December headline inflation will read at 6.8% while core inflation will sit at 5.1%.
Nouriel Roubini Predicts a Crisis 'Worse' Than the 1970s
Nouriel Roubini is known for his bearish prognostications. He believes that due to a rolling series of supply shocks, we'll have a severe downturn before we get relief from inflation. Unlike the 1970s he says, high levels of private sector debt will make it harder to fight higher prices, and that central banks will reverse course as things start to break in financial markets.
UK Bond Traders Have a Warning for Conservatives Choosing New PM
Traders in UK government bonds helped topple Liz Truss. Now they're setting their sights on the next goal: ensuring her successor will stick to the fiscal discipline required to shore up the country's fragile finances.
10-Year Treasury Yield Tops 4.2% for First Time Since 2008
Treasury yields rose again on Thursday. The benchmark 10-year Treasury yield climbed 10 basis points 4.23%, at one point hitting 4.239% for its highest level since 2008. The yield on the policy-sensitive 2-year Treasury traded up five basis points to 4.608%.
>>Read more
Snap Plunges 27% on Slowest Sales Growth as Advertisers Retreat
$Snap Inc
(
SNAP.US
)
$
reported its slowest quarterly sales growth ever, saying that a decline in advertising spending continues to drag on results. Shares plunged more than 27% in late trading.
>>Read more
Musk Plans to Cut Twitter Workforce by 75%, Washington Post Says
Musk, whose $44 billion purchase of the social network is set to close by Oct. 28, would reduce
$Twitter (Delisted)
(
TWTR.US
)
$
's staff to just more than 2,000 people, compared with the 7,500 it currently employs, the Post reported, citing Musk's comments to prospective investors.
>>Read more
Blackstone Earnings Sink as Private-Equity Portfolio Takes Hit
$Blackstone
(
BX.US
)
$
's net income plummeted in the third quarter as the value of its private-equity portfolio declined. The New York investment firm reported net income of $2.3 million, or less than 1 cent a share, compared with a profit of $1.4 billion, or $1.94 a share, during the same period last year.
>>Read more
Apple Has Another iPhone Update Coming on Monday. Here's What's New
Starting on Monday,
$Apple
(
AAPL.US
)
$
's iOS 16.1 update will allow iPhone, iPad and Apple TV users to access Fitness+ even if they don't have an Apple Watch. On iOS 16.1, clean energy iPhone charging optimizes charging for when cleaner energy sources are available, Apple says, helping to decrease your iPhone's carbon footprint.
Source: Bloomberg, Dow Jones, CNBC, Yahoo Finance
Disclaimer: Moomoo Technologies Inc. is providing this content for information and educational use only.
Read more
1
20