Tesla Q3 2022 earnings conference call
$Tesla
(
TSLA.US
)
$
Tesla Q3 2022
earnings conference call is scheduled on
October 19 at 5:30 PM ET / October 20 at 5:30 SGT
.
Subscribe to join the live earnings conference with the management NOW!
Previous Revenue and Net Income
Under the previous Income Statement in
2022/Q2
:
Tesla's
revenue was
$16.93 billion,
up
41.61%
The net
income
of
Tesla
was
$2.27 billion, up 92.61
% YOY.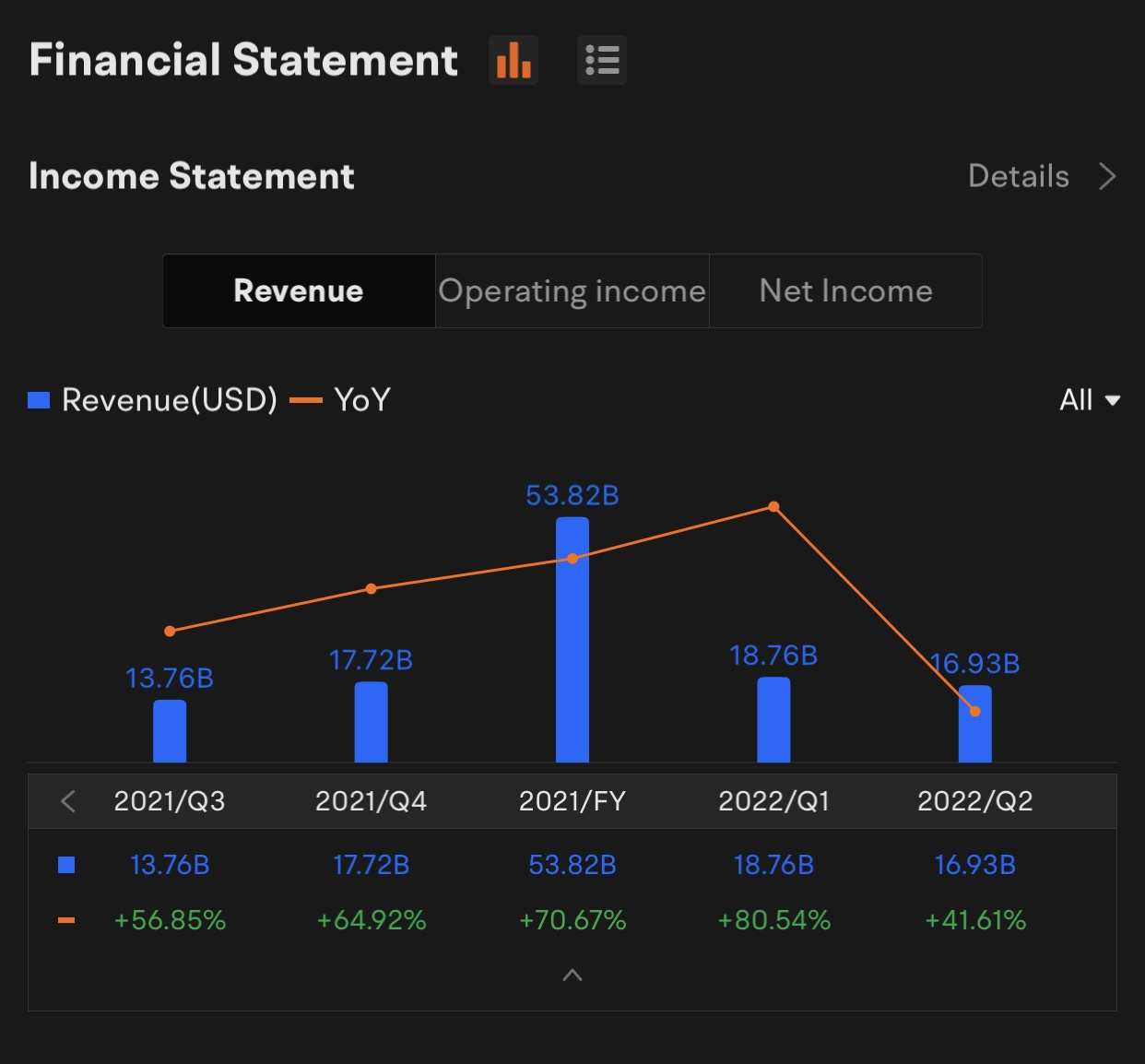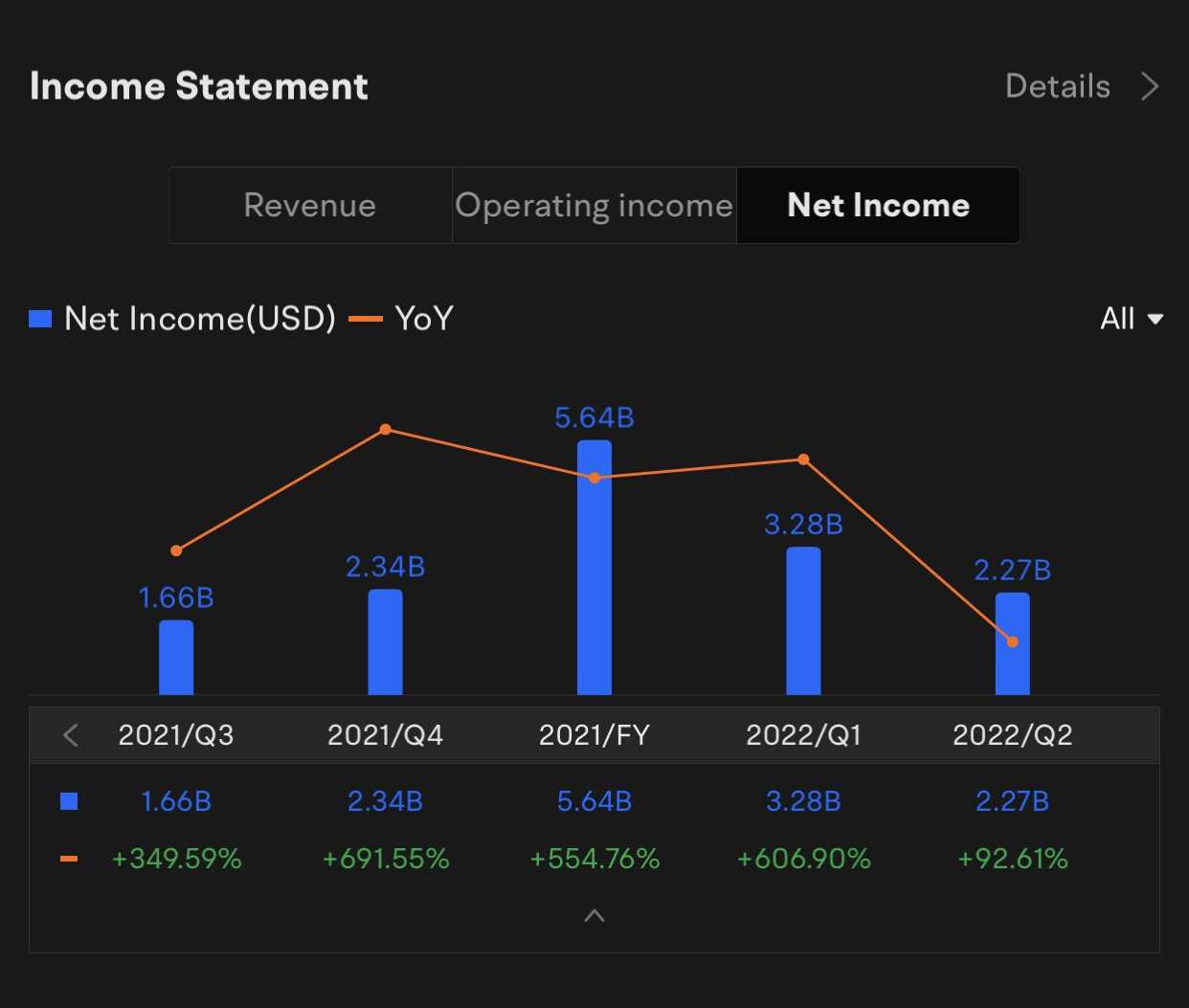 Under the Financial Estimates for
Q3
:
Revenue:
22
analysts have made an average estimate of
$22.521 billion in Q3
revenue.
Earnings Per Share:
23
analysts estimated EPS is
$1.049.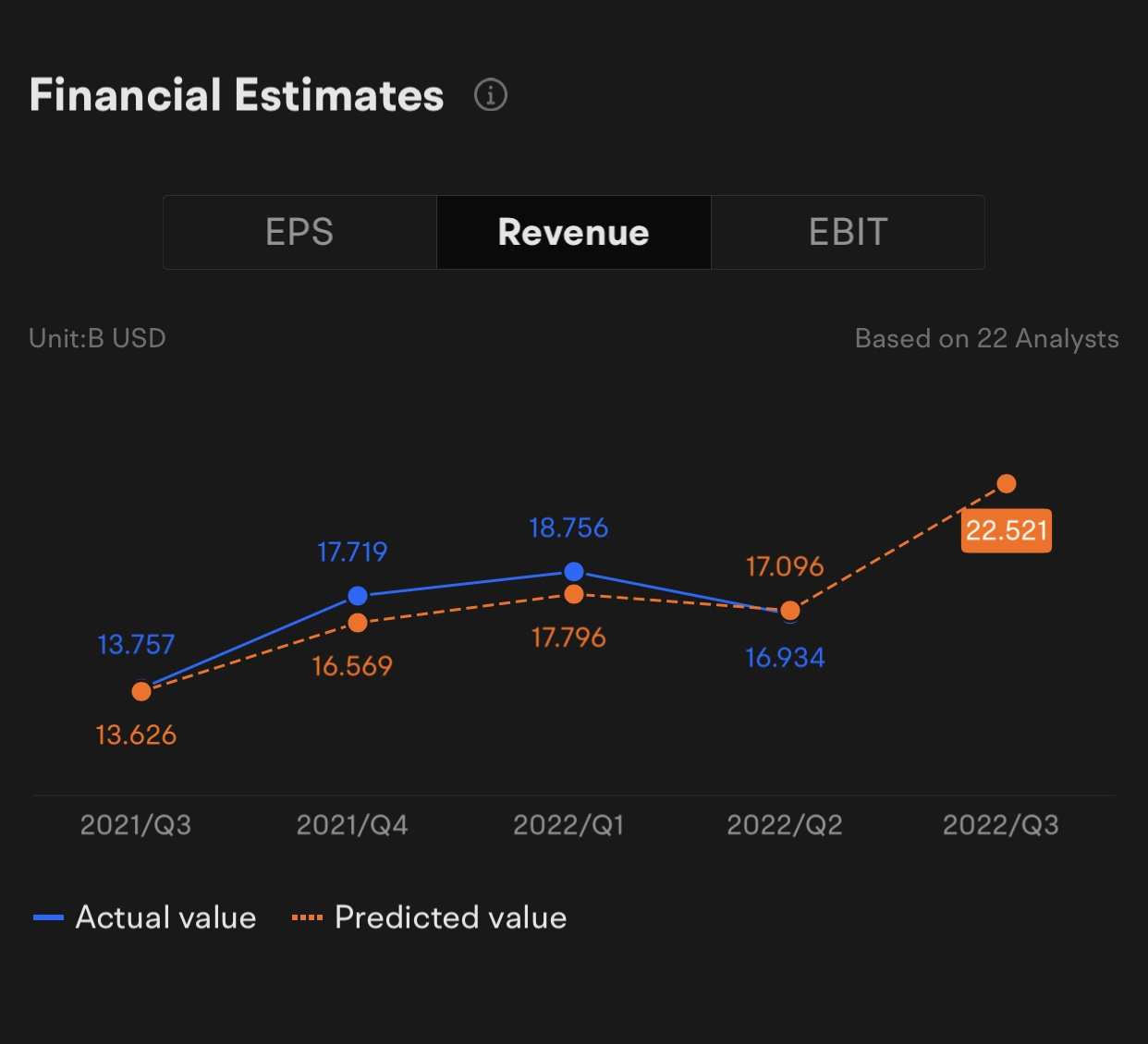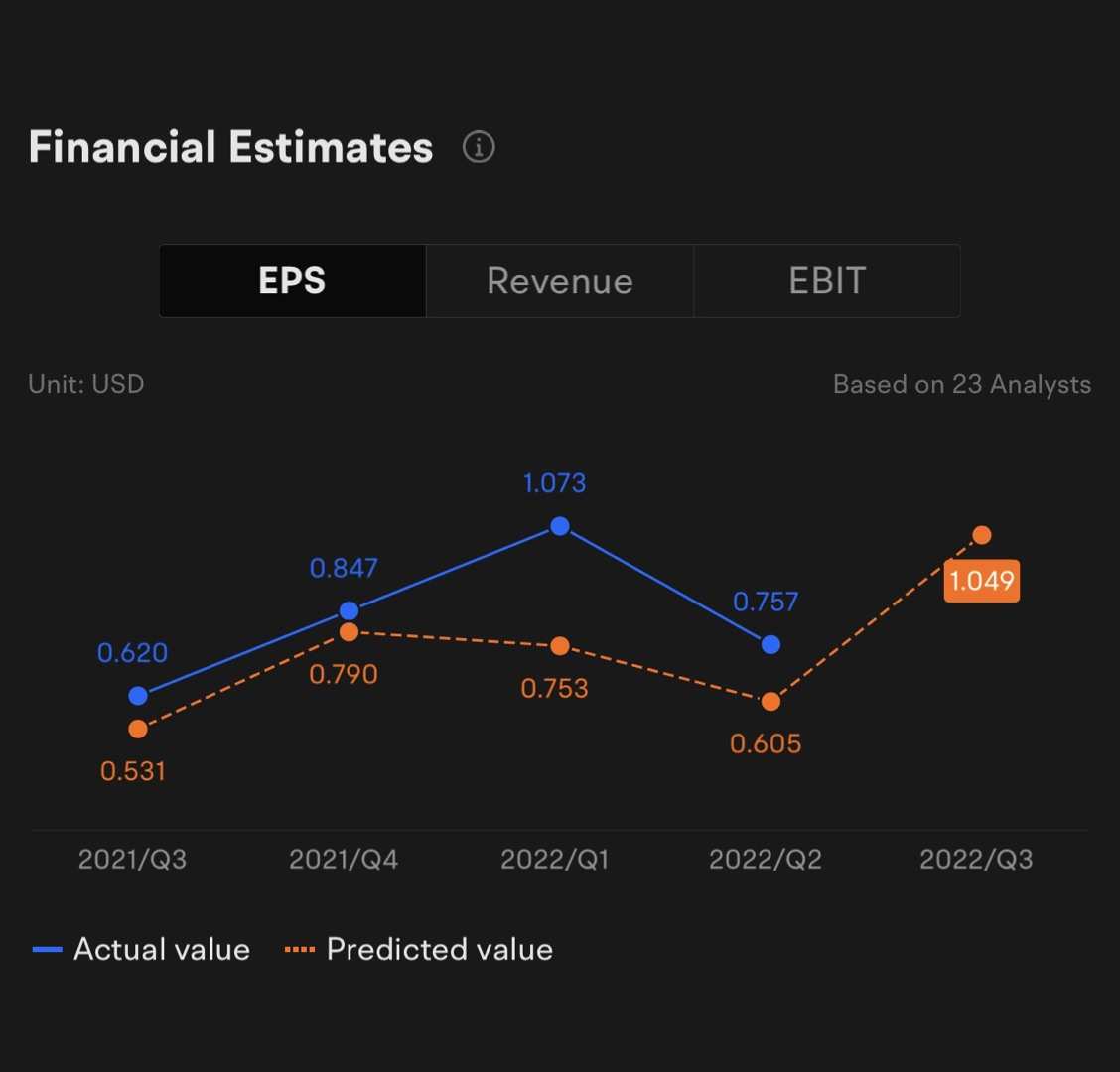 Note: you can view all data & charts above by tapping the "Financial" button under "Detail Quotes" page.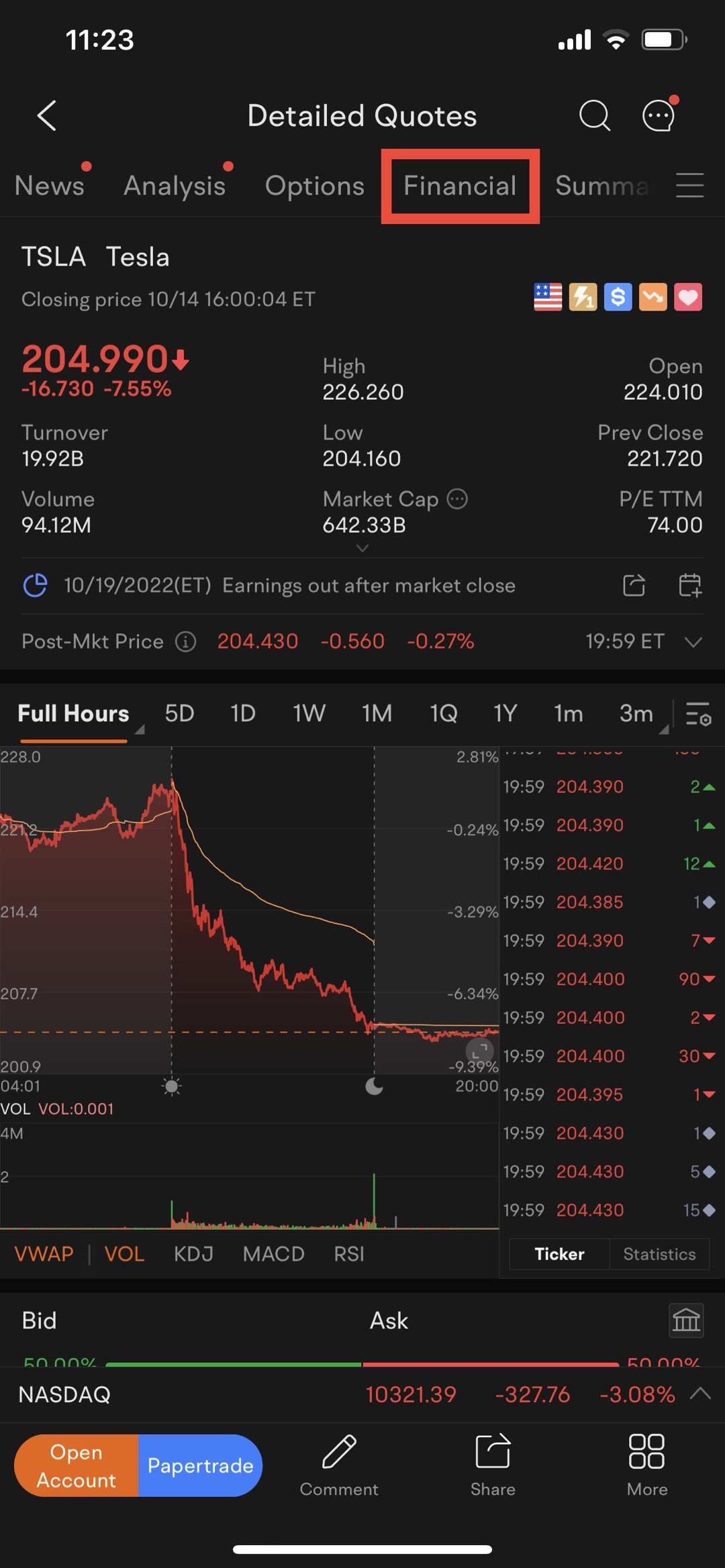 What do you expect from
Tesla's Q3
earnings? Will the company beat or miss the estimates? Make sure to click the "Book" button to get what managements have to say!
Disclaimer: The live video is made available for informational purposes only. Before investing, please consult a licensed professional.
Moomoo is an app offered by Moomoo Technologies Inc. that provides information about investments. Moomoo Technologies is not an investment adviser or a broker-dealer and it provides neither investment or financial advice nor securities trading services. All contents such as comments and links posted or shared by users of the community are opinions of the respective authors only and do not reflect the opinions, views, or positions of Moomoo Technologies, its affiliates, or any employees of Moomoo Technologies or its affiliates. You are advised to consult a qualified financial or tax advisor for your personal financial planning and tax situations. Moomoo makes no representation or warranty as to its adequacy, completeness, accuracy or timeliness for any particular purpose of the above content.
15