Moo Humor
Views 1.3M
Contents 2393
MooHumor: Whatever happened, happened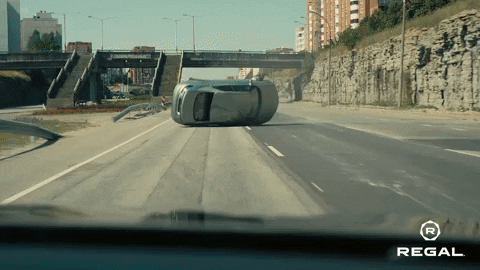 There's a saying goes:
"Look forward with hope, not backward with regret."
Whatever happened, happened. There is no point in lingering on it.
That is a positive approach to life.
But is it right for investors to use it in the same way while making trades?
Some would argue that:
"your past is your best teacher."
It helps investors to avoid previous mistakes.
So which do you prefer?
Now let's see some real-life examples!


@LeicesterM
: Just took a line of hopium and I still believe! ‍



Probably nothing though.
$AMC Preferred Equity Unit
(
APE.US
)
$
$AMC Entertainment
(
AMC.US
)
$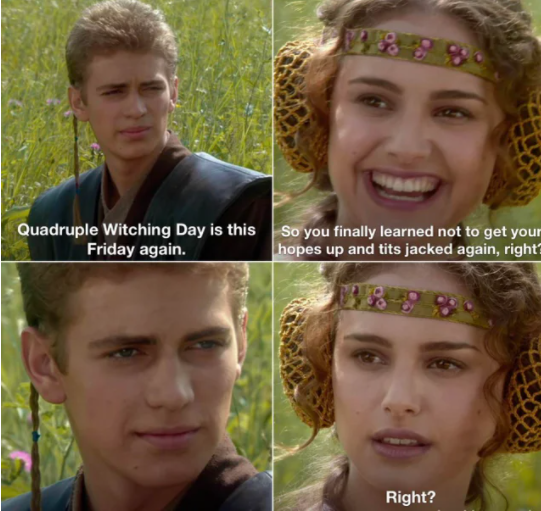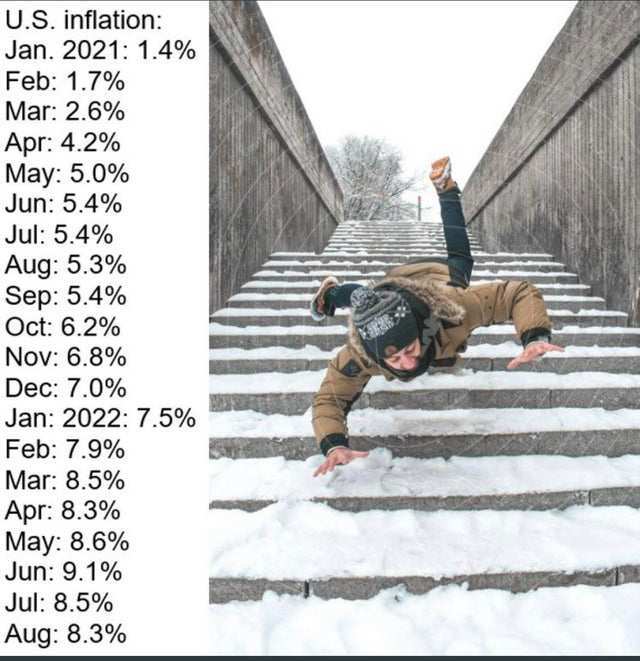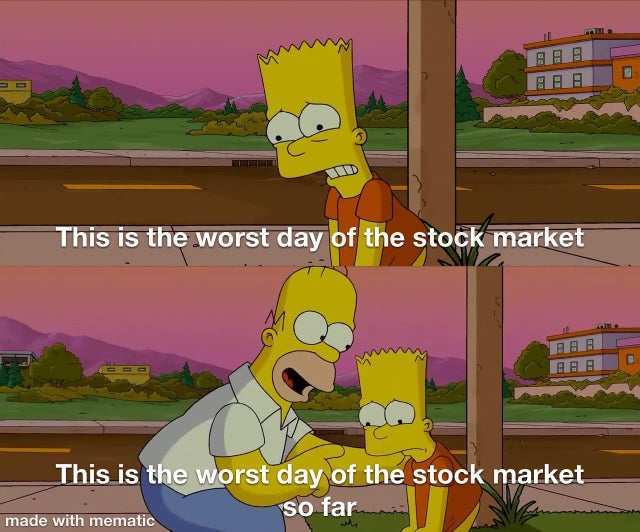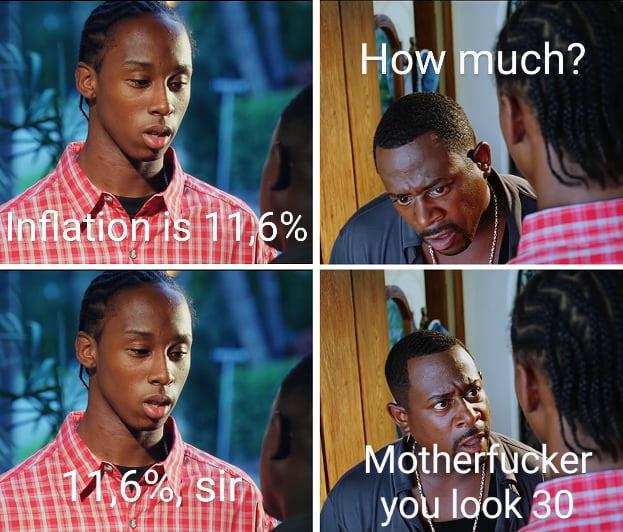 Hell inflation will come of oil prices rebound in winter as EU & other Asian countries cuts back on Russian reserves.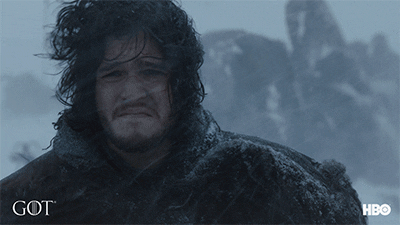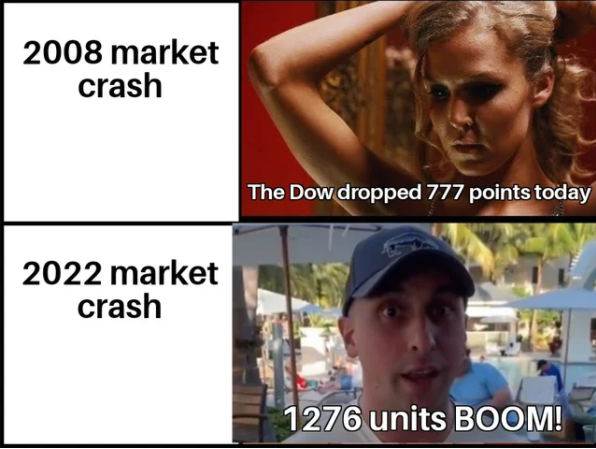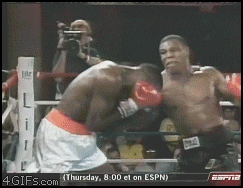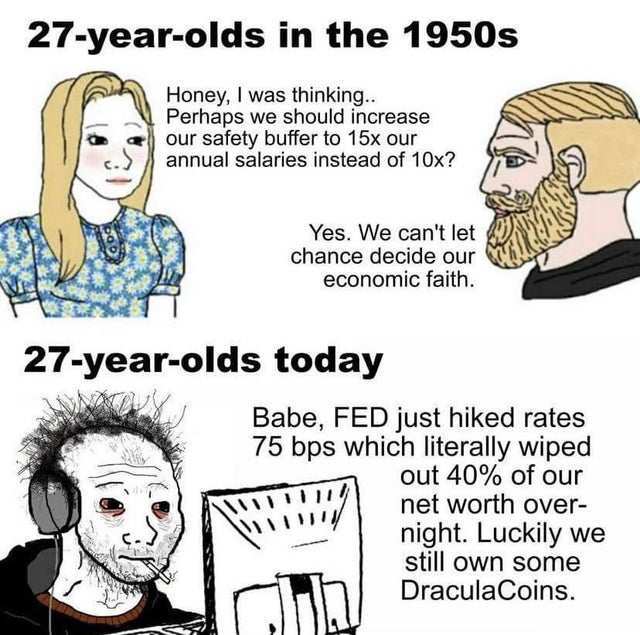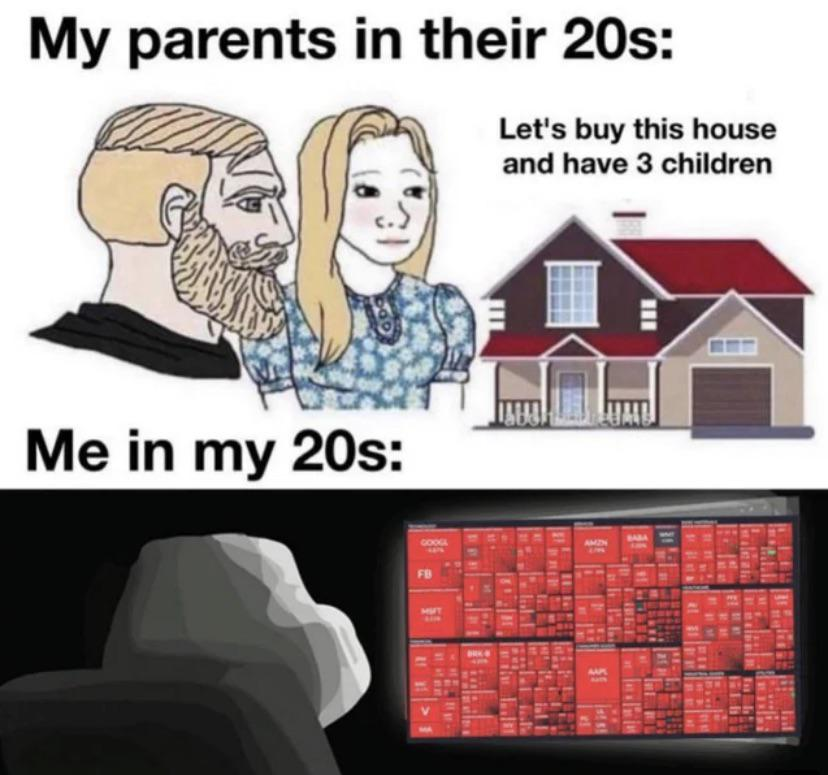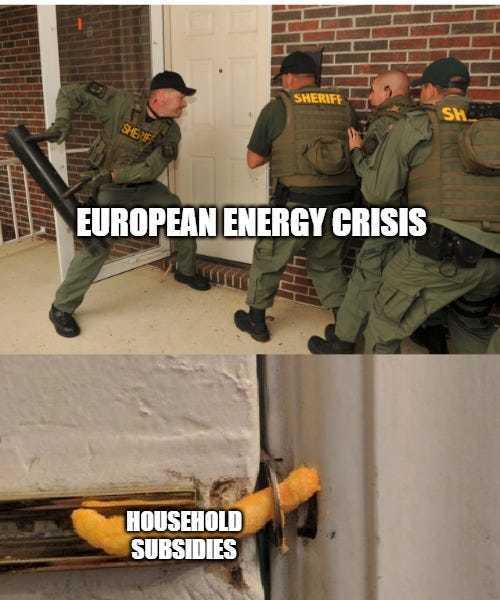 This week, we'd like to invite you to comment:
How do you find the balance between looking back to the past and looking forward to the future?
We will select
20 TOP COMMENTS
by next Monday.
Winners will get
88 points
by next week, with which you can exchange gifts at the Rewards Club.
*Comments within this week will be counted.
You may post:

A related meme in gif or jpg format

Your thoughts about this topic

Other creative ways to show us your sense of humor
That's all for this week. Peace!



Disclaimer: Moomoo Technologies Inc. is providing this content for information and educational use only.
Read more
1
1
4
3
46
4