CGS-CIMB maintains 'hold' on Sea as it pushes for profitability
$Sea
(
SE.US
)
$
$CGS
(
06881.HK
)
$
has maintained its
"hold"
call and target price of
US$92 ($128.64)
on Sea after the company's e-commerce arm Shopee scaled back its presence in Latin America.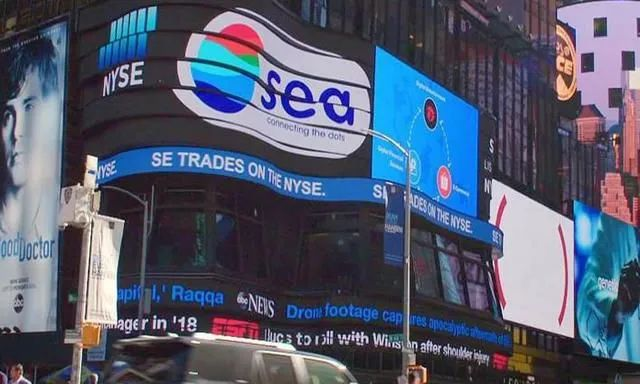 Layoffs are expected to impact dozens of employees, but CGS-CIMB analysts Ong Kang Chuen and Kenneth Tan believe that
Shopee will continue to leverage its cross-border operations to maintain its presence in Chile, Colombia and Mexico
.

The move leaves Poland as Shopee's last "test market", while Brazil is unaffected
, as it was reclassified as a core market in March.

In their report, Ong and Tan note that Shopee entered Chile, Colombia, Mexico and Argentina in 2021 and they are currently at nascent stages,
estimating that they account for a "low single-digit" of Shopee's gross merchandise value (GMV)
as of 2QFY2022 ended June, and
an even lower sales contribution, as there are higher subsidies given out in new markets
.

However, by maintaining its presence in the three markets through cross-border operations, they believe
Sea is not ruling out the potential re-establishment of local operations in those markets should the macro environment improve
.

They highlight that the
scaled-back presence could potentially save
US$40 million
a year
, or
1.6%
of Shopee's FY2022 adjusted ebitda.

Ong and Tan add that, "Generally, we believe the move is-line with Sea's latest strategic direction to prioritise profitability and cashflow management.
We expect Sea to break even on adjusted ebitda by 2HFY2023, and non-GAAP profitability by FY2024
."
Moomoo is an app offered by Moomoo Technologies Inc. that provides information about investments. Moomoo Technologies is not an investment adviser or a broker-dealer and it provides neither investment or financial advice nor securities trading services. All contents such as comments and links posted or shared by users of the community are opinions of the respective authors only and do not reflect the opinions, views, or positions of Moomoo Technologies, its affiliates, or any employees of Moomoo Technologies or its affiliates. You are advised to consult a qualified financial or tax advisor for your personal financial planning and tax situations. Moomoo makes no representation or warranty as to its adequacy, completeness, accuracy or timeliness for any particular purpose of the above content.