UPDATE September 2
Well September started just how I thought, I was early but caught up today as I sold my October shorts and went long quickly, I haven't sold my longs yet because momentum looked strong going into Friday - but we shall see -
bear
markets turn on
bulls
quickly.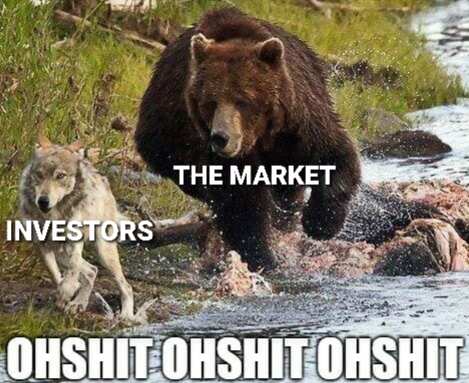 That's why I recommend buying short positions today and not selling or going long - unless you trust your ability to spot reversals... my problem is I was on a 300%+ hot streak and got prideful and greedy


but the market has a way of humbling you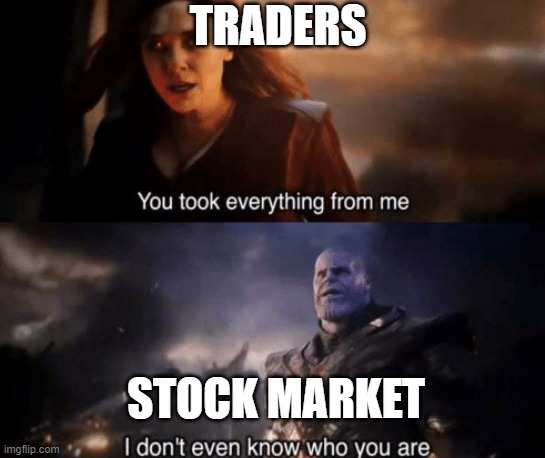 Let's see how tomorrow may play out and what the market looks like going forward.
the long strong trend is
BEARISH
$ProShares UltraPro Short QQQ ETF
(
SQQQ.US
)
$
By mid September we should see low 270s, but heres the thing - the higher and faster we go before we fail then the farther down we go. for example if we run to 308 today and reverse by days end I see us dropping below 250 by
October

(time is the hardest to predict).
To be honest I kind of see that because it lines up with my predicted dollar spike and mid September silver/gold crash - but
iam
elastic and not married to one scenario only probabilities.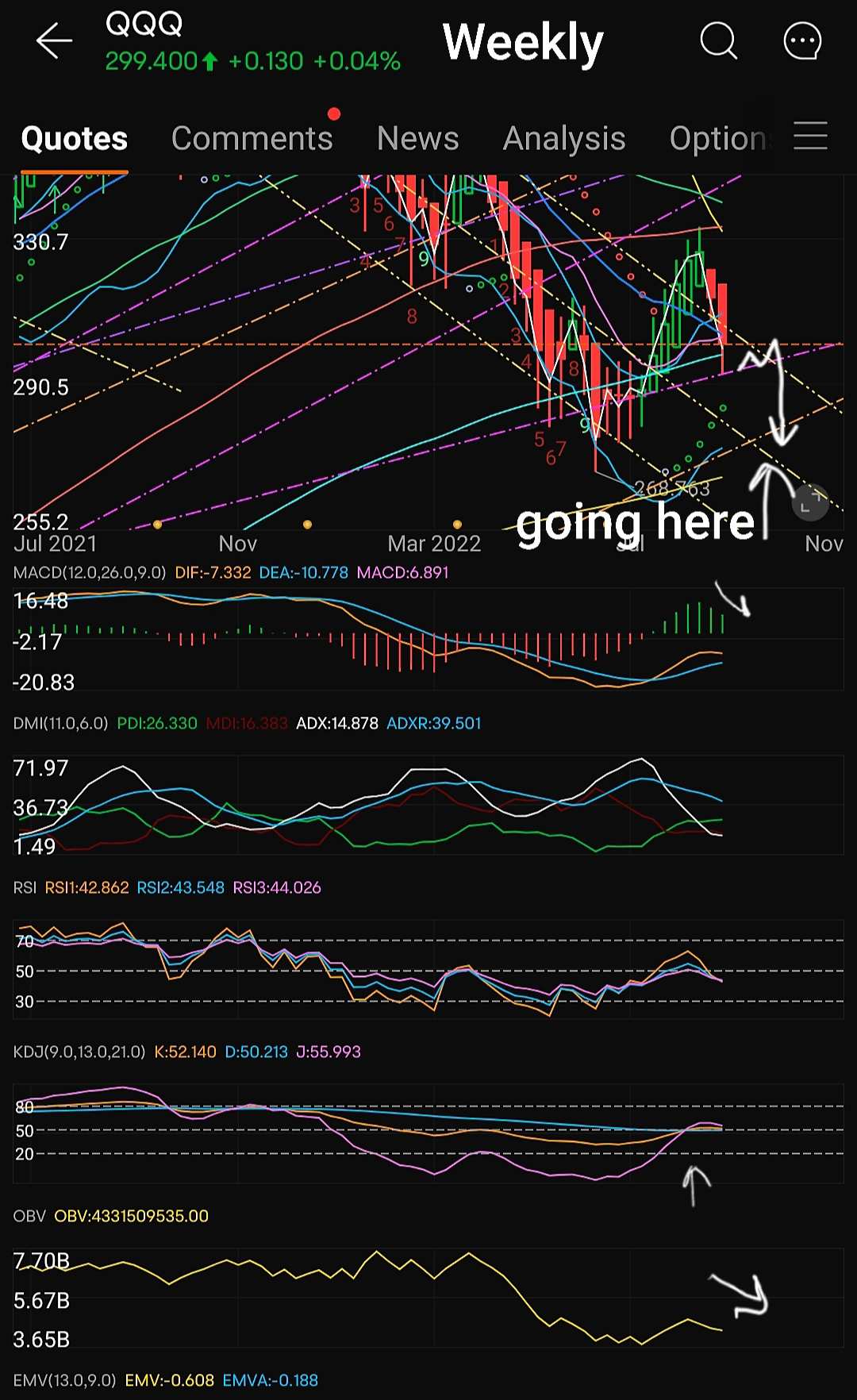 But the short trend is

$Invesco QQQ Trust
(
QQQ.US
)
$
Bullish
but not a bold bullish although it could be.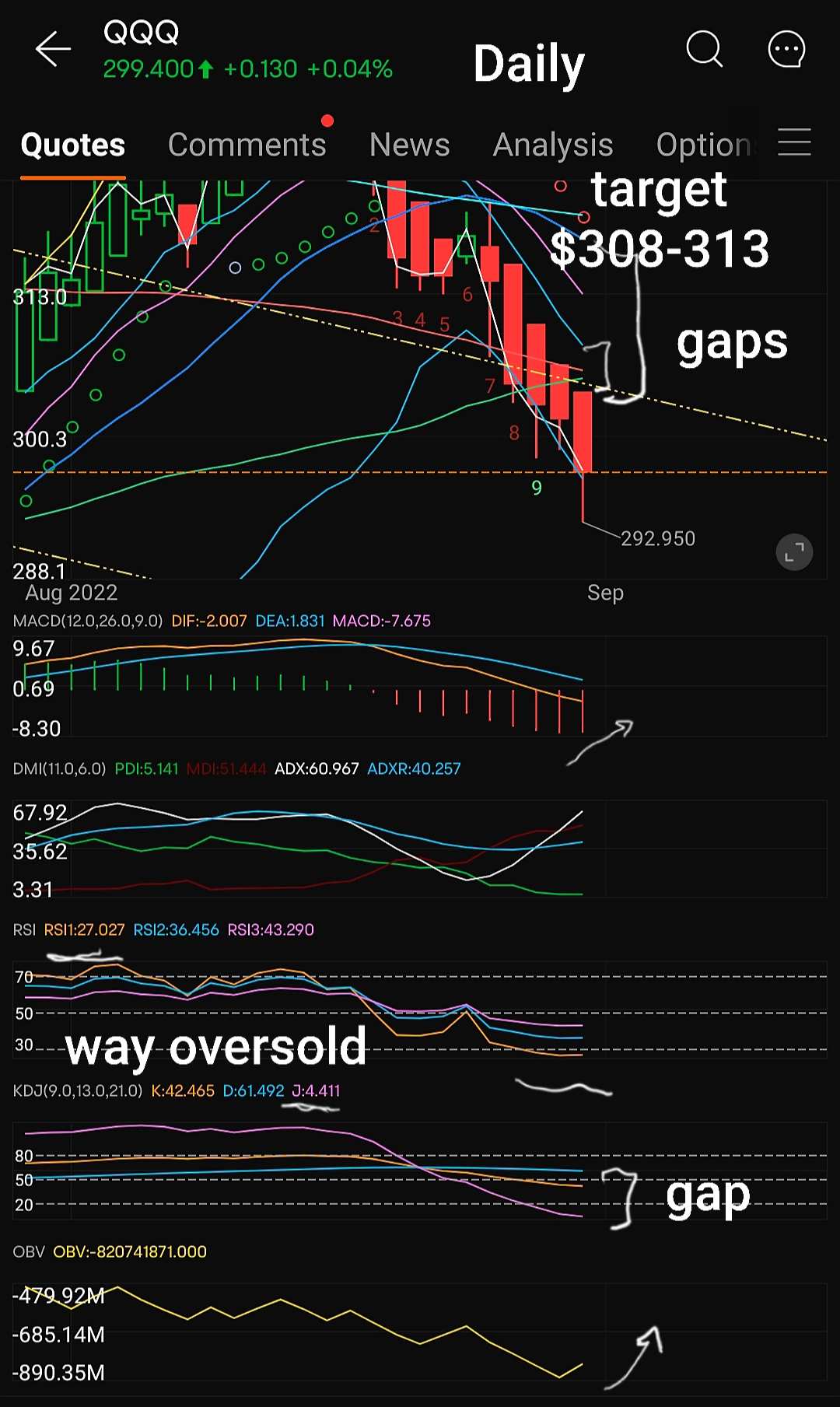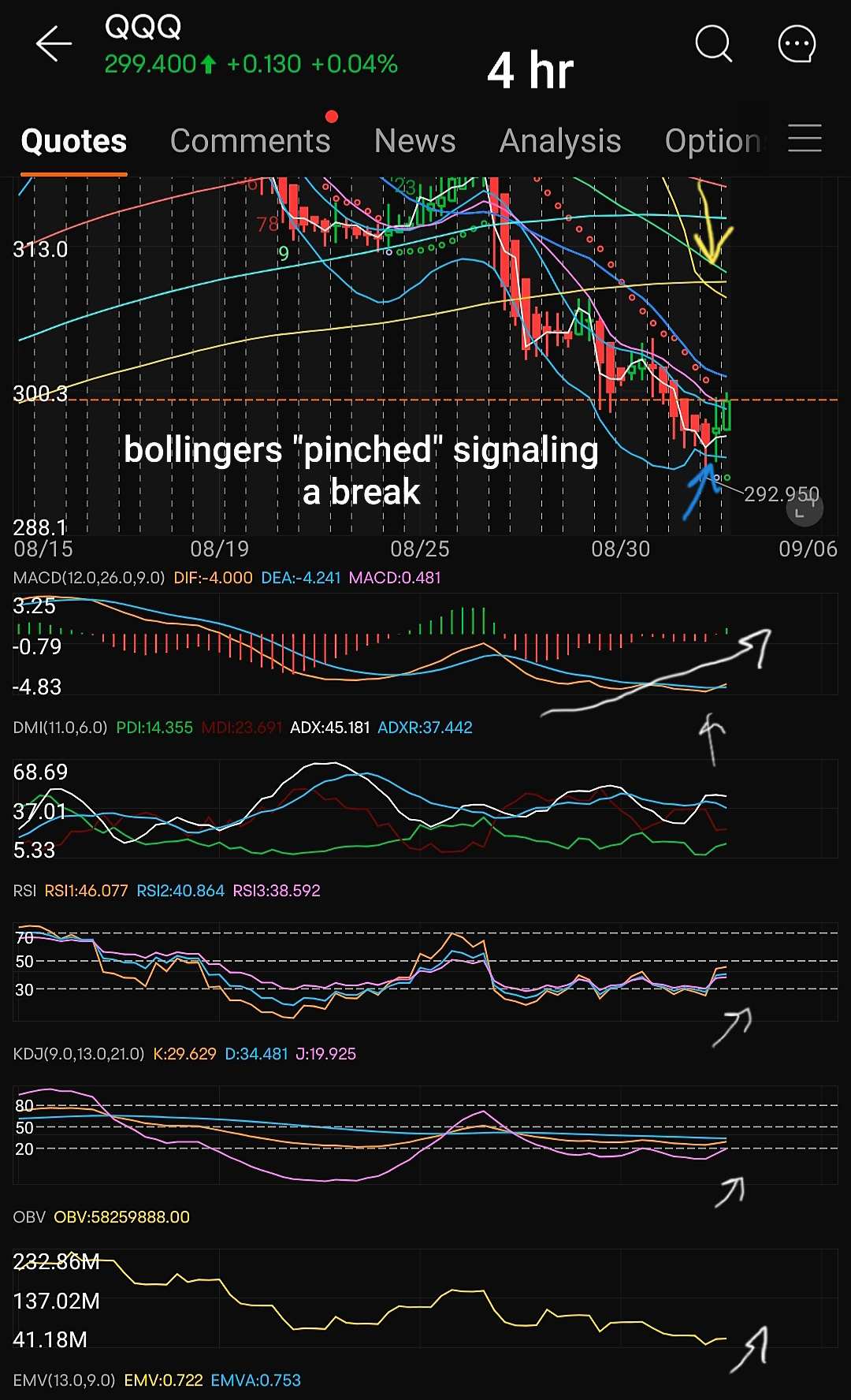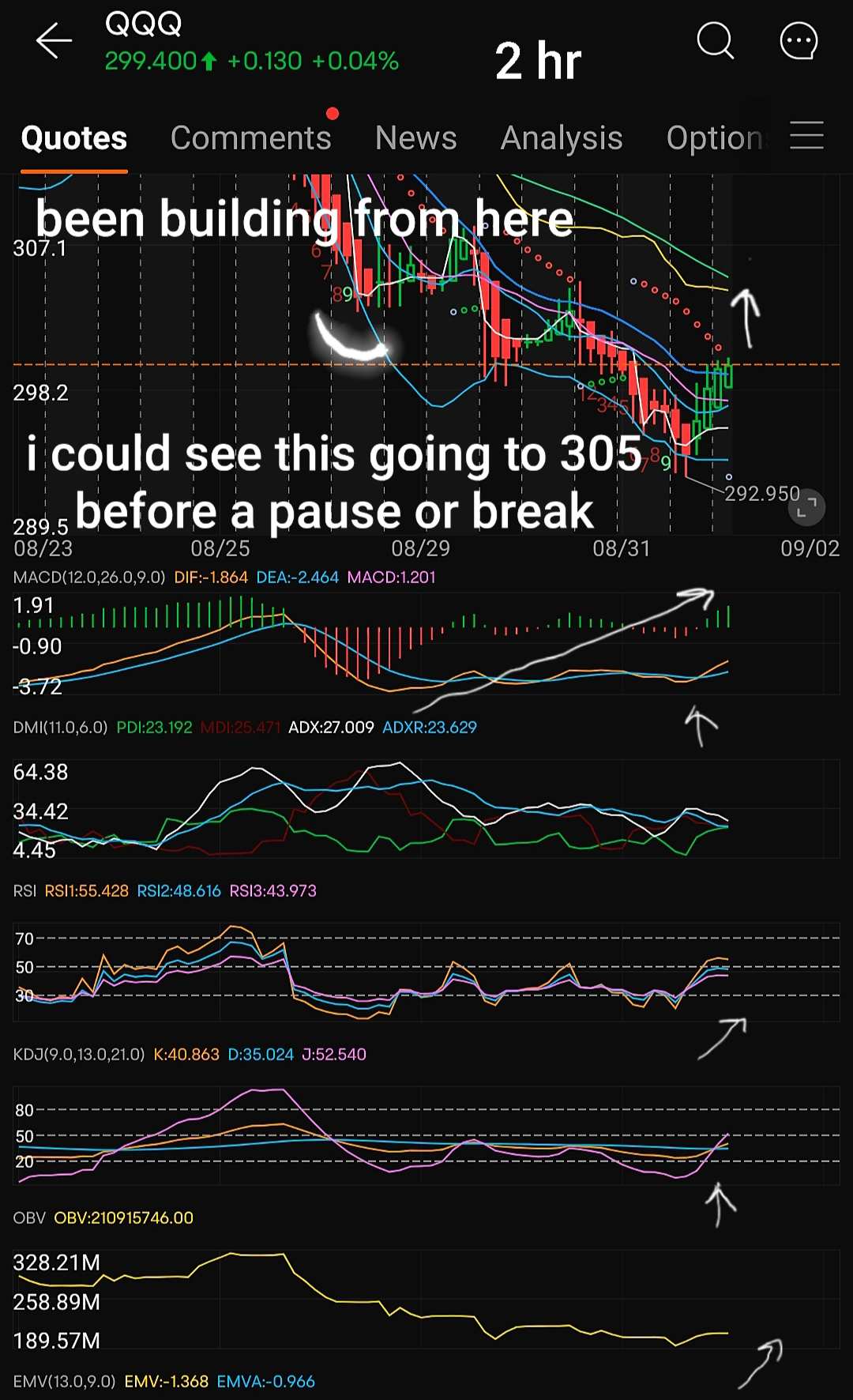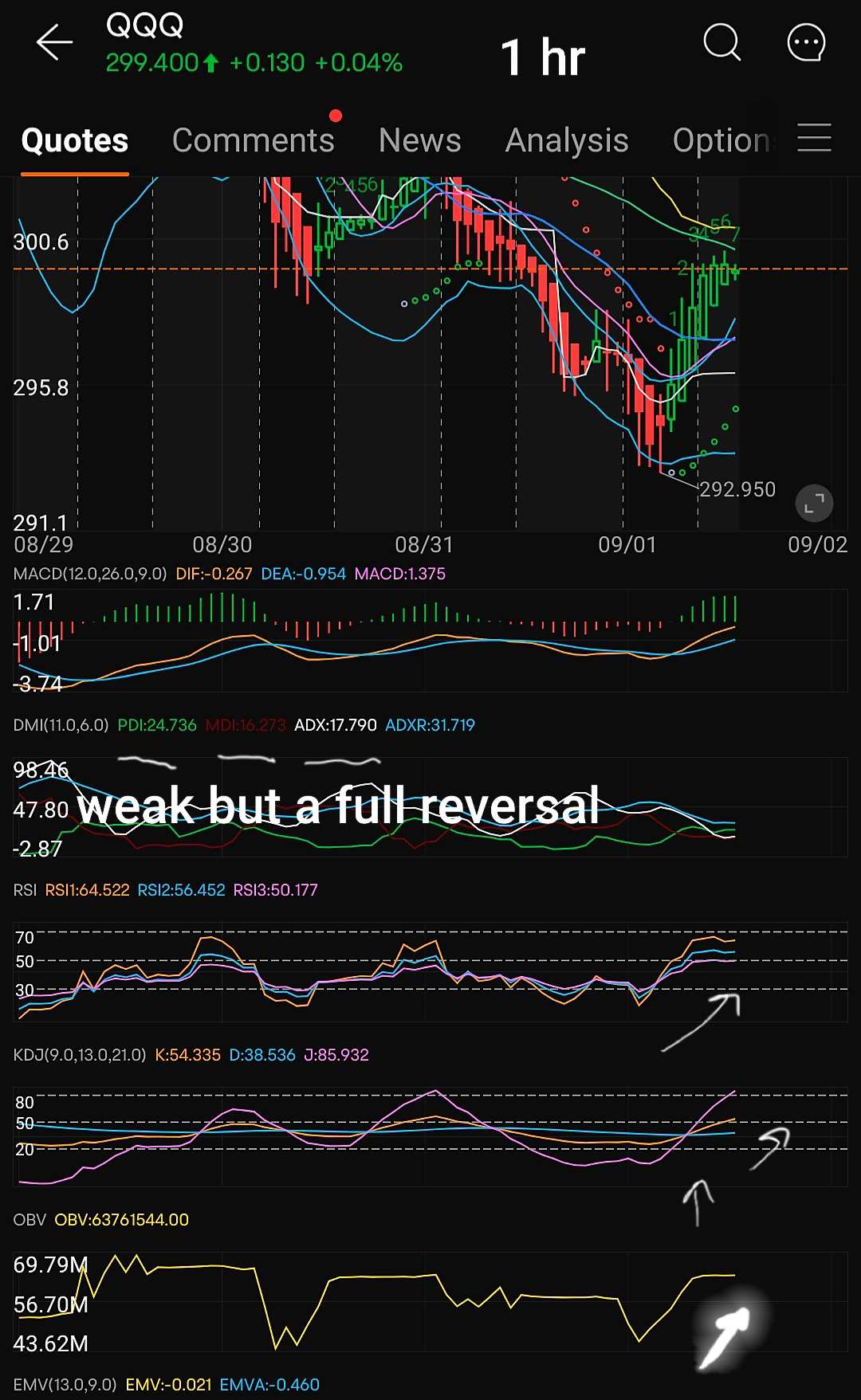 How about the rest of the market?
Well if you missed the oil dip that's ok we are still early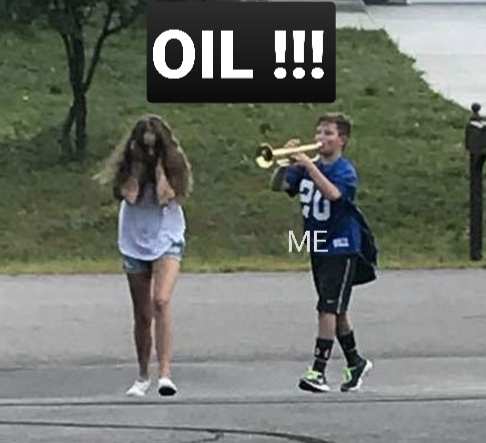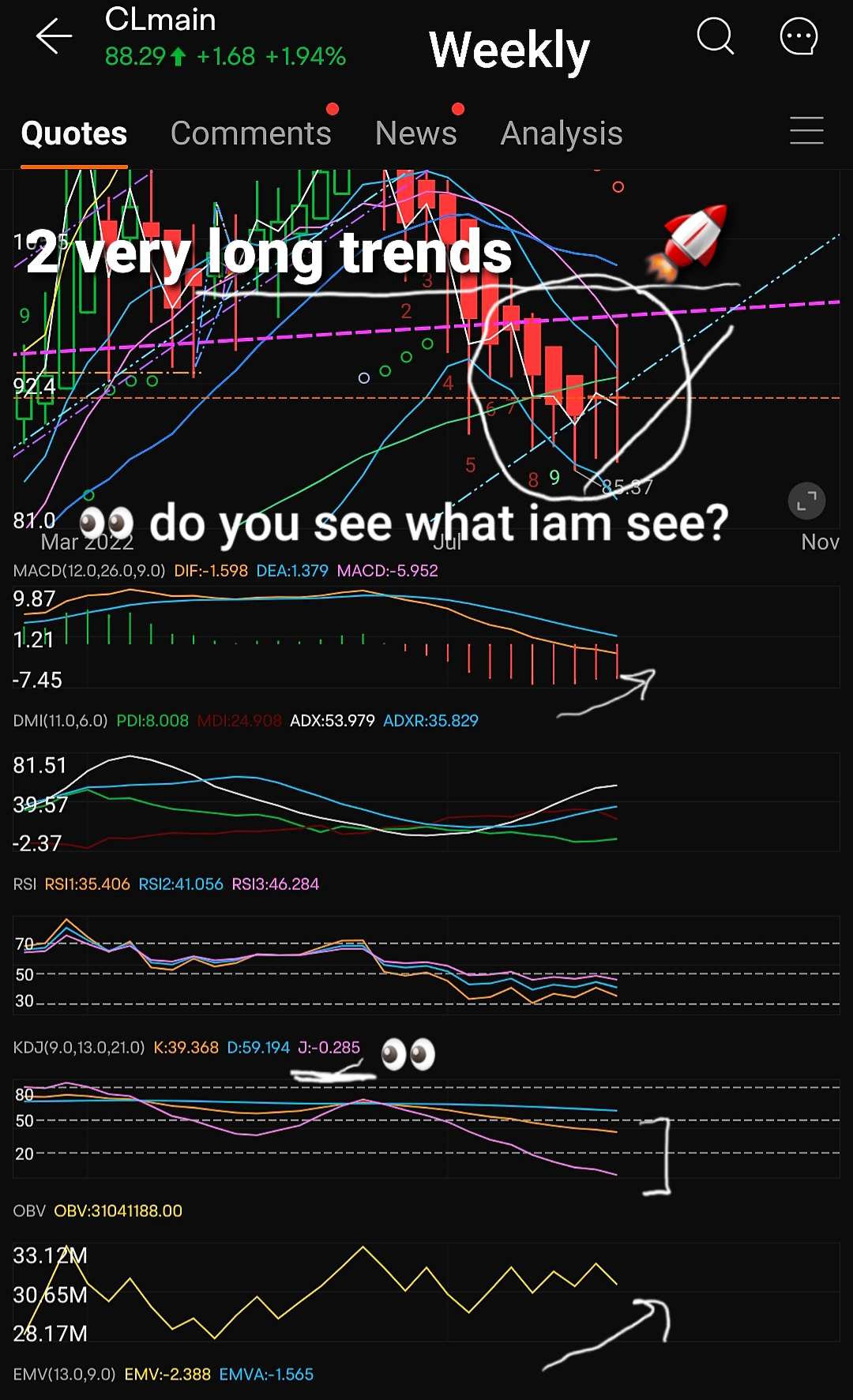 Short term
BULLISH... Oil dips are a gift from the market gods.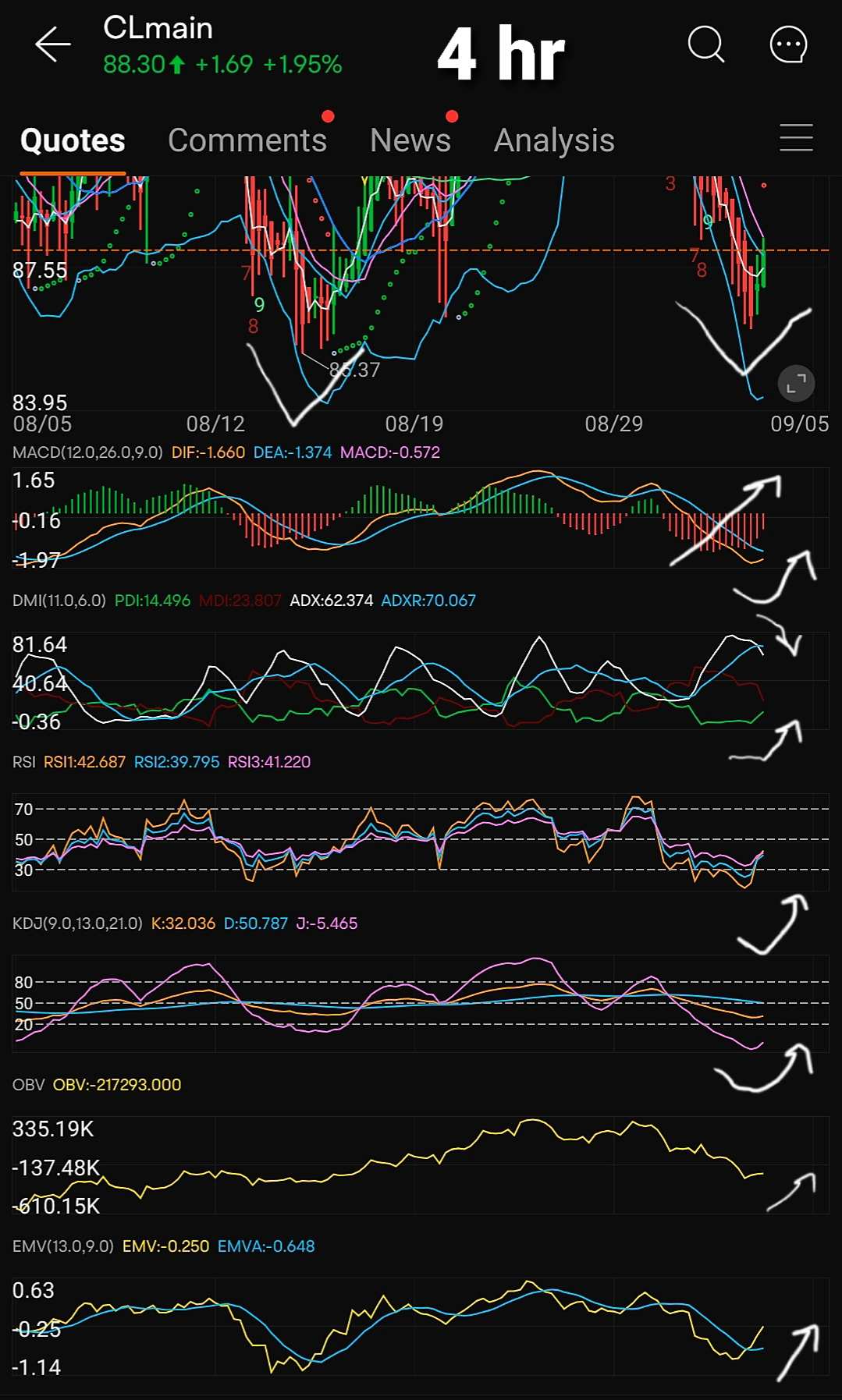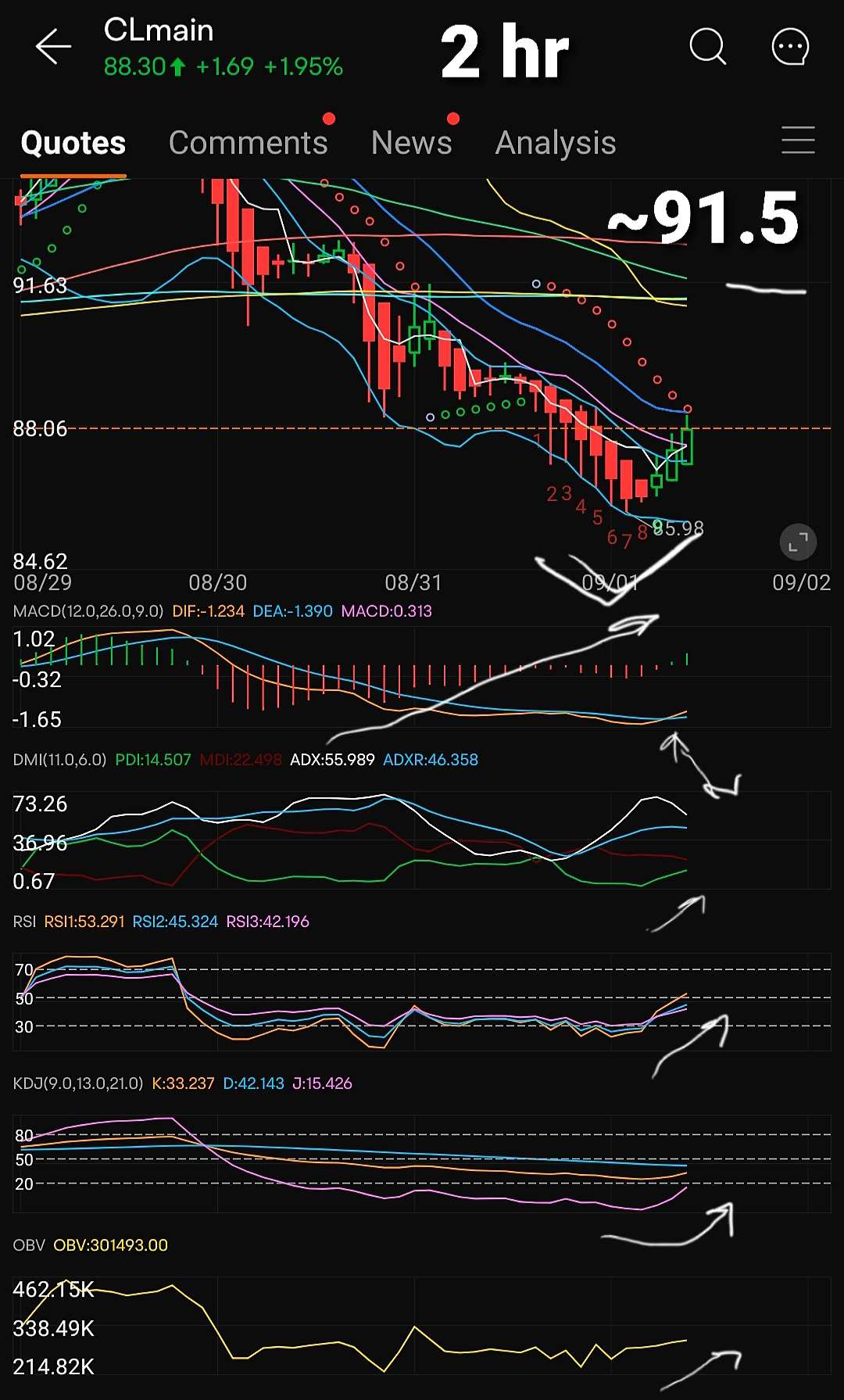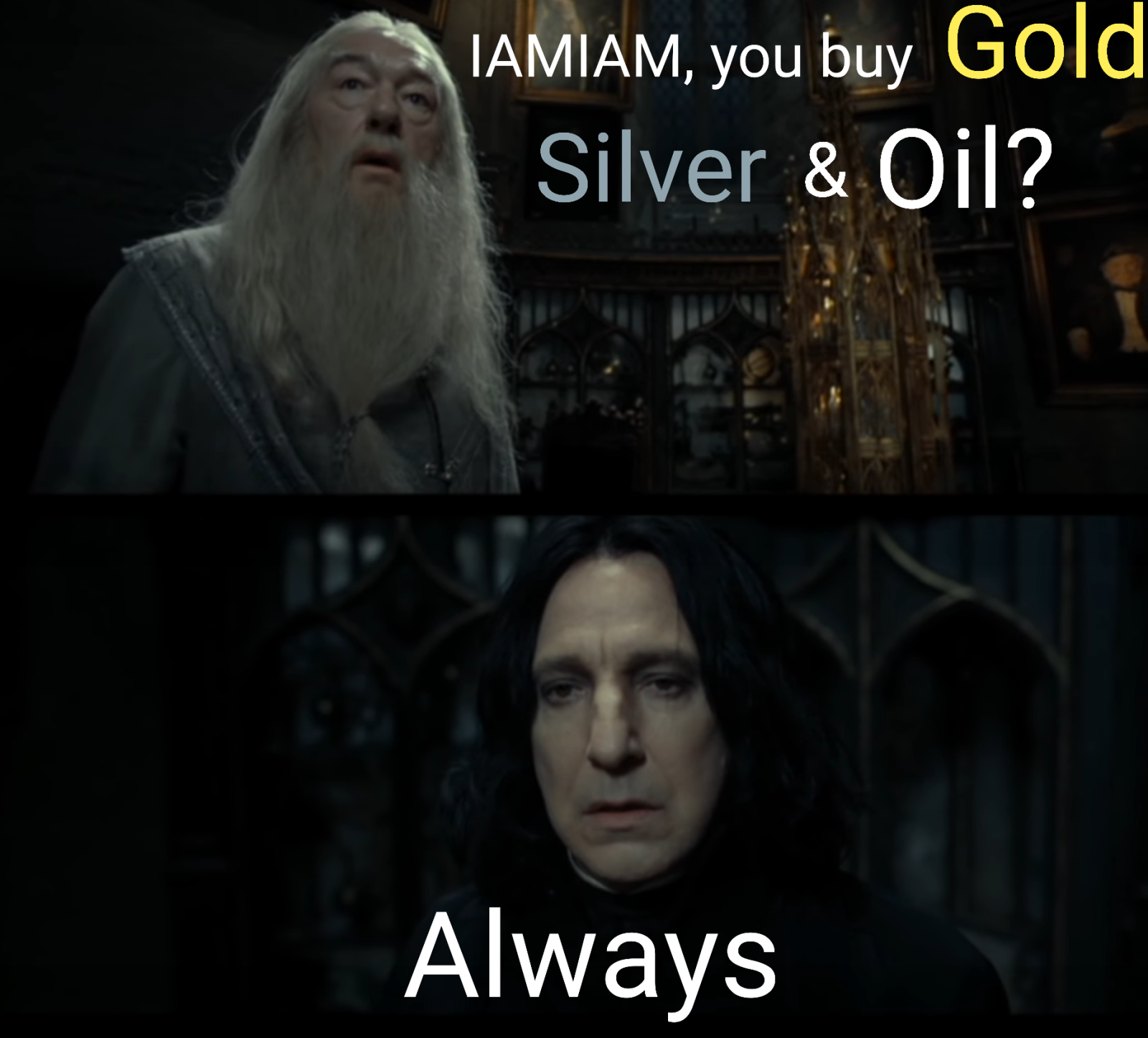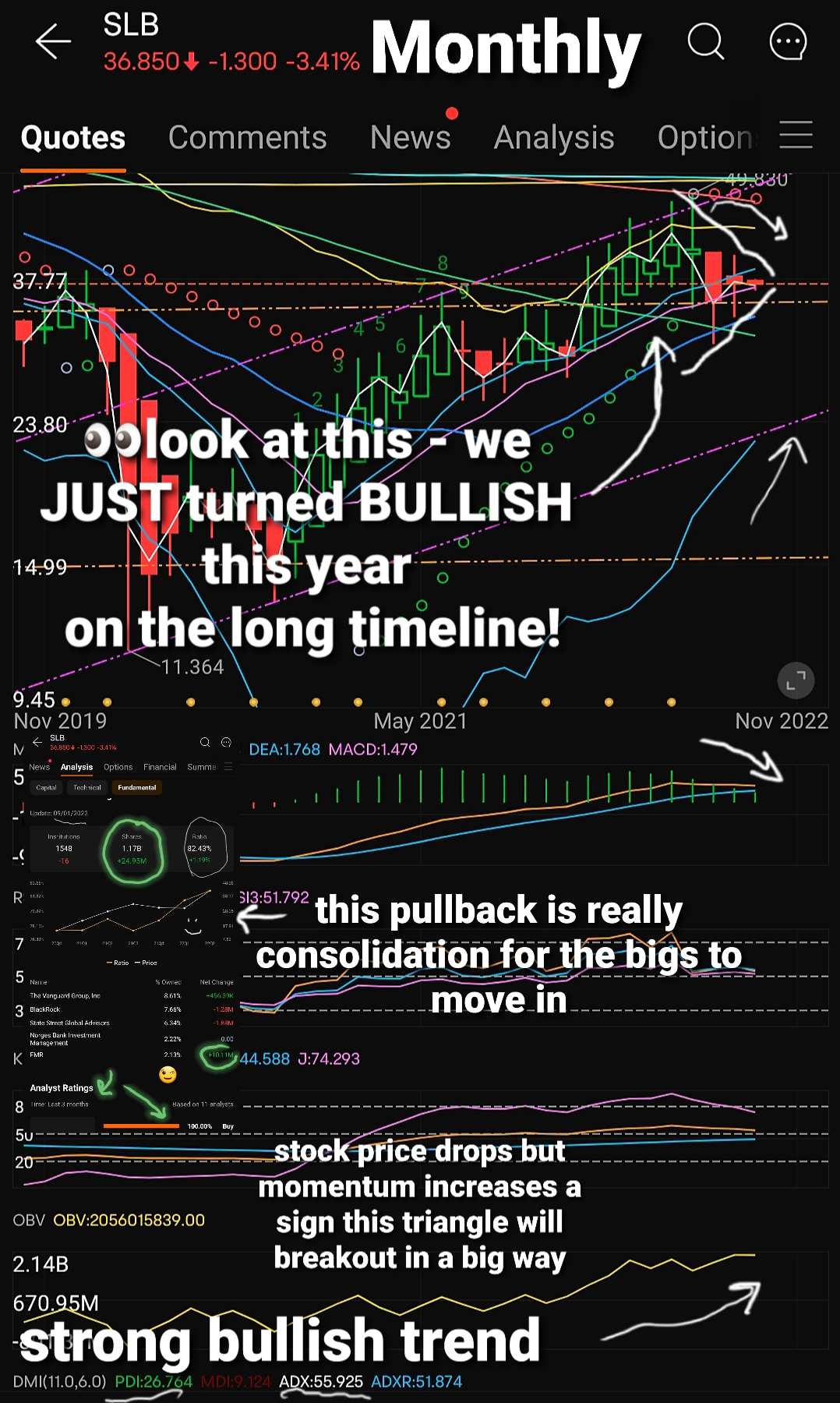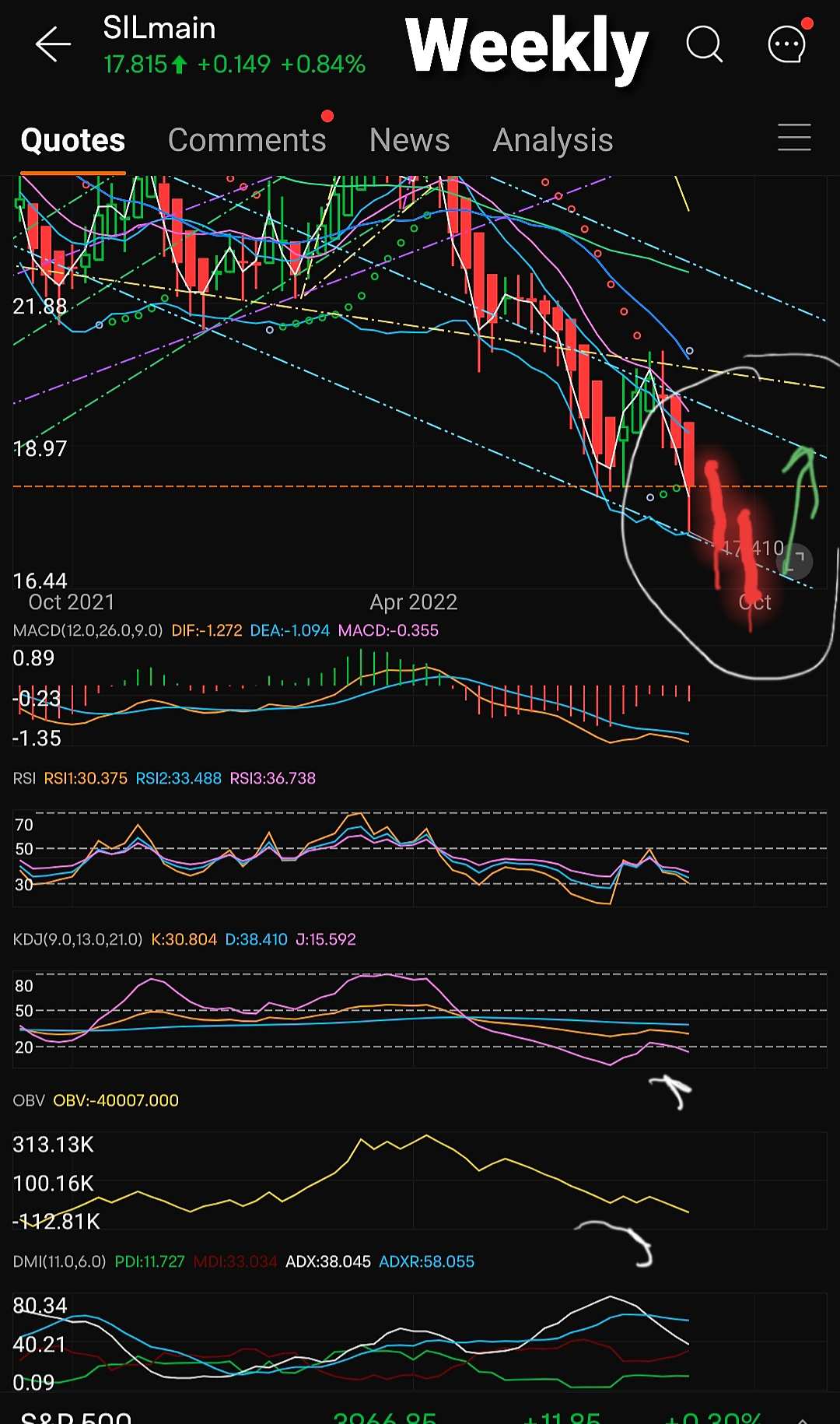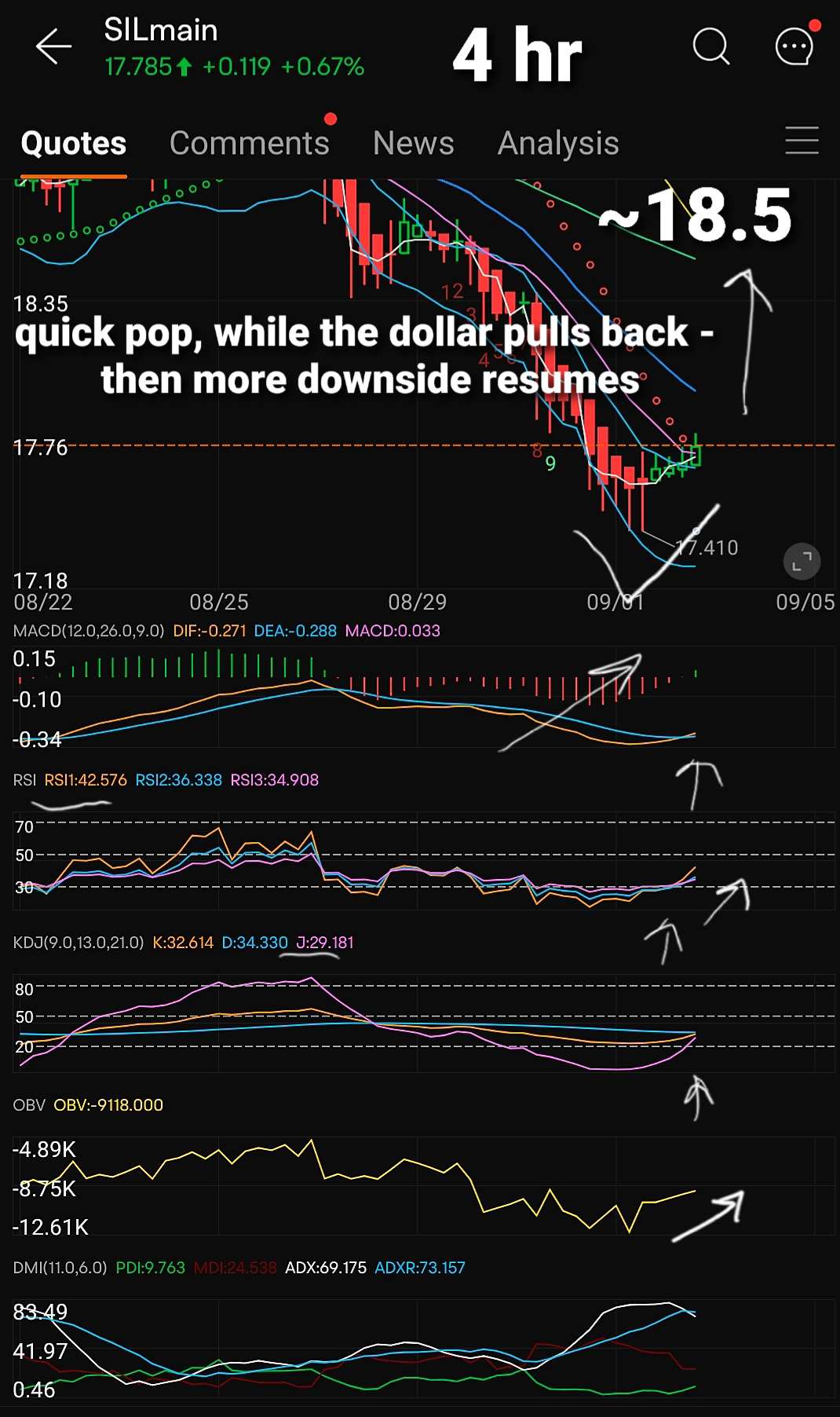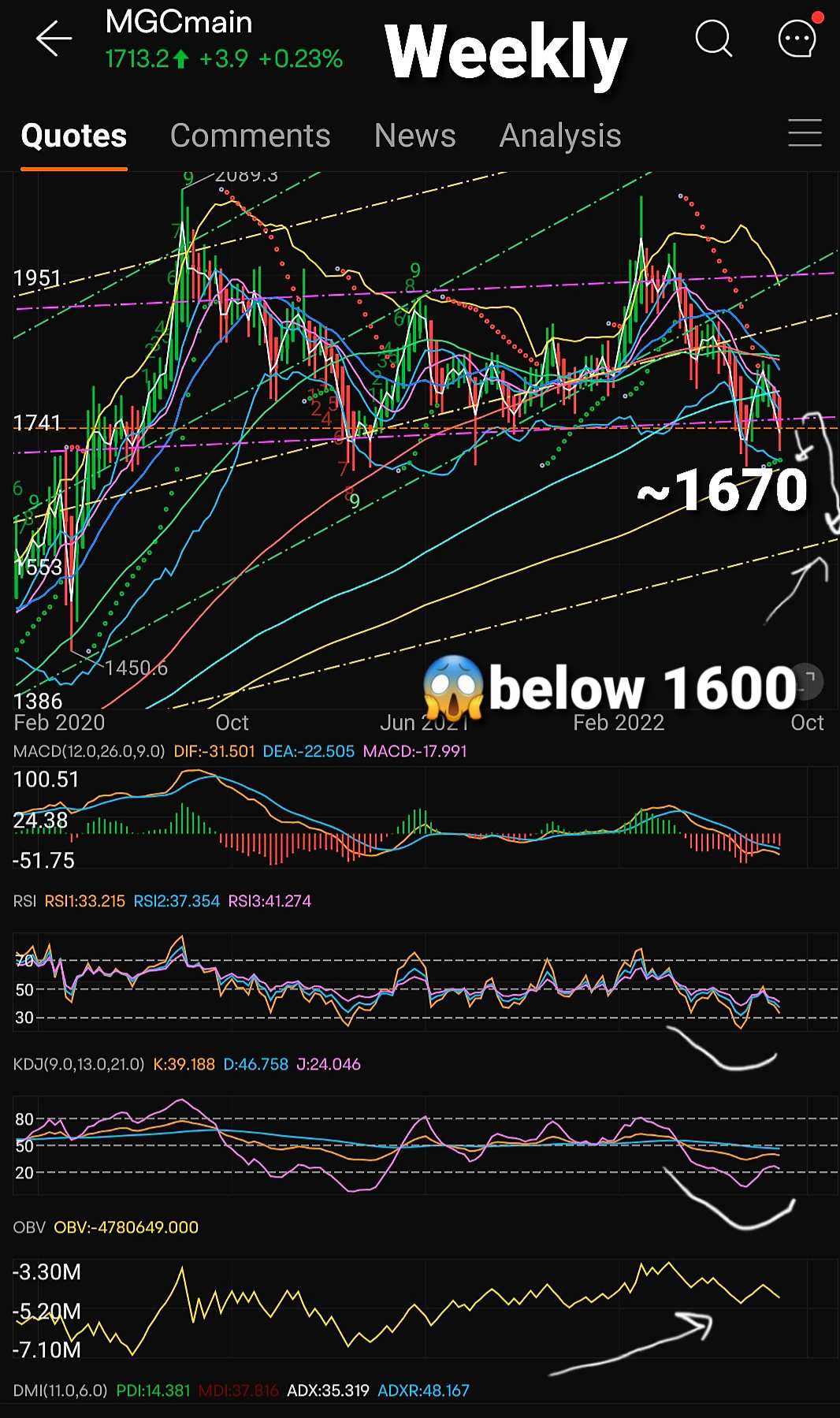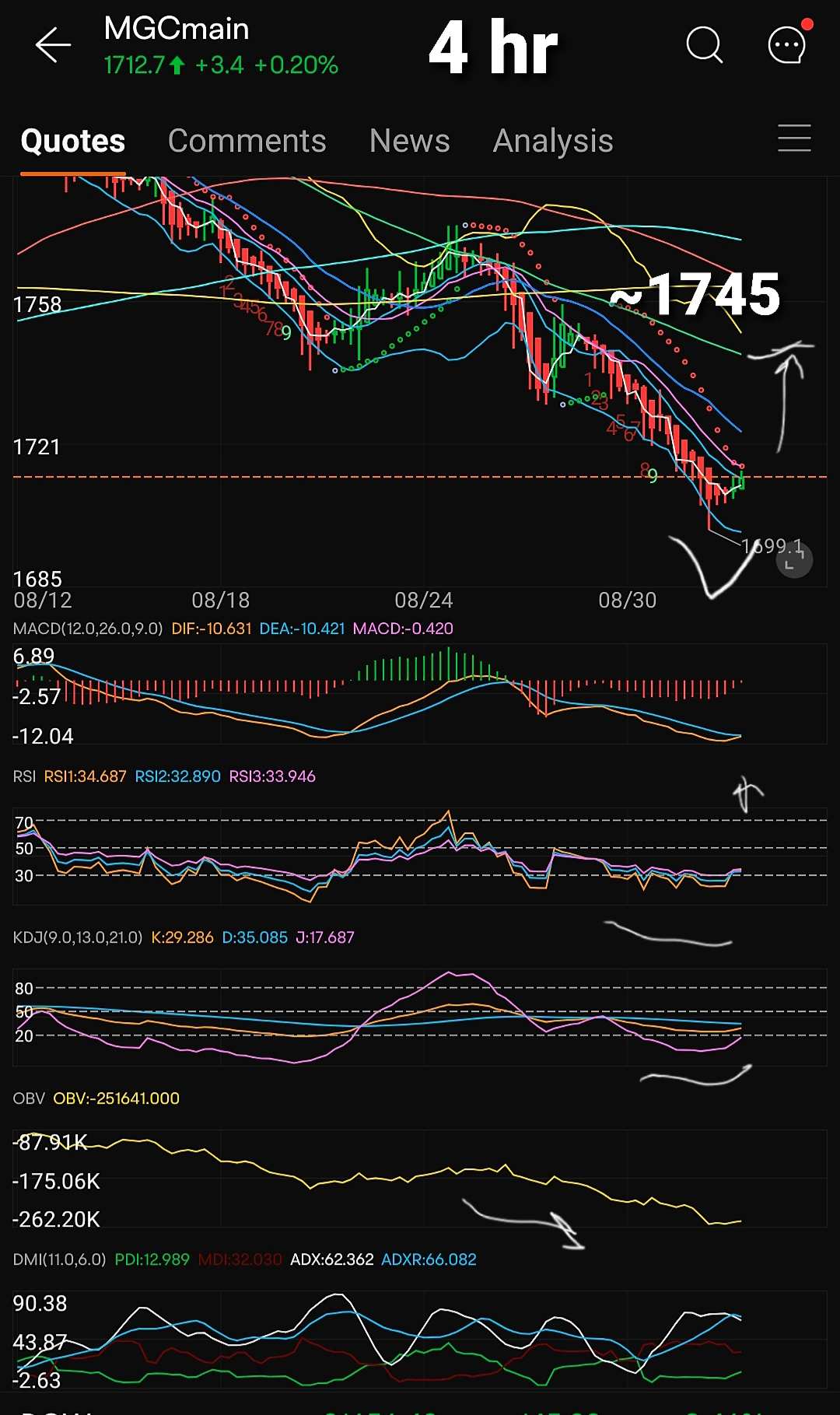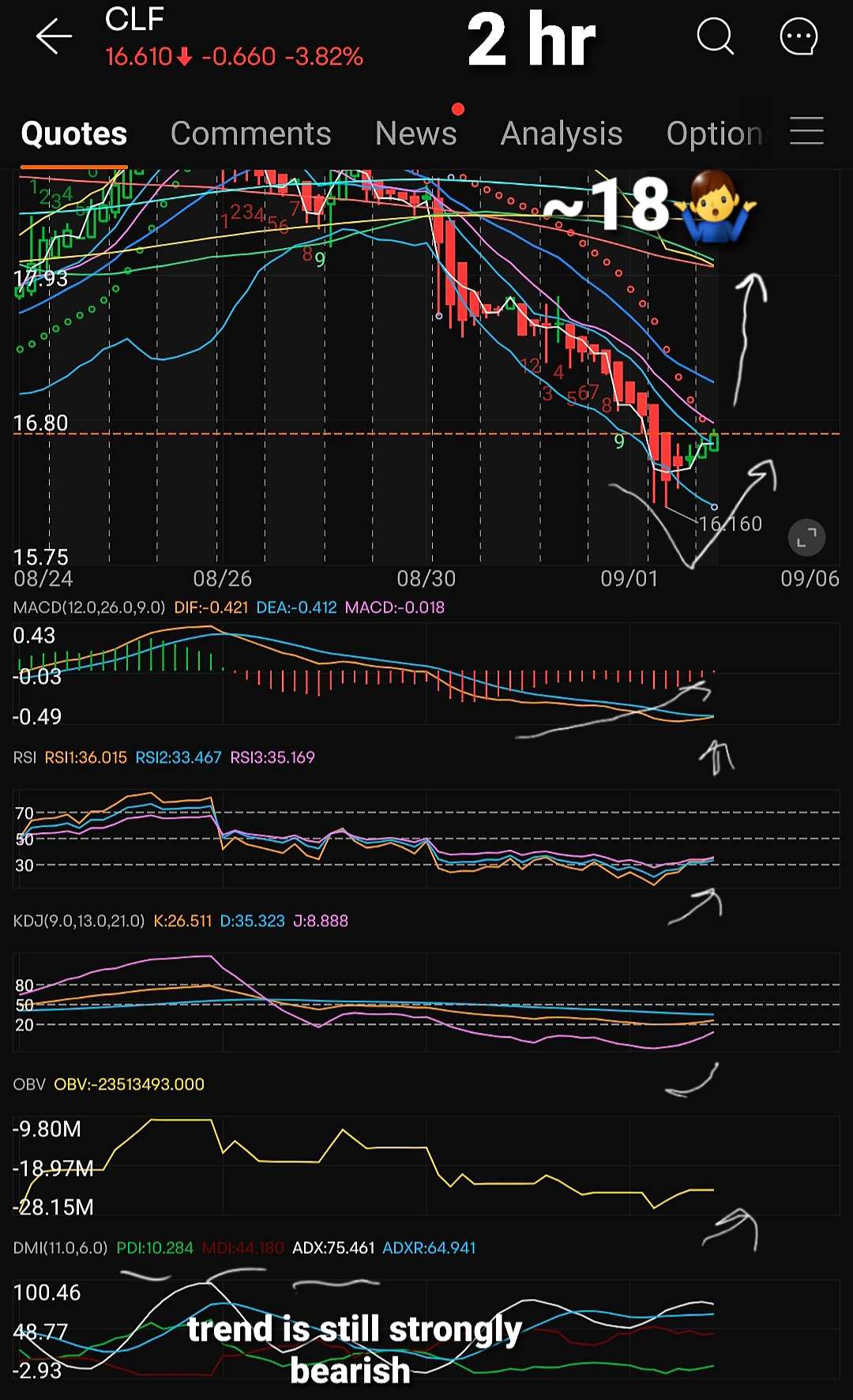 And when dollar tops (
around ~112
) BUY STEEL
Q
:
Why buy Steel when the dollar tops?
A
: Because a strong dollar hurts earnings, a pullback in the dollar will free the companies from bad trade value and then there are THESE

little things we call earnings, and debt and other important jazz.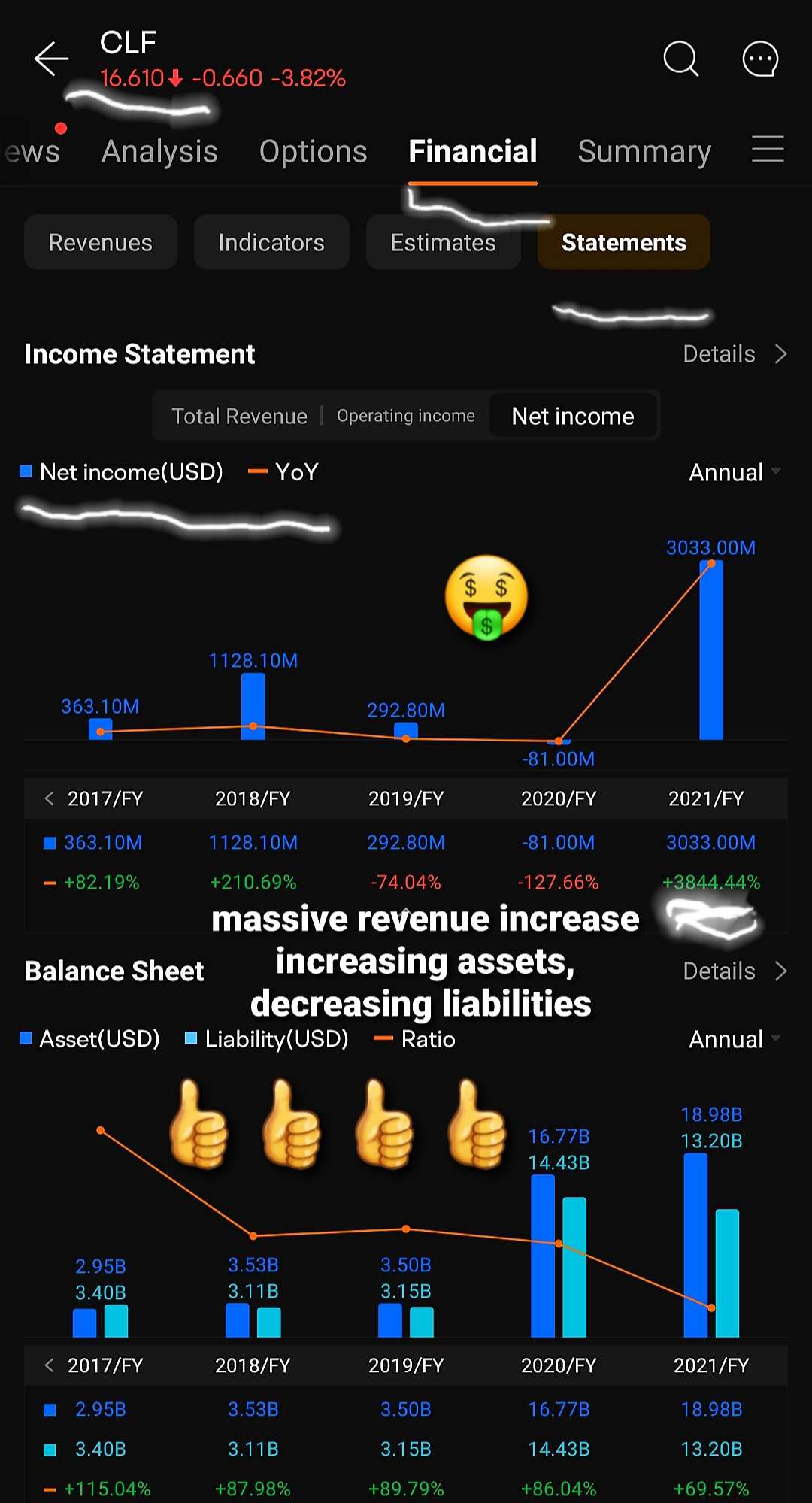 it's old but it still works: nothing has changed -
forge
on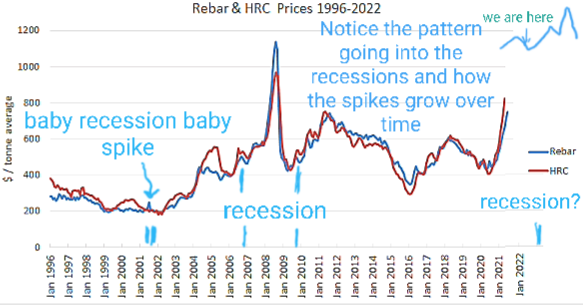 Oh and as a side note at work I recieved another round of suppliers price increase letters:
STEEL
,
OIL and oil products like PVC
,
FERTILIZER
!!! (OMG fertilizer is outrageous iam trying to cut/negotiate it out of contracts),
CEMENT
!!! (another one that is outrageous, price is only $5 per yard more this go round and another 5 in 3 months and another 5 in January, but the problem are the strict quantity limits that are placed on it... asking for 300 yds a day and getting 30-100 using multiple suppliers for one job, *anyone else ever work in federal projects? any idea how much of a paperwork nightmare this is??? that's where your tax dollars go - shuffling paperwork back and forth)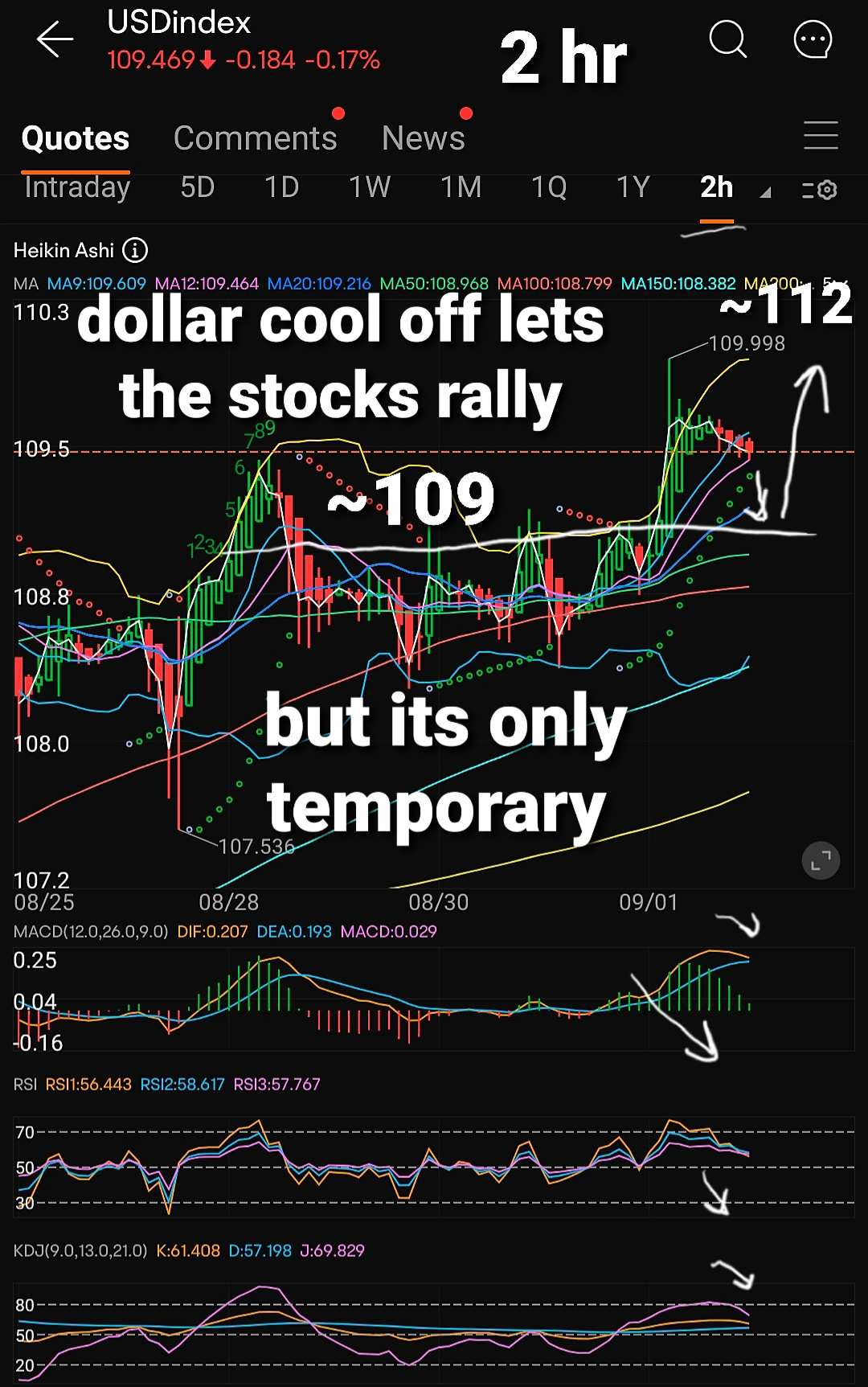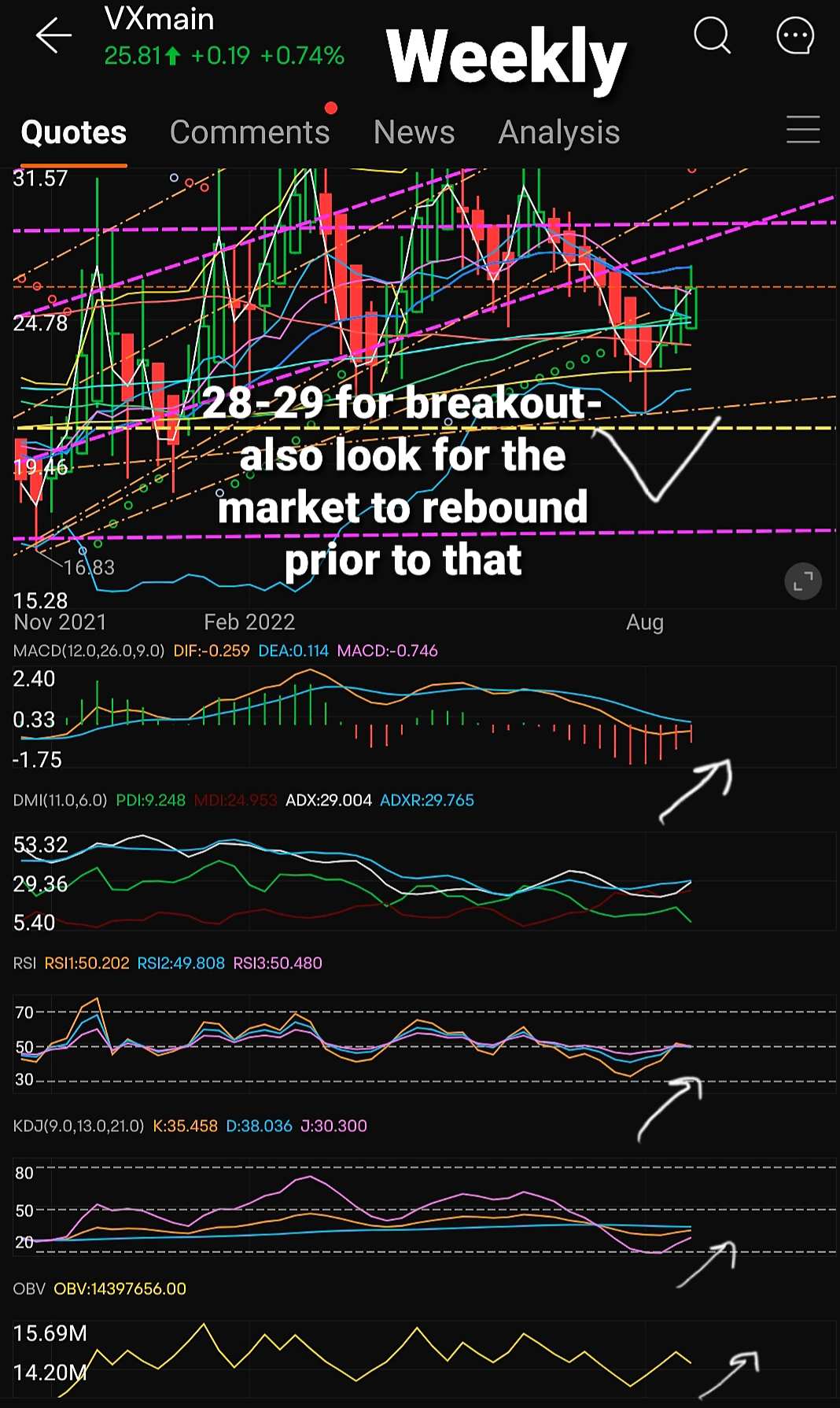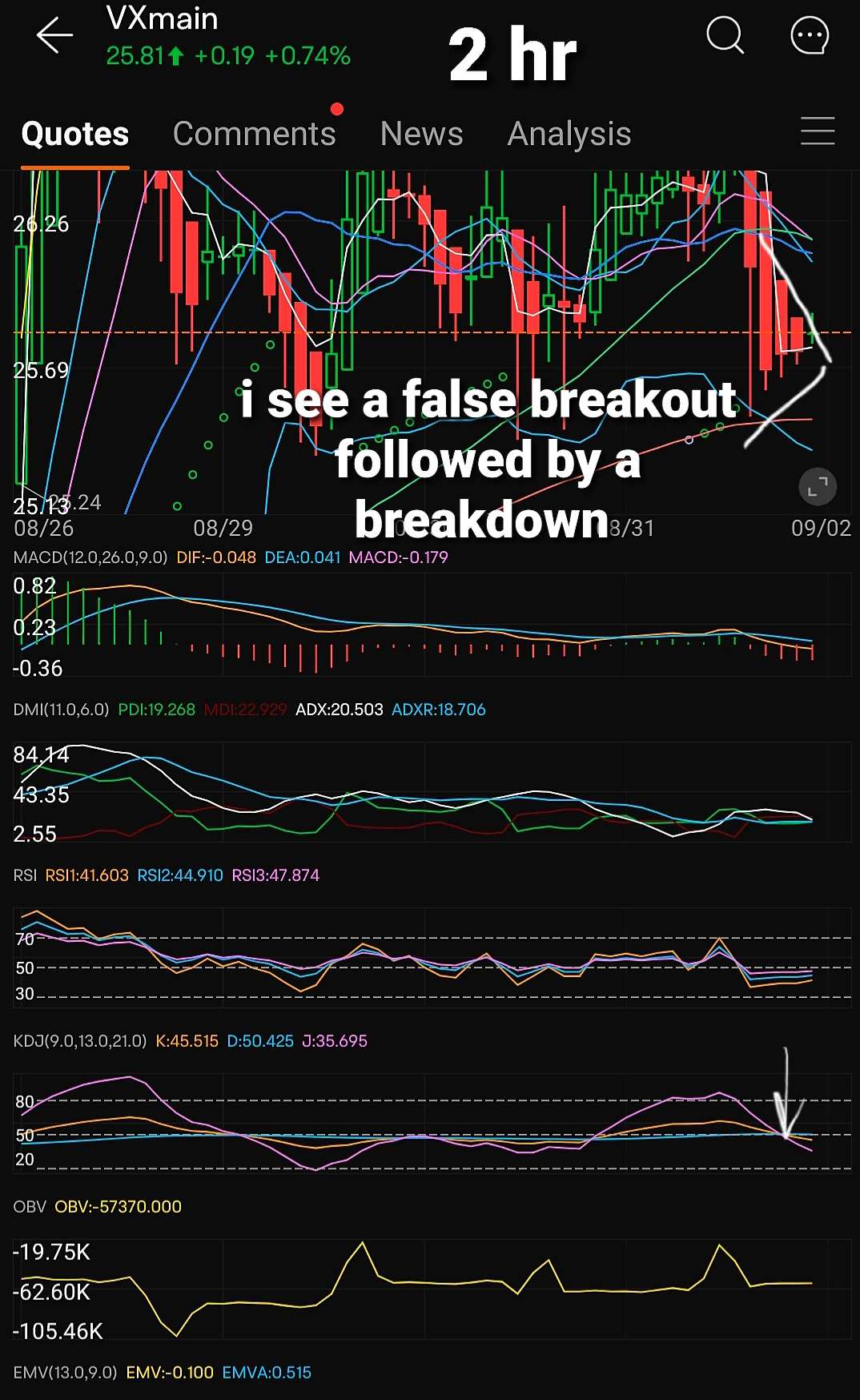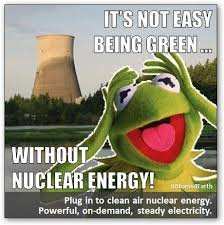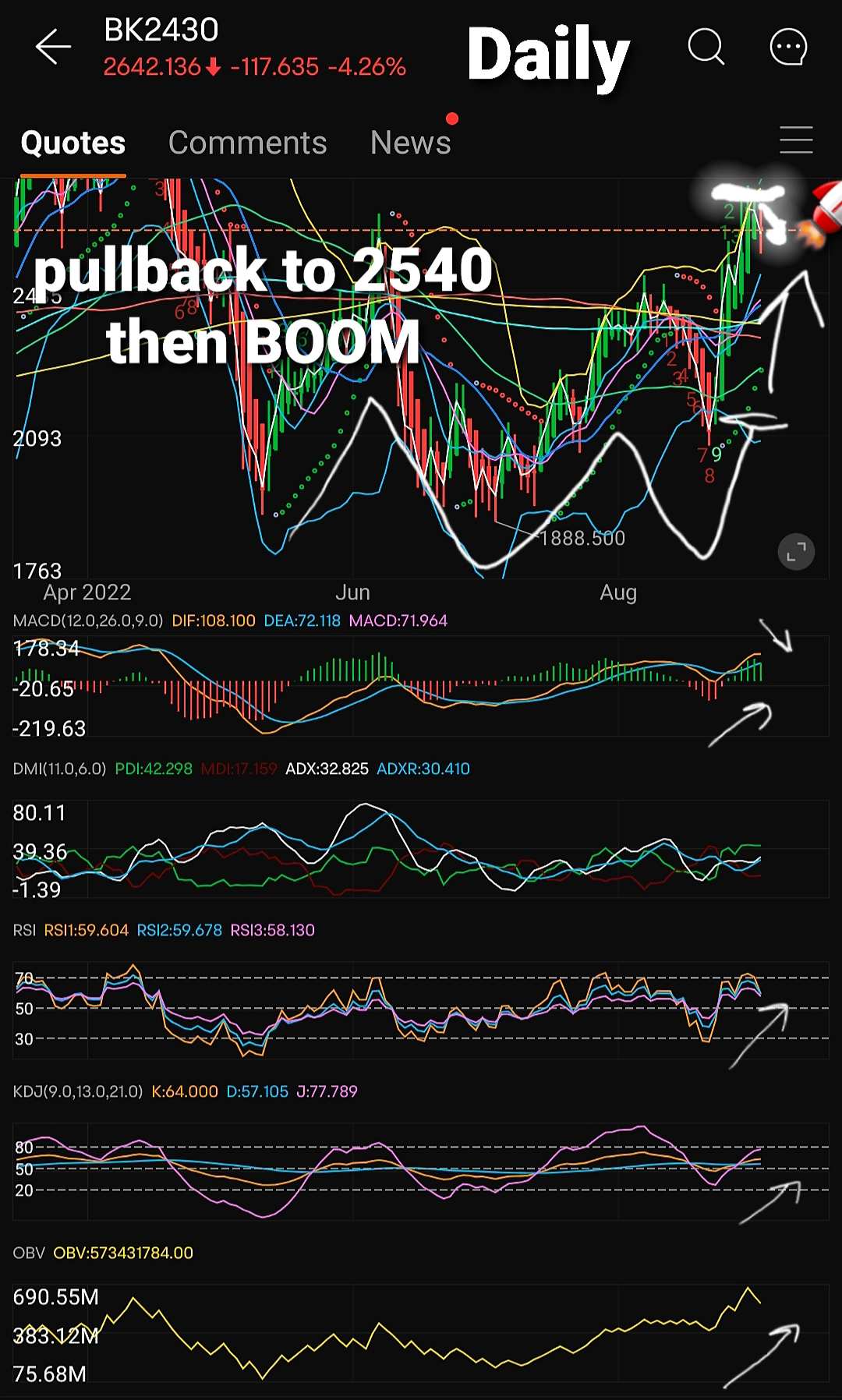 This is the same as oil - buy the dips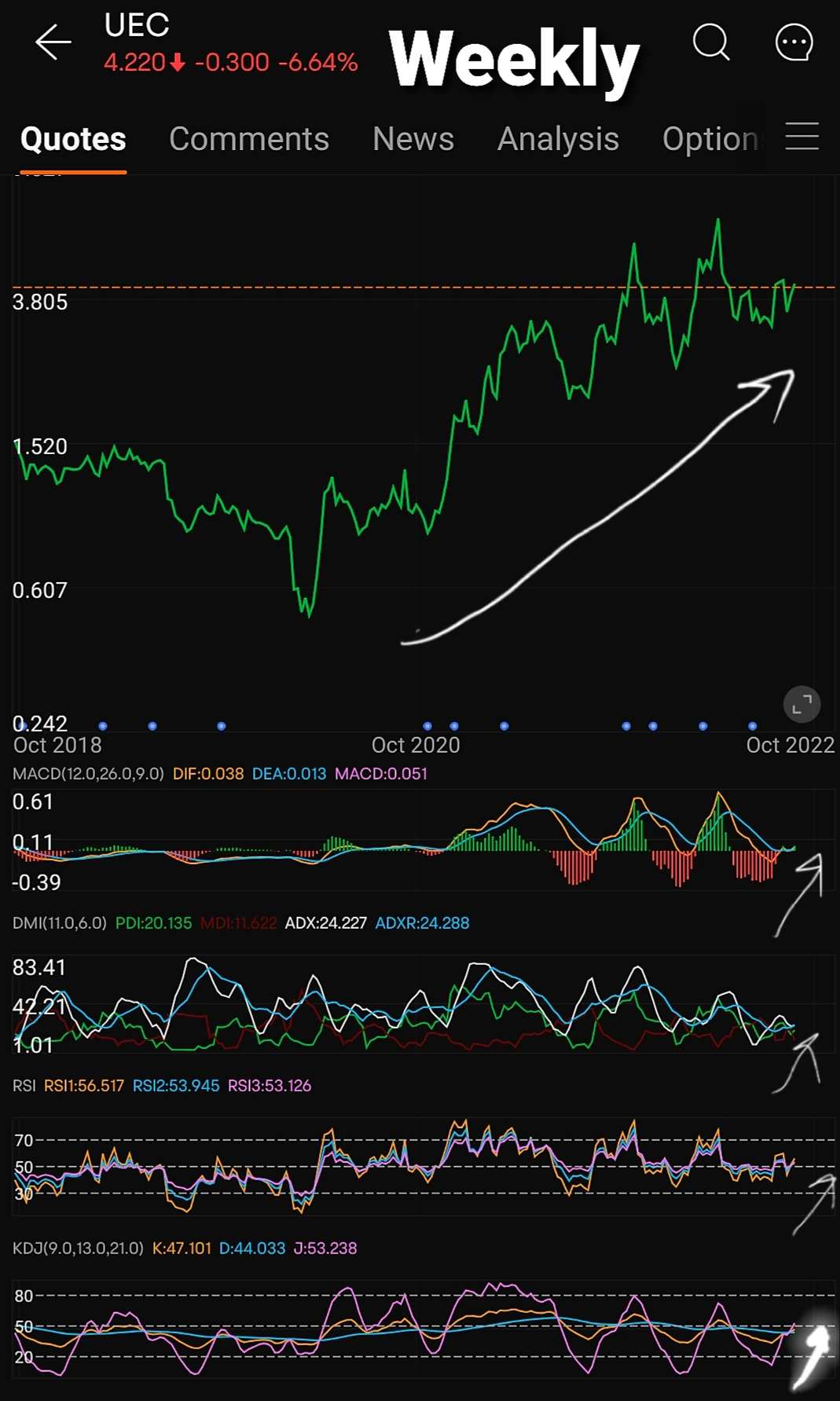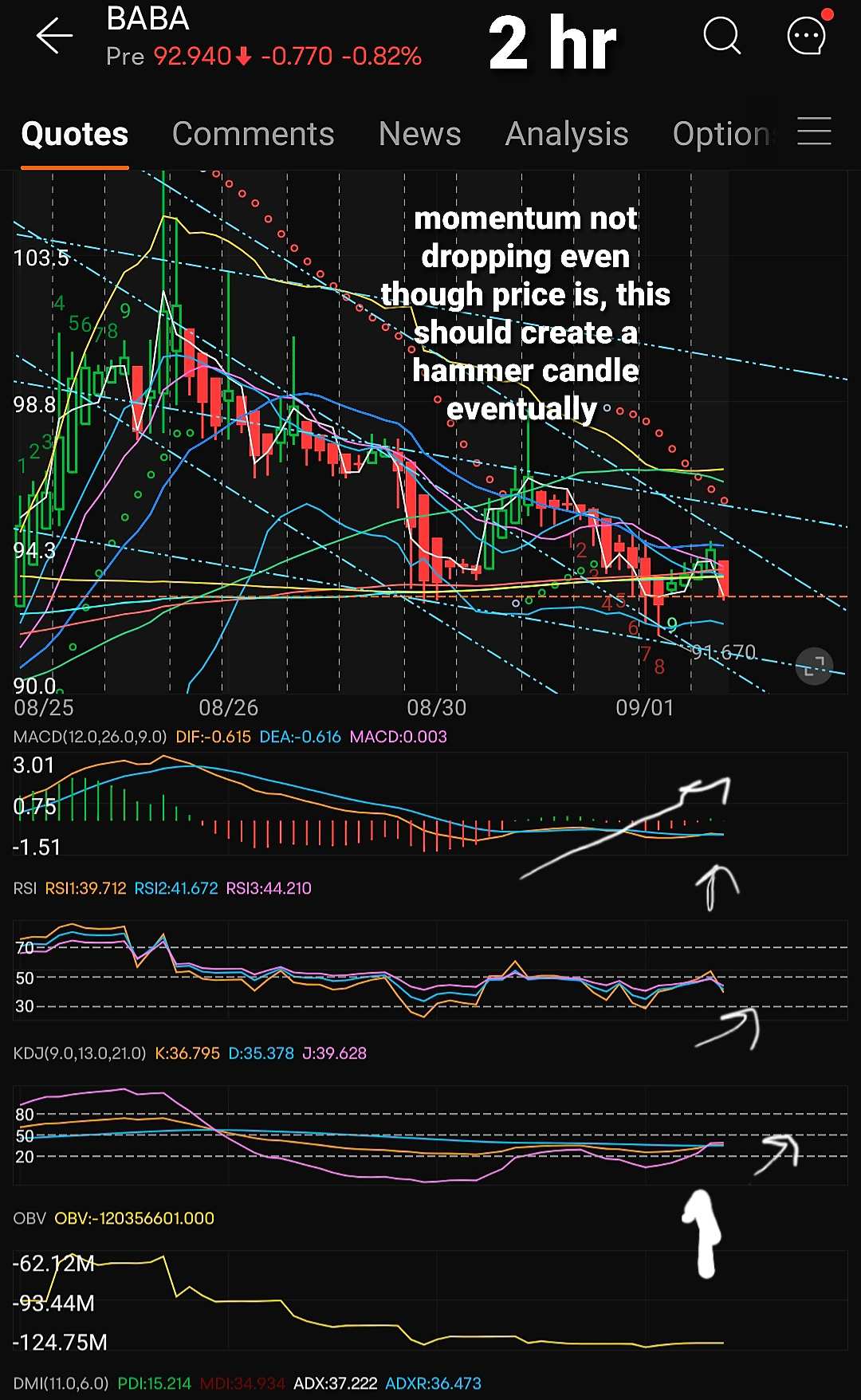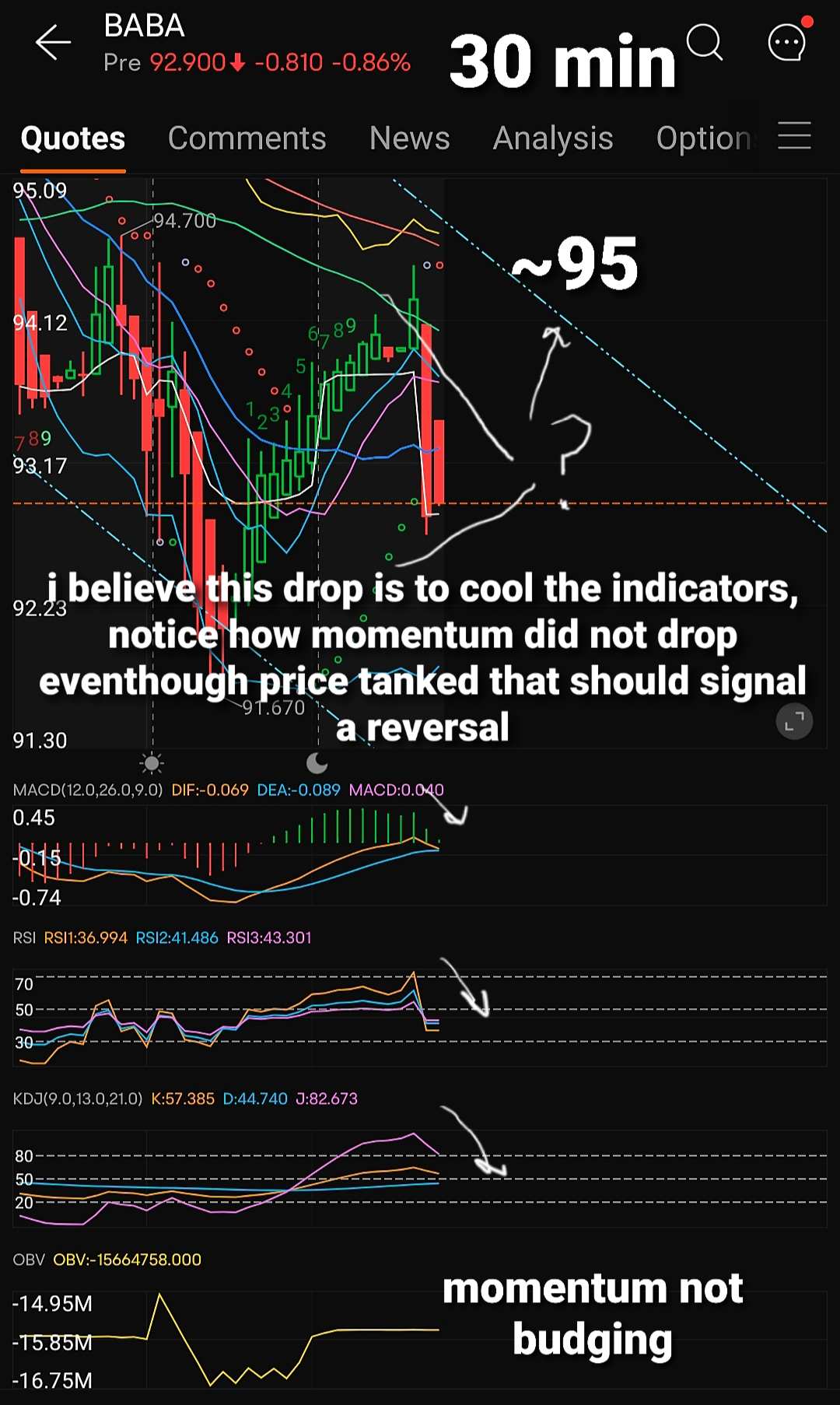 well that was kind of long winded, I hope there is some useful information.
If not, here is a US Steel manufacturer (
in fact
THE
US Steel company

) for today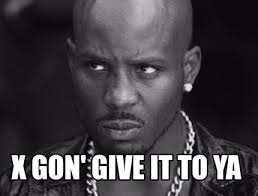 I would be pleasantly surprised if it hit 24 today but it should give it a good go, then again triangles and being wickedly oversold can do wonders, anyways
iam
in!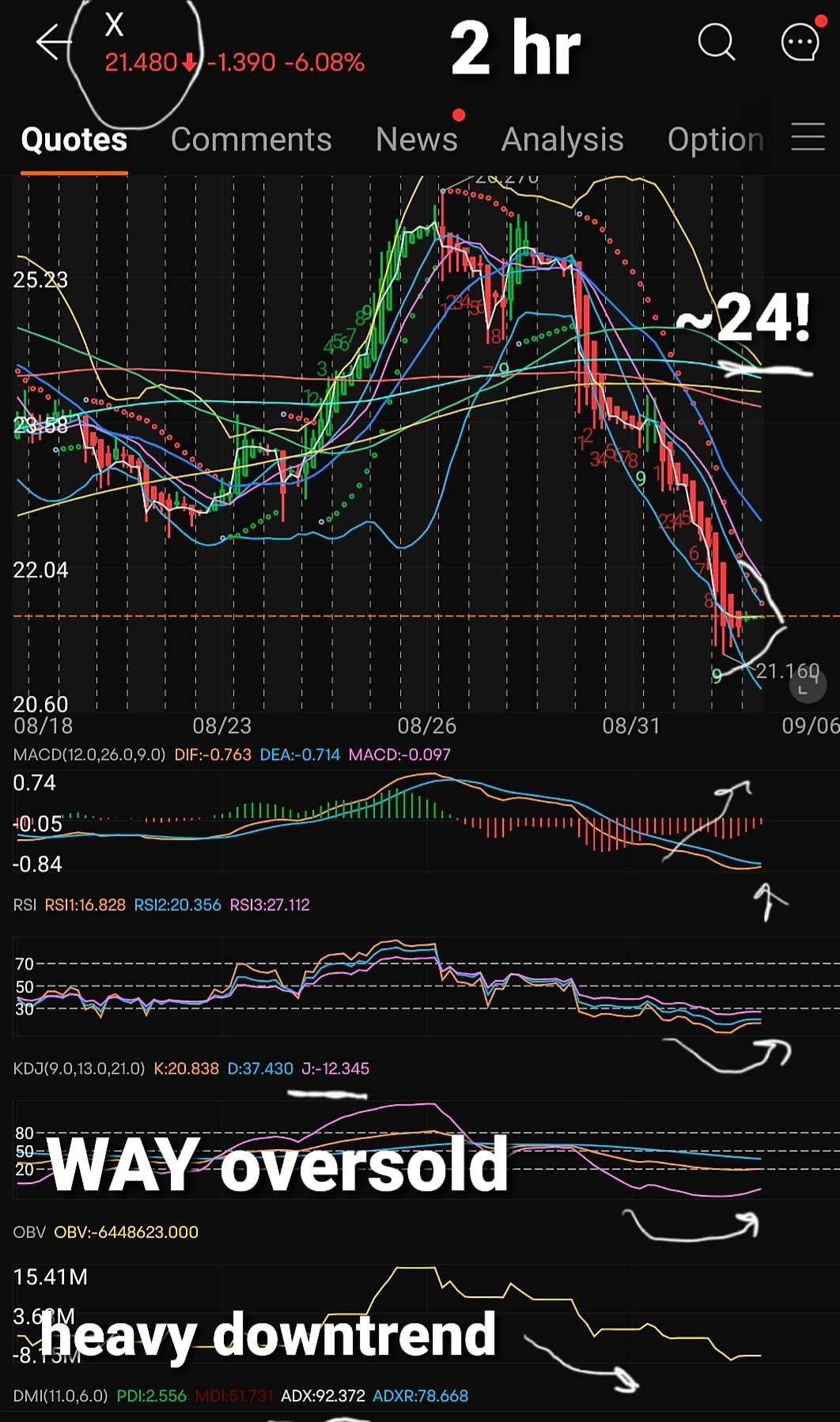 wait for a confirmed uptrend and breakout
For my degenerate gamblers: be quick and on your toes.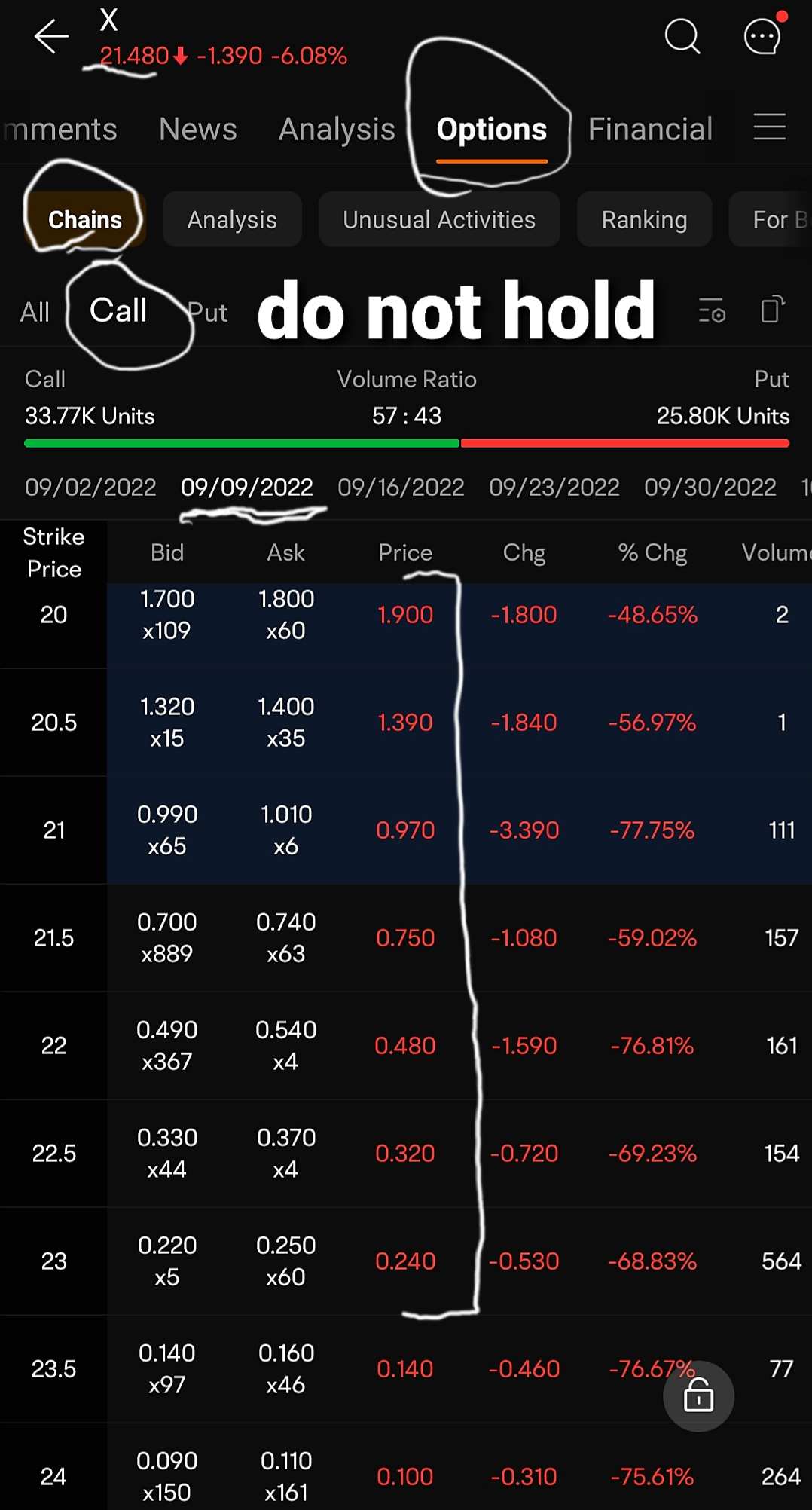 I like the 22s here personally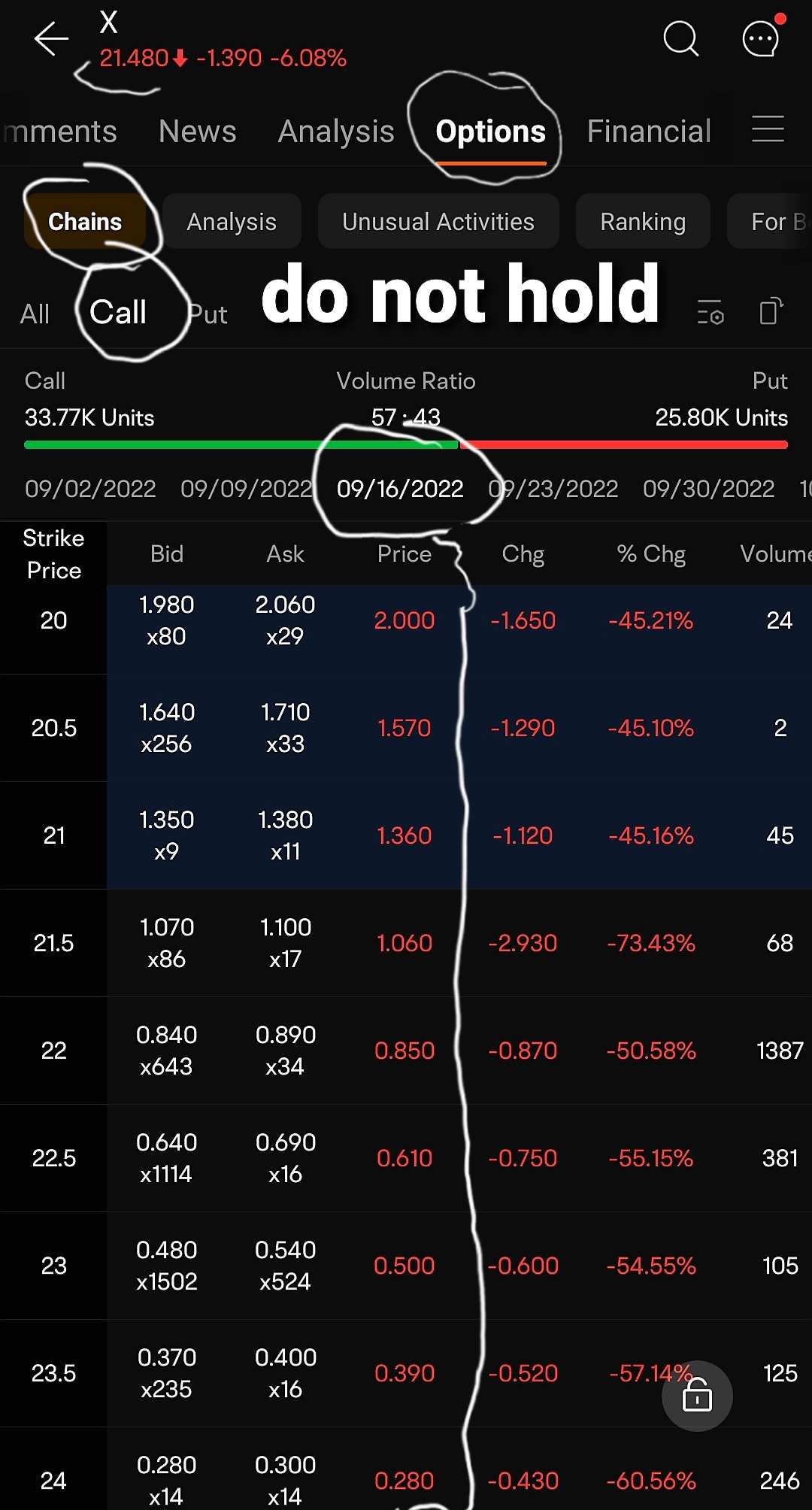 For my safer traders chose your level of risk. the lower down the lower the risk.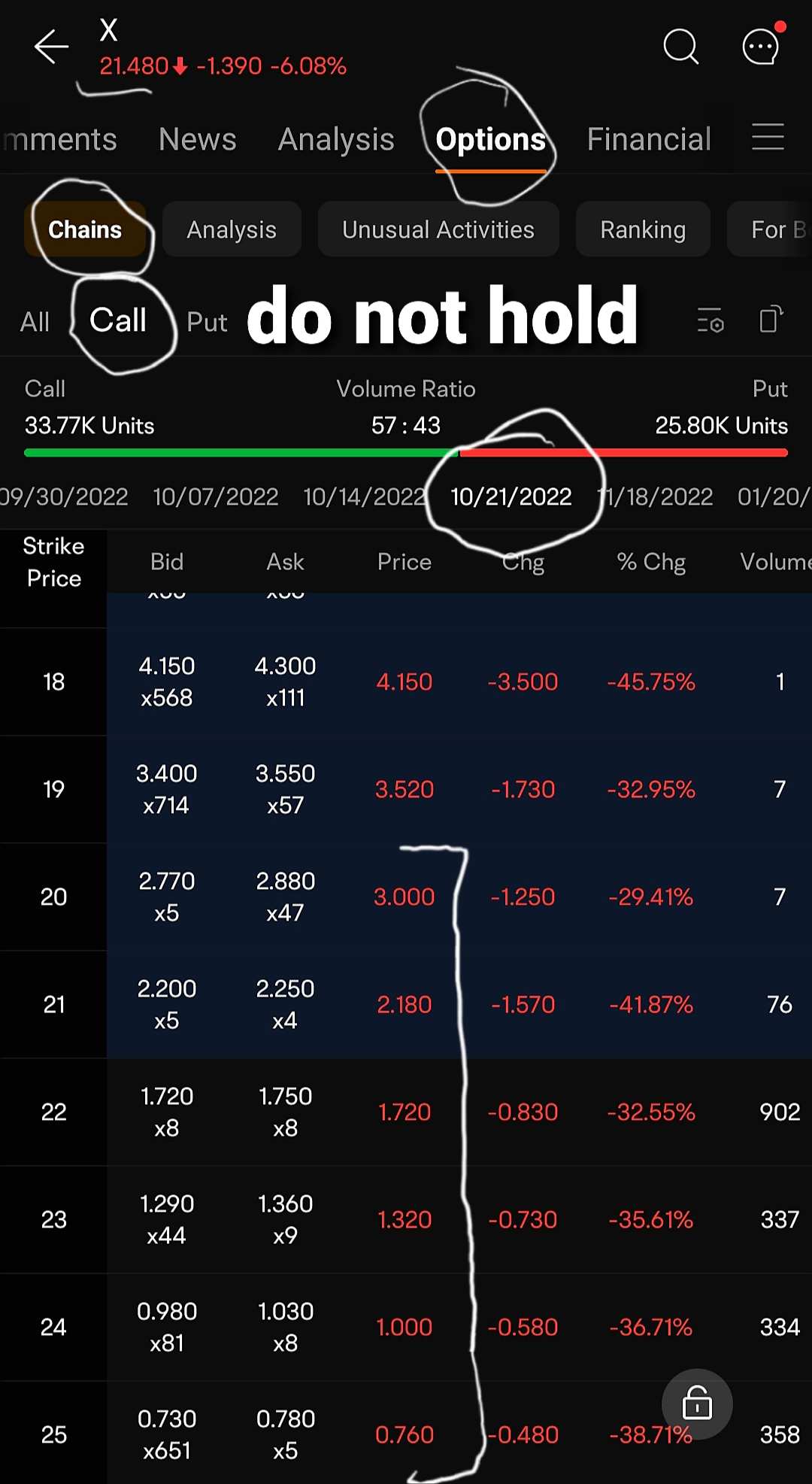 Remember it is a
BEAR
market, if you chose to go long, be quick and agile, the market can turn at any time.
some quick futures a little less than 4 hours until open. Looks like we may keep the indicators cool going towards open. The Factory Orders and Non Farm Payrolls get released an hour before open.
IF
we go
bearish
after NFP release and start selling down -
BEAR
down because it's going to get ugly, and my accounts are going down big time, but thems the breaks kid.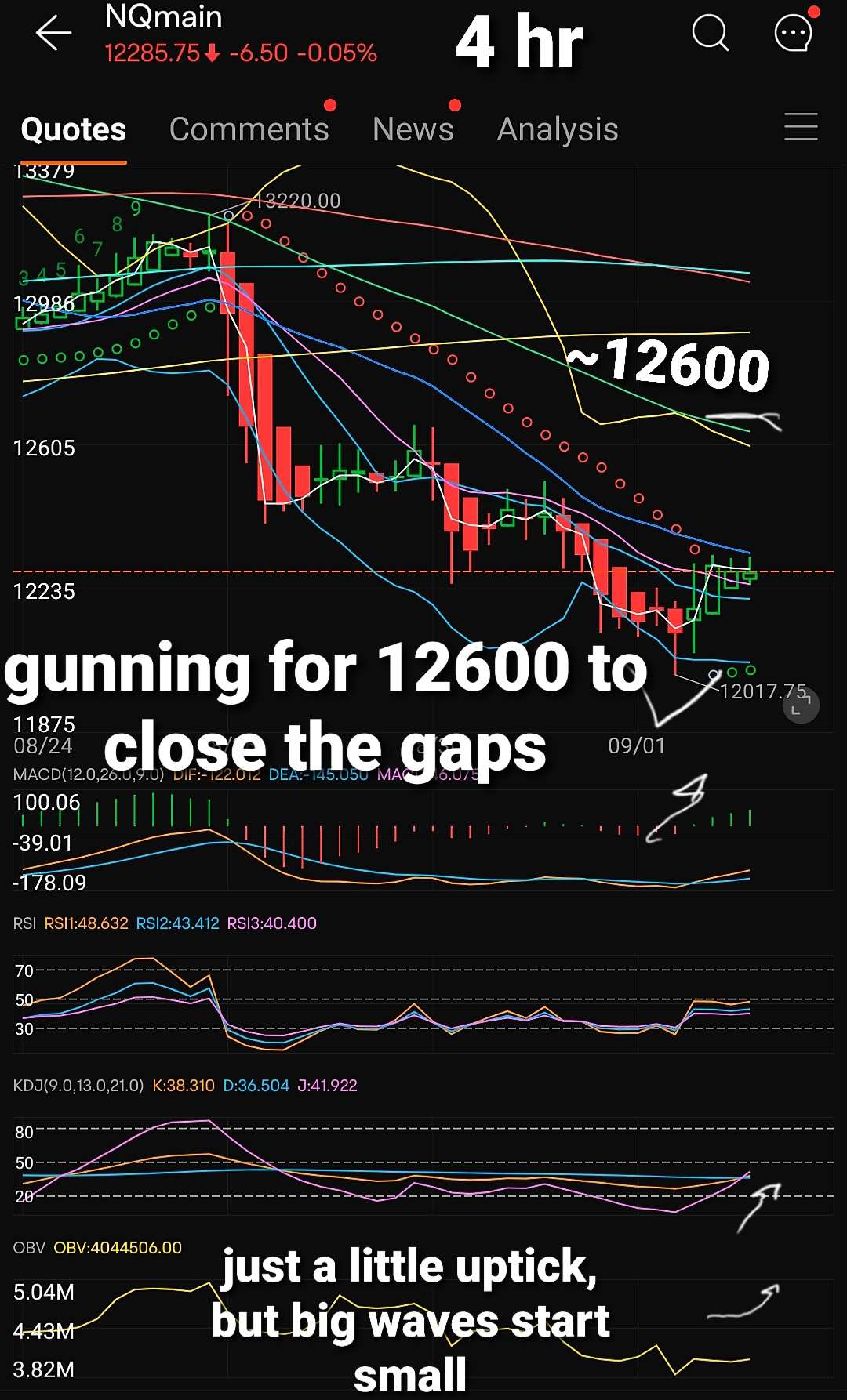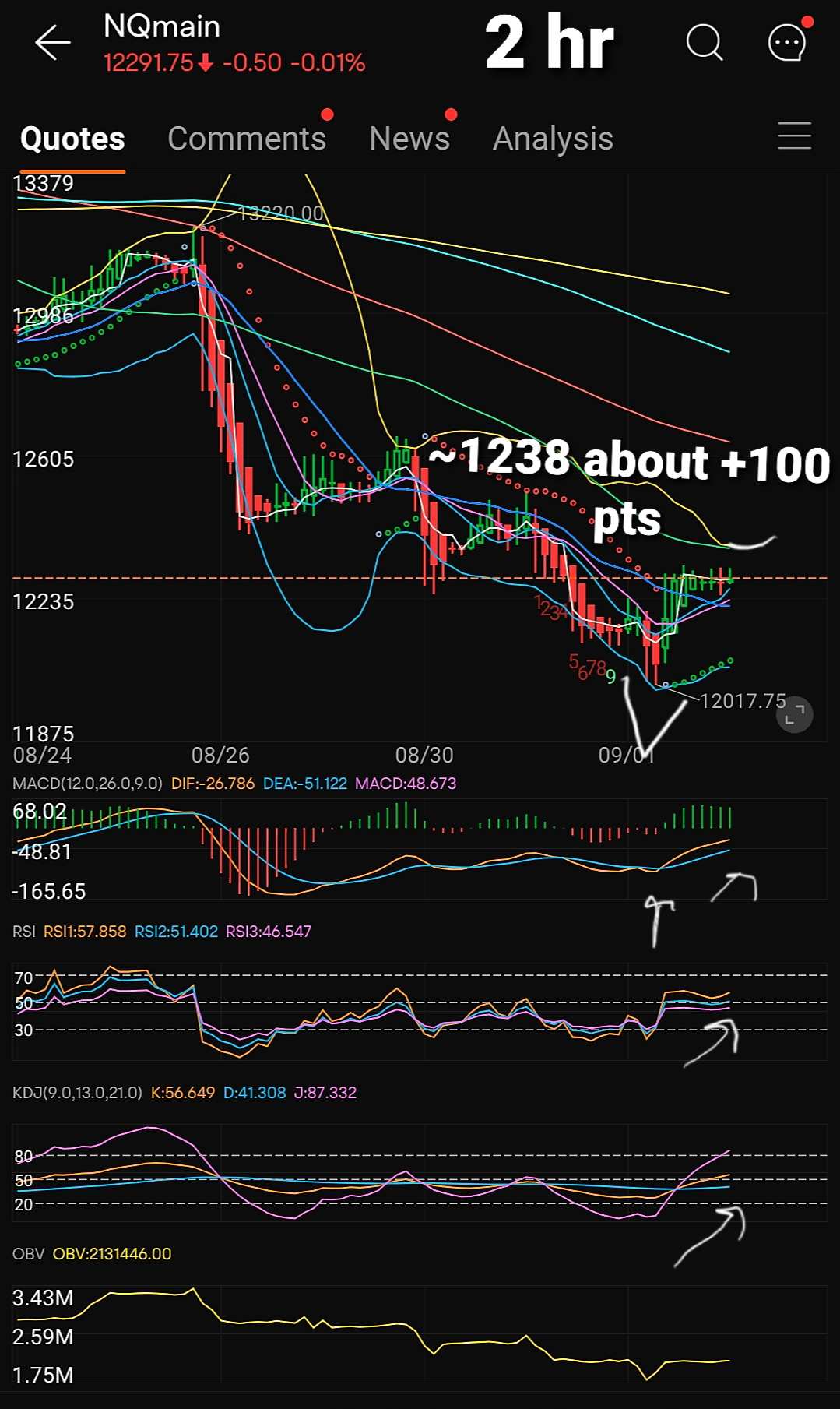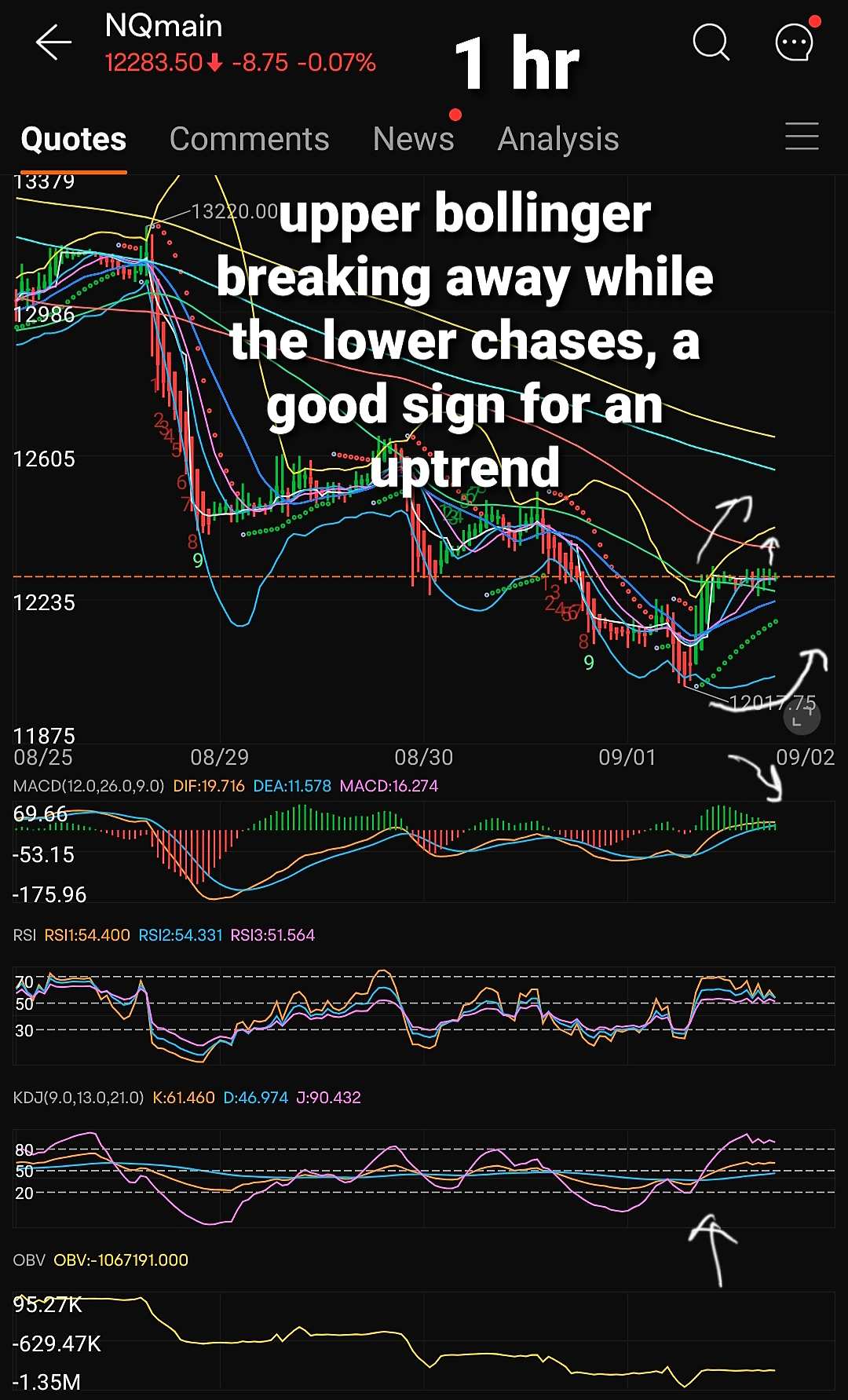 The safer play is to watch the market rise and buy your short positions.

Good Luck

There are some that can only see the storm, and others who see the perfect wave.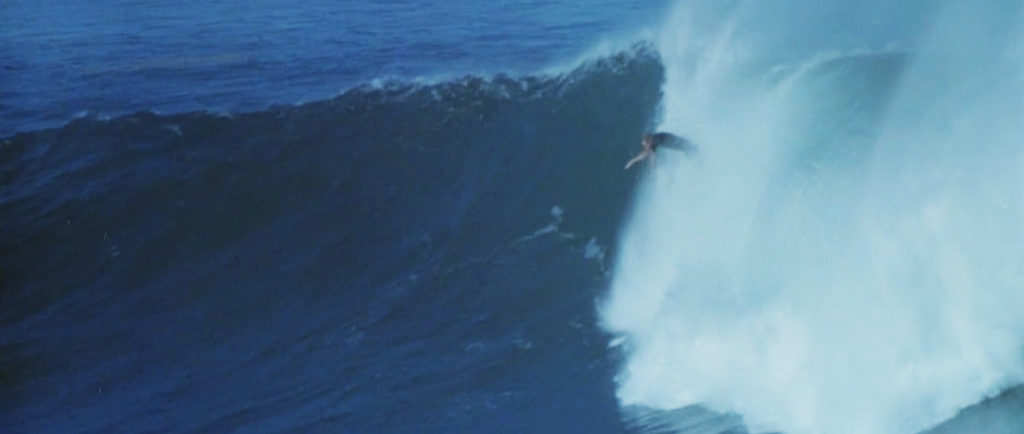 Dont be in a hurry to surf like
iam.
ride the waves safely

Moomoo is an app offered by Moomoo Technologies Inc. that provides information about investments. Moomoo Technologies is not an investment adviser or a broker-dealer and it provides neither investment or financial advice nor securities trading services. All contents such as comments and links posted or shared by users of the community are opinions of the respective authors only and do not reflect the opinions, views, or positions of Moomoo Technologies, its affiliates, or any employees of Moomoo Technologies or its affiliates. You are advised to consult a qualified financial or tax advisor for your personal financial planning and tax situations. Moomoo makes no representation or warranty as to its adequacy, completeness, accuracy or timeliness for any particular purpose of the above content.
30