Weekly Performance Challenge: Which stock performed the best?
Views 251K
Contents 150
A yolo bet
So as we all know, last friday was a massace after the Powell speech. The inflation was gonna hit the markets harder than before and many stocks were shorted right after and we have most companies being in the red.

How this etf works is that it measures the Nasdaq composite index, and with every percentage point drop, the Proshares rises by 3%. Conversely, if the Nasdaq rises by a percent, the Proshares drops by 3%. Certainly this asset was risk and was only for short term holdings. Reading the news over the general sentiments of the Powell Speech, I had an guess that perhaps the Nasdaq index may continue to fall. As such, I decided to make a purchase last night, and today, I managed to see small profits!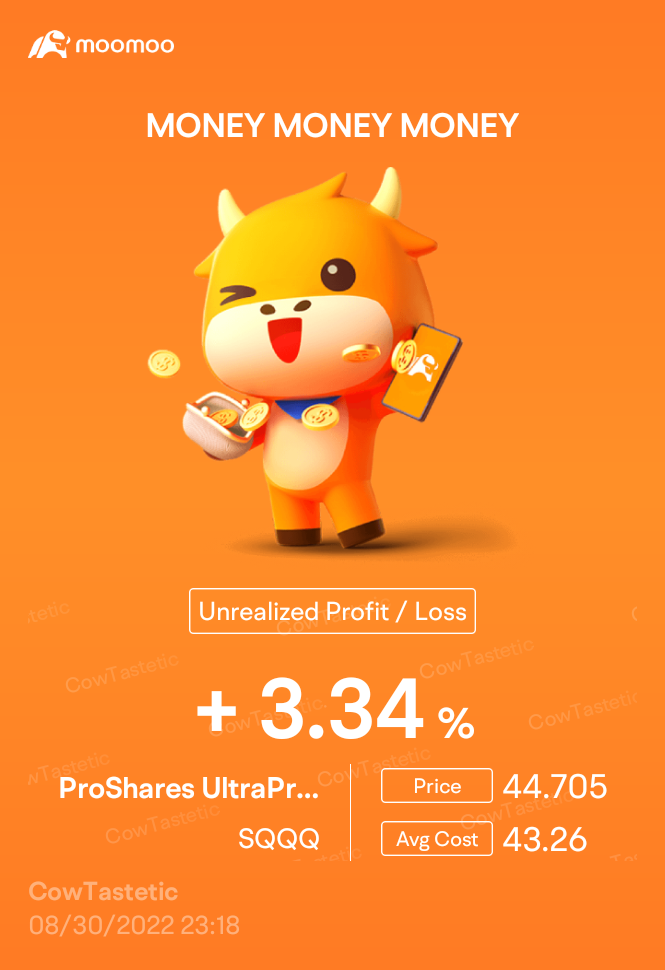 While I did not use any techincal analaysis in purchasing this asset, I did had a hunch that perhaps the market would continue lying in the red, and thus I made a (YOLO) decision to buy this asset.
As to when I would decide to exit my position, I would possibly consider to exit my position when I start to see the wave that I'm currently on would fade, and that is when I would actualise my profits.
Lastly, I have plans that once I exit my position, I am currently looking into other potential risky stocks and ETFs such as either Apple/Tesla/Palantir/Meta and the TQQQ Proshares! for once the market stops being bearish, these assets would flourish once more!
Do note that the inverse etf is a risky asset and it should be noted that losses and gains are magnified. As such, it is important to trade with a capital that one is comfortable with and to do your own research before purchasing such assets. Basically, DO NOT BE LIKE ME! :')

(That and don't papertrade as much as possible!)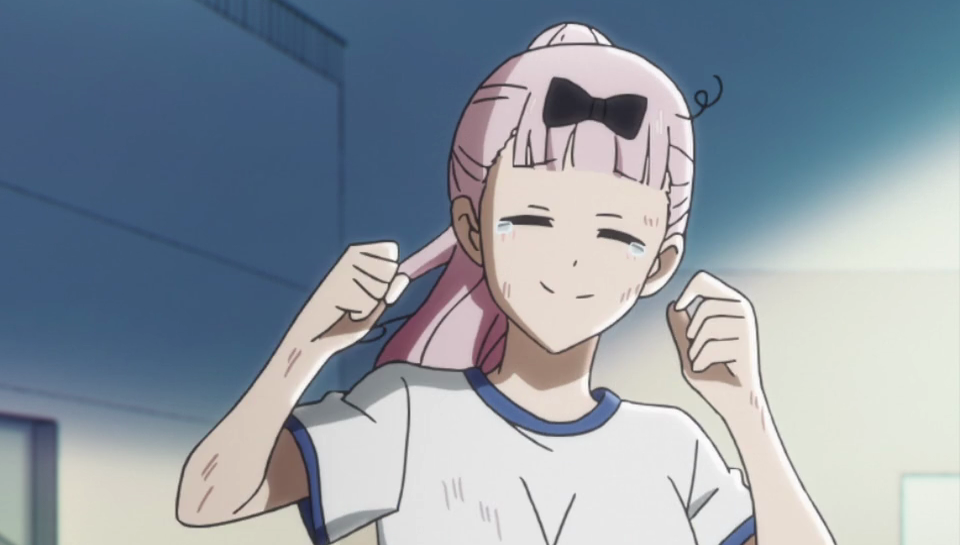 Disclaimer: Community is offered by Moomoo Technologies Inc. and is for educational purposes only.
Read more
6
35K Views