CGS-CIMB upgraded Singapore Airlines to "add"
$SIA
(
C6L.SG
)
$
$CGS
(
06881.HK
)
$
CGS-CIMB raised its call on Singapore Airlines (SIA) to
"add"
from "hold"
as it expects the stock to "do very well" in the coming quarters based on a combination of improving demand, high load factors and robust yields.
The research house has also raised its target price on the stock to
S$6.10
from S$5.89
to reflect an increase in
FY2023-FY2025 core net profit forecasts by 55% to
66%
on stronger load factors and yield assumptions.
Analyst Raymond Yap said he expects SIA to surprise the market with
"very strong"
FY2023 earnings going forward, as he believes travel demand is likely to be stronger than previously-expected with competition appearing "relatively muted so far".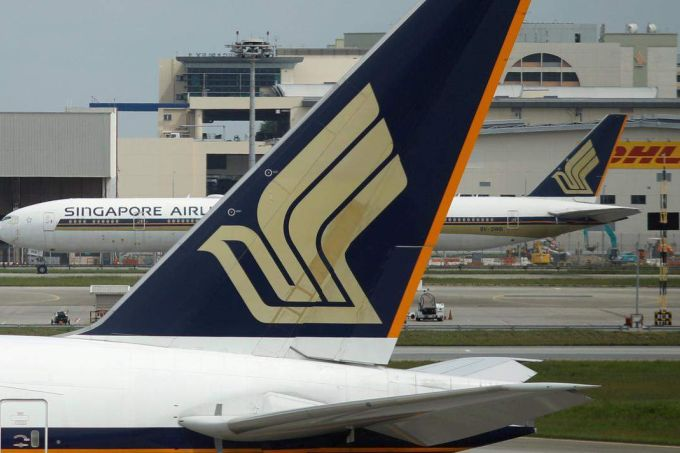 While
the new target price remains based on an unchanged price-to-book value multiple of
0.95 times
, it factors in an adjusted book value per share calculation which assumes that SIA will redeem half of its mandatory convertible bonds (MCBs).
"We think that SIA would be comfortable to redeem approximately half of its MCBs prior to their 4th anniversaries on 8 June 2024 and 24 June 2025 for the first and second tranches, respectively,"
said Yap, noting
SIA's net gearing of about
32%
as at end-2020.
On the supply end, Yap believes that SIA should be able to restore
74%
of its Covid-19 capacity, and rise to at least
95%
in FY2024 or higher if China reopens its borders in the near-term.
Moomoo is an app offered by Moomoo Technologies Inc. that provides information about investments. Moomoo Technologies is not an investment adviser or a broker-dealer and it provides neither investment or financial advice nor securities trading services. All contents such as comments and links posted or shared by users of the community are opinions of the respective authors only and do not reflect the opinions, views, or positions of Moomoo Technologies, its affiliates, or any employees of Moomoo Technologies or its affiliates. You are advised to consult a qualified financial or tax advisor for your personal financial planning and tax situations. Moomoo makes no representation or warranty as to its adequacy, completeness, accuracy or timeliness for any particular purpose of the above content.
3