Ma Huateng, founder of Tencent, ranks the third richest person in China by Forbes in 2022
Citing
Forbes
, in 2022, Ma Huateng ranked the
third
richest person in China with a wealth of
US $37.2 billion
.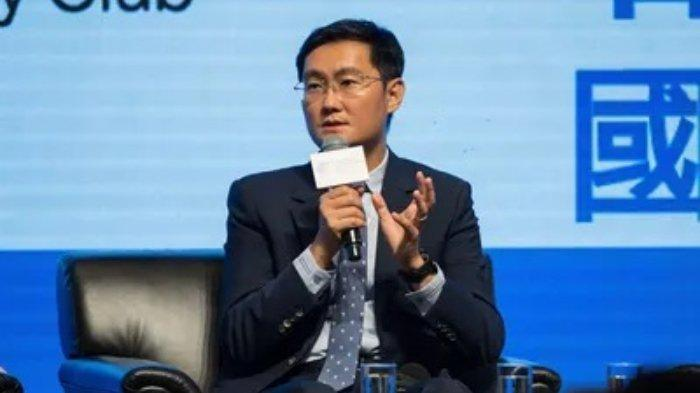 Ma Huateng and his four friends founded Tencent in 1998
. In February 1999, Ma Huateng officially launched an instant messaging service called "OICQ". The name "OICQ" was later changed to "QQ".
In 2004, Tencent became the largest instant messaging service provider
.
The company owns
74%
of the shares in the Chinese market and has achieved success. Subsequently,
Tencent registered in the Hong Kong stock market because it successfully raised US $200 million. This made Ma Huateng one of the richest businessmen in China.
Later, Ma Huateng considered entering the e-commerce field, which is another rapidly growing and profitable field.
In 2005, Ma launched an e-commerce platform comparable to
$Alibaba
(
BABA.US
)
$
.
Ma Huateng established a department "Tencent" in 2010 to engage in video game development under "Tencent interactive entertainment".
Due to huge profits, "Tencent games" became the world's largest video game company in 2018.
Moomoo is an app offered by Moomoo Technologies Inc. that provides information about investments. Moomoo Technologies is not an investment adviser or a broker-dealer and it provides neither investment or financial advice nor securities trading services. All contents such as comments and links posted or shared by users of the community are opinions of the respective authors only and do not reflect the opinions, views, or positions of Moomoo Technologies, its affiliates, or any employees of Moomoo Technologies or its affiliates. You are advised to consult a qualified financial or tax advisor for your personal financial planning and tax situations. Moomoo makes no representation or warranty as to its adequacy, completeness, accuracy or timeliness for any particular purpose of the above content.
1