Weekly Performance Challenge: Which stock performed the best?
Views 251K
Contents 150
Weekly Performance Challenge: Which stock performed the best?
Hi, mooers!

Do you pay close attention to the movements of the stock market? As it has rallied sharply off the June 2022 lows, tech stocks and meme stocks are making a triumphant return.
$AMC Entertainment
(
AMC.US
)
$
, an American movie theater chain, posted a 16.48% average earnings in three of the past four quarters.

Did you seize the moments? In your portfolio, which stock performed the best? Feel free to show us what you've got by sharing your "
Today's P/L
" on moomoo.
Besides, we'd like to hear your exciting stories with this stock. You may share:
● Why did you choose to invest in this stock?
● How did you decide when to buy or sell?
● Did you use technical analysis tools to help you make decisions?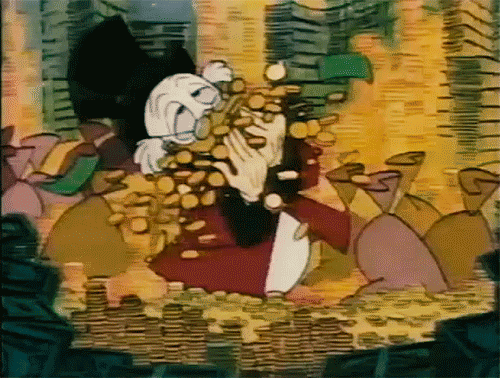 For the 6 mooers who share P/L orders and their unique views in a post over 80 words. The selection is based on the posts' quality, originality, and user engagement.
For mooers who offer authentic content and share P/L orders.
*The above rewards are mutually exclusive.
Duration: Now – August 31, 11:59 PM SGT
Just in case you didn't know where to find "Today's P/L" on moomoo. We've prepared a simple guide.
Step 1: Tap "Today's P/L"
Step 2: Select the stock you want to share
Step 3: Tap "Done", and it will be added to your post
Disclaimer
:
This presentation is for informational and educational use only and is not a recommendation or endorsement of any particular investment or investment strategy. Investment information provided in this content is general in nature, strictly for illustrative purposes, and may not be appropriate for all investors. It is provided without respect to individual investors' financial sophistication, financial situation, investment objectives, investing time horizon, or risk tolerance. You should consider the appropriateness of this information having regard to your relevant personal circumstances before making any investment decisions. Past investment performance does not indicate or guarantee future success. Returns will vary, and all investments carry risks, including loss of principal.
Tap for more details
Disclaimer: Moomoo Technologies Inc. is providing this content for information and educational use only.
Read more
33
184K Views