Catch a ride: Discover superinvestors top picks in Q3
Views 683K
Contents 415
Little recession? Warren Buffett Ignores Global Fears, Raises Berkshire Hathaway Bets on US Companies
Despite having slowed the pace of purchases during the second quarter of 2022, buying
$6.2 billion
in shares in the period — up from
$51.1 billion
in acquisitions in the previous quarter —
the Oracle of Omaha gave new vows of faith in the US economy.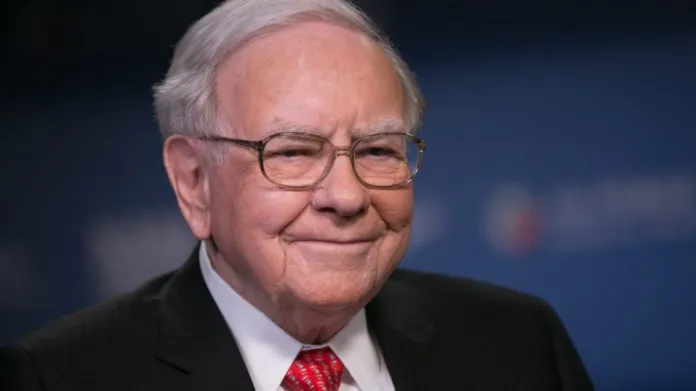 What analysts say
For economist and partner at BRA, João Beck,
the recession in the United States is priced in — and financial market operators, such as Warren Buffett, have already learned to deal with the situation.
"
The recession is already priced in.
The fall in US stock markets is already pricing in a recession and maybe even worse, due to risk aversion," Beck said in an interview with Seu Dinheiro.
Thus,
the economist believes that Warren Buffett has a long-term investment vision, which aims to return between a decade and 20 years.
Warren Buffett's Investments
Beck highlights the sectors in which Berkshire Hathaway invested during the second quarter. Starting with the purchase of new shares in Chevron
$Chevron
(
CVX.US
)
$
and Occidental Petroleum
$Occidental Petroleum
(
OXY.US
)
$
.
According to the expert, the two oil companies are "in a timing very favorable, due to very high oil prices".


In an interview with Seu Dinheiro, Beck explains that
the increase in oil prices is not just related to the war in Ukraine, but to a context of supply problems ahead – which should boost prices for a few more years.
In second place comes Buffett's allocation to the financial sector, with emphasis on a new bet on Ally Financial
$Ally Financial
(
ALLY.US
)
$
,
which should benefit from the higher interest rate scenario.
Buffett Confident With Berkshire
Finally, the economist highlights the share buyback of Berkshire Hathaway,
"He [Warren Buffett] used more cash to buy Berkshire's own shares. In other words, it is as if he was increasing his position in all the shares that make up the holding company."


In the view of João Beck, the operation is a sign that, in the view of the Oracle of Omaha,
the portfolio of shares that make up Berkshire "is very cheap in relation to its forecast of future balance sheets".
Moomoo is an app offered by Moomoo Technologies Inc. that provides information about investments. Moomoo Technologies is not an investment adviser or a broker-dealer and it provides neither investment or financial advice nor securities trading services. All contents such as comments and links posted or shared by users of the community are opinions of the respective authors only and do not reflect the opinions, views, or positions of Moomoo Technologies, its affiliates, or any employees of Moomoo Technologies or its affiliates. You are advised to consult a qualified financial or tax advisor for your personal financial planning and tax situations. Moomoo makes no representation or warranty as to its adequacy, completeness, accuracy or timeliness for any particular purpose of the above content.
1